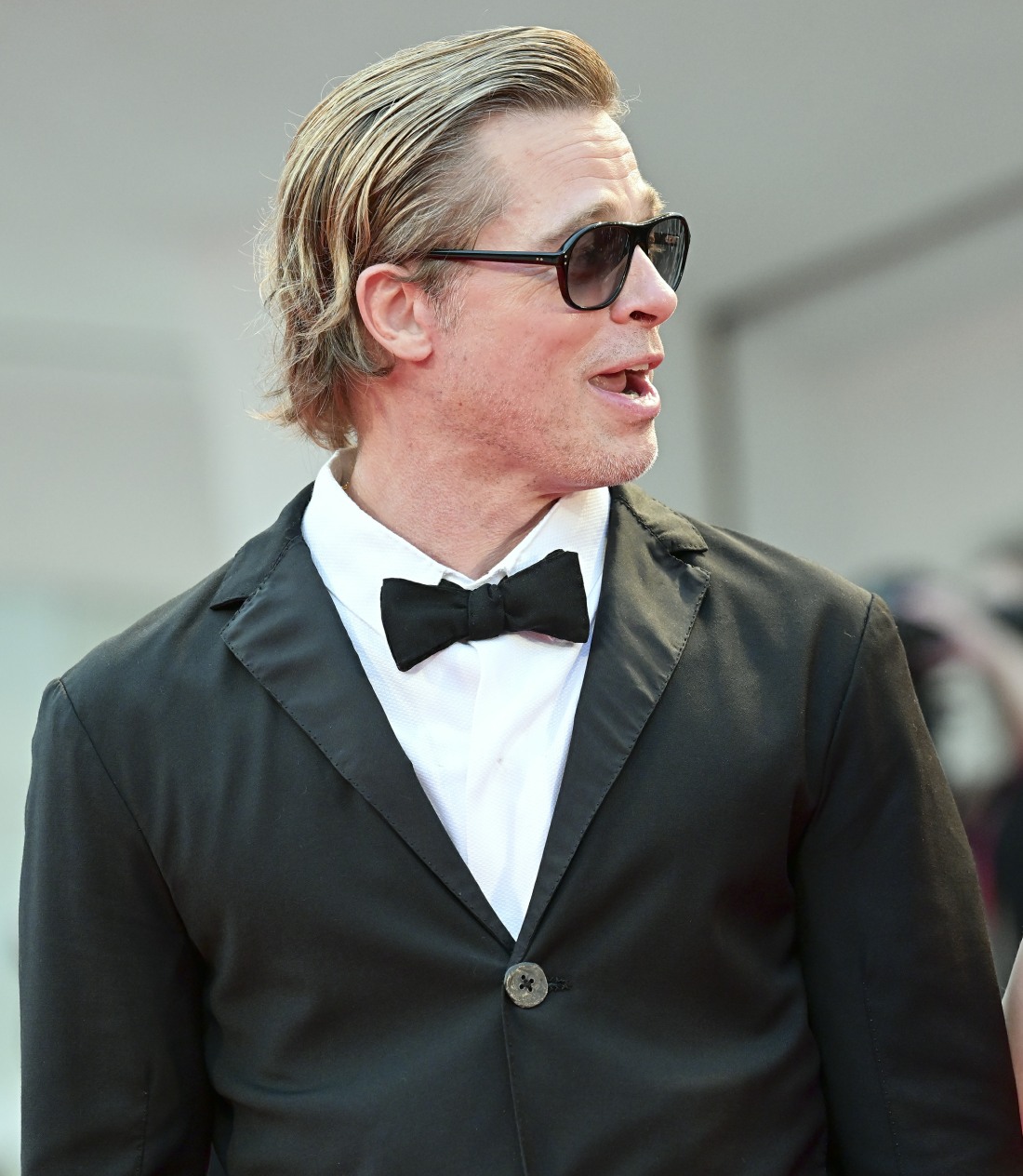 As we discussed previously, Babylon is a big box office bomb. Maybe not the biggest of the year, but definitely a significant flop for Paramount, for Damien Chazelle, for Margot Robbie and, yes, for Brad Pitt. While Pitt barely lifted a finger to promote Babylon, he still got top billing and I'm sure Pitt's name was a big reason why Paramount agreed to the $109 million budget, not to mention whatever Pitt's paycheck was. All of that means that Pitt suddenly needed to update everyone on his romantic life, because nothing can ever be Pitt's fault. His people leaked an exclusive to People Magazine that Pitt spent New Year's in Cabo with Ines de Ramon. When that story was met with a collective shrug, magically Page Six got exclusive photos of Pitt and Ines:
Shirtless Brad Pitt sunbathes with topless Ines de Ramon on Cabo trip https://t.co/ZZFn8LHvve pic.twitter.com/FhEXt0PQuz

— Page Six (@PageSix) January 3, 2023
I looked through the photos at Page Six – it looks like an old man with too much plastic surgery has somehow forced his pretty young assistant to go on vacation with him so she can "take dictation." As I've said before, I hope Ines is collecting those checks. Part of her job here is to help build up Pitt's reputation as a guy who is simply too cool and avant-garde to ever settle down with some beautiful young woman. Which means we're getting these kinds of stories too:
Getting serious? Brad Pitt and Ines de Ramon can't get enough of each other, an insider exclusively reveals in the new issue of Us Weekly.

"They've been hanging out a ton, taking in art shows in L.A. and jamming to music and watching movies over at his place," the source says of the Oscar winner, 59, and the jewelry executive, 30. "He's been cooking for her, they work out and go on hikes, go over projects they both have and bounce ideas off each other too."

"Brad has gone from seeing this as a fling to wanting to spend all his time with her," the insider tells Us. "The other girls he was flirting with or considering as dates have all gradually disappeared. It seems just a matter of time before they're officially exclusive."

While the Ad Astra actor has been spending a lot of time with de Ramon, the first insider adds that some of his pals "aren't so sure" that the romance will work out "for the long term." If it does, though, Pitt's friends think the University of Geneva graduate could be perfect for him.

"Nobody's disputing Ines is a cool, smart and very likable character," the source explains. "She's a great match for Brad if he's serious about making it last."
Shades of Neri Oxman, right? Suddenly he's found this super-cool, perfect, much younger woman and the PR goes into overdrive. I'd also like to point out that Pitt seems especially "stuck" in a dated, younger-guy narrative about love and relationships too. Reading all of these Team Pitt-sourced pieces, I can't believe we're actually talking about a 59-year-old man. Brad's like Jennifer Aniston in that way – they're both sort of frozen in 30-something 1990s amber. Maybe Brad will make Ines a mixtape before they go on their date at the coffeehouse, where he'll tell her he's ready to be officially exclusive.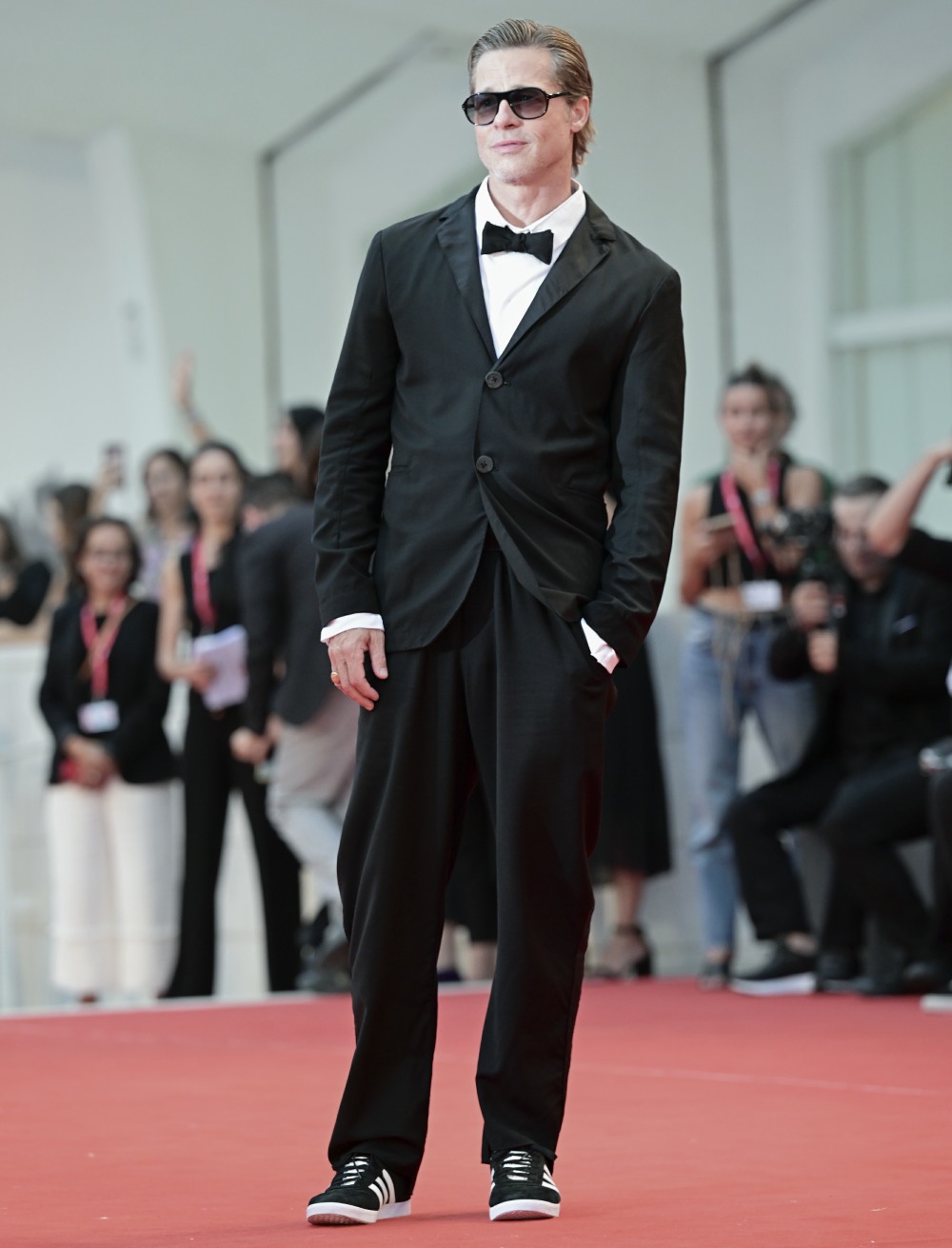 Photos courtesy of Avalon Red.