Ashley Olsen has only made two red carpet appearances in three years. If anything, it seems like Ashley is even more private than Mary-Kate, but let's be clear, both twins are obsessed with rarely being seen or talked about. Ashley moves like a shark – people rarely know where she is, what she's doing or who she's dating. One of two red carpets she's done in three years was an event with her boyfriend Louis Eisner in 2021. The Eisner family are well-known Hollywood executives and power brokers and I wasn't surprised that Ashley was with someone like that, the son of a powerful Hollywood family. Well, it looks like Ashley's relationship with Louis is the real deal, because they had a quiet wedding in Bel Air last week.
TV star turned high fashion mogul Ashley Olsen married her longtime beau, artist Louis Eisner in a hush-hush ceremony at a private Bel-Air home last week, sources exclusively told Page Six. We hear that only a few dozen guests attended the event on Dec. 28.

Specifics about the ceremony are unclear, but one insider told Page Six that "it went late with 50 people or so total."

Olsen has been dating Eisner since 2017 — but the couple are intensely private and rarely appear together in public. They only even appeared on a red carpet together for the first time last September. The event was a celebration for Young Eisner Scholars, a nonprofit founded by Eisner's dad, attorney Eric Eisner, who was once the president of the David Geffen Company.

The groom's mother is Lisa Eisner, the jewelry designer and onetime West Coast editor of Vogue. Last year, Eisner, 33, shared a rare photo of his girlfriend as they hiked together — with the Row fashion designer carrying a machete along a hiking trail. A rep for Olsen, 36, did not comment.
*looks up Louis's Instagram* Well, he's an artist but I'm not going to go through his whole IG looking for photos of Ashley. He rarely even posts selfies, much less his new wife. He's sort of cute. Anyway, mazel tov and best wishes to them. Considering I had no idea that they'd been together for almost six years, I have no idea how this will turn out! I think it's good that she's able to move so undercover though. Good for her.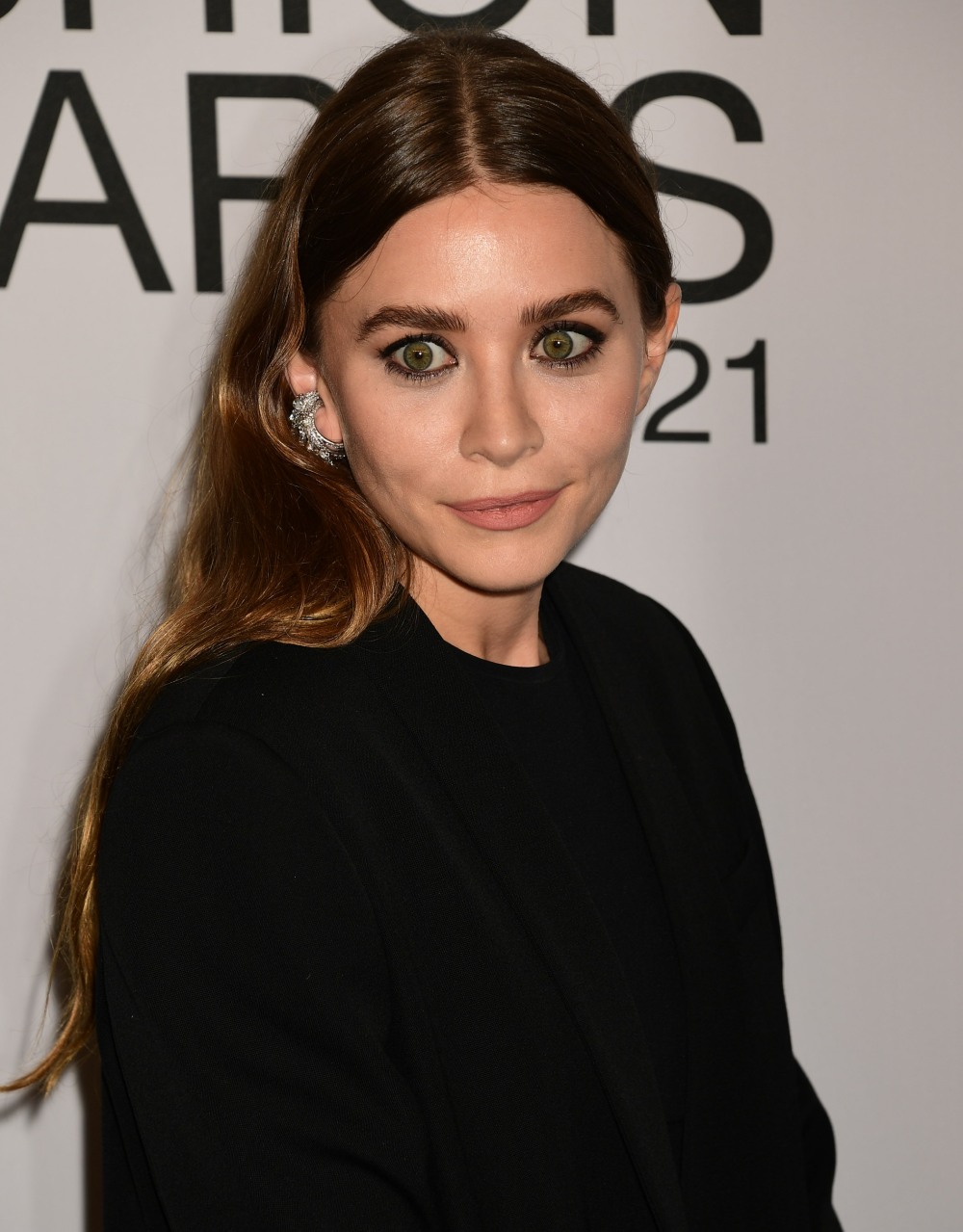 Photos courtesy of Getty, Avalon Red, Instagram and Cover Images.

Ashley Olsen attends the 2021 CFDA Fashion Awards, held at The Pool and Grill in New York City on Wednesday, November 10, 2021,Image: 642618636, License: Rights-managed, Restrictions: , Model Release: no, Pictured: Ashley Olsen, Credit line: – / JPI Studios / Avalon
, New York, NY – 20211110-2021 CFDA Fashion Awards The Council of Fashion Designers of America will celebrate the winners and honorees of the 2021 CFDA Fashion Awards at an intimate ceremony at THE POOL AND THE GRILL. -PICTURED: Ashley Olsen -PHOTO by: JENNIFER GRAYLOCK/INSTARimages.com This is an editorial, rights-managed image. Please contact Instar Images LLC for licensing fee and rights information at sales@instarimages.com or call +1 212 414 0207 This image may not be published in any way that is, or might be deemed to be, defamatory, libelous, pornographic, or obscene. Please consult our sales department for any clarification needed prior to publication and use. Instar Images LLC reserves the right to pursue unauthorized users of this material. If you are in violation of our intellectual property rights or copyright you may be liable for damages, loss of income, any profits you derive from the unauthorized use of this material and, where appropriate, the cost of collection and/or any statutory damages awarded Featuring: Ashley Olsen Where: New York, New York, United States When: 10 Nov 2021 Credit: JENNIFER GRAYLOCK/INSTARimages.com