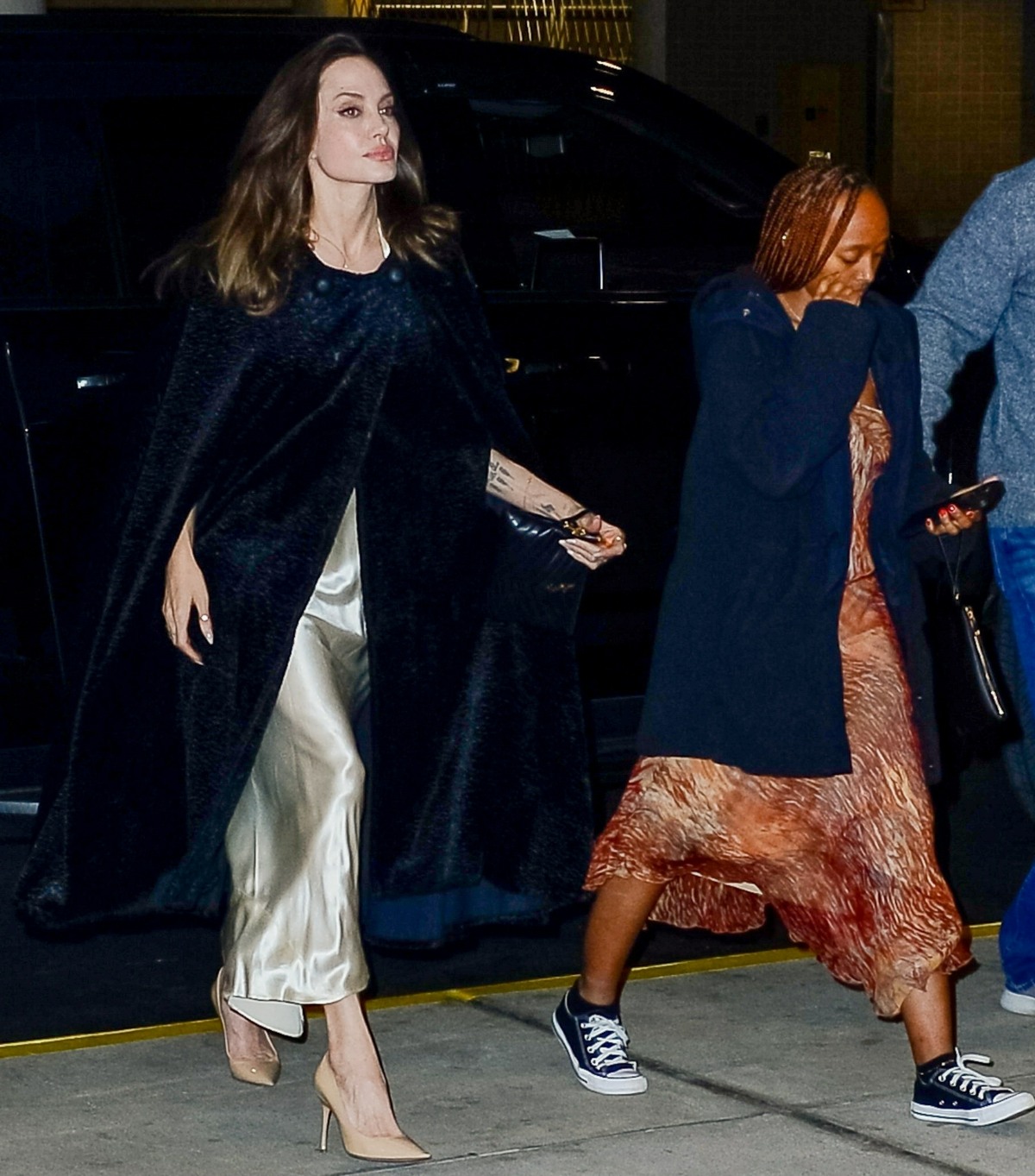 Angelina Jolie and Zahara Jolie-Pitt have been in New York this week. I have no idea if some or all of the rest of the kids are also in New York or if this was just a special trip for Jolie and Zahara. Zahara is in college now, although she's been on her winter break since mid-December, I guess. I wonder when Spelman (and most colleges) go back for the spring semester? I'm trying to remember what it was like in my day, when in January did classes begin again? It was around this time. Update: okay, it seems that Angie and Zahara went to the opera!
Anyway, it definitely looks like this was some kind of special trip for Zahara before she goes back to school. They've been out shopping and they also went to Lincoln Center on Wednesday night. Jolie got all dressed up in a satin dress and cape, while Zahara looked less formal. I wonder what they were seeing? Let me look up the Lincoln Center's calendar… it looks like they went to a New York Film Festival screening? Hm. That's just my guess.
I'm really glad Angelina and Zahara were out of LA during the Golden Globes. Brad Pitt's newly tightened and varnished face was heavily featured in the cutaways and in winners' speeches. It was so gross that, post-Globes, #BradPittIsAnAbuser has been trending on and off. It's like no one in Hollywood gives a sh-t that there was plenty of evidence, including eyewitness and victim testimony, that he violently assaulted and terrorized his wife and his children.
Angelina's obsession with aviator frames is kind of funny, that woman LOVES aviators more than J.Lo.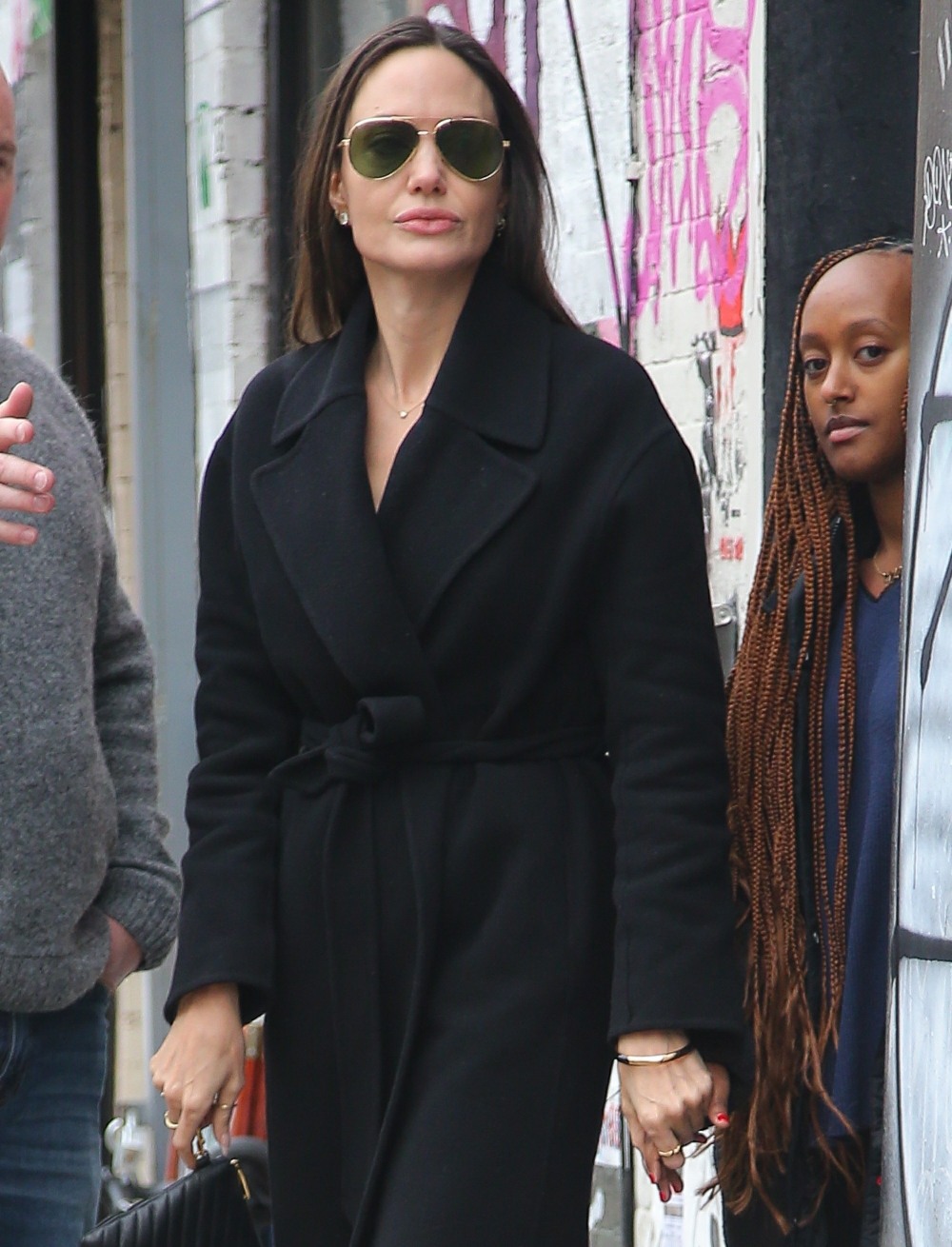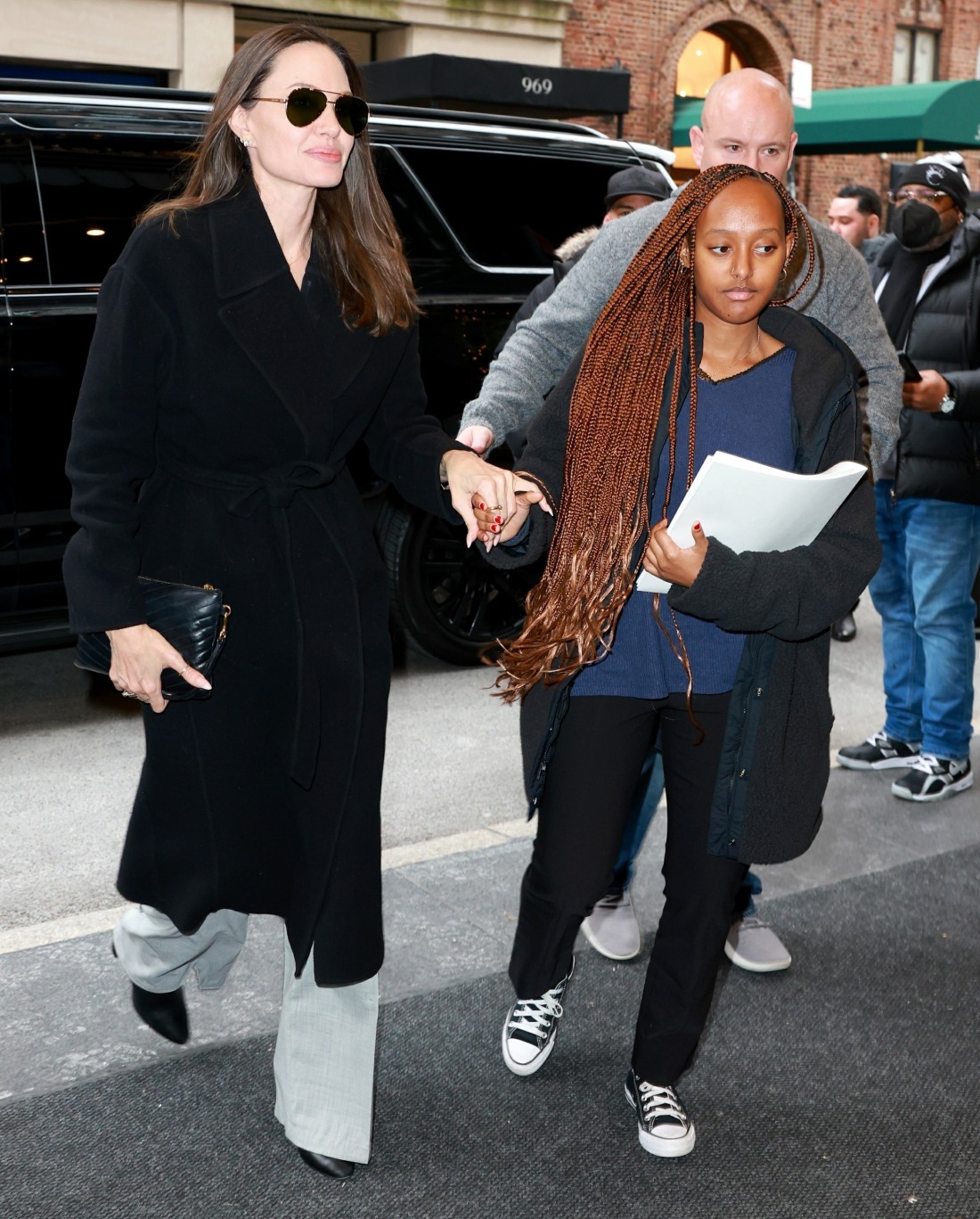 Photos courtesy of Backgrid.