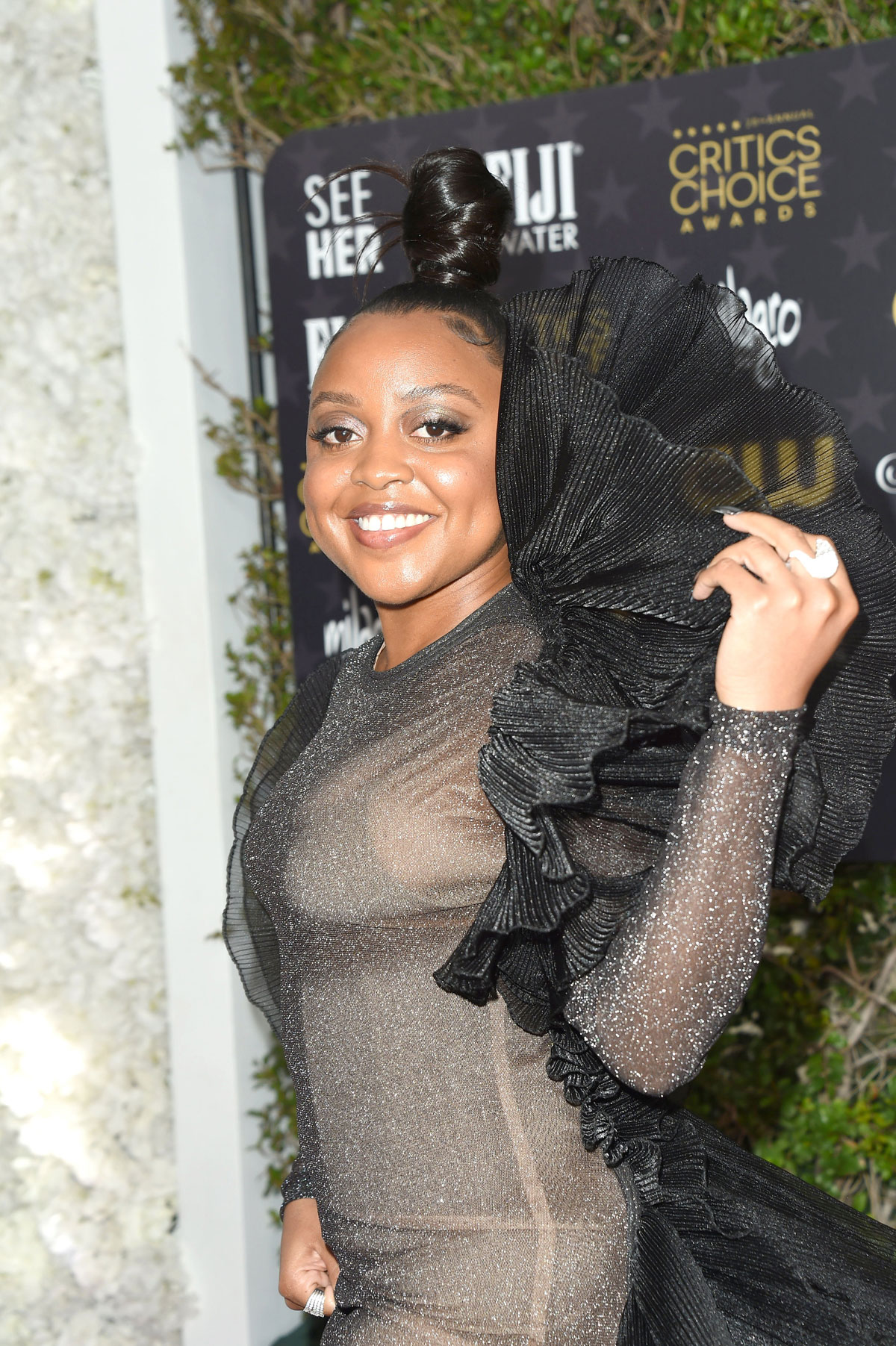 I didn't mean to make the title rhyme like that but here we are. Everyone loves Quinta Brunson's Abbott Elementary! It's such a great, watchable show, teachers say it's accurate if a little hard to take due to that, and it's funny and heartwarming. Plus the talent is incredible. My only complaint is that it's just a half hour long. Abbott was nominated in six categories last night at the Critics' Choice Awards (with multiple actors from the show in two categories) and it ended up taking home two gongs, for Best Comedy and Best Supporting Actress, for Sheryl Lee Ralph. Most of the cast was there last night and they seem to love working together and to love the collaborative environment. Quinta gave a shout out to teachers during her speech and plugged her Donors Choose to help support teachers! Abbott has done a lot to support teachers in underserved areas. Quinta was in a Robert Wun gown with large side ruffles. It's not my style but it's kind of cool looking and dramatic. Also I enjoyed seeing Quinta's Oil of Olay commercials during the show!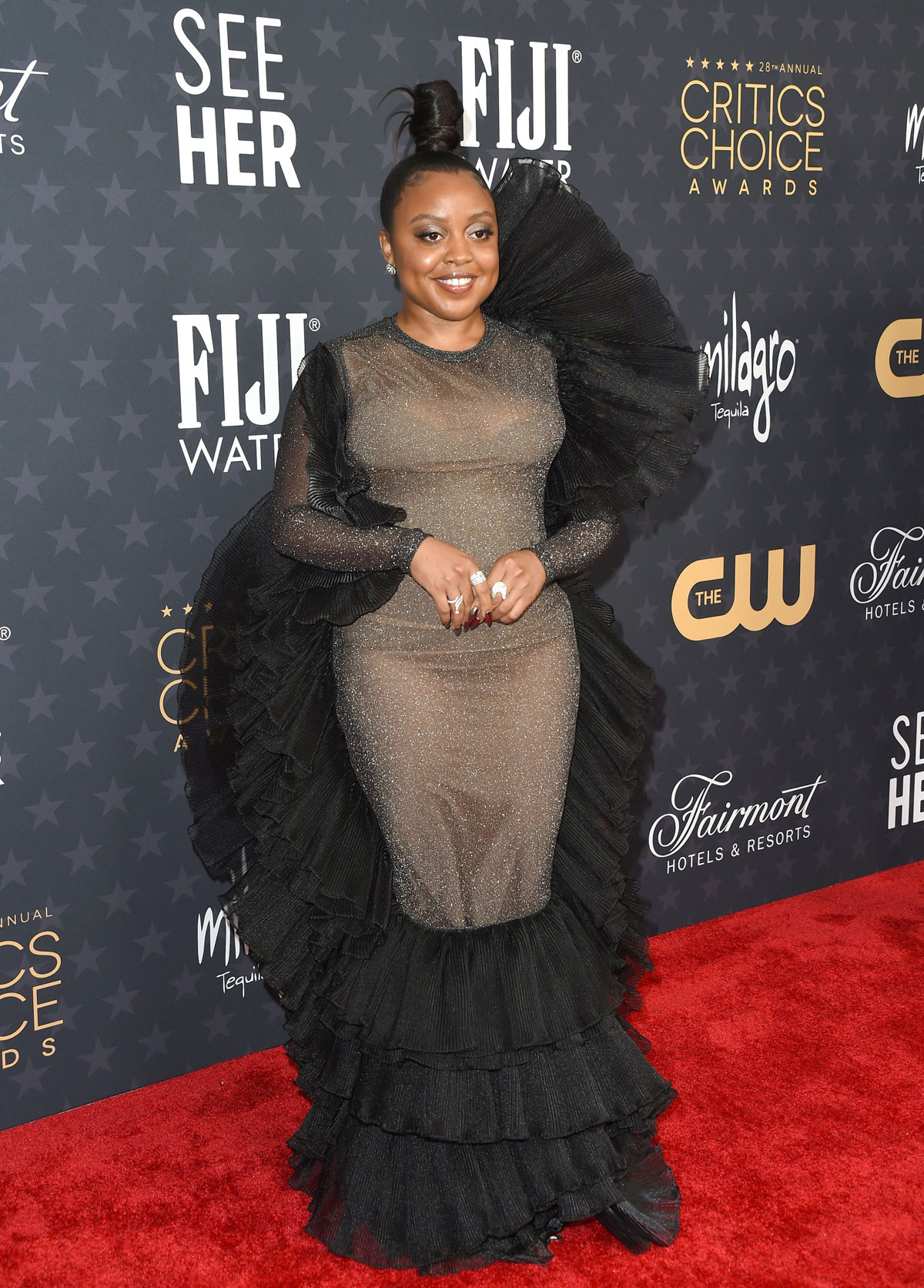 Sheryl Lee Ralph won and gave another inspirational speech last night. I still get goosebumps remembering her singing at the Emmys. I recorded this part, where she spoke directly to the camera and told the viewers to love themselves. I'm going to watch it whenever I need a reminder of my worth. Sheryl was resplendent in a gold Jovana Louis gown. Her daughter Ivy has been styling her!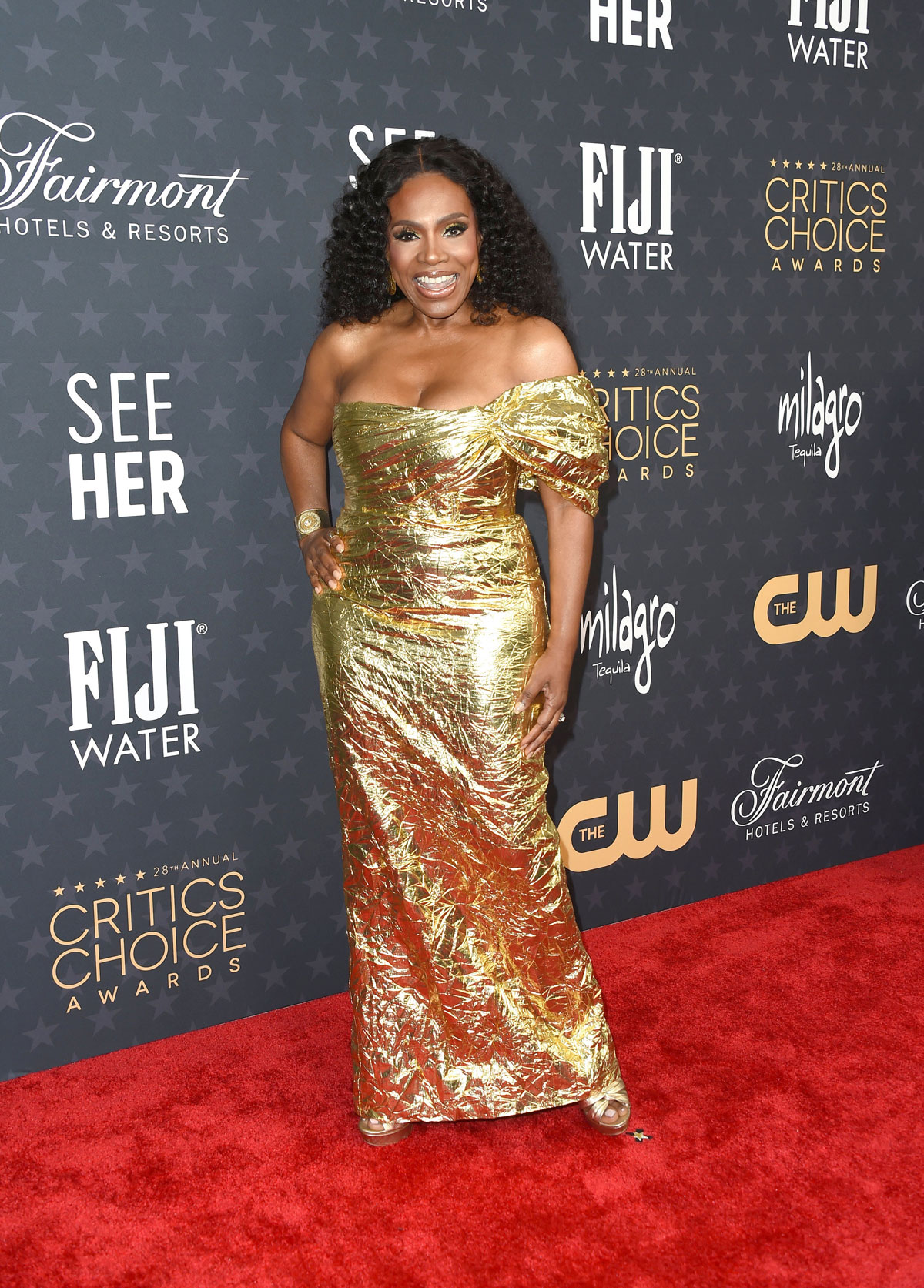 Niecy Nash won Best Supporting Actress In A Limited Series Or Movie, for her work in Dahmer. She was a bombshell in Jason Wu. This dress photographs beautifully but it looked hard to walk in. During her acceptance speech she told the story about how she tried to make the transition from comedy to dramatic acting. People tried to pigeon hole her and her mom told Niecy that she couldn't act – but that she would get a second job to pay for her lessons. That was so sweet!
Danielle Deadwyler was nominated for Best Actress, for Till. That went to Cate Blanchett. We'll be seeing Danielle again at the Oscars hopefully. She was in a custom silver Louis Vuitton gown with scalloped sequins and a twisted rope neckline. I would have liked this better with just a single leg slit. It's like designers are adding unnecessary details to gowns just to switch it up and it doesn't always work. She looks so pretty though! I love that necklace too.