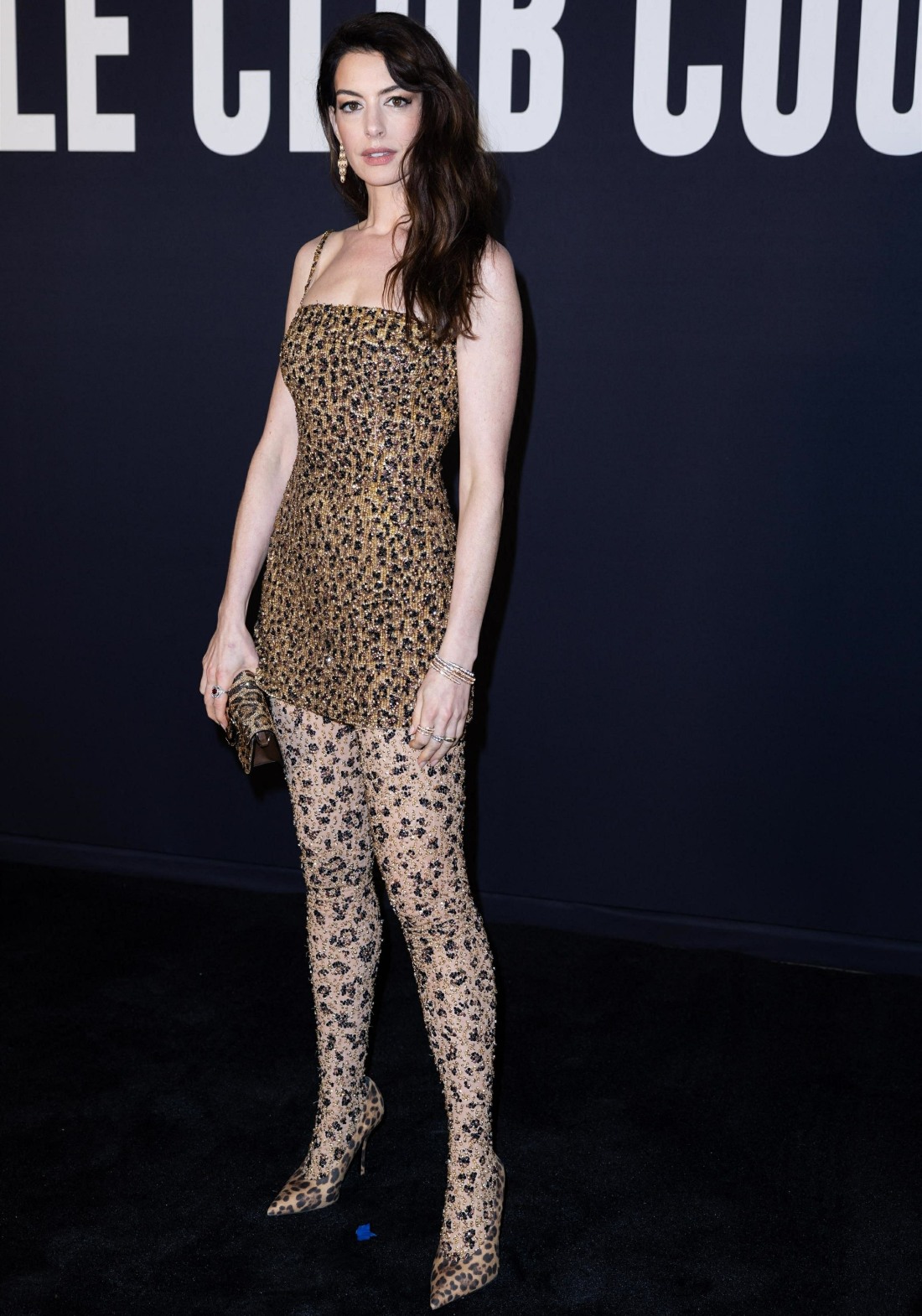 Anne Hathaway has always been stylish and she's always enjoyed fashion, but it feels like she's really leaned into a "wealthy fashionista" persona in recent years. Every red carpet, every premiere, every fashion show, Anne is giving Rich Bitch and it's amazing. These are photos of Anne and her husband Adam Shulman at Paris Fashion Week for the Valentino show. Anne is very loyal to Valentino and she's often invited to Valentino events around the world. That being said, Anne goes to other fashion shows! Still, she loves Valentino.
Obviously, her ensemble is Valentino in these pics. A sparkly leopard-print minidress with sparkly leopard-print tights. It's quite a look and I don't hate it. Would I wear it? No. But I love animal prints and sparkly couture, and Anne looks great. Adam looks nice too – it's been a minute since we've seen him on a red carpet. I like his hair these days and his coat is beautiful. He and Anne have two sons – Jack Shulman and Jonathan Rosebanks Shulman.
Meanwhile, Anne has been encouraging fans to show patience about the third Princess Diaries movie, which is in development now. Do we know if Chris Pine is on board??? Because we need that reunion.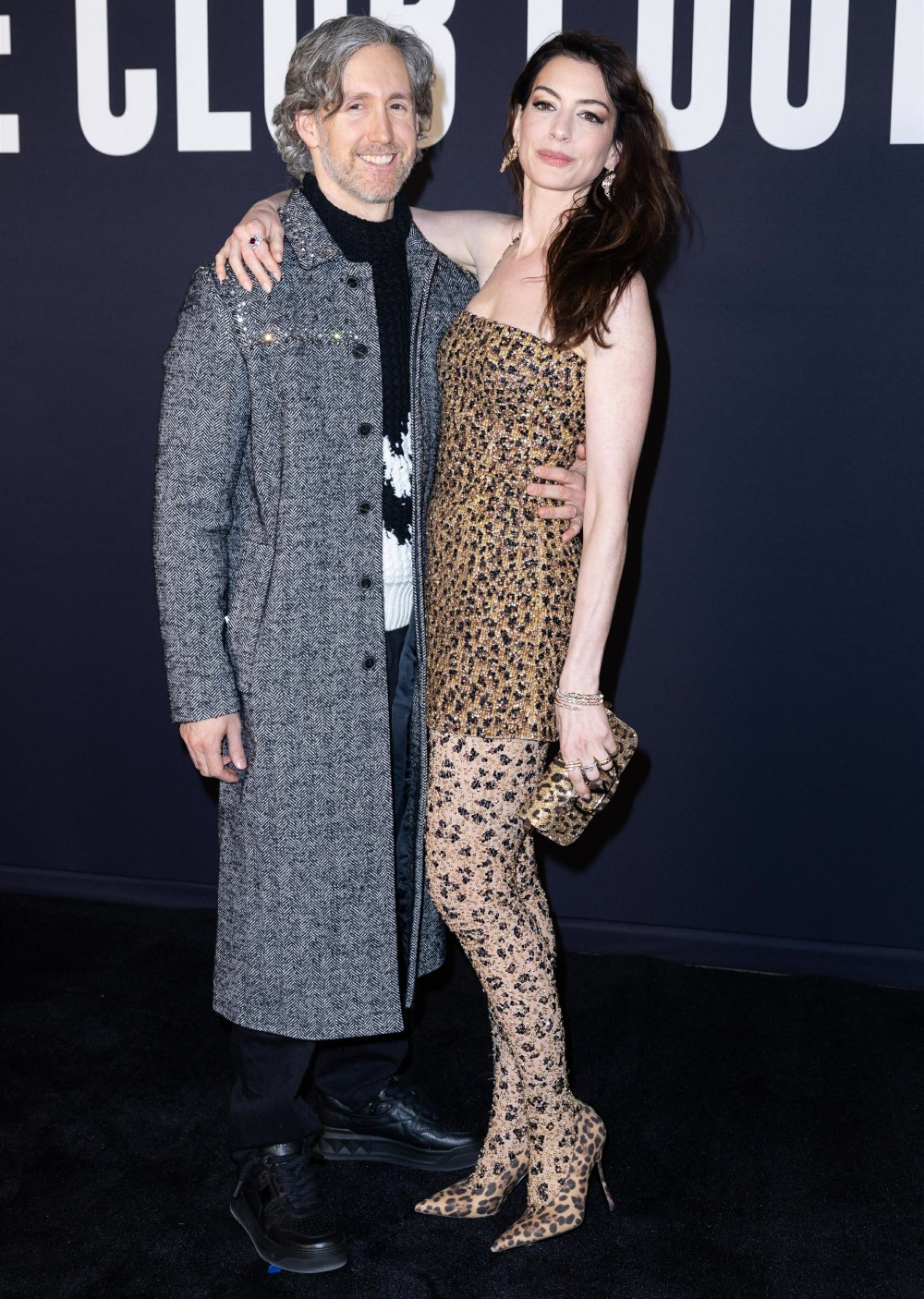 Photos courtesy of Backgrid.