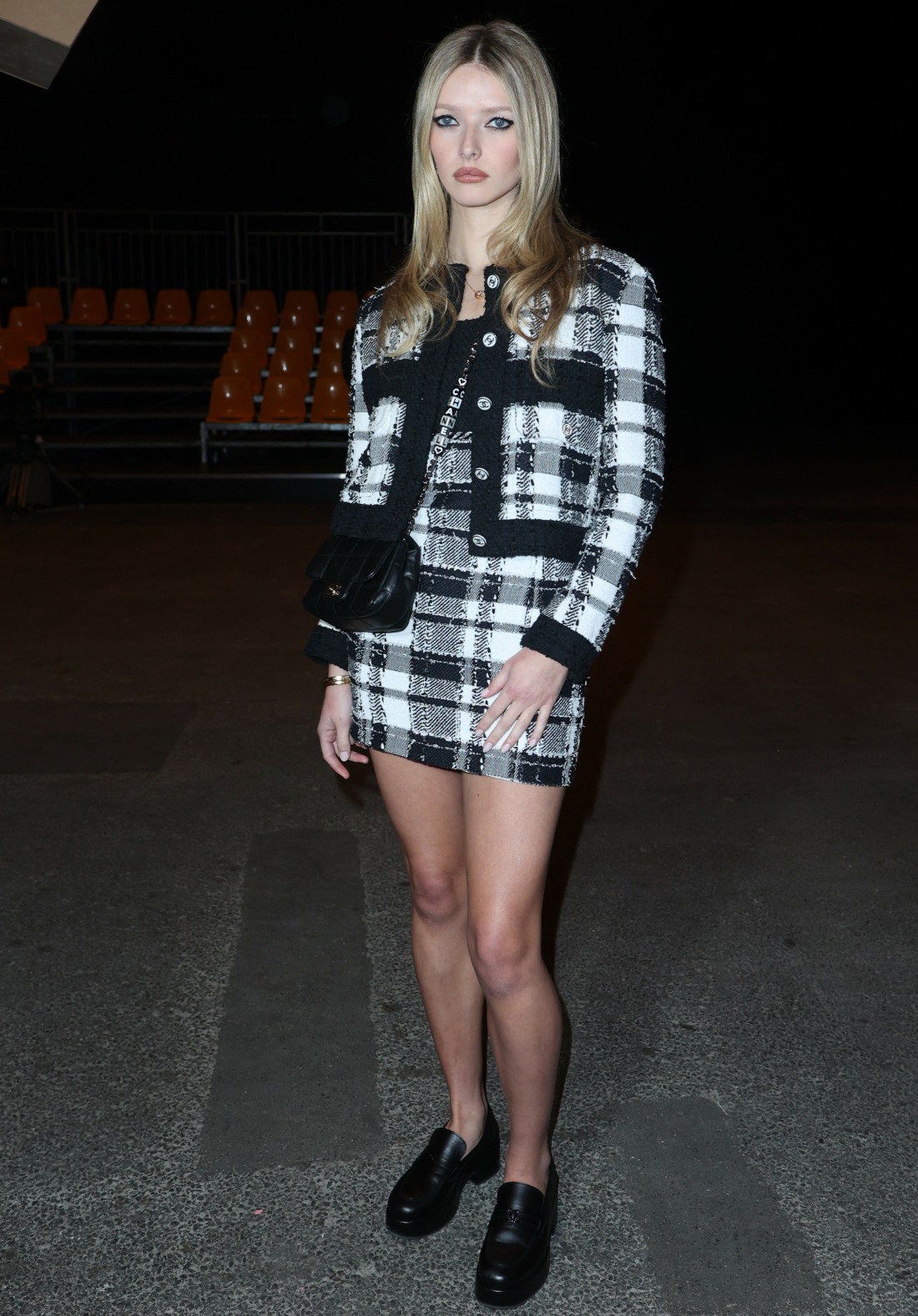 Last week, Apple Martin came out to the Chanel show at Paris Fashion Week. I thought it was interesting enough to make it into the lead link, because what's the story, right? "Apple Martin went to Paris." That's it. Well, you guys had some thoughts! Some of those thoughts made me uncomfortable – while Apple is a second-generation nepo-baby, right now she's not doing anything questionable or rude. She graduated from high school and she's currently in college. Practically everything we know about her, we know because her mom talks about her in interviews. If Gwyneth wanted Apple to be a model or actress, trust that it would have already happened. Instead, it looks like Gwyneth wants Apple to experience a normal teen life and it looks like Apple wants that too, for the most part. Now, do I also think it's funny that Apple was invited to attend the Chanel show right as her spring semester was starting? Sure. Do I also think it's funny that she did an interview with Vogue while she was in Paris? Also yes. But if this is a soft-launch for Apple's influencer/model era, it's fine. Once again, Apple isn't taking work from anyone. She's just existing as a pretty teenager who loves makeup and clothes.
Apple Martin is staying true to her personal style. After making a splash during Chanel's haute couture show at Paris Fashion Week on Monday, the 18-year-old-daughter of Gwyneth Paltrow and Chris Martin told Vogue that she doesn't consider herself to be "super trendy."

"I love sweaters and oversized cardigans, loafers, and a good pair of comfy Levis," she said. "The most important thing for me is feeling like my genuine self when wearing an outfit; I'm aiming for a mix of classic '90s and cool grandpa."

Because of her taste in fashion, she strongly connected to the black-and-white checked dress-and-blazer ensemble by Chanel that she wore during Paris Fashion Week. She added while speaking to Vogue: "My favorite part of the look was the combination of the loafers and the minidress. It's something that felt very true to my own style."

With the outfit, she highlighted her eyes with a smoky, winged liner and a bright, red lip. She described the makeup choice as something that helped "encapsulate Chanel's timelessness" and added "edge."

Fashion journalist and TV personality Derek Blasberg highlighted Apple's night out at Fashion Week, posting some behind-the-scenes shots of the teenager on Instagram and a caption that paid tribute to the late Chanel designer Karl Lagerfeld, who saw Martin's fashionista potential long ago. "Karl Lagerfeld met Apple Martin when she was 4 years old and declared that one day she'd be a Chanel girl. It happened today!" the Fashion Week mainstay, 40, wrote of Lagerfeld's prediction coming to fruition.
From what Gwyneth has said about her daughter, Apple loves clothes and makeup so much more than Gwyneth ever did. Apple is really into all of this, and I think it would be a pretty easy choice for any budding young fashionista to travel to Paris for the Chanel show if they were invited. I hope Apple only missed a day or two of classes! As for her comments to Vogue… she sounds pretty typical to me? Kids her age love the '90s and Friends and normcore/granddad style. At least she's going to school!
I bet she loves Clueless. That's what she reminds me of in these photos – Cher Horowitz. And Rachel Green's style in the early seasons of Friends, which is so funny given her mother's history with "the TV girl."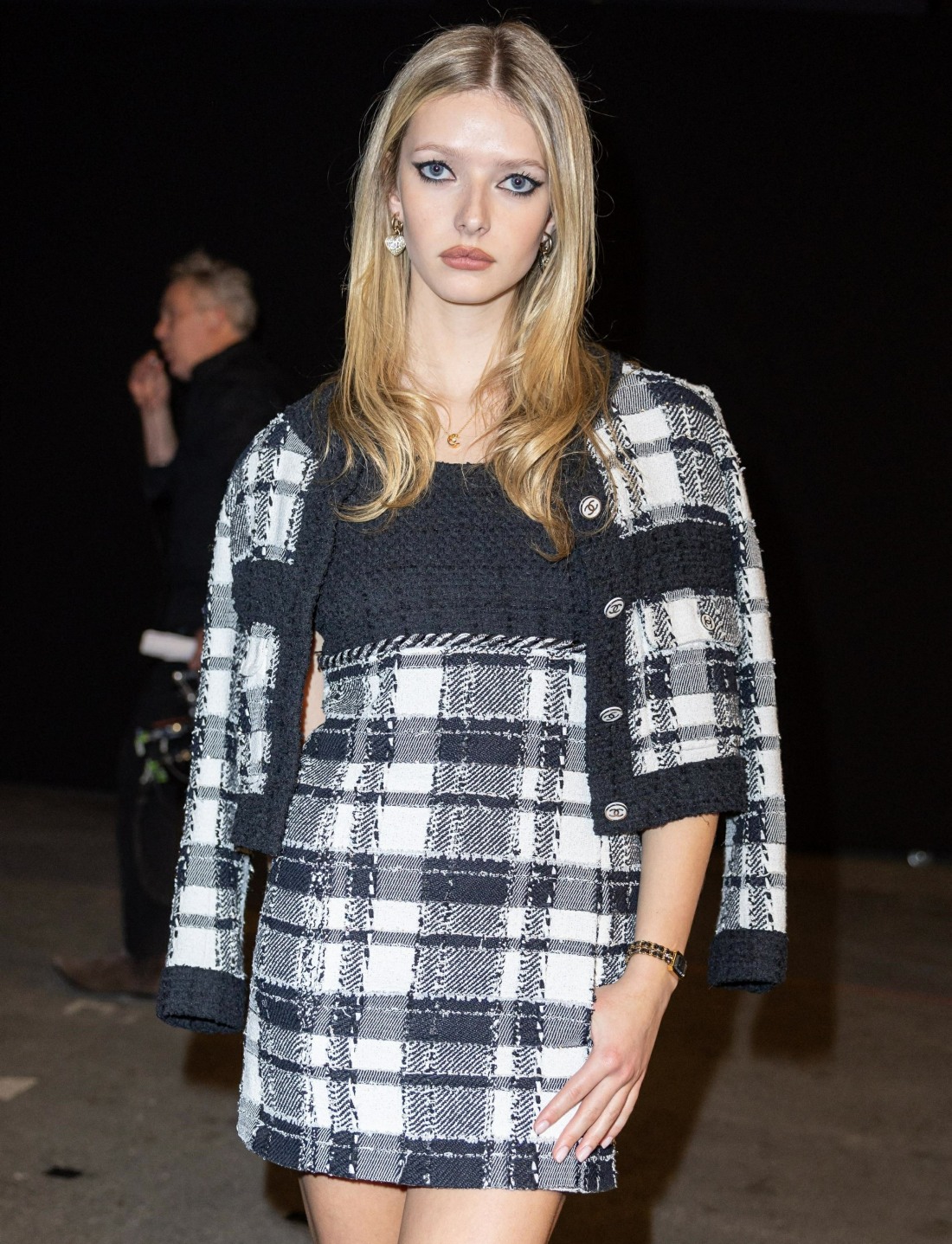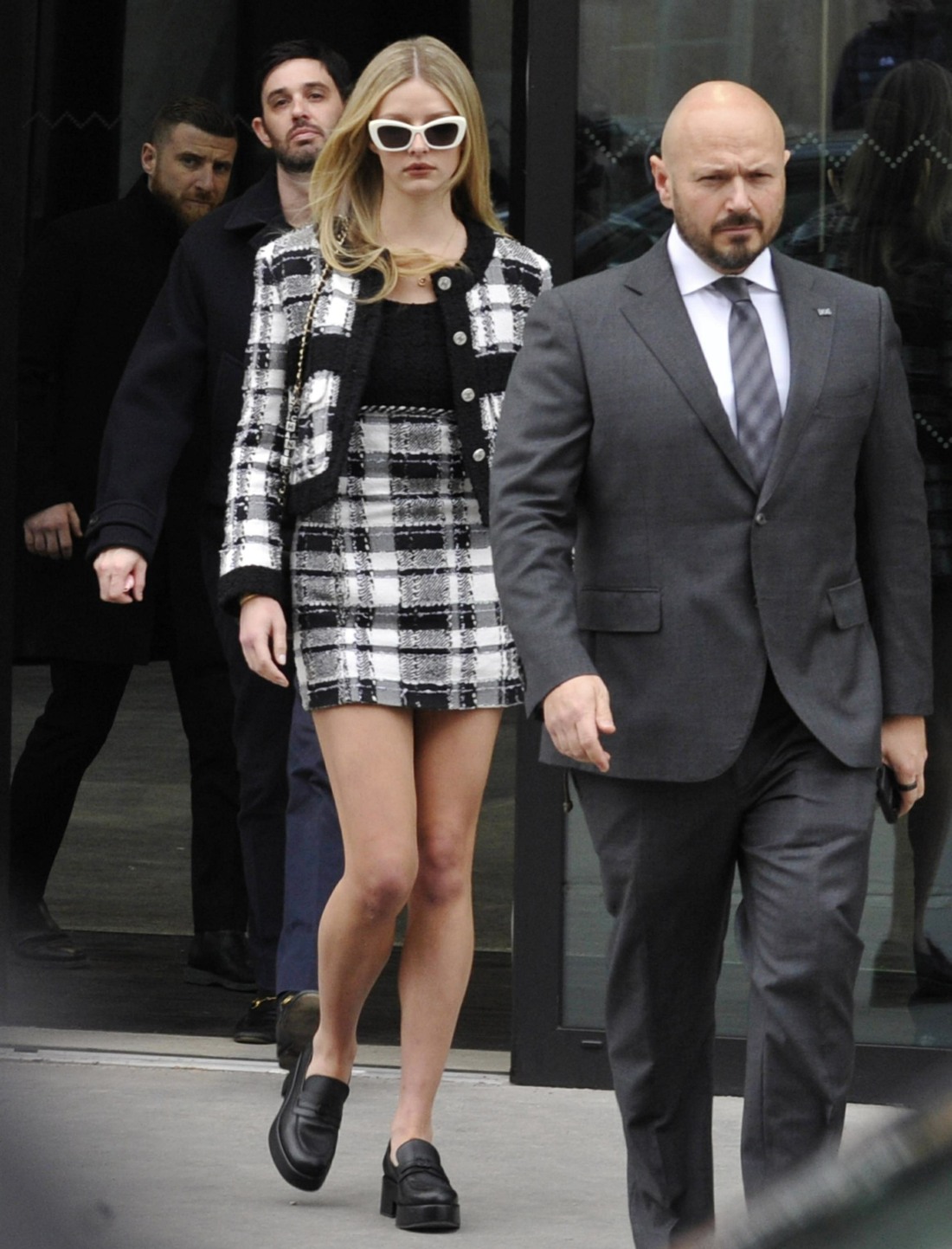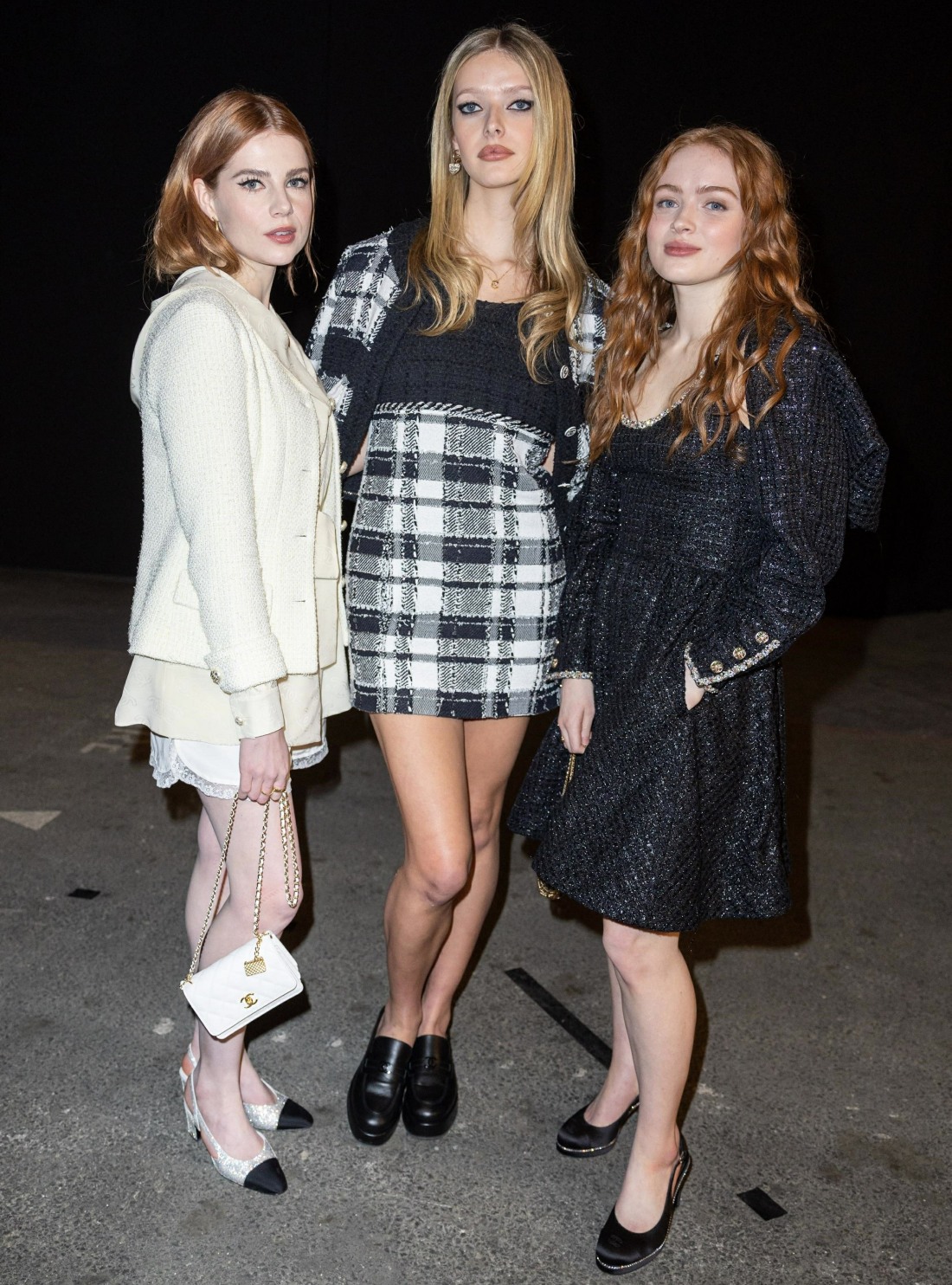 Photos courtesy of Backgrid, Cover Images.