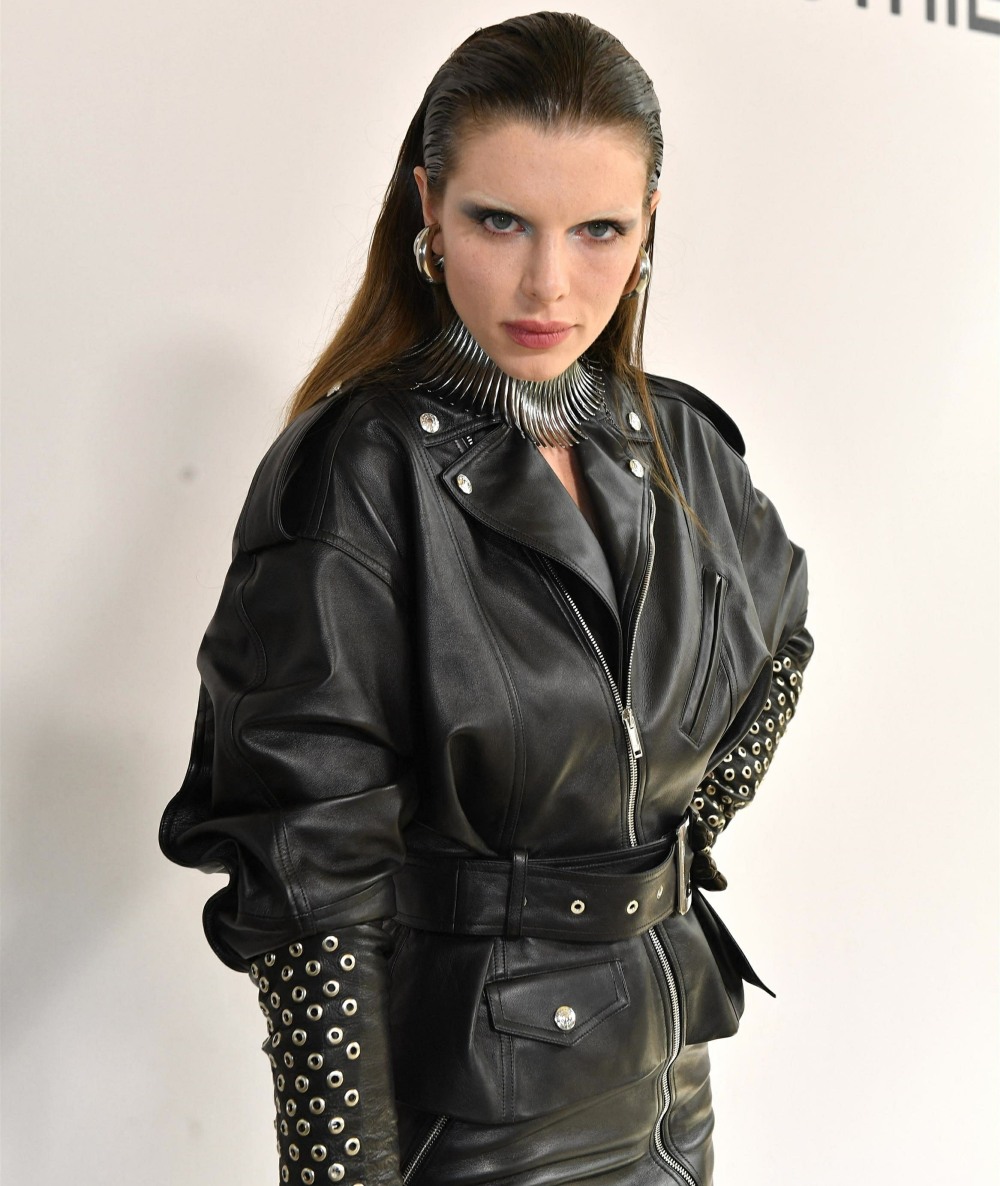 Last week, Julia Fox went viral on several social media platforms because she did a "home tour" of her somewhat cramped one-bedroom apartment in New York. Minus the mice, I actually thought it was an okay space for New York – she has some natural light and pretty windows, she has a nice-sized bedroom (which was supposed to be the living room) and she made an effort to make her son Valentino's space really cute. Julia could be more organized, for sure, and if she bothered to get a professional organizer/decorator in there, it would probably be a cute and efficient space. But in some areas of the internet, she got roasted. People think she's rich (she's not) and that she can afford a bigger and better place (she probably can't). So Julia got a little bit defensive and she has some more sh-t to say:
Normalcy for Valentino: "Even though I could have probably afforded a bigger place — probably, 'cause I am in New York after all — you know, it's about having that sense of normalcy for Valentino. I don't want him to grow up and be, like, a f–king pr–k." Fox — who lived in a one-bedroom apartment in Italy before moving to Manhattan at the age of 6 — noted that she "grew up in the real world," so she wants Valentino "to be in touch with the f–king real world," too.

This is the only place Valentino has ever lived: "It's really not that deep. This just happens to be the apartment that I took my son home from the hospital from, so it's his home. It really is Valentino's apartment. So, it's a sentimental thing."

She's not worth $30 million: "First of all, I'm not worth $30 million. Not even close. And second of all, I don't give a f–k because I don't need $30 million. What does one person need $30 million for? I've survived on a lot less, and I'm doing just fine. Don't believe everything you read on the internet. All those celebrity net worth [websites] are complete BS."

That's not her couture: "You guys are like, 'She wears thousands of dollars worth of couture.' Borrowed couture! Jesus Christ. Come on, people. And most of the clothes I wear are, like, young designers who are, like, just starting out, to be honest."

She was surprised that her home tour went viral: "I got a lot of mixed reviews, but most of it was really … supportive, and it really warms my heart that so many people could relate. I used to be, like, an aesthetic queen and want my space curated perfectly a certain way, but then I realized there's more to life. I don't give a f–k, OK?"
I understand living in a place because of sentimentality, but I also think that if she could afford a bigger place, she would probably move to a bigger place. Of course she's not worth $30 million. Part of that is, pre-Kanye, Julia was definitely more of an underground figure, a downtown artist/fashionista/muse on the periphery of the high life but never really part of it. Could she have "cashed in" and made more money at various points? Sure, so I do sort of believe her when she says that money isn't what makes her tick. Attention is what makes her tick. She loves the fact that her profile has been significantly raised post-Kanye. She loves that she's getting tons of invitations to fashion events and premieres. But again, that doesn't always translate to money.
Anyway, I still say that this is a decent place for New York and she should get someone to make it more efficient:
Julia Fox gives fans an apartment tour on TikTok:

"I know I'm going to get roasted. Hopefully, maybe someone can watch this and say, 'Okay, maybe I'm not doing so bad.'" pic.twitter.com/3TyL0SWtSc

— Pop Crave (@PopCrave) January 25, 2023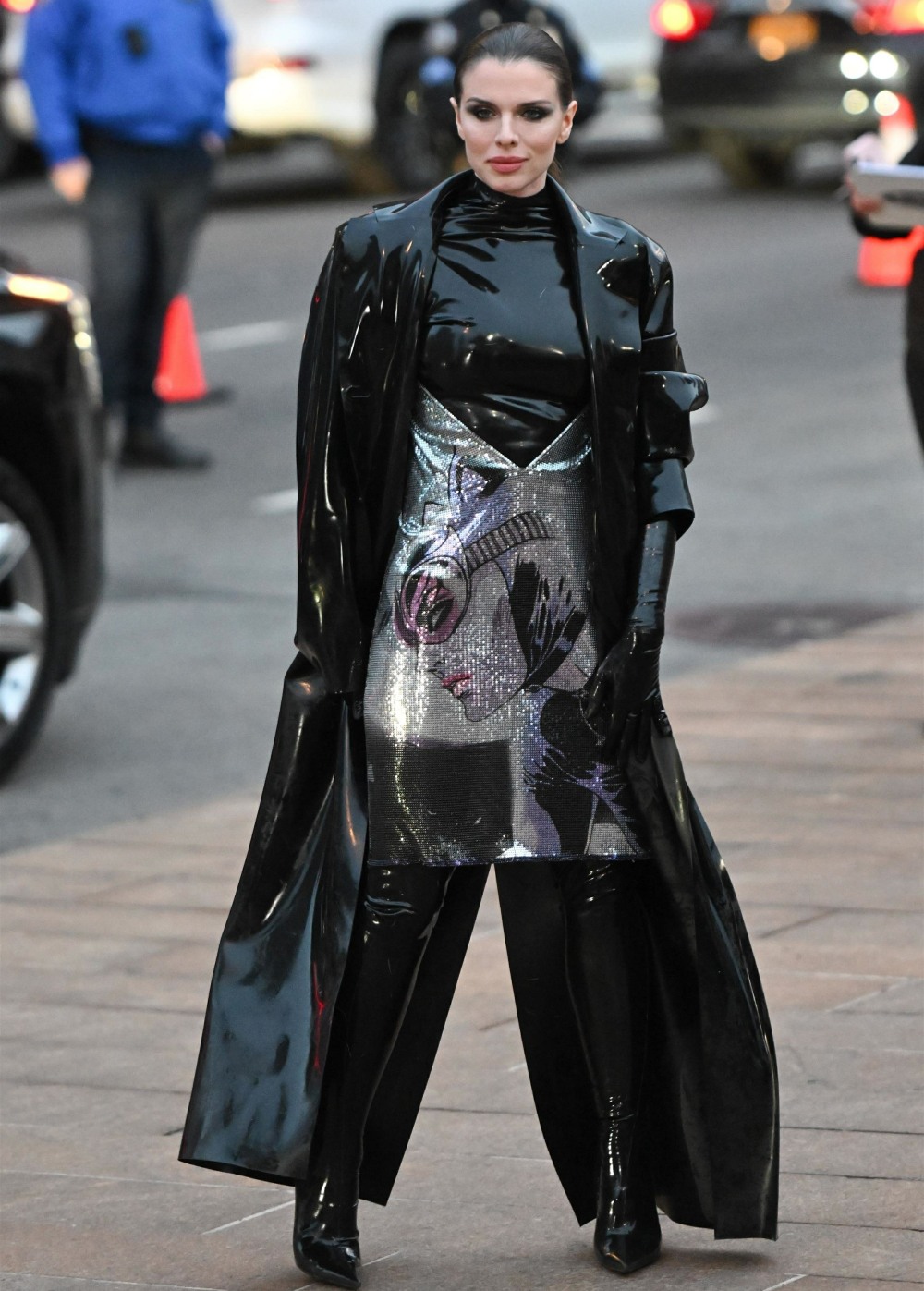 Photos courtesy of Backgrid.