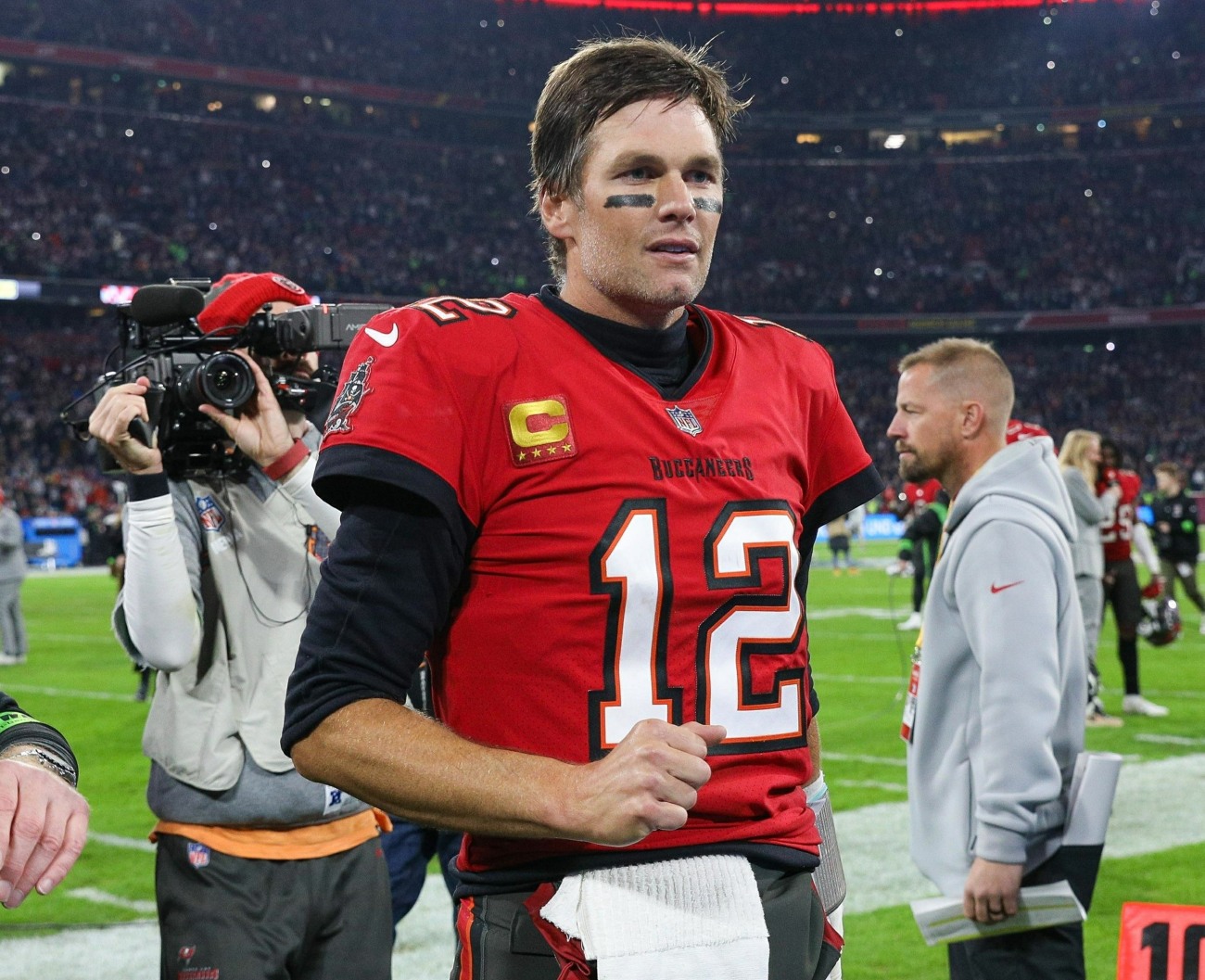 This time last year, Tom Brady announced his retirement. It was a long time coming for the then-44-year-old. Tributes poured in, people were happy for him and it seemed like Tom was finally going to spend more time with his family. Six weeks later, he un-retired and announced that he would play one more year – and maybe more! – with Tampa Bay. Soon after, Gisele Bundchen began to extract herself from the marriage, and they finalized their divorce in the early fall of 2022. The Bucs 22-23 season was awful and Tom looked foolish and old. Apparently, he's a free agent now and he was actively looking for another season. I don't know if no NFL team would hire him or if he suddenly realized that he can't keep playing football forever, but now Tom claims he's retiring again.
Tom Brady says he is retiring "for good" from football, ending a storied 23-year NFL career during which the star quarterback won seven Super Bowls and set numerous records. Brady announced his decision Wednesday on social media, saying he "wouldn't change a thing" about his career.

Brady, 45, also announced he was retiring last year on Feb. 1, 2022, before changing his mind 40 days later and returning to play this past season with the Tampa Bay Buccaneers.

"I know the process was a pretty big deal last time, so when I woke up this morning, I figured I'd just press record and let you guys know first," Brady said in a video on Twitter. "I won't be longwinded. You only get one super emotional retirement essay, and I used mine up last year, so really thank you guys so much to every single one of you for supporting me."

Brady informed the Buccaneers of his decision at 6 a.m. ET on Wednesday morning, according to ESPN's Jeff Darlington.
He looks foolish. He looks like he threw away a beautiful and loving wife and a solid marriage to pursue this pipe dream for one more season. Anyway, I hope Gisele is having a blessed day.
Truly grateful on this day. Thank you 🙏🏻❤️ pic.twitter.com/j2s2sezvSS

— Tom Brady (@TomBrady) February 1, 2023
Photos courtesy of Backgrid.