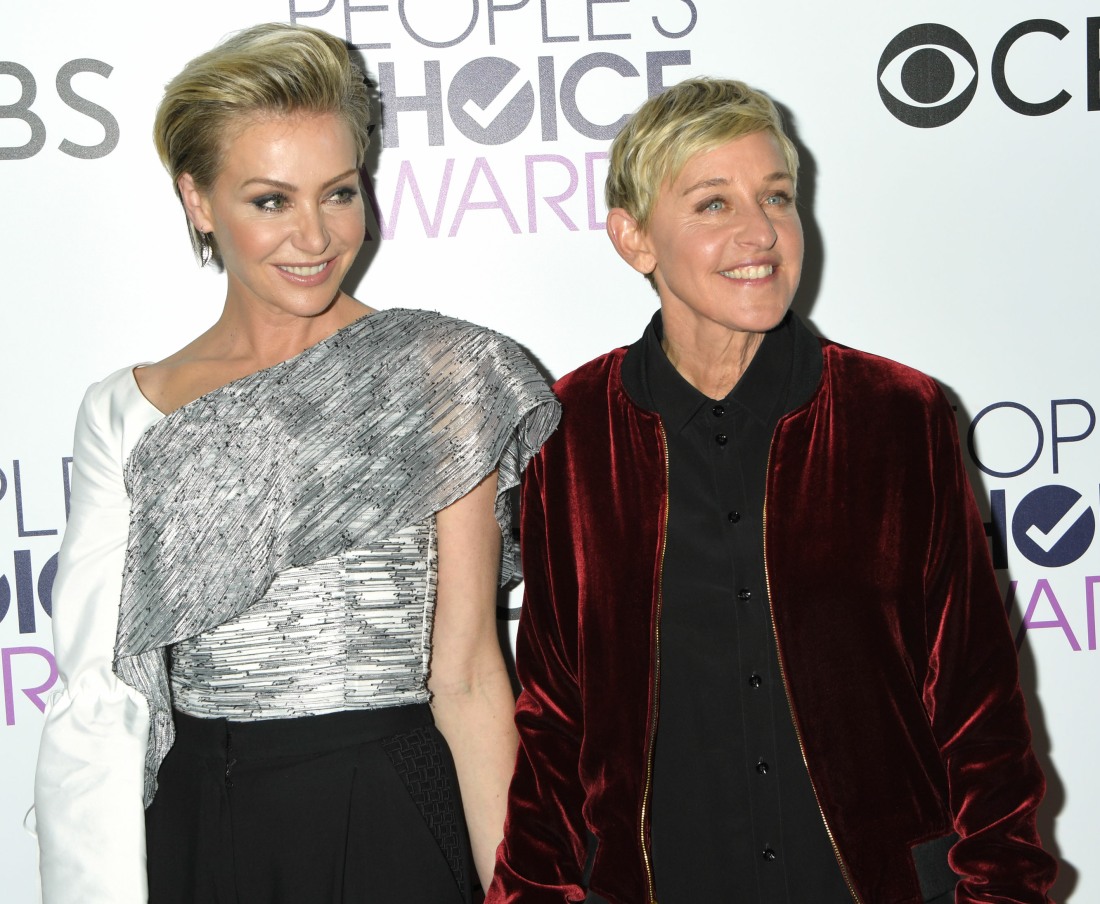 Portia de Rossi's 50th birthday was this week, on January 31st. She's been with Ellen DeGeneres since 2004, and they married in 2008. For her birthday, Portia threw a "surprise vow renewal" – she organized a party at one of the many homes she shares with Ellen, and when Ellen came home, she was greeted by Brandi Carlisle serenading her and the guests. Then Portia stepped out in a wedding gown. Kris Jenner officiated the vow renewal and a videographer was there for the whole thing. There's a crazy addendum to this story though: the Duke and Duchess of Sussex were there! You can see a blurry Harry and Meghan (not standing together) in the crowd of people watching the vow renewal.
Meghan Markle and Prince Harry had a "wonderful time" attending Ellen DeGeneres and Portia de Rossi's surprise vow renewal this week, Page Six has exclusively learned.

"They indeed attended and had a wonderful time celebrating Portia's birthday and the couple's vow renewal," an insider told us on Thursday. The source added that they are all "close friends."

In a video of the event, the Duke and Duchess of Sussex were seen smiling amongst the crowd as they watched Kris Jenner officiate the ceremony between the couple, who have been married for more than 14 years.
Well, Oprah might have snubbed the Sussexes (lol), but at least they still get elite invitations from Ellen and Portia! I'm actually dying a little bit here – to think of Meghan starting to roll with that crowd is a bad-news/good-news situation. The good news is that Ellen is a very powerful person, even though she's off the air, and she has powerful, elite friends. The bad news is that a lot of her friends suck and I don't want Meghan to be friendly without those d-ckheads. That being said, I would love to know if Kris Jenner chatted with Harry and Meghan. Come on, you know Kris was all over it. Don't worry about the Sussexes appearing on The Kardashians though, that show is on Hulu. H&M are strictly Netflix.
I thought I heard a familiar laugh at Portia's birthday turned vow renewal with Ellen. Great to see Harry and Meghan joining the friends celebrating the couple. 🥂

🎥 https://t.co/hfE88UG0pa pic.twitter.com/u9Glr9ha85

— R.S. Locke / Royal Suitor (@royal_suitor) February 2, 2023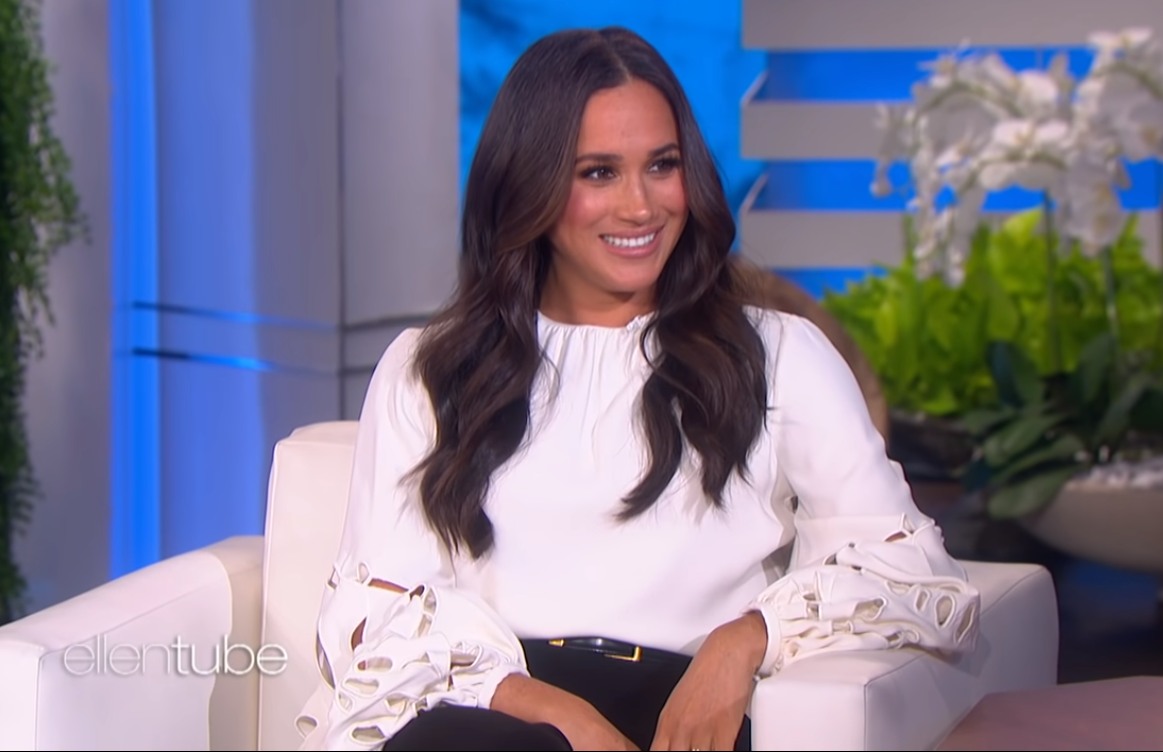 Photos courtesy of Cover Images, screencaps courtesy of The Ellen Show.