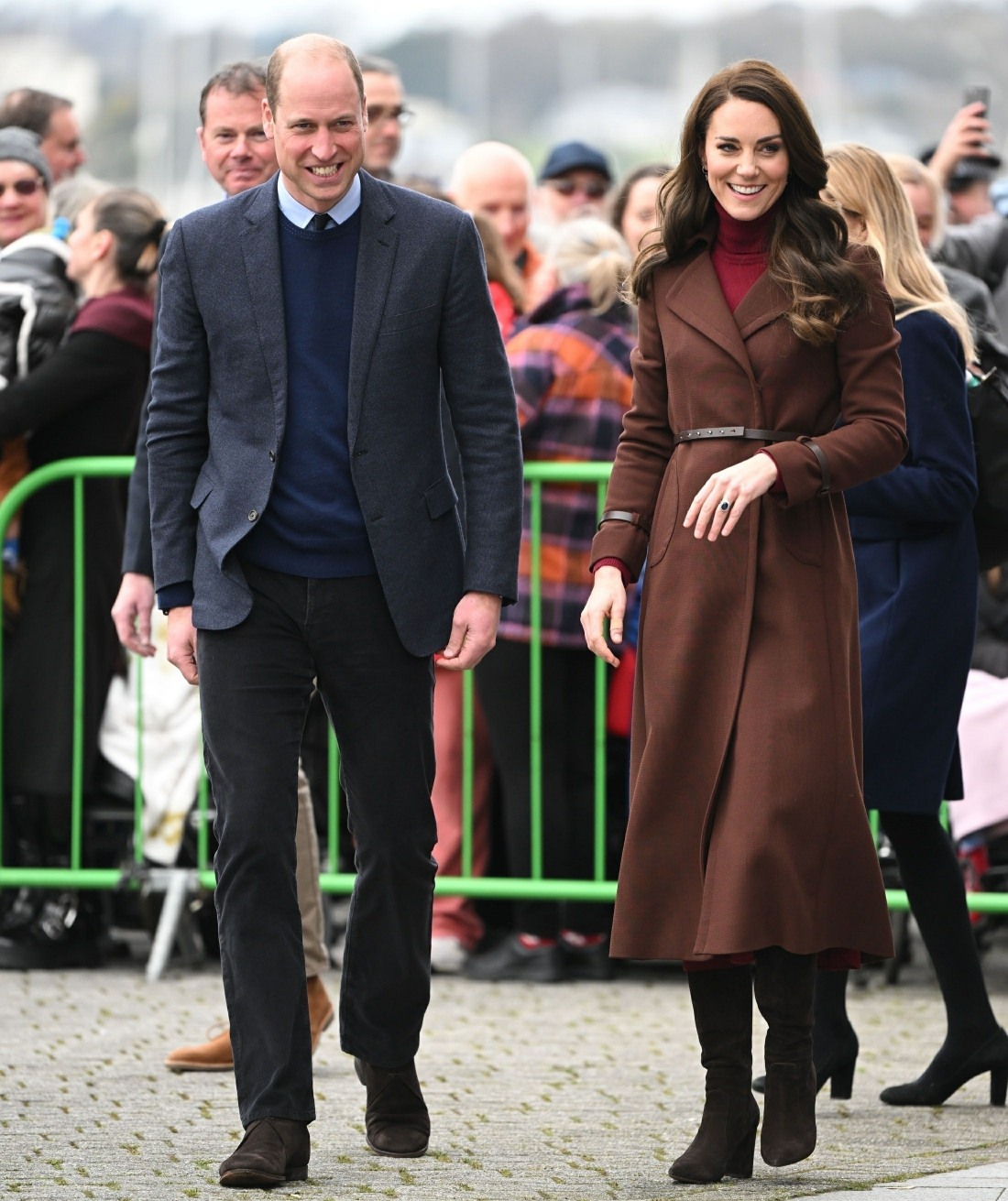 The Prince and Princess of Wales are in Cornwall today for their first official joint visit since QEII's passing. William and Kate are not simply the Waleses – they are also the Duke and Duchess of Cornwall now as well. It's been five months since they got the Cornwall titles (and access to the Duchy of Cornwall money) and this is their first joint visit? Lordy. Now, William did visit Cornwall solo – he went to a Cornwall farm last November, and he spoke about his daily diet.
For today's activities, Kate dusted off a Hobbs coat which has been in her closet for over a decade. She last wore this in 2012. Of all her coats, why this one? I don't know. That thin little belt is fug, as are the leather wrist details which look like handcuffs. It looks like she's wearing a turtleneck sweaterdress in cranberry under the Hobbs coat. That's been her style this winter – lots of clingy sweaterdresses, lots of high necks. The boots look like an old pair from her closet too.
Do you think it's notable that in the past month, it feels like Kate has been doing a lot more than William, and she's been much more visible? I have to wonder how King Charles feels about how William is doing next to nothing with the "Prince of Wales" role. A couple of lazy 40-something a–holes.
Update: someone was detained for merely being a republican at one of their events.
A protestor was detained by police – although not arrested – after holding up a blank piece of paper as William and Kate visited Cornwall. He said:'It's the 21st century and we don't need a monarchy any more.' pic.twitter.com/AobSagxJHu

— Rebecca English (@RE_DailyMail) February 9, 2023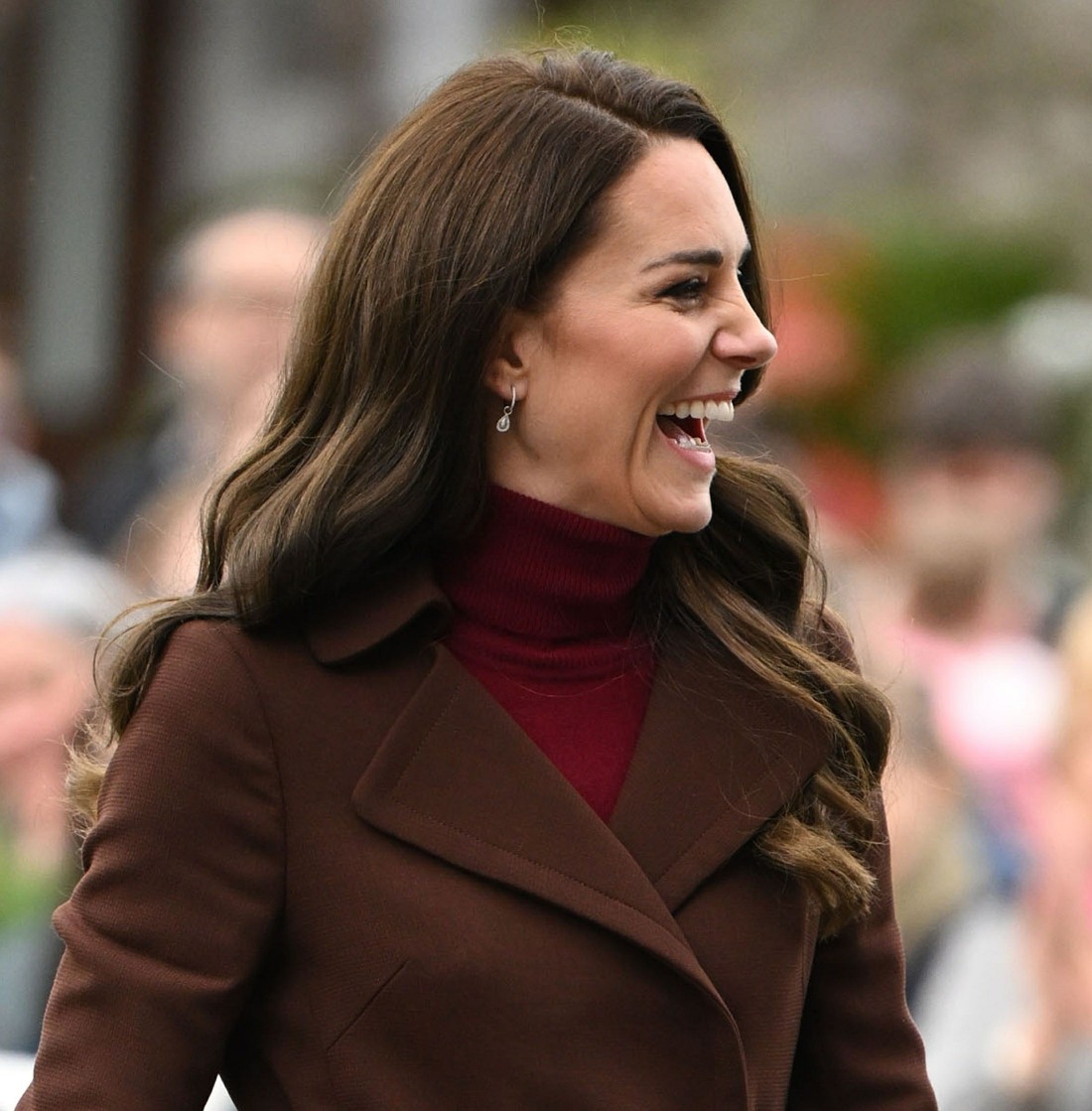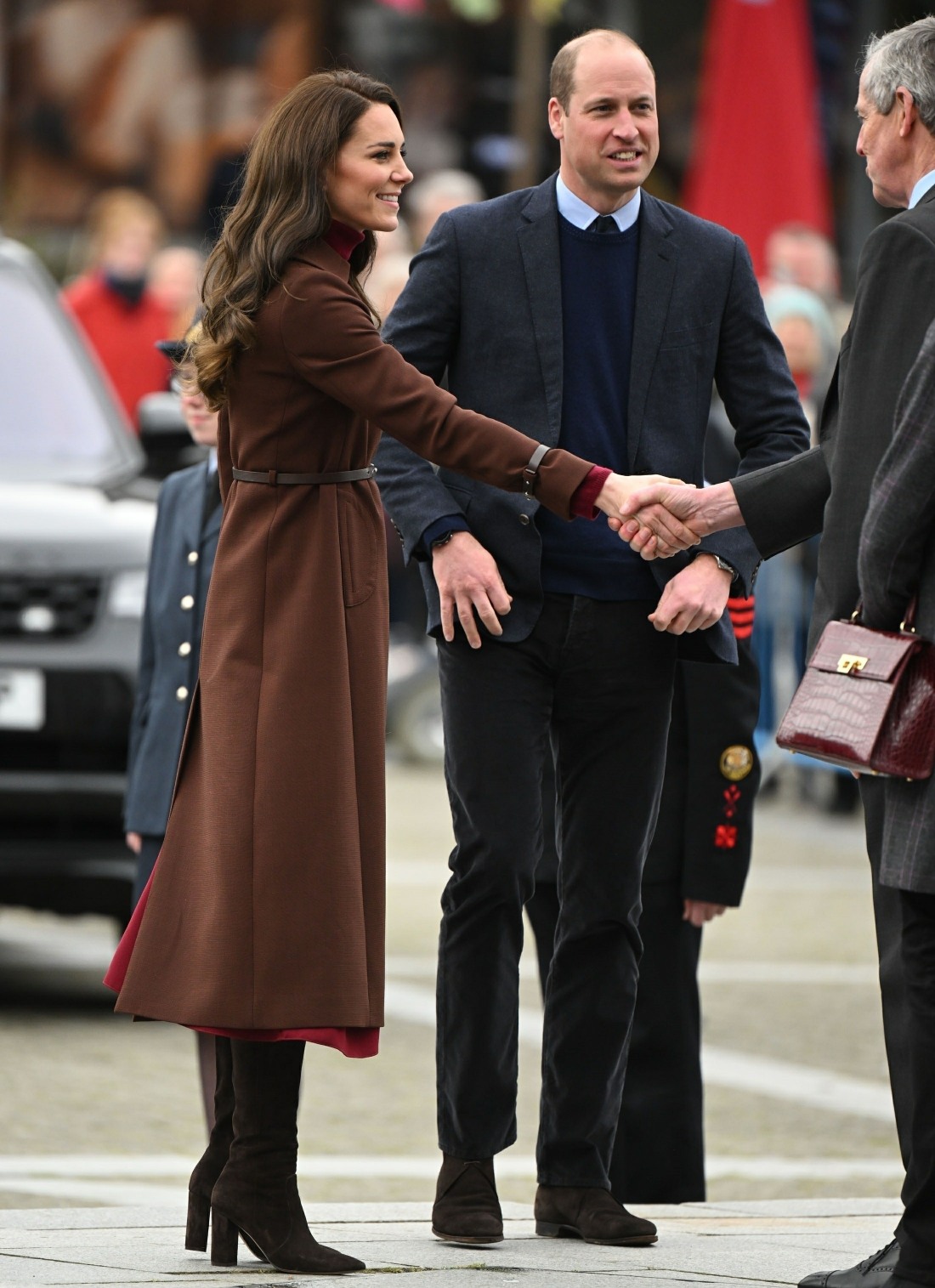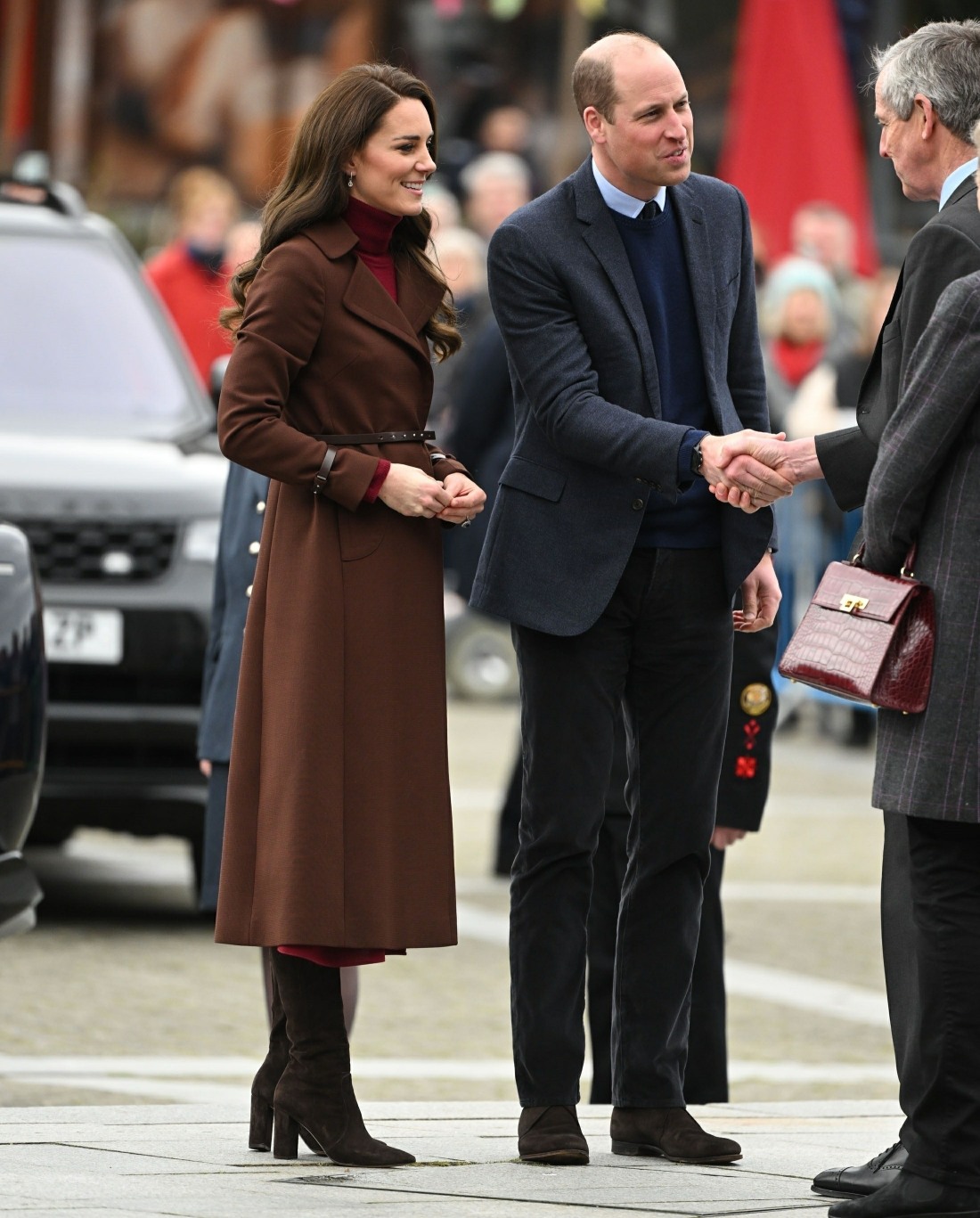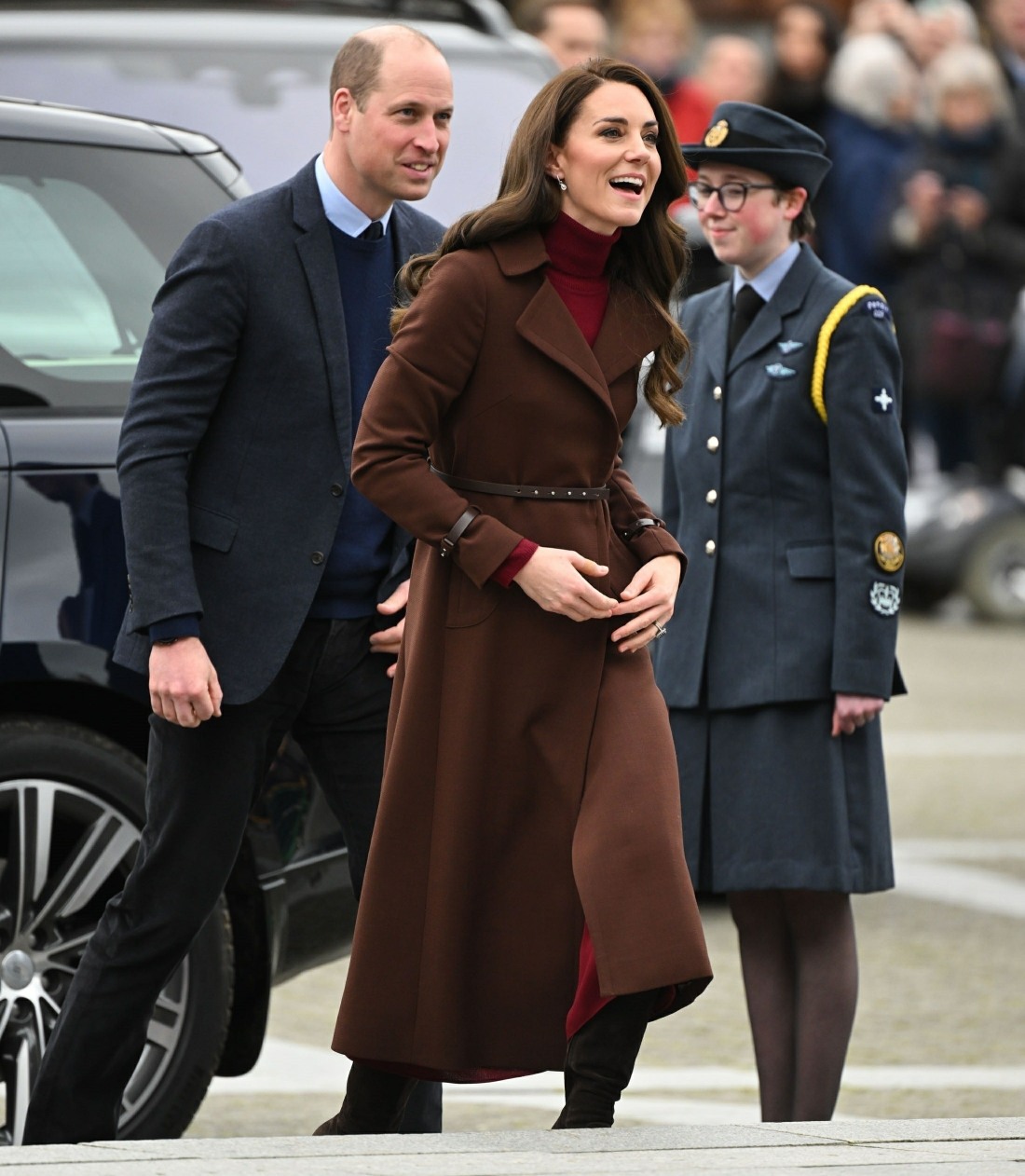 Photos courtesy of Backgrid.