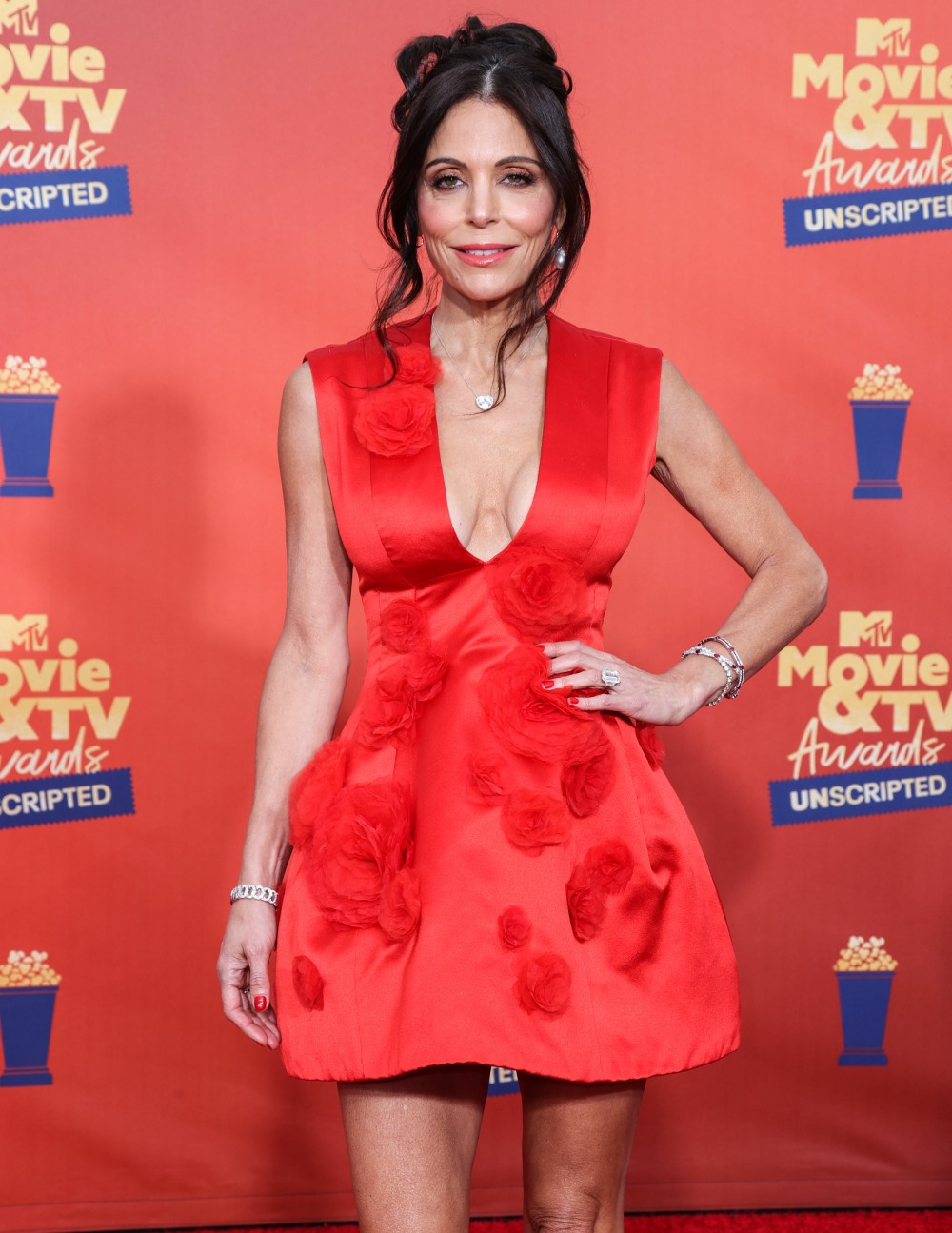 I wish I could find that white lady TikToker who broke down Bethenny Frankel's whole energy and vibe, which the TikToker described as "it's giving Bitter Hag." I think about that every time I write about Bethenny these days, and by that I mean, Bethenny knows she's going to get attention every time she brings her bitter energy towards successful Black women. Recently, Bethenny has spent a lot of time talking about how much she hates the Duchess of Sussex. But did you also know that Bethanny Frankel has sh-t to say about Rihanna?
Bethenny Frankel wasn't wowed by Rihanna's Super Bowl 2023 halftime show. The "Real Housewives of New York City" alum found the 34-year-old's performance "good not great," she admitted in an Instagram video Monday. The former reality star recalled once attending a Rihanna concert the same month she saw Pink live, calling the "Umbrella" singer a "much less inspired" performer than the 43-year-old rocker.

"It wasn't even comparable," Frankel, 52, said. "Pink was just so incredibly passionate."

As for Sunday's show, the ex Bravolebrity noted that taking the stage while pregnant with baby No. 2 "could not have been easy" for Rihanna.

Despite her lukewarm reaction to the gig, Frankel clarified that she considers Rihanna a "winner" whether her "performance was amazing or not" because her makeup company, Fenty Beauty, "won the Super Bowl in the beauty category…Rihanna was touching up with her makeup, and her whole entire makeup brand flew and paid for all these influencers to go to the Super Bowl. They're going to do hundreds of millions of dollars in sales."
Does Bethenny understand that no one needs her input? I get that she's trying to style herself as a social media influencer – even though she's regularly dragged on all platforms – but every time she's getting attention, it's because she doesn't have the good sense god gave a goose. Can I just say? Bethenny has consistently tried to "analyze" women of color from a "businesswoman" perspective, but she always gets fundamental things wrong about business. Rihanna is a billionaire already with successful clothing, intimates and beauty lines, in addition to her wildly successful music career. Bethenny is just some Real Housewife wannabe influencer trying to market her own body dysmorphia, bigotry and self-hatred to a larger audience.
comparing her to "p!nk"… she has officially lost me pic.twitter.com/3tuqEqXEpo

— Edna Del Lastrassi (@goIdicocks) February 13, 2023
Photos courtesy of Avalon Red.

Bethenny Frankel attends the MTV Reality Awards at Barker Hanger on June 02, 2022 in Santa Monica, California,Image: 697223240, License: Rights-managed, Restrictions: , Model Release: no, Pictured: Bethenny Frankel, Credit line: – / JPI Studios / Avalon
SANTA MONICA, LOS ANGELES, CALIFORNIA, USA – JUNE 05: In this image released on June 5, American TV personality Bethenny Frankel arrives at the 2022 MTV Movie And TV Awards: UNSCRIPTED held at The Barker Hangar in Santa Monica, Los Angeles, California, United States.,Image: 697233421, License: Rights-managed, Restrictions: , Model Release: no, Pictured: Bethenny Frankel, Credit line: Xavier Collin / Image Press Agency / Avalon
SANTA MONICA, CA – JUNE 02: Bethenny Frankel attends the 2021 MTV Movie & TV Awards: UNSCRIPTED on June 2, 2022 at Barker Hangar in Santa Monica, California.,Image: 697347525, License: Rights-managed, Restrictions: , Model Release: no, Pictured: Bethenny Frankel, Credit line: Jeffrey Mayer / Avalon