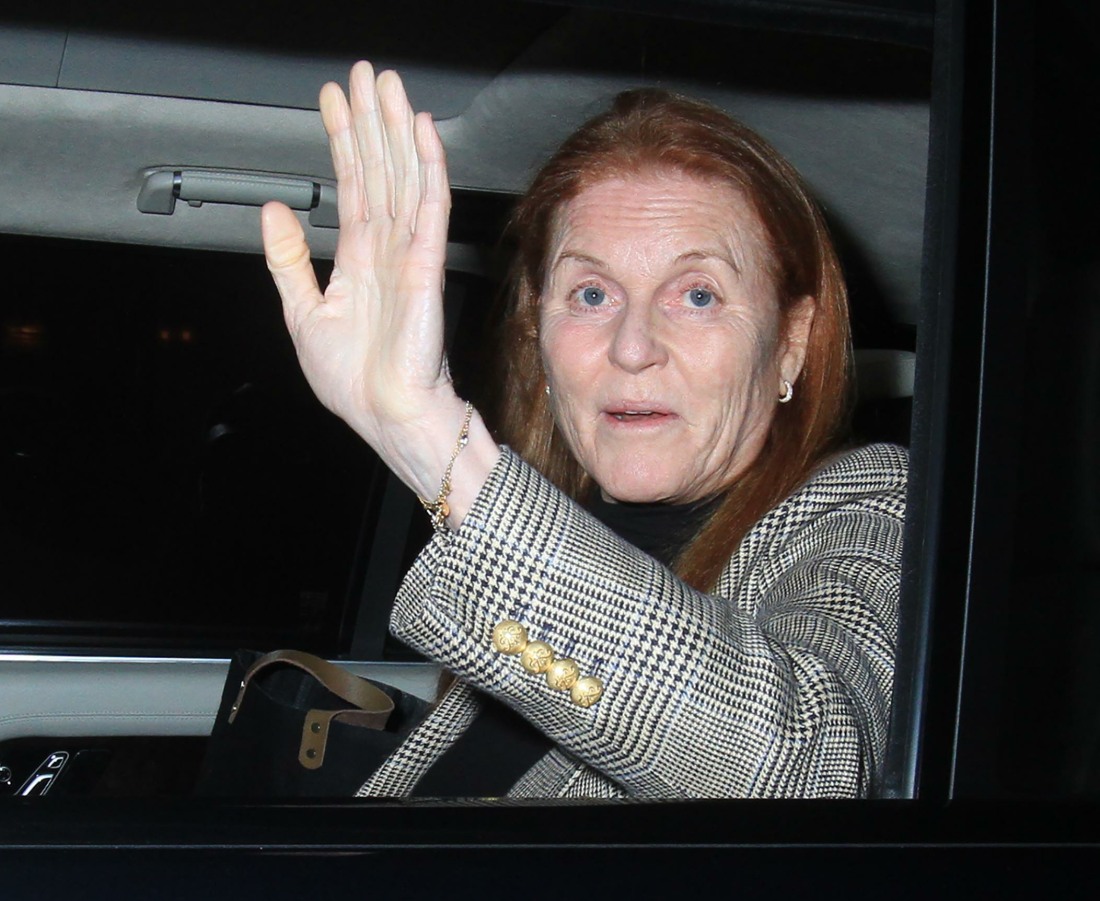 Sarah Ferguson already arranged for this People Magazine exclusive before the news broke about King Charles trying to evict Prince Andrew from Royal Lodge. Charles's plan is to remove Andrew from Royal Lodge… and put him in Frogmore Cottage, because Charles is evicting the Sussexes. This affects Fergie because she's been living at Royal Lodge rent-free for more than a decade. She has her own room or suite, she films videos at Royal Lodge and conducts interviews there and all of that. Y'all know Fergie is going to spitting mad about all of Charles's schemes, but maybe she was already preparing for them too. In any case, Fergie spoke to People Magazine about QEII, the corgis and her latest book.
QEII was her idol. "She put you at ease straightaway . . . because it's terrifying, you know? I used to sit there for hours thinking, 'Oh my gosh, this is somebody's lifetime to have an audience with the Queen, and I'm sitting having a cup of tea.' She was so brilliant at putting you at ease. She had the most incredible faith of any single person I've ever met. She just knew what to do. She knew how to make people feel good. She never took it onboard as about her. It's about the monarchy, about making someone feel good. She was my total idol."

Her fiction book, A Most Intriguing Lady, explores history's invisible women: "I have been invisible for my own self for a very long time now, and so now I'm just beginning to sort of liberate and sort of test the waters, right? So invisible women for me, and a voice from the grave is crucial for me, which is why I chose this period in history. Because for example, Lady Margaret and Lady Mary [the real-life heroines of her two novels], all their brothers were written about but they weren't. So I think my real love is to take an invisible woman from the grave and say, 'Right, this is your story. How would you like it to be told?' And just tell it."

The tension between lineage and duty: "I think it's much easier for me to answer that now that the Queen is not here. A lot of my sense of duty was because I wanted to uphold exactly the way the Queen did it, and my father before that, and my mother before that. I do think that it's your own value system that you have to uphold — and your own rule book of life."

If she were to talk to Queen Elizabeth today: She would "tell her about the magnolia trees in the garden, because she loved that, and the primroses on the banks of Windsor, and the snowdrops. She would love that her doggies were walking wherever she walked before."

Adopting the corgis after QEII's death: "They are national icons, so every time they run chasing a squirrel, I panic. But they're total joys, and I always think that when they bark at nothing, and there's no squirrels in sight, I believe it's because the Queen is passing by. They're with me a lot, and they think I'm very funny."
Kind of tacky, right? All of this cozying up to QEII's memory to shill her tacky book. That being said, QEII was somewhat fond of Fergie, probably because of QEII's love for Prince Andrew. As for all of the stuff about the dogs… Fergie and Andrew both keep trying to make that story happen. The thing is, QEII only had those two dogs for a matter of months, and the dogs were given to the Queen BY Andrew and Fergie. They wanted her to have puppies in the last months of her life.
Also: Fergie talking about a "value system" is something else. She cheats, she lies, she protects rapists and pedophiles, she sells out everyone she's ever known, she steals, she's made and lost fortunes, she takes shady loans and sells access, and on and on. While she's not claiming any moral high ground, please don't act like Fergie has ever tried to behave with dignity or decorum.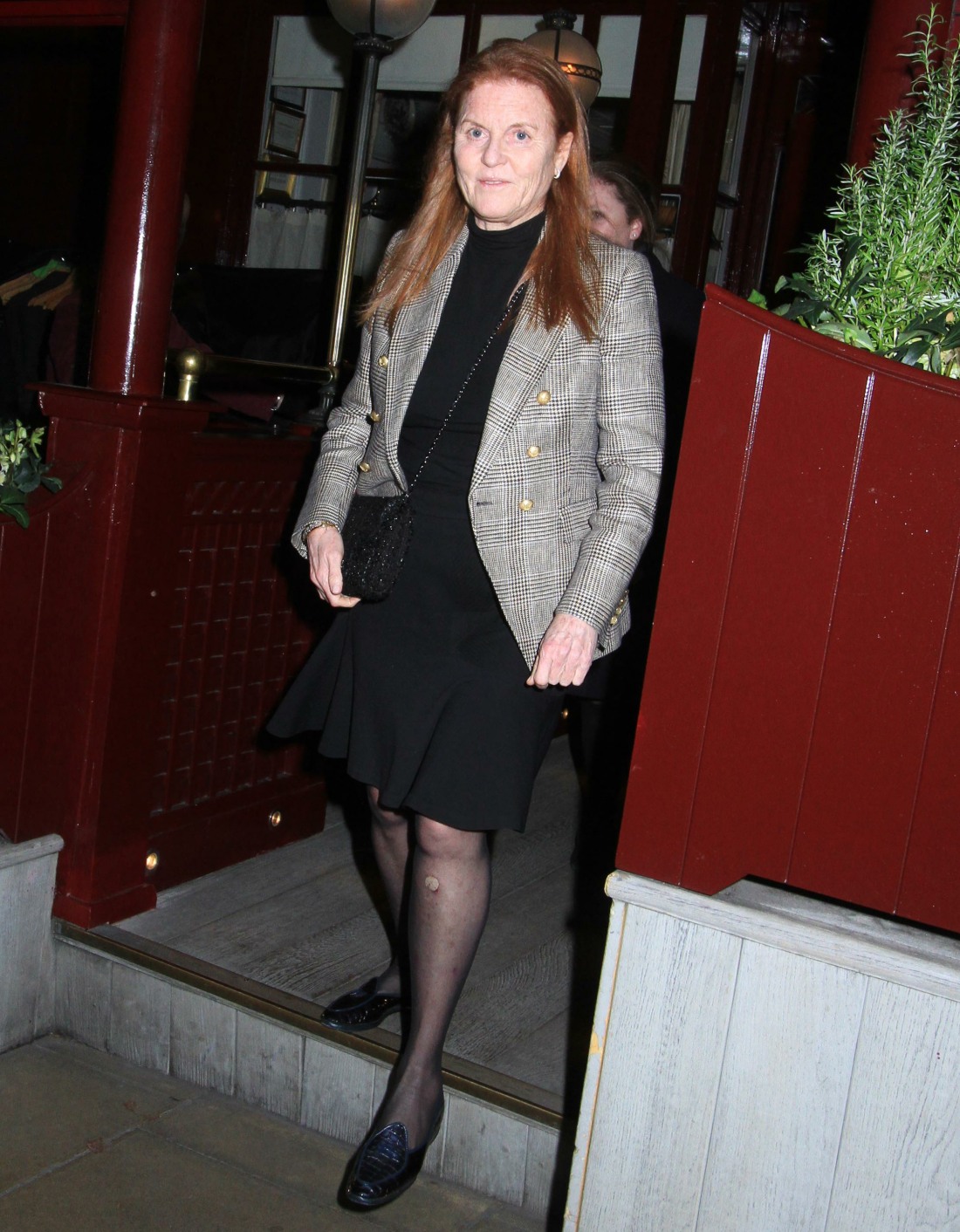 Photos courtesy of Cover Images.