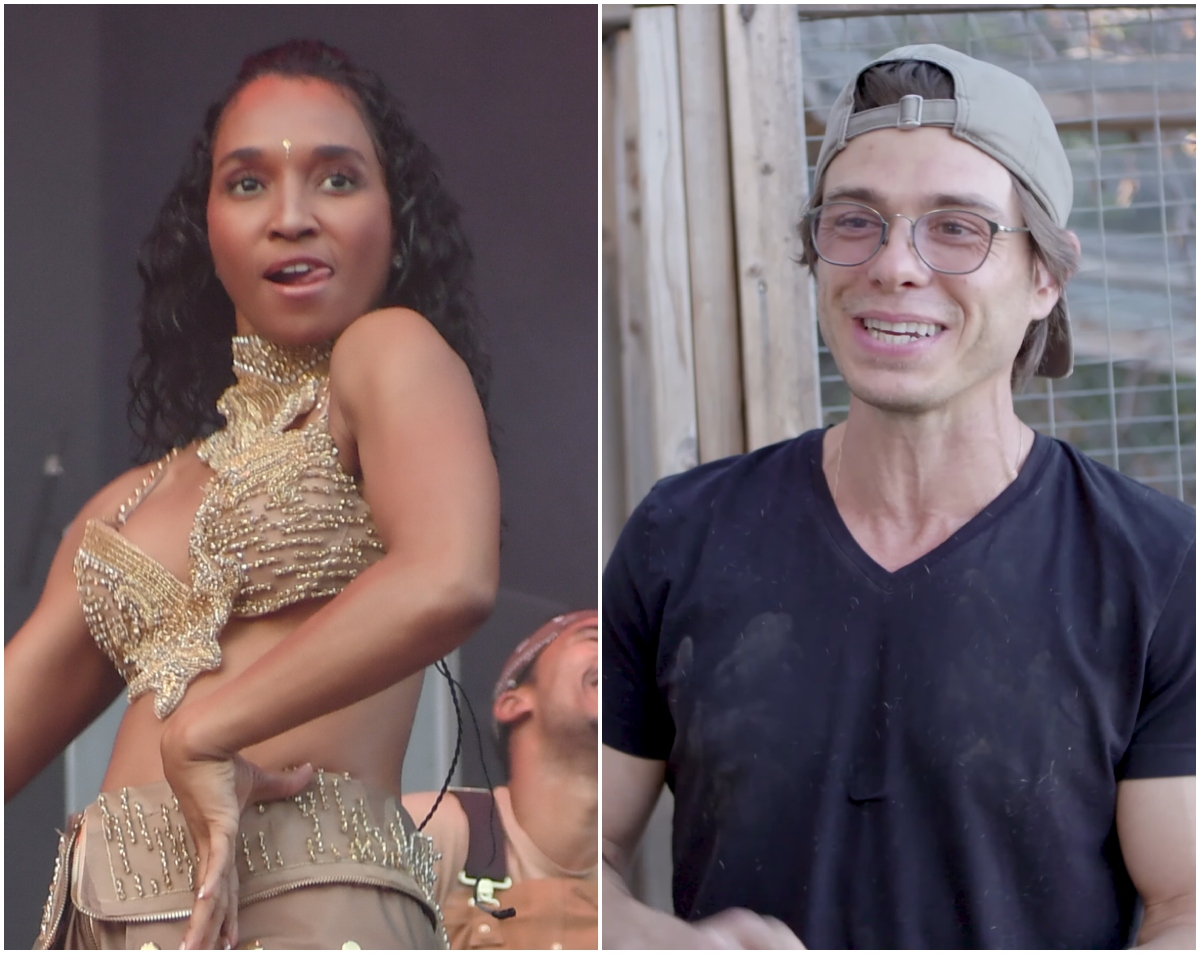 Matthew Lawrence and Chilli Thomas have been together for around four or five months now. They were spotted hanging out on the beach in Hawaii in August, but supposedly didn't start dating until right before Thanksgiving. At the same time, Matthew was finalizing his rather contentious divorce from Cheryl Burke, which included cheating allegations and dog custody. So perhaps that's why he's waited until now to really talk about his new girlfriend. Chilli's rep talked, Matthew's brother talked, and now it's Matthew's turn. In an interview with Entertainment Tonight, Matthew talked about how amazing and special his relationship with Chilli is and their plans to have kids.
Matthew Lawrence is opening up about his "really, really special" girlfriend Rozonda "Chilli" Thomas.

In an interview with Entertainment Tonight on Friday, The Boy Meets World actor shared how he and the TLC singer met as well as their future plans to have kids.

When asked by ET's Deidre Behar if children are in the cards in the near future, Lawrence said, "That's the game plan. That's what we're trying to do."

"My life is in complete bloom right now. I get to spend time with an amazing woman like Chilli," he said. "I've never gotten to be able to experience that kind of relationship before. She's really, really special."

Lawrence, 43, and Chilli, 52, became involved romantically just ahead of Thanksgiving 2022 after they were previously photographed on a beach in Hawaii that August. The pair met at '90s Con in March 2022.

Chilli's longtime rep Christal Jordan confirmed her client was dating Matthew in January in a statement to PEOPLE, saying, "I've been with Chilli since 2005 and I've never seen her this in love."

"She is glowing. They are really cute together," Jordan added at the time, further confirming that Lawrence and the "Waterfalls" singer spent Thanksgiving and Christmas in Atlanta, where the actor met Chilli's family.

However, he and Chilli revealed that the two almost wouldn't have met if not for a big snowstorm that brought them together on the same flight.

"Really it was the flight talking and then afterwards saying, 'hey, you know what? Let's keep in contact,' and it almost did not happen," Lawrence said of the flight he met Chilli on.

"Literally an hour before the flight took off, they said, 'Okay, we got you on this flight. You gotta go,'" he told ET about frantically making the trip for work.
Regardless of how you feel about Cheryl or anyone, it must really sting to hear about your ex being so happy after they've wronged you. "I've never gotten to be able to experience that kind of relationship before." "My life is in complete bloom right now." That's a lot of gushing. But taken alone, without the background of the drama, it is quite sweet, albeit cheesy. Also, his comments to about how they met shed a bit of light on the timeline. Apparently they met a year ago at 90s Con, which was after he and Cheryl split, but well before the August beach jaunt. So maybe Matthew and Chilli were "talking" and dating a bit, but didn't get serious until Thanksgiving? In any case, they seem quite serious now if they're already planning on having kids, but that may be down to their ages. Despite having been a TLC fan as a child and logically knowing her age, I still can't believe Chilli is 52 when she looks the same now as she did 25 years ago.
Photo note by CB: I'm not trying to be shady with the header pic! There are no recent photos of Matthew Lawrence, I had to use a screenshot of him, or of Chilli where she's not performing. Photos credit: Getty and Avalon.red