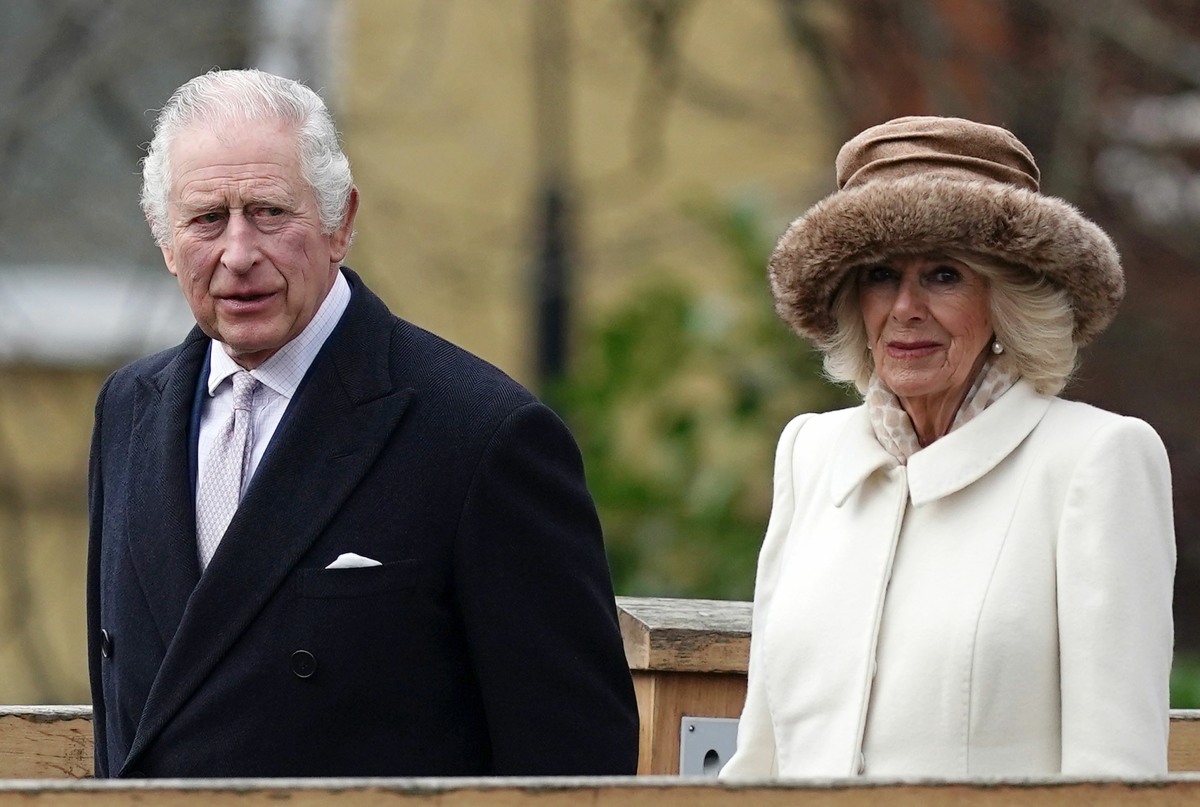 The consistency with which King Charles and Queen Camilla have been protested in the past six months should not be underestimated. It started immediately following QEII's passing – I still believe (and there's evidence to suggest this too) that it began the day after QEII died, when Charles and Camilla returned to London and there was an "incident" involving Camilla and a protester. It got hushed up very quickly, to the point where videos were being edited and deleted. Then there are the blank-paper anti-monarchy protests, and the egg-tossing and the protests instigated by Republic and other anti-monarchy groups. My point is that this sh-t isn't going to stop anytime soon. If anything, it's getting worse. It's getting so bad that even the Daily Mail is running interviews with the head of Republic.
An anti-monarchy campaign group responsible for organising a string of 'Not My King' demonstrations called criticising Charles 'fair game' and admitted that heckling the late Queen would have been unpopular with the public, MailOnline can exclusively reveal today.

Republic, who have ramped up protests against the King in the lead up to the Coronation in May, branded the monarch 'just a bloke in a suit who's spending lots of our money'. Its chief executive Graham Smith told MailOnline that Charles should be criticised like any other politician – but in an attempt to explain why the group was organising more protests against the King than his late mother, admitted: 'The Queen enjoyed deference and it put people off criticising her directly. We were aware heckling her wouldn't go down well'.

Mr Smith told MailOnline: 'Charles is a very different person. He just inherited the throne and inheritance is an issue. We think now is the right moment for us to push our message. We did protest the Queen, such as at the 2012 Jubilee. Other people certainly had a greater level of respect for the Queen. The Queen enjoyed deference and it put people off criticising her directly. We were aware heckling her wouldn't go down well. But everything has changed, it's a very different monarchy. This has changed the nature of the campaign.'

The group believe hereditary public office goes against every democratic principle and ultimately want to abolish the monarchy. Instead, they want head of state that is chosen by the public and keeps politicians in check.

Mr Smith continued: 'If you think politicians are fair game for heckling and protests, you should see Charles in the same way. The Queen felt like the real deal. Charles is just a bloke in a suit who's spending lots of our money. He should be treated like a politician. Heads of state should be fair game for criticism.'

The group intends to protest in York next month when King Charles is set to visit, and claim they have 1,000 supporters signed up to protest along the procession route at his Coronation on May 6.
LOL, they have more anti-monarchy protesters signed up for the coronation than coronation bell-ringer volunteers. LMAO. As for what Graham Smith says… yeah. It's different. QEII was never protested this way and if she had been, the backlash against Republic would have been swift. These days… there's little to no backlash. People have already gotten used to the idea/fact that Charles is unpopular and that hereditary monarchies are outdated and racist. Fundamentally, as an American, it's hard to reconcile the idea that any "head of state" would be institutionally above reproach as well. Charles should be treated like an elected official. QEII should have been as well. While "monarch" isn't an elected position, it is a public role funded by taxpayers, and it IS fair game.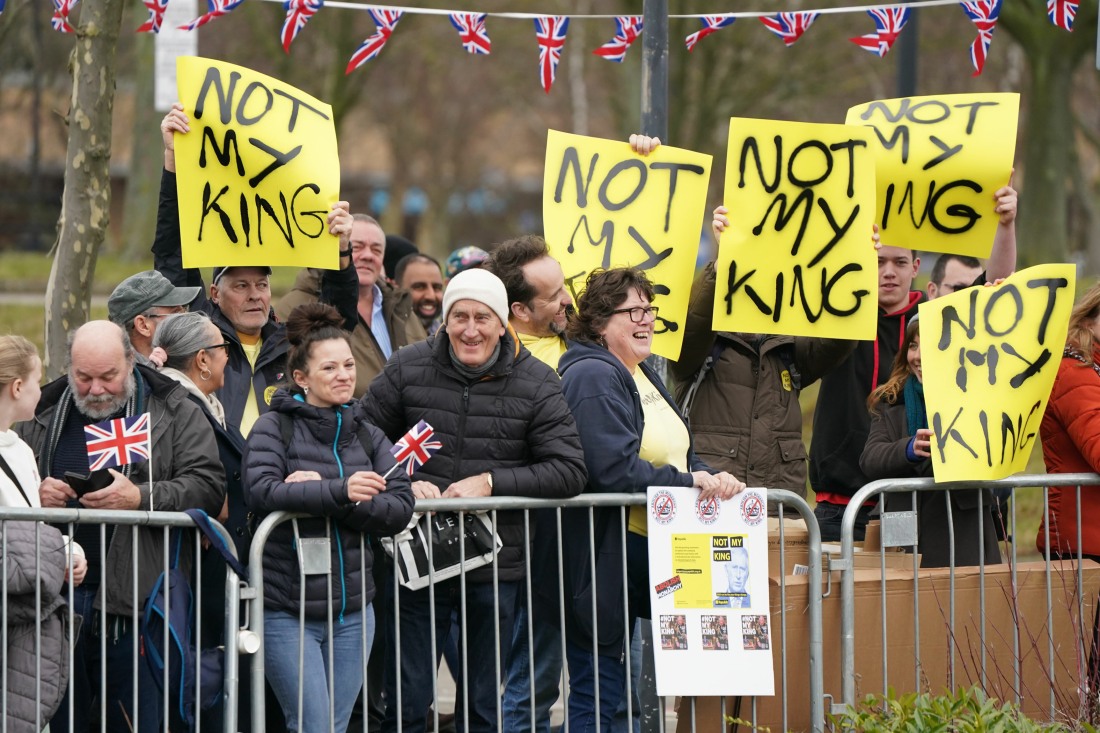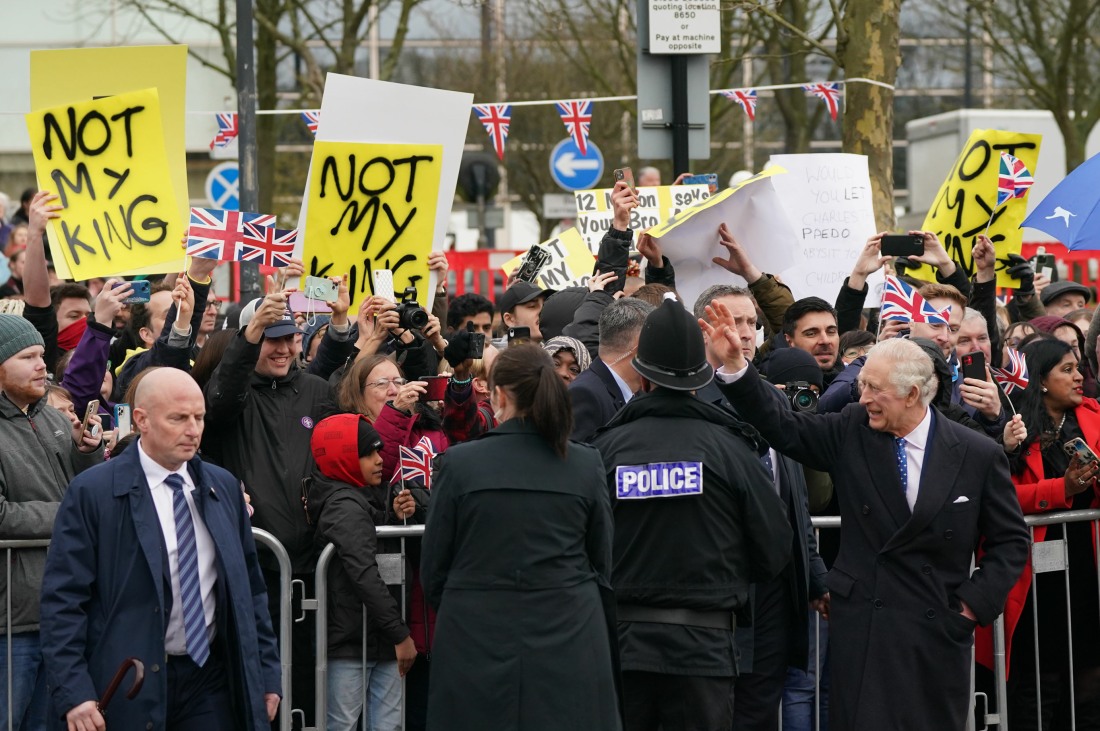 Photos courtesy of Avalon Red, Cover Images.