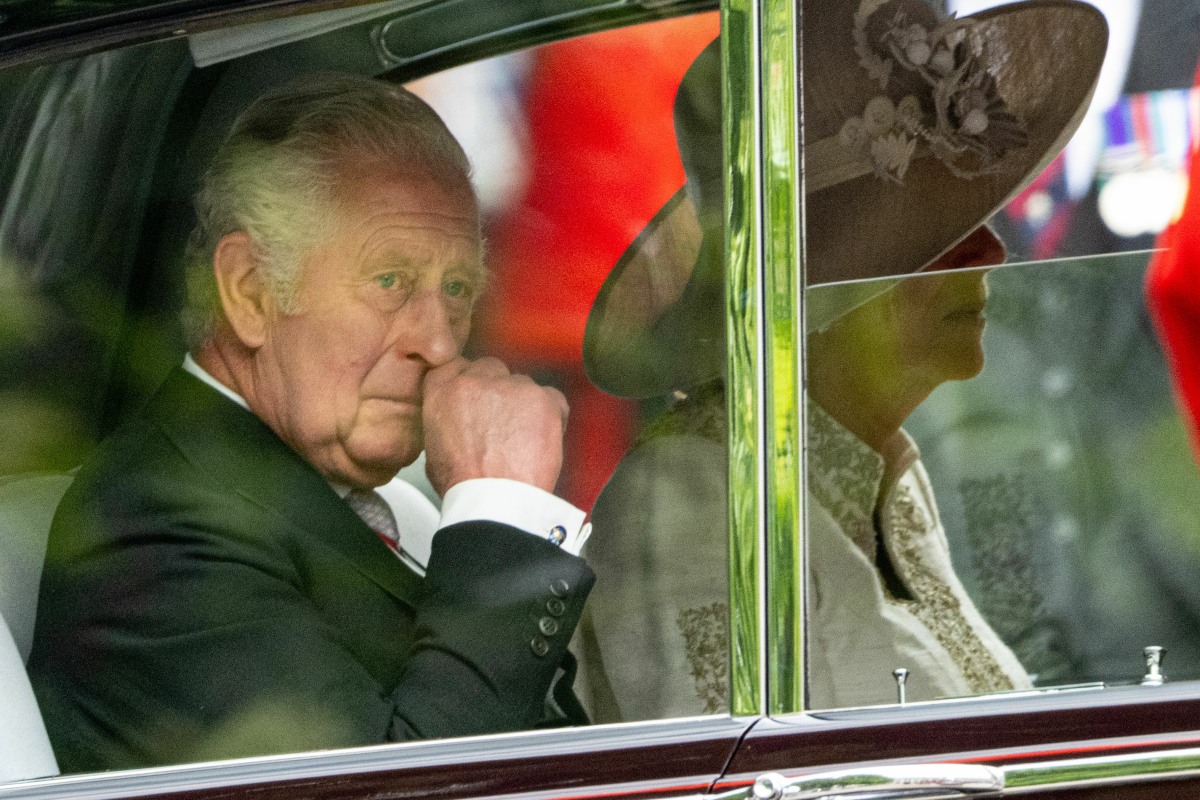 Camilla Tominey had a new piece in the Telegraph this weekend, all about Princess Lilibet and Prince Archie's titles. Tominey is, like so many deranged haters, performatively clutching her pearls at Lili and Archie's birthright and she's trying to make it sound like Prince Harry and Meghan are making some kind of bold statement by simply… adhering to the Letters Patent, in which all children of the monarch are given royal titles. All of the royal reporters, including Tominey, have played fast and loose with the fact that King Charles could have used his grandkids' titles in the online line of succession on the royal website months ago. They continue to echo the palace talking point that the Sussexes only decided recently that the kids should have titles. Keep in mind, even by the palace's own chaotic briefings in the past week, they've known of Harry and Meghan's "decision" for months. And that's not even taking into account the fact that Charles simply should have referred to Archie and Lili with their titles starting last September. Some highlights from Tominey's very weird piece in the Telegraph:
This is so curiously worded: The King could have only changed [Lili and Archie's titles] by issuing a second letters patent stripping them of their titles which, despite briefings to the contrary, the palace insists he never had any intention of doing. Sources close to the Sussexes suggest that they made it known to the Firm before Christmas that their children were going to take their titles. As a second statement released on behalf of the couple later on Wednesday stressed: "The children's titles have been a birthright since their grandfather became monarch. This matter has been settled for some time in alignment with Buckingham Palace." Harry and Meghan are thought to have been somewhat put out that the Royal family's website had not been updated earlier. Royal sources claim they were waiting for a formal announcement by the couple.

The palace knew about the christening announcement: According to one well-placed insider, the royal powers that be were aware the "Princess Lilibet" statement was coming because it followed internal "discussions". It is not known whether these conversations extended beyond the different parties' press offices to become a topic of family discourse but whatever the nature of the talks – the Sussexes' decision does have implications for the future of the monarchy.

Oh, the slimmed-down monarchy: For how is the King to slim down his court when he has got four non-working royals all using their titles, which could attract commercial opportunities? Whatever the reason behind Harry and Meghan's decision-making, their children are a cut above celebrity in America, where in the absence of a class system there is a hierarchy of fame and fortune. But as Dr Craig Prescott, a lecturer in Law at Bangor University, has pointed out: "If they believe that this may benefit Archie and Lilibet in the future, is it worth the cost of an increased public profile? Do they risk becoming curiosities: an American Prince and an American Princess?"

Titles = public life?? Having fiercely guarded their children's privacy, as well as their personal security, Harry and Meghan do not appear to have fully accounted for the fact that Archie and Lilibet may wish to live lives well out of the public eye. To coin a Sussex expression, how on earth will royal titles enable them to find their freedom?

This is all about Camilla?? Not so much a pre-emptive strike, as a calculated move to reaffirm their children's place in the palace pecking order, the timing of the Princess Lilibet announcement is interesting – coming just a week after reports emerged that the Queen Consort's grandchildren will take a leading role in the Coronation on May 6.

The palace is still convinced that Meghan and the kids will not come to the Chubbly: With a save the date email having already been sent to their Montecito home, does the decision to take the titles mean we will not only be seeing Harry and Meghan at Westminster Abbey but Prince Archie and Princess Lilibet? Don't bank on it. Summing up the consensus behind palace walls, one royal insider remarked: "The thinking is that only Harry will come." With Archie turning four on the day of the ceremony, Meghan and the children have the perfect get-out-of-Coronation-free card.
"The King could have only changed [Lili and Archie's titles] by issuing a second letters patent stripping them of their titles which, despite briefings to the contrary, the palace insists he never had any intention of doing." So… the palace was openly briefing the press on Charles's plan to issue a second Letters Patent, which he never actually planned to do? That sounds like a Charles problem, not a Sussex problem. Harry understood (better than Meghan) what it meant when his father became king and what it would mean for his children. He waited to see what his dogsh-t father would do, and Charles did what Harry expected: went out of his way to refuse Archie and Lili their birthright titles publicly until Harry challenged him on it publicly.
As for all of the "concerns" about Prince Archie and Princess Lilibet becoming curious American royalty… are we still pretending that a royal title equals public money, security and protection from harassment? Because we have eyes, Camilla Tominey, we know that's not the case. The titles are just that – titles and nothing more. Lili and Archie are American kids who will live in America and visit their dogsh-t grandfather, the king, once in a blue moon.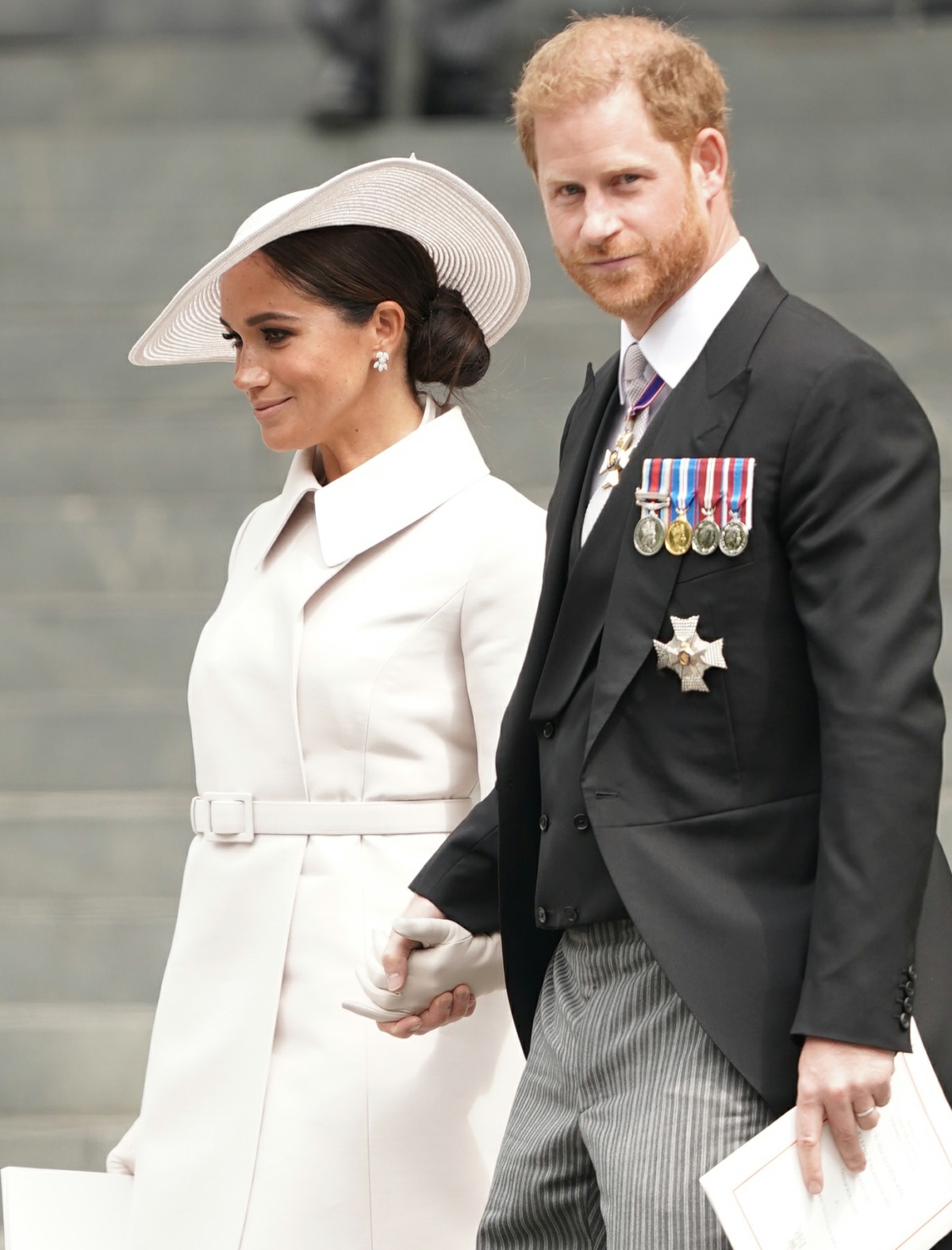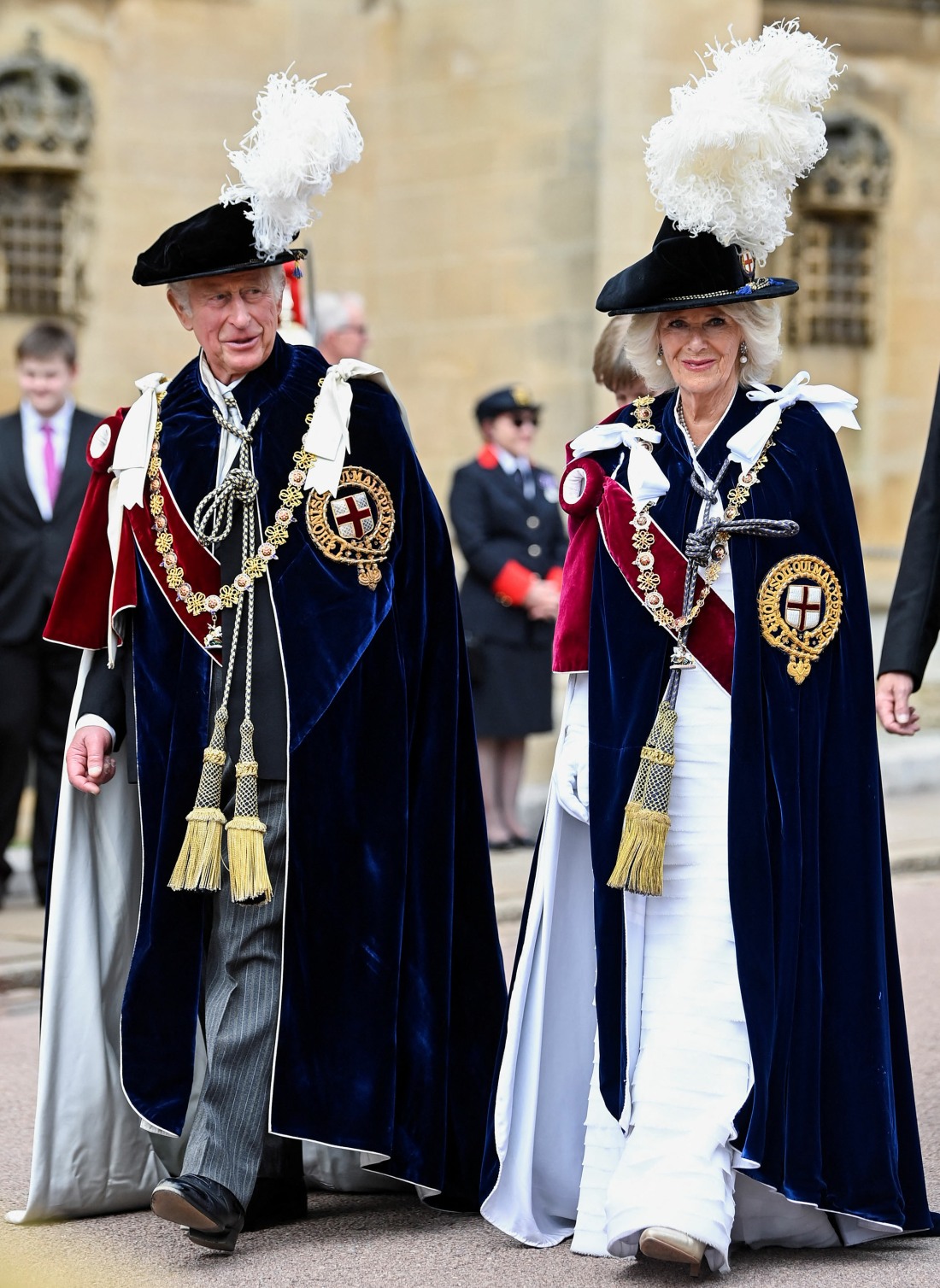 Photos courtesy of Instar.