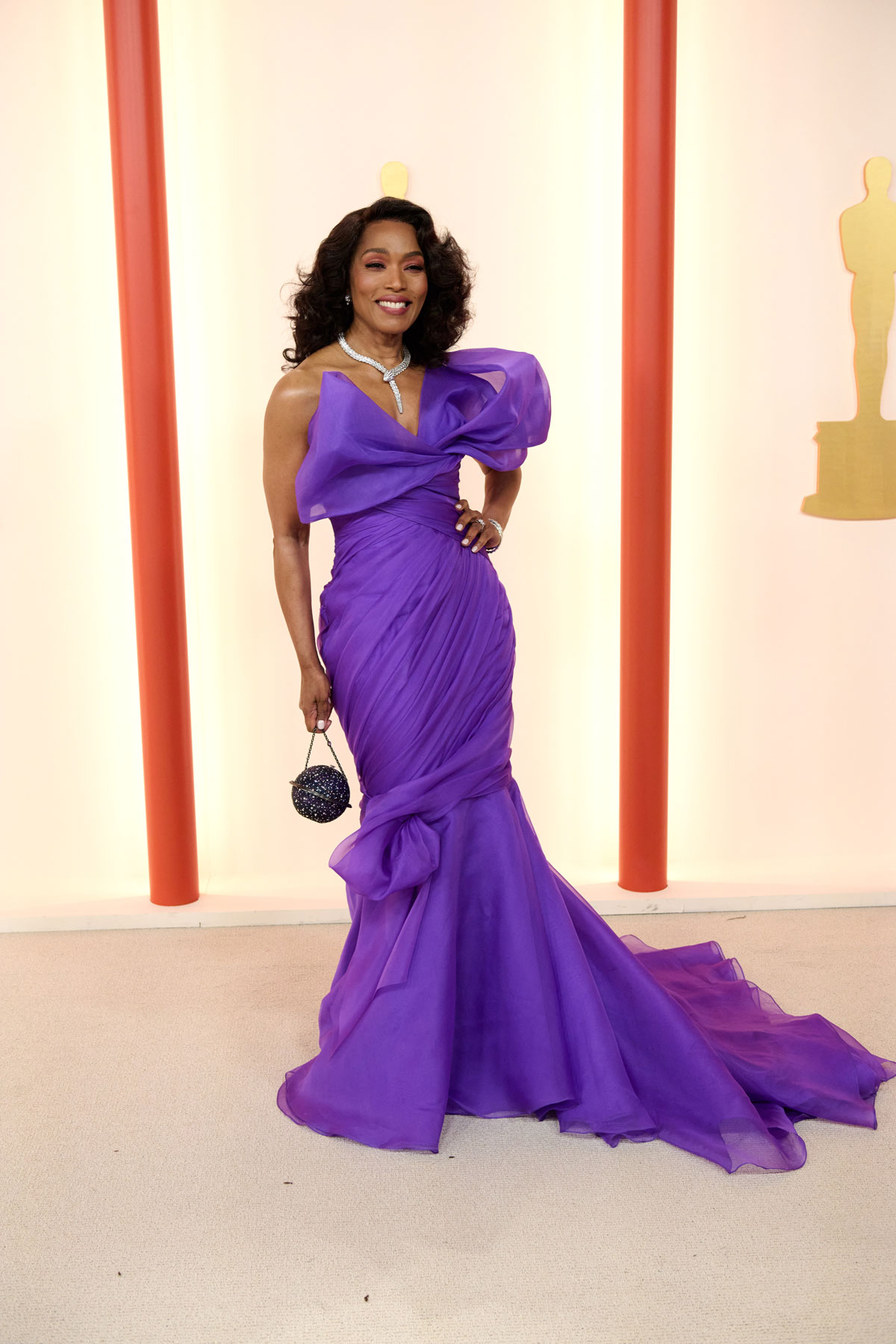 The 95th Oscars were a disappointment on several levels, the biggest of which I found to be Angela Bassett's snub for Best Supporting Actress, with Jimmy Kimmel's assholery a close second. Of course there's also the interminable runtime, but that's to be expected with this bloated show which refuses to get with the times. We read some disturbingly racist and ignorant takes from anonymous Oscar voters, so I guess I shouldn't be surprised that Bassett lost to Jamie Lee Curtis. I'm not saying that Curtis wasn't deserving, just not for this role. Bassett gave a superior performance.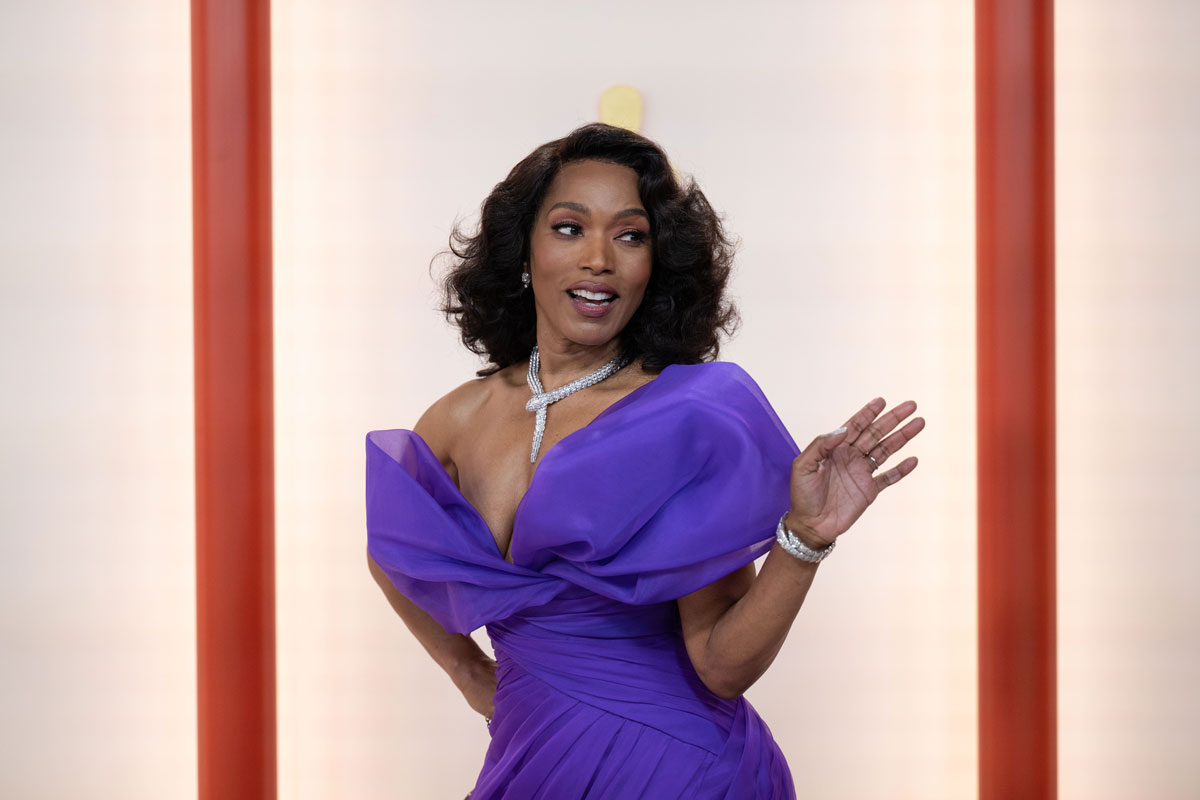 Last night Bassett was in a phenomenal purple tulle Moschino gown with asymmetric poofs at the neckline and along the skirt, accented with Bulgari jewels. I love this so much and I was so disappointed for her. I'll continue to watch her every week on 911 making the most money on television. There were some tweets trending with people complaining that she didn't clap or something when Jamie Lee Curtis won? You would have to be scrutinizing her to notice, because I didn't. Yes she looked disappointed, but who wouldn't? In the lead up, before the SAGs, she seemed like a shoe-in.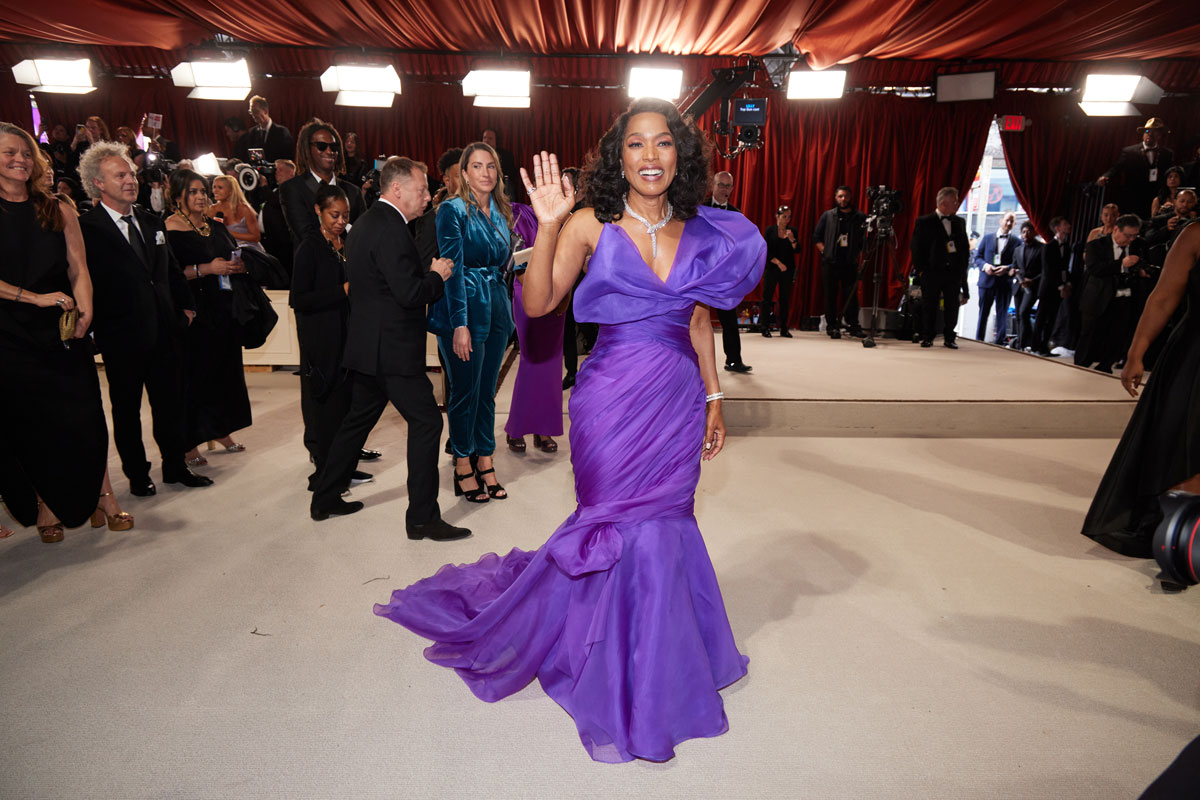 At the beginning of their presentation for cinematography, which went to All Quiet on the Western Front, Michael B. Jordan and Jonathan Majors opened with "Hey Auntie" and "We love you." Jonathan going "mm hmm" at the end was sweet to me. I'm glad they gave Angela support!
Michael B. Jordan and Jonathan Majors give a shoutout to Angela Bassett: "Hey Auntie, we love you." #Oscars pic.twitter.com/xIQlVq8AOZ

— philip lewis (@Phil_Lewis_) March 13, 2023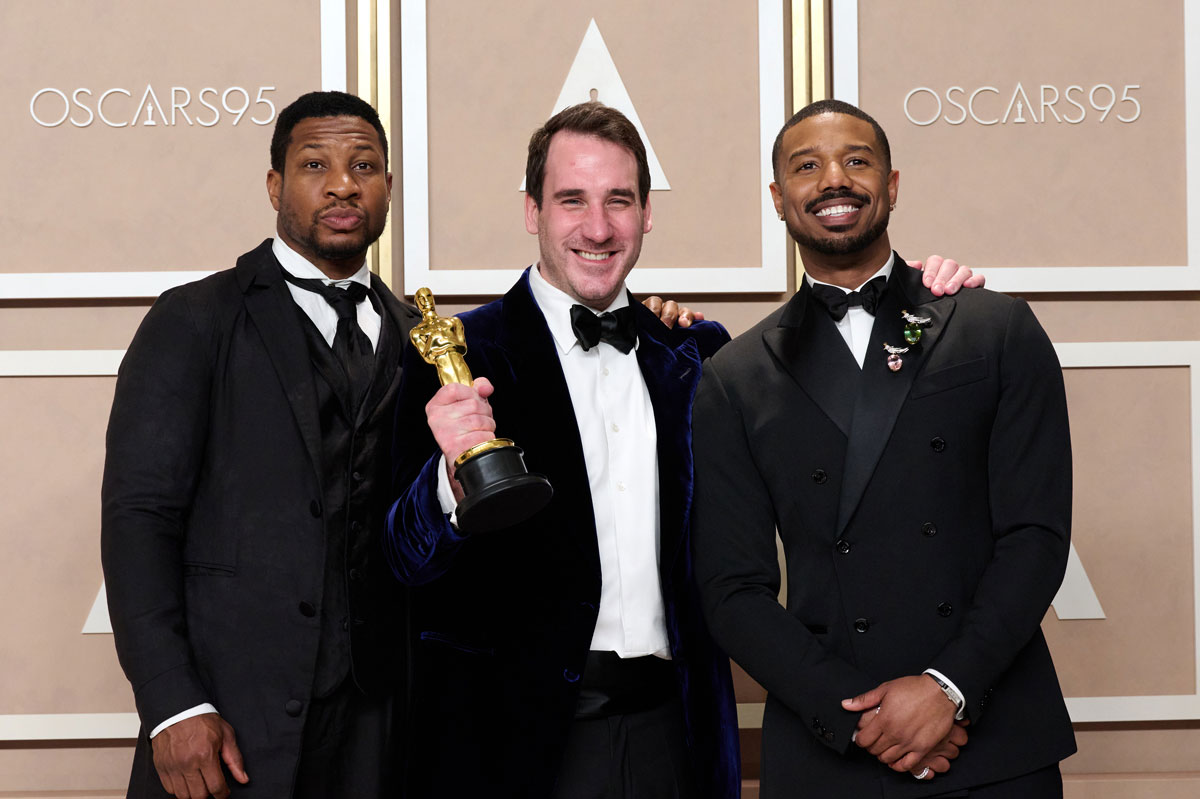 Jonathan was in Geoffrey B. Small and Michael was in Louis Vuitton. I'm looking forward to seeing Creed III!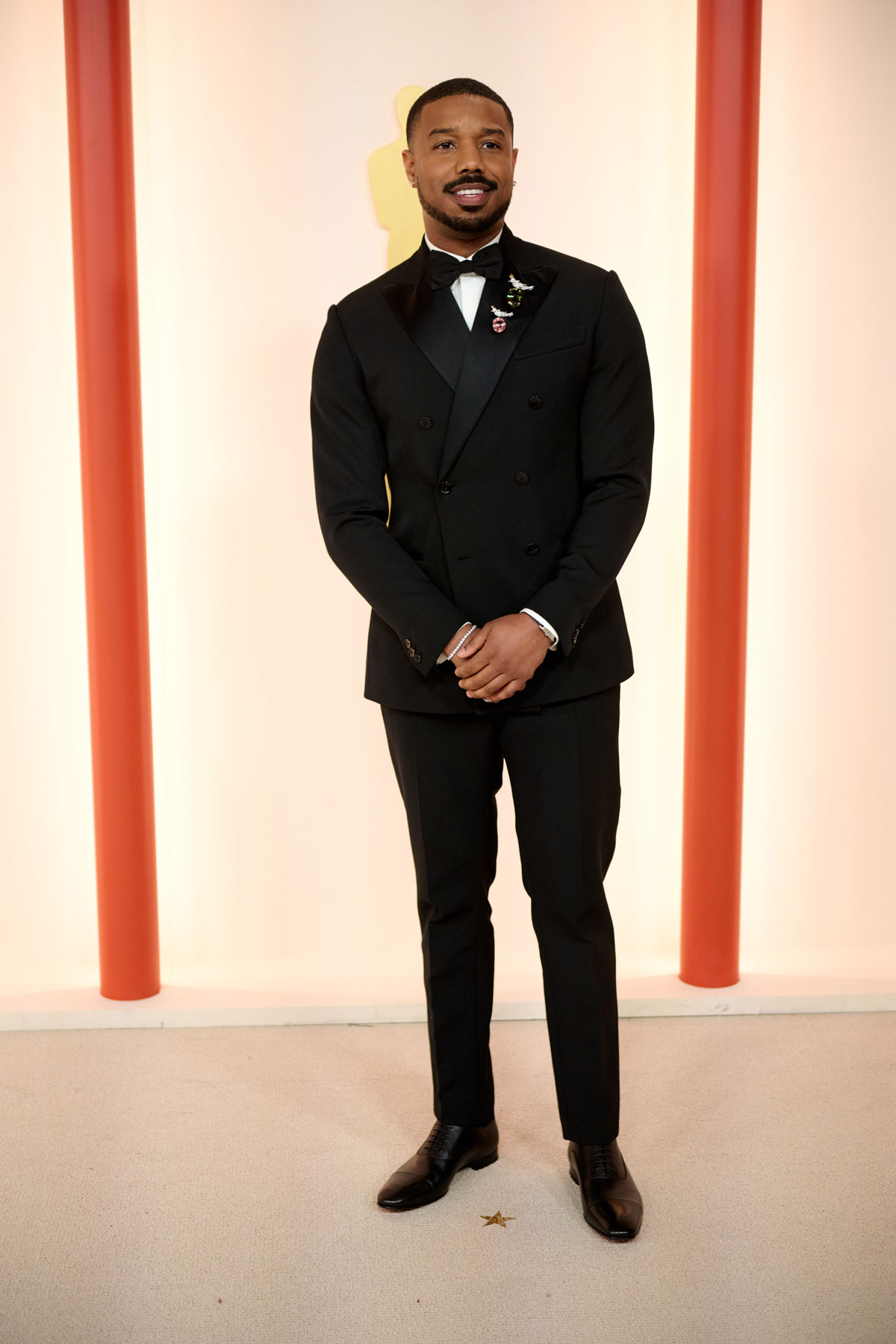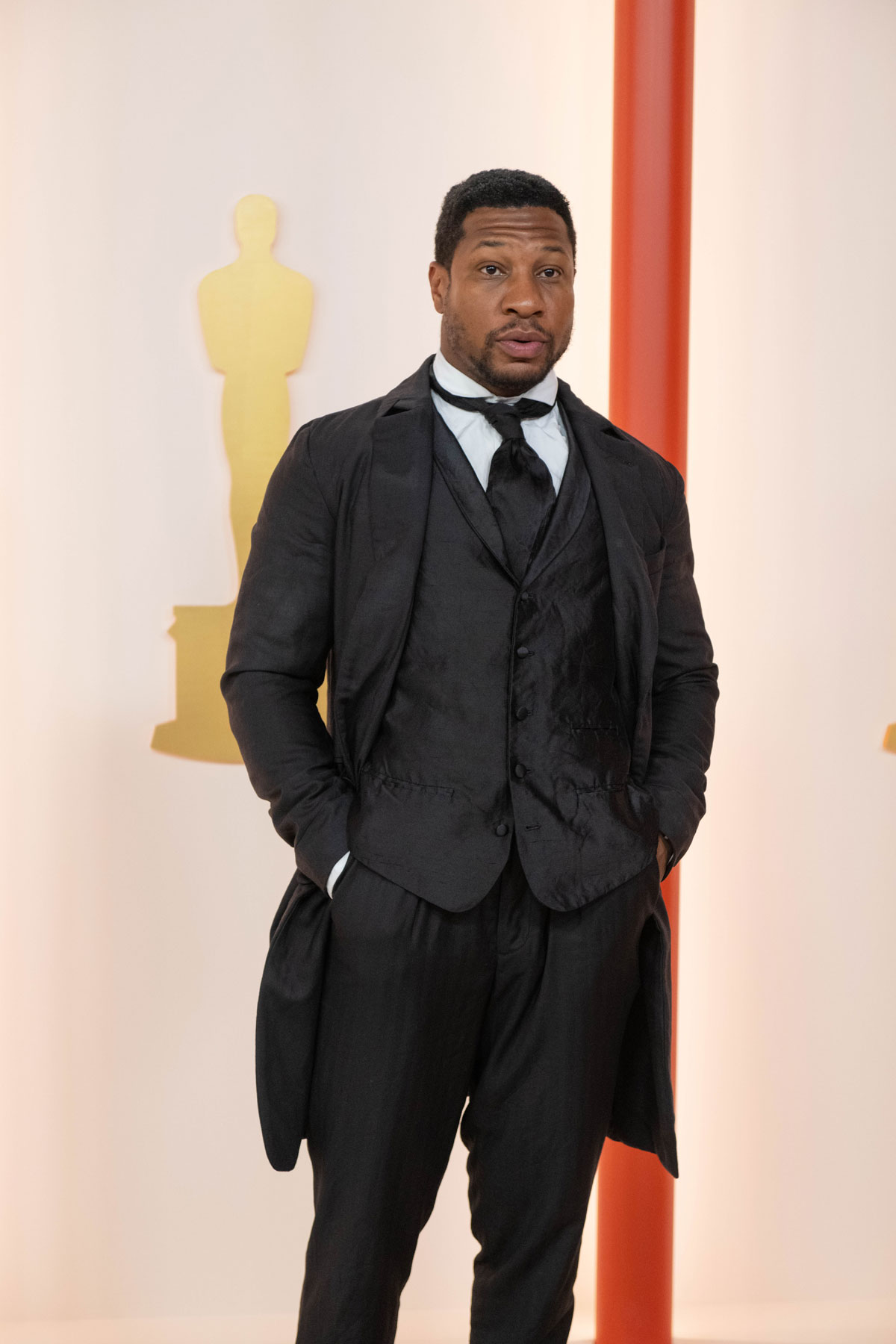 Ruth E. Carter won her second Oscar for costume design, for Black Panther, in Valentino. She made history as the first Black woman to win two Academy Awards. I had the pleasure of seeing her costume design exhibition at my local museum. Her body of work is incredible and I highly recommend her documentary on the show Abstract on Netflix. She gave a shout out to her mom in her acceptance speech, who passed at the age of 101 just last week.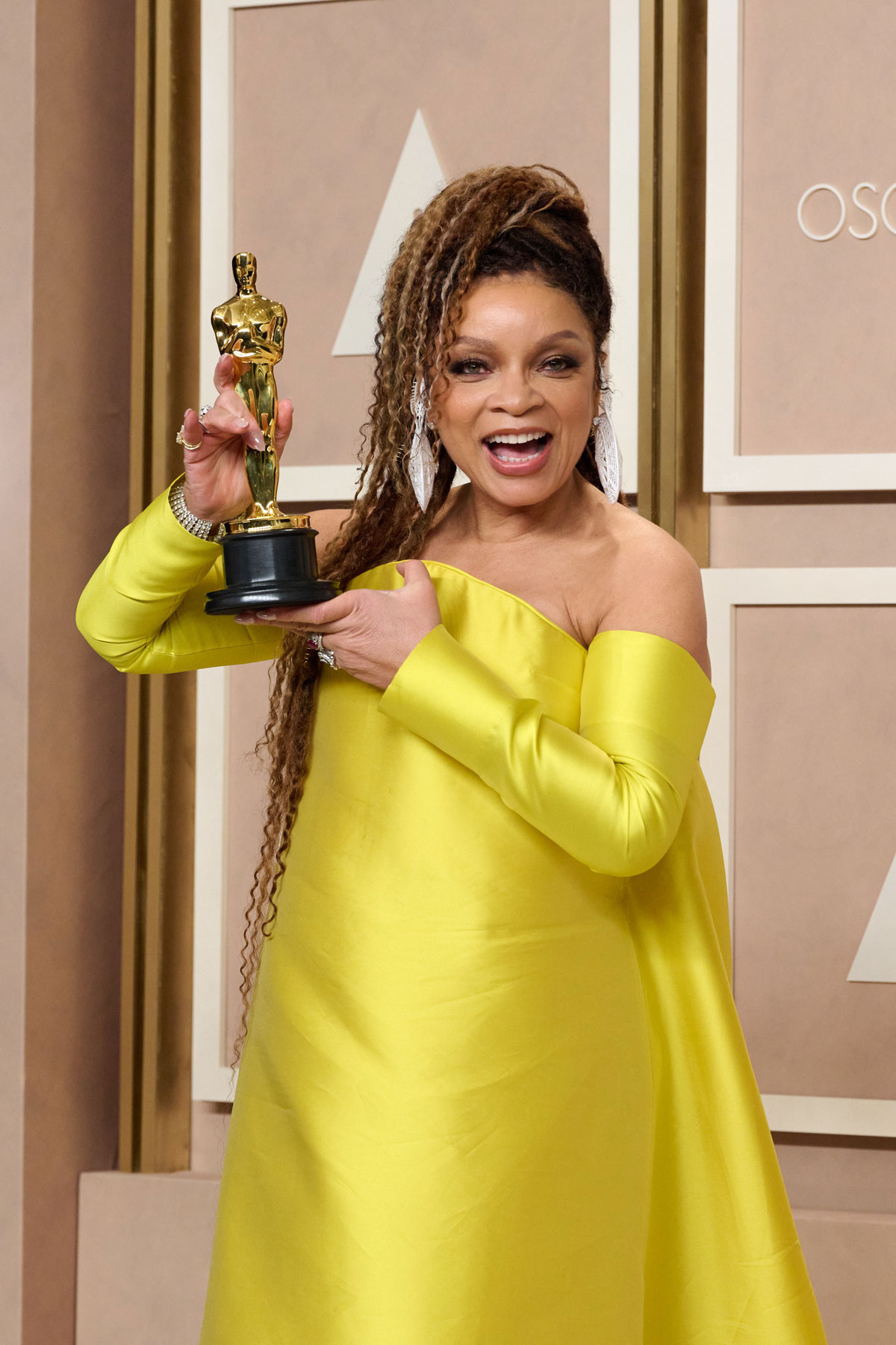 These shoes!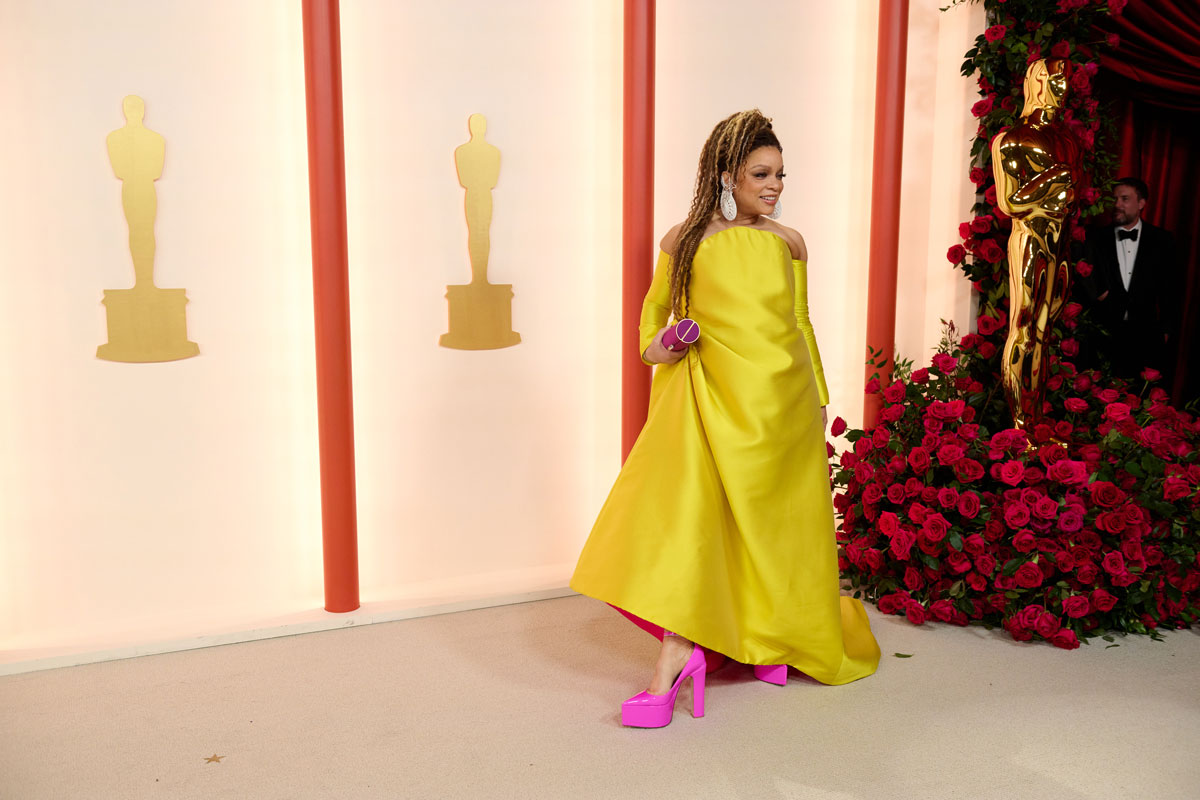 Danai Gurira was a vision in Jason Wu. This dress fit like a glove and highlighted her amazing arms. I'm going to take that women's strength training class at the gym, this clinches it.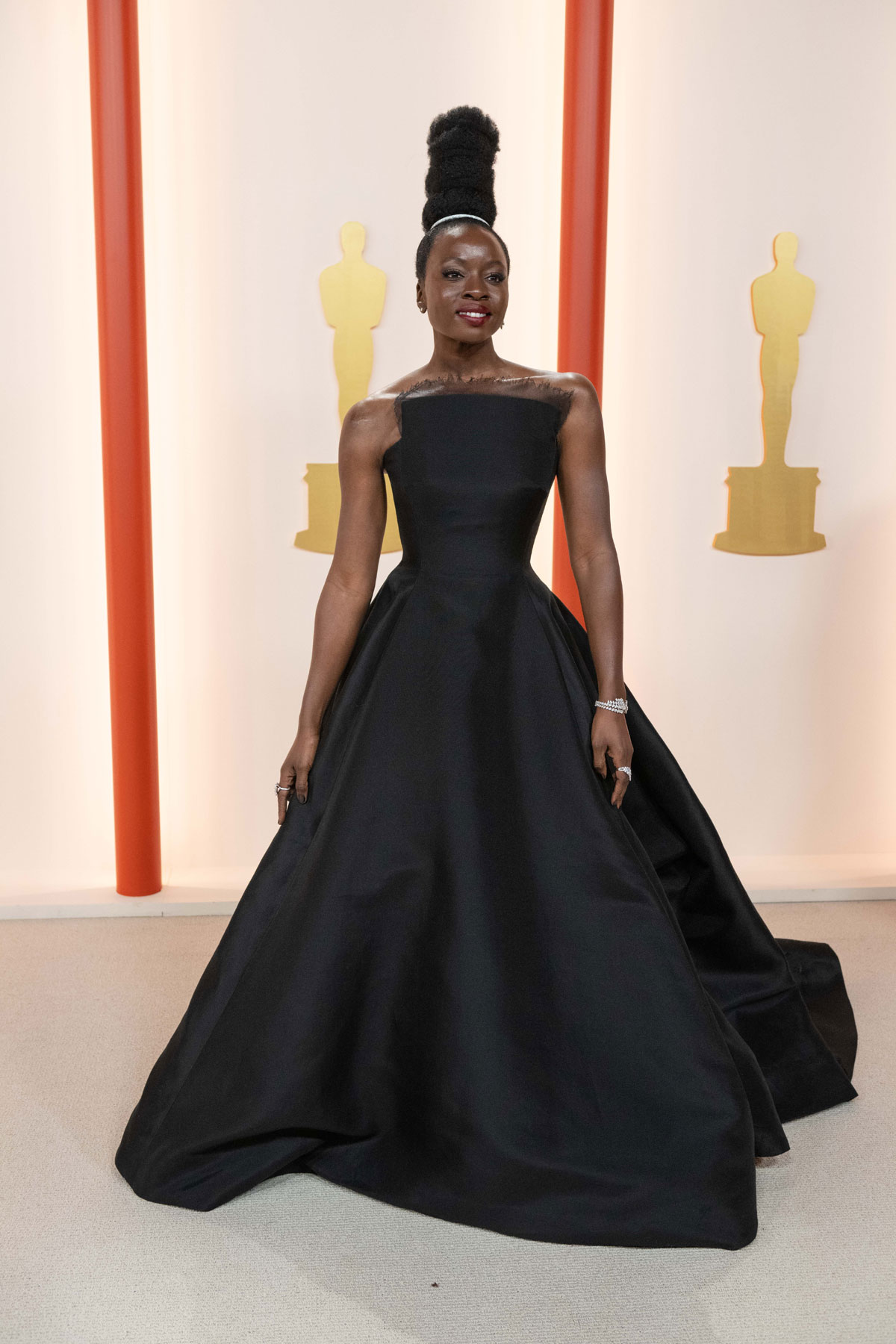 Bonus Jonathan Majors taking a selfie with servicemen.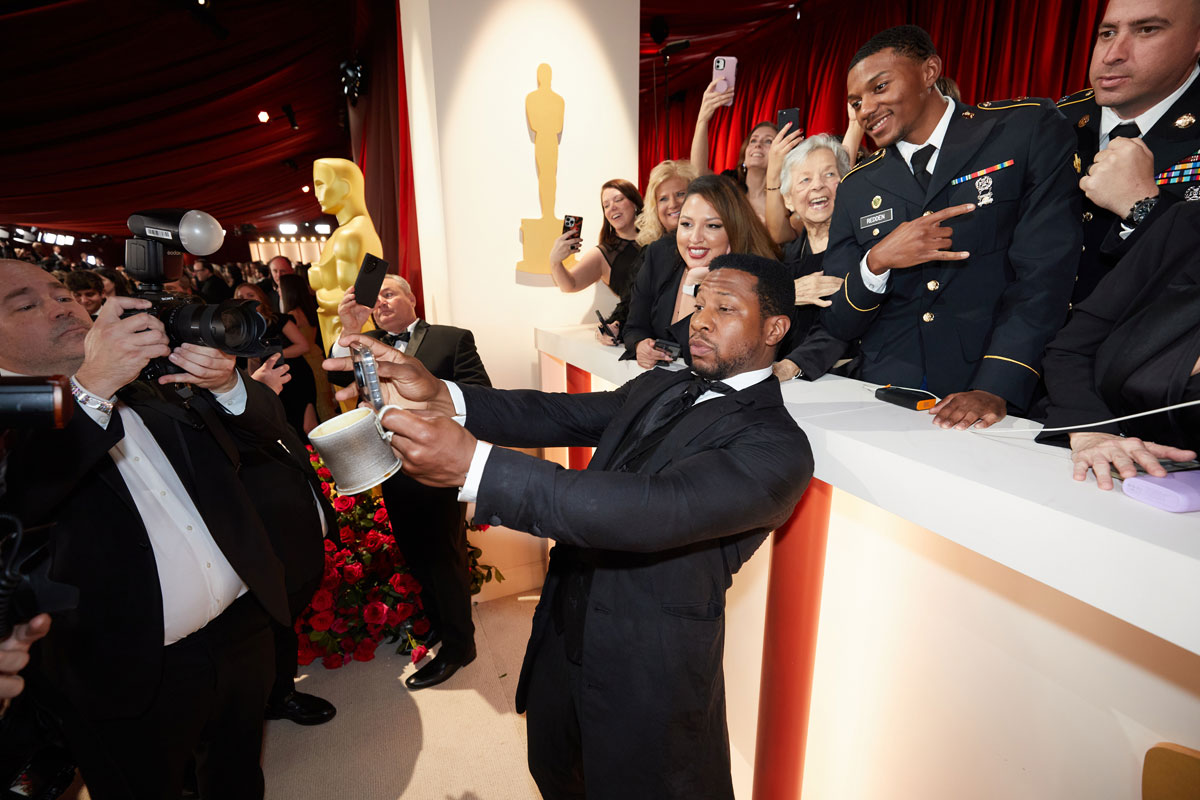 photos credit: SI/Avalon