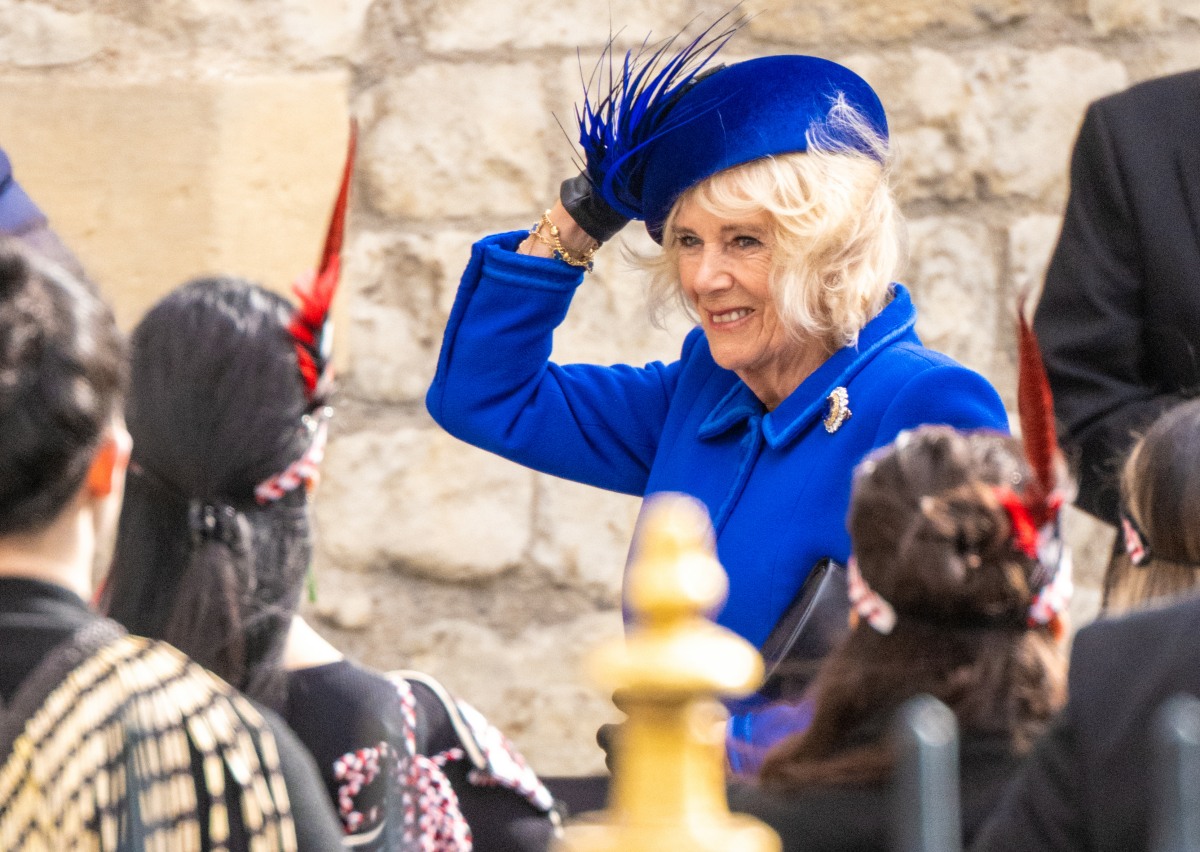 This year's Commonwealth Day in the UK didn't get much coverage internationally or locally, from what I can see. That's what happens when Commonwealth Day falls on the Monday after the Oscars. So, people are still looking at the photos mid-week and going "oh right, that happened on Monday." As we discussed, the Princess of Wales wore an awful Erdem suit, Sophie wore Meghan cosplay and Queen Camilla couldn't be bothered to secure her hat on a windy day.
It was just last night that I saw the videos of the Windsors' arrivals at Westminster Abbey. Despite the windy conditions, Maori performers had been stationed outside the Abbey to give a traditional greeting to the Windsors as they all arrived in separate cars. King Charles and Queen Camilla were the first to arrive, and look at this wide shot of their arrival:
#QueenCamilla blatantly disrespected her Maori subjects! #QueenElizabeth would never let some wind stop her from showing respect to the cultures of the diverse Commonwealth Realms. Camilla is unfit for queendom! pic.twitter.com/qCxRfgUj5q

— Princess of Wails (@KmartRoyal) March 14, 2023
So, I went looking for this wide angle on YouTube, but it looks like all of the British outlets chose a much tighter shot on King Charles for the arrival, all so they could avoid the angle of Camilla disrespectfully (and drunkenly?) staggering past the Maori performers. Like, it was windy, her hat was about to blow off, but you know what? That's no excuse. This is her first Commonwealth Day and Commonwealth service as queen! And she couldn't even be bothered to show a modicum of respect for the Maori performers. Guess what? They were also dealing with blustery conditions. Asinine. Camilla is so disrespectful. Of course, the rest of the Windsors only stopped for a moment to acknowledge the performers too.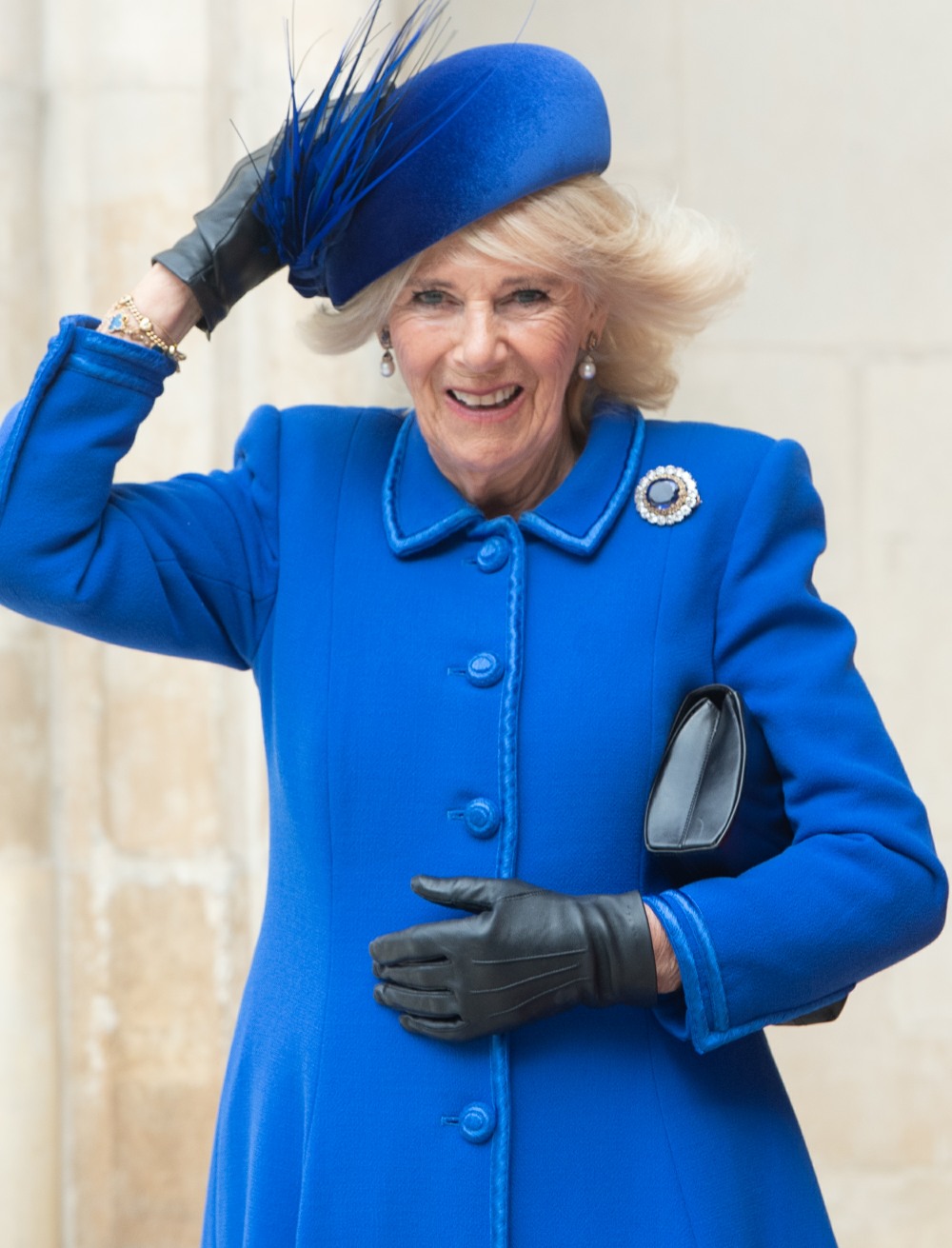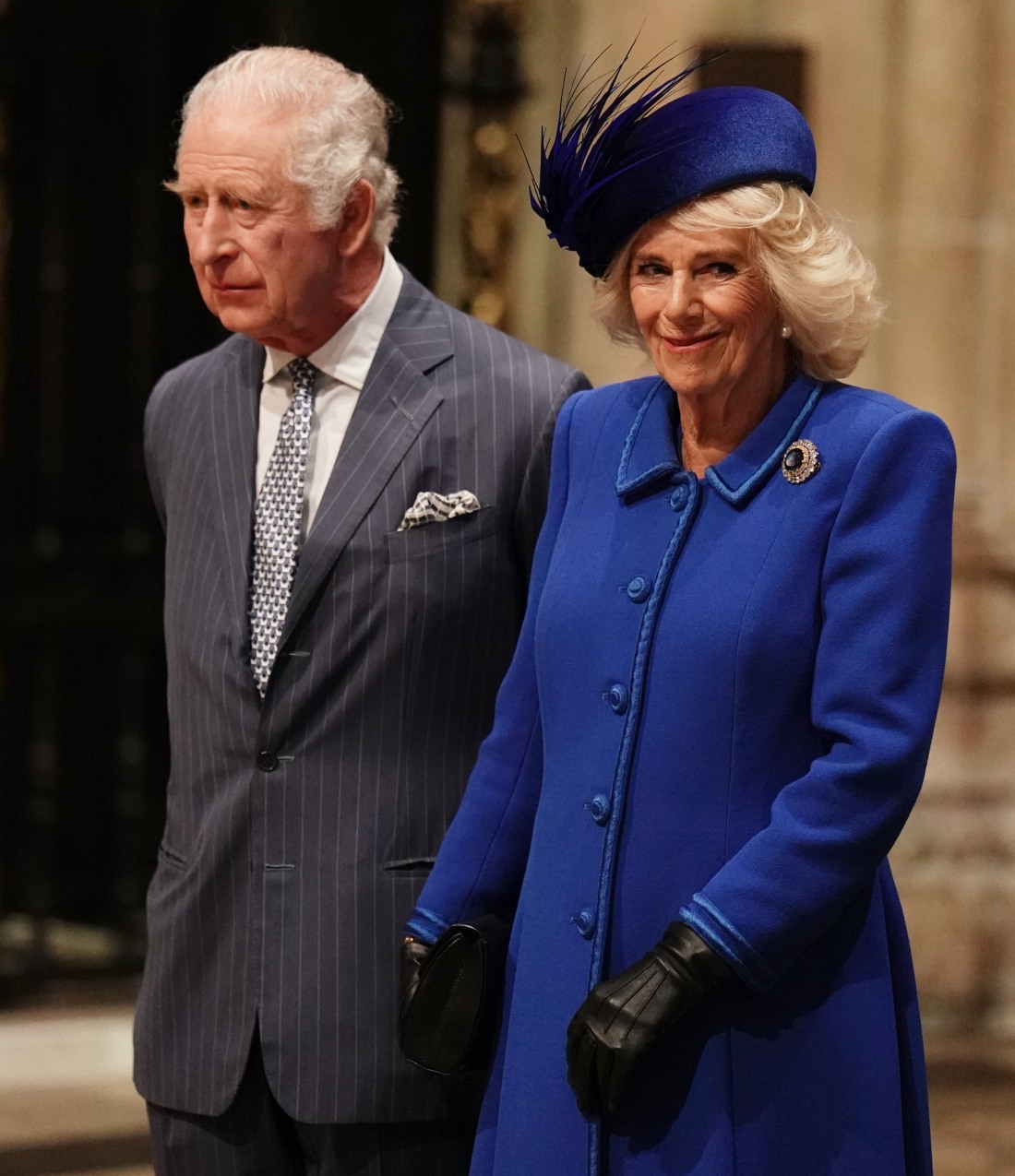 Photos courtesy of Avalon Red, Cover Images.