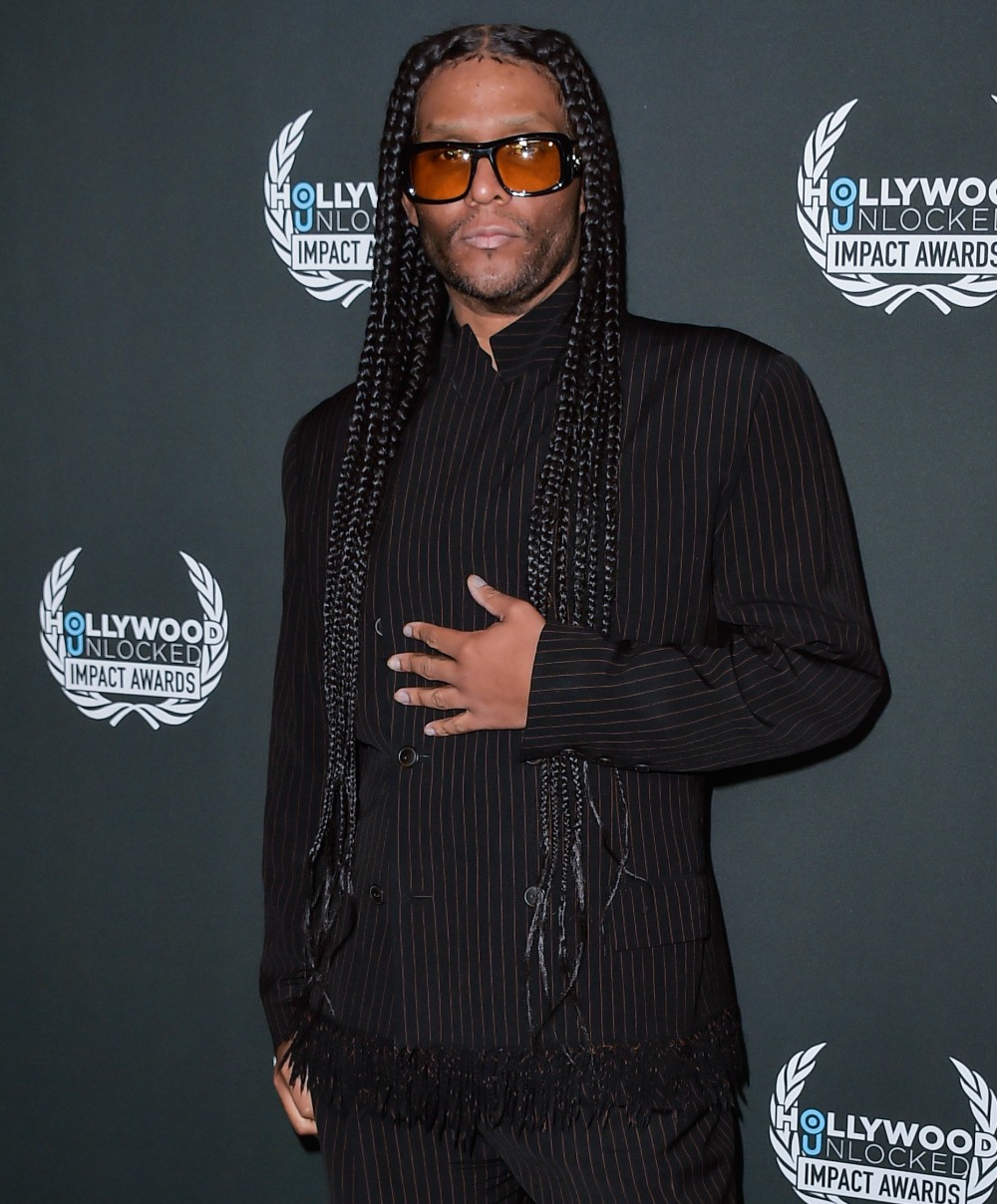 I have to apologize to Law Roach – after I read his interview with Vogue last week, I thought he announced his retirement from styling because he was burned out and "the well was dry." Now that I've read his retirement interview in The Cut, I completely understand what was going on and it's a wonder he managed to be an A-list celebrity stylist for so long, especially given the daily racist microaggressions, the disrespect, the personal politics and the outright racism within the fashion industry. Instead of burning the whole f–king industry down – which would be his right – he simply quit for his own mental health. I hope he finds an amazing job where he'll be treated with respect and love. Anyway, he explains his exact breaking point – dressing one particular client for the Vanity Fair Oscar party – and it's already turned into a huge blind item. You can read his full piece in The Cut here. Some highlights:
The lead up to the VF Oscar Party was his breaking point:

"You know, last week, for us, Oscars Week and building up to the Vanity Fair Oscar Party, is some of the most stressful times in the world. And I've always been a stylist that did multiple clients, so I'm trying to prepare for multiple clients that week. And I had a lot of pressure because of Meg [Thee Stallion] — it was her first time coming back and anybody seeing her since the trial. And so that was a lot of pressure, you know, because I wanted to make her feel secure and comfortable and make her feel and look as perfect as possible so that she can have the strength to do what she had to do.

So that morning I got a call from one of my clients, and it was her, her publicist, and somebody from a brand that I'm supposed to do project with, and I found myself on the phone with these three women, and I felt like I was defending myself because the one woman from the brand was like, "Oh, he's not communicating, and you're not gonna have a dress," and all these things. And it was just a lot of things that were not true.

And that's how we lose clients as stylists — somebody from a brand will say something to the publicist, then the publicist will say something to the client, and then, it's this thing. I thought I had a really strong relationship with this client, and I thought that she knew that my goal always is to protect my clients.

And at that moment I just didn't feel like I was being protected, because there's no one who can ever say that they've worked with me that I didn't pull my whole heart and soul into them or that I left them hanging and they didn't have a dress. It's never happened. No one can ever say that about me. And I was like, "Okay, yeah. Whatever, we'll do whatever. We'll work it out." And then I got off the phone, and I was like, I'm literally depleted from the day before. I'm an extreme empath, and I give everything to the point, after that night, I could barely finish a sentence. I had given so much.

That call was very early the very next day after [the Oscars]. And the client was one of the clients that I dressed that night. And it's just like, I got off the phone and I felt like I'm still fighting. I'm still fighting. I'm still defending myself. And one thing people who work with me also know is I don't like to be managed or feel like I'm being chastised. You know what I mean? That just doesn't work for me or my personality and especially when I feel like I'm giving so much. And I'm doing the job, I'm getting paid to do the job, and that's the real of it. But the care and the love that goes in me to do my job, I just feel like I should sometimes be a little bit more taken care of, if that makes sense.

Why he said he's tired of the lies and false narratives.

"I end up having a real connection with the client, and it very quickly becomes a thing where they trust me and understand me and we have this relationship. And that's not the way it goes, especially in Hollywood. You have the gatekeepers, right? You have the person that's in between you and the client, and all the scheduling, and you have to talk to this person to talk to this person. And I think what happens is a lot of times, they become intimidated by the relationships I'm able to have with the clients personally. And so what happens is it becomes a thing like I just don't hear from the client anymore. Or I'm booked for jobs and then, all of a sudden, I'm released.

And then I'll bump into the talent at a party or an event or whatever, and I'm always like, "Hey, what happened? I haven't heard from you." And they're like, "Oh, yeah. Yeah, you know, I know my team reached out a few times, but you were busy. Our schedules didn't match up." Or, you know, "The whoever said that you were way too expensive," and it's always that.

It's always the narrative of, "Oh, he's never gonna treat you the way he treats Zendaya. You're gonna get what she doesn't want." And that's not true, because none of my clients ever look the same. Like, I don't use edits. I don't walk around with suitcases of edits that Zendaya didn't want and offer 'em to other people. It's always those narratives, and I've lost a bunch of clients that I really care for and really wanted to work with because of the gatekeepers.
He also addressed whether he was the one who told Priyanka Chopra that she wasn't "sample size," and he said that wasn't the conversation and that he works with clients of all sizes (which is true). But the specific conversation has led people to believe that maybe Priyanka was the one on the call the day after the Oscars, the breaking-point call where he decided he was done. For the VF party, he styled Kerry Washington, Hunter Schafer, Hailee Steinfeld, Megan Thee Stallion and Eve Jobs. Law says he dressed a sixth woman in Galliano, but her dress ripped before she got to the party. So… who was the woman on the call? It doesn't sound like it was Megan. I honestly don't think Hunter is famous enough to pull that? Neither is Eve Jobs. It doesn't sound like Kerry. People think it was Priyanka, just because… Law didn't name her as one of his final clients, and he didn't post her photos on his social (and Priyanka attended the VF party). I will hate it if Priyanka caused him to retire.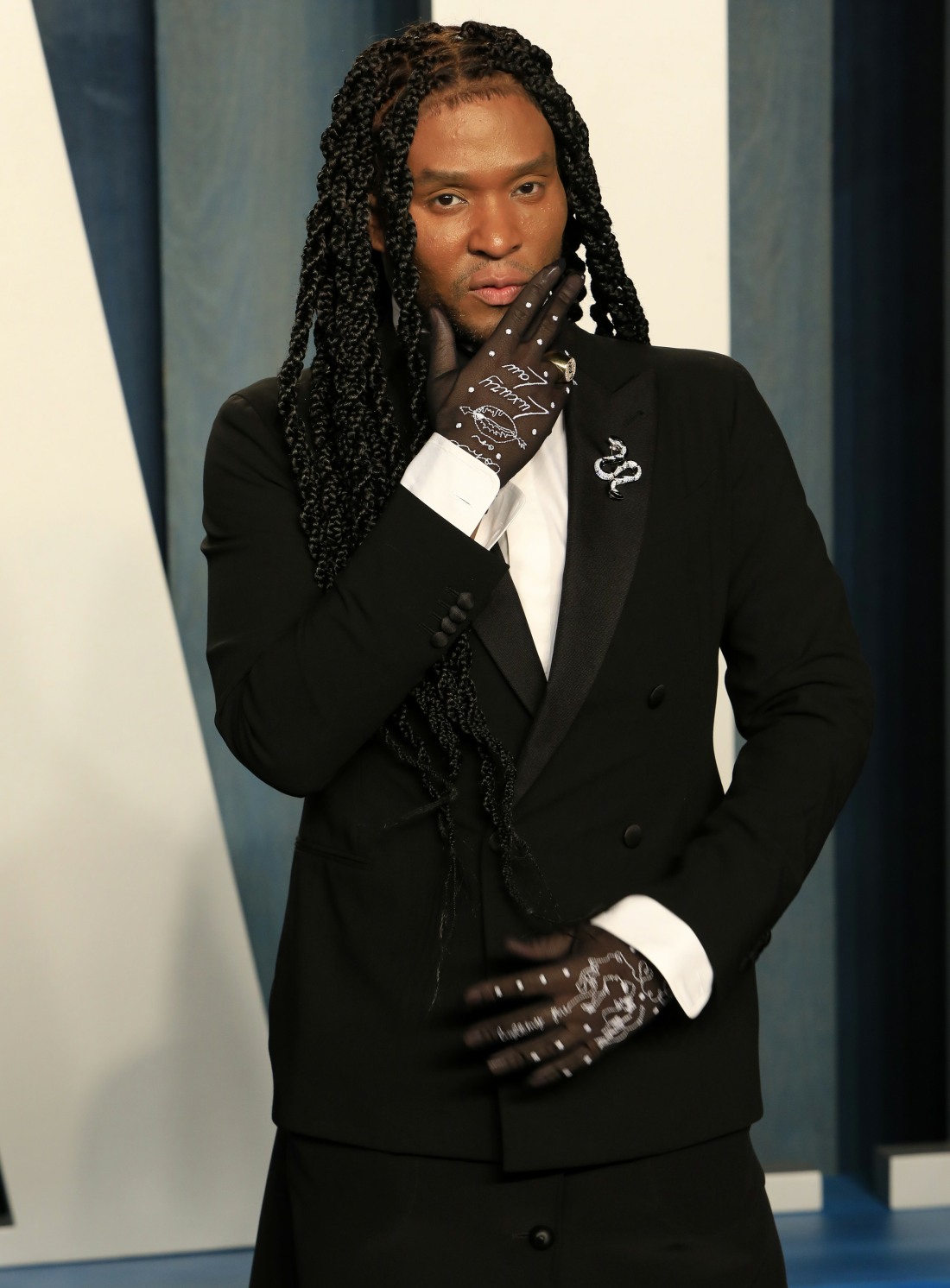 Photos courtesy of Avalon Red, Cover Images.