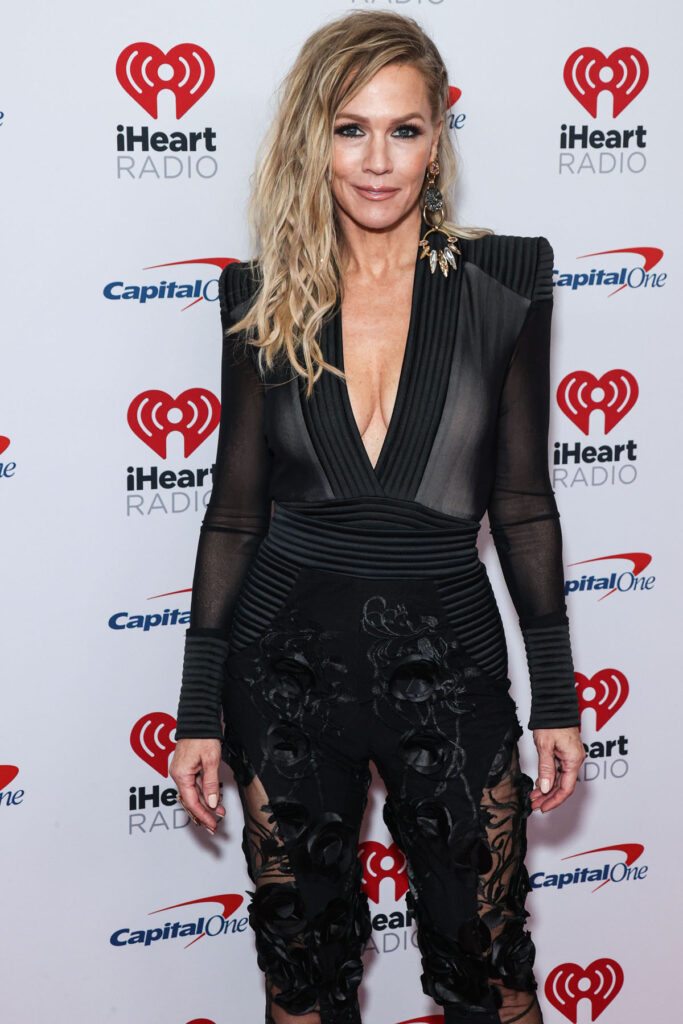 Last year, Jennie Garth announced she had been diagnosed with early onset osteoarthritis. After she came to terms with the diagnosis, she positioned herself as a spokesperson for the condition. Jennie admits she was pretty freaked out by the idea of a future with arthritis, especially since her parents struggled with arthritis pain. But since she took such proactive steps to deal with hers, she's found it's not as bad as she feared. Working with her doctor and a trainer, she stays quite active. And she hopes her example inspires others in her shoes.
In the five years since she was diagnosed with arthritis, Jennie Garth has found a way to work with her joint pain so she can stay active.

"Going to a doctor or a specialist and getting that diagnosis is key, because from that knowledge, we can do our work," Garth, 50, tells PEOPLE. Once she was diagnosed, she says "it spurred me into being more physically active and working with a trainer."

Her exercise routine consists of weight training up to three times a week, to "keep my muscles and my bones adhered and working well together."

She's also taken up golf, a new sport and hobby for her, though she says her wrist can occasionally cause problems.

"There's some wrist stuff that I feel that annoys me when I feel it because I'm like, 'Oh no, this is going to mess with my golf swing.' "

"Because I have little feelings in my hands, my wrists, my knuckles, those areas, so opening jars [is difficult]. I just hand it to somebody else now and don't even worry about it. 'Can you open this for me? Great. Thanks.'"

"You think of arthritis as an older people's situation and I wanted no part of that, that really scared me," Garth says. "But for me it was more of a catalyst for improving my health and my general wellbeing."

"I'm moving into it with grace and dignity and a sense of pride of all the years of experience and knowledge and things I've gained from this lifetime," she says. "There's many facets of aging and how it affects you physically, how it affects you mentally is a huge component. And you really just have to come to terms with — this is life."

"We're all going to age, we can talk about it with one another, we can help each other, which is what I'm trying to spread information to people about osteoarthritis and what they can do for relief."

She says that she hopes to be able to inspire people to take care of themselves when it comes to their own joint pain.

"Sometimes when we get a diagnosis with something that's discouraging or worrisome, our tendency is to hole up and not leave the house or to not do things anymore because, 'Oh, I have this ailment, this issue.' But for me, and what I hope for other people, is that it's a catalyst for you to push forward and take better care of yourself."
Jennie also talks about using Voltaren arthritis pain gel when her arthritis flares up. She's probably getting paid by Voltaren but since we are talking about arthritis and how to manage it, I thought I should give you the full discussion. What Jennie said about opening jars made me laugh because while I don't have arthritis, opening my own jars used to be such a point of pride or me. Now I'll hand them to anyone nearby, I've nothing to prove.
I agree with Jennie's comment about we are all going to get older so why not share what's going on. I am fortunate enough to have found a trainer I can work with like Jennie. She's amazing about making the workouts relevant to my age and period of life. It's important. I didn't go back to the gym to walk a runway, I went back to enjoy my latter years. So I want my balance and scar tissue focused on. And like Jennie, I find talking about it makes it less scary. Especially because there is so much information out there and if you bring something up, you have so many more opportunities to learn and share.
Photo credit: Xavier Collin/Image Press Agency/Avalon and Getty Images