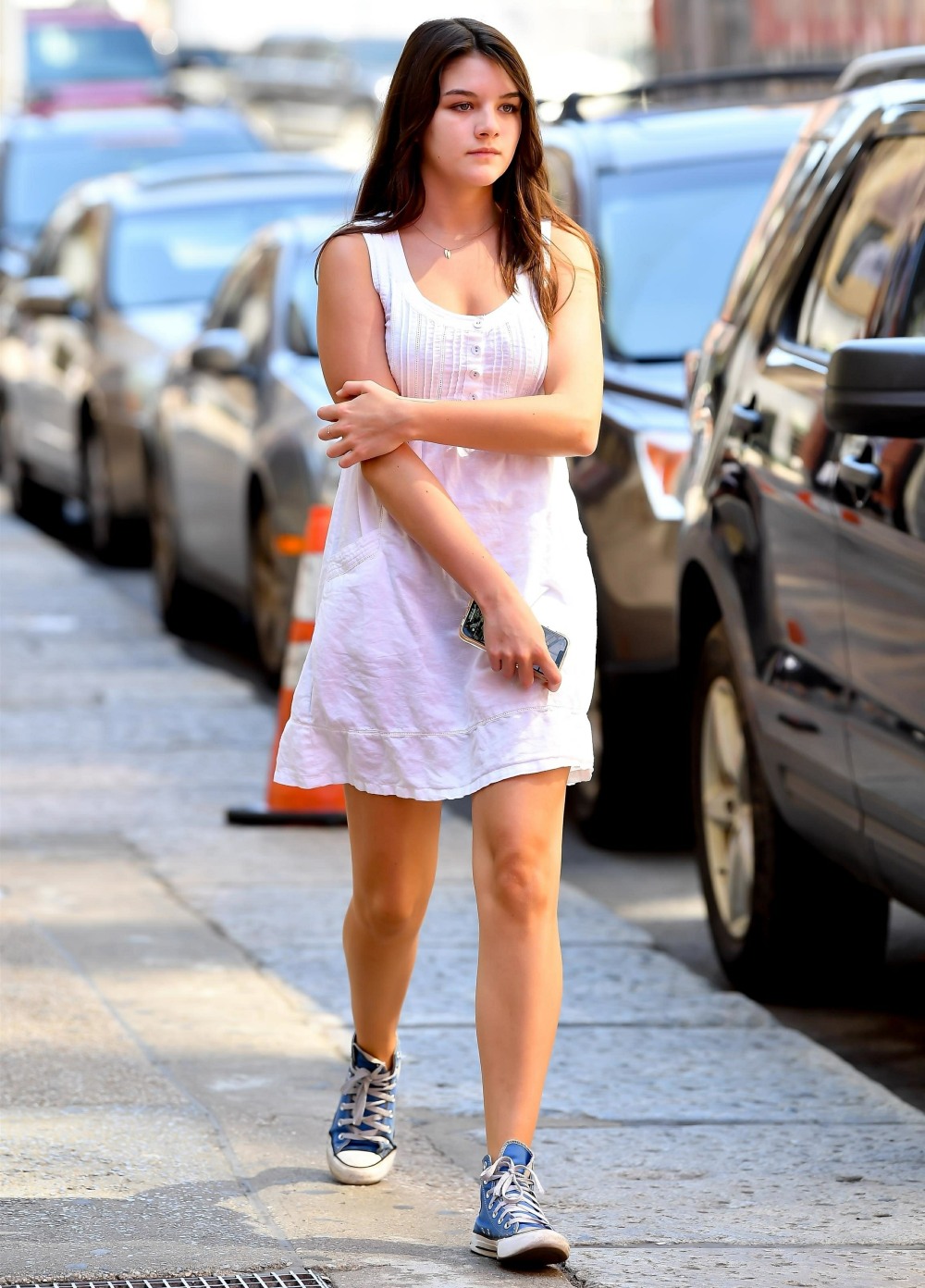 Reportedly, Tom Cruise has not seen or spoken to his daughter Suri Cruise in many years, basically since Tom and Katie Holmes's divorce was finalized back in 2013. It was a complicated operation for Holmes to get out of that marriage – her father is a lawyer and he was advising her, plus he helped her get the best lawyers to fight for custody of Suri and get a good settlement. Since the divorce, Katie has lived in New York with Suri, and Suri is very much a Manhattan kid. She goes to good schools, she has friends and a whole big life in the city. She's now 16 years old and planning out her higher education. Apparently, Tom is not part of the decision-making process whatsoever.
Katie Holmes' 16-year-old daughter Suri has already started applying to colleges with the help of her mother – but the teen's famous father Tom Cruise won't have a hand in helping her, because the actor 'has no relationship' with his child.

A source close to Katie, 44, tells DailyMail.com exclusively that Suri, who turns 17 next month, 'has sent some applications out' and is 'leaning towards' studying fashion at Fordham University in New York City – a choice that would make her style-savvy mother Katie very pleased.

'Suri is applying to schools all over the place. [Katie] really does want her to stay in New York so they can be close to each other,' the insider shared. 'Katie takes great pride in her but is also extremely overprotective.'

While Katie is taking an active role in helping her daughter with college applications, the teen's father, Mission Impossible star Tom, 60, will not play a role in the process – having been estranged from his daughter since 2013, one year after he and Katie divorced. At the time of their split, it was reported that Katie had chosen to end the couple's marriage over fears about raising her daughter as a Scientologist – a religion that Tom is incredibly dedicated to.

'Suri does not know her father anymore and she has not spent time with him in a decade,' the insider shared. 'She does not go to see his movies and he has no part in her life.'

However, the source notes that – while Tom won't have a hand in helping Suri choose where she goes to school – he will pay her college tuition costs, per his ultra-secret divorce agreement with his actress ex. According to their divorce documents, Tom agreed to pay Katie $400,000 a month until Suri turned 18 years old, the insider shared. The documents also state that Tom agreed to pay all of Suri's expenses, including 'medical, dental, insurance, education, college and other extracurricular costs.'

'Tom has always maintained his responsibilities when it comes to financial obligations to Katie and Suri,' the source told DailyMail.com. However, the Mission Impossible actor has not maintained a presence in Suri's life.
I mean, how many years will we have to pretend to be outraged about this? Suri is obviously a healthy, normal kid being raised by a single mother and she doesn't have a relationship with her father. There are tons of kids being raised by single parents who have next to no relationship with the other parent. It would be different, I guess, if Tom Cruise was pretending to be father-of-the-year, or if his brand was built on being a family man. But it is what it is – I'm glad Suri has her own goals and dreams and they don't seem to involve her dad.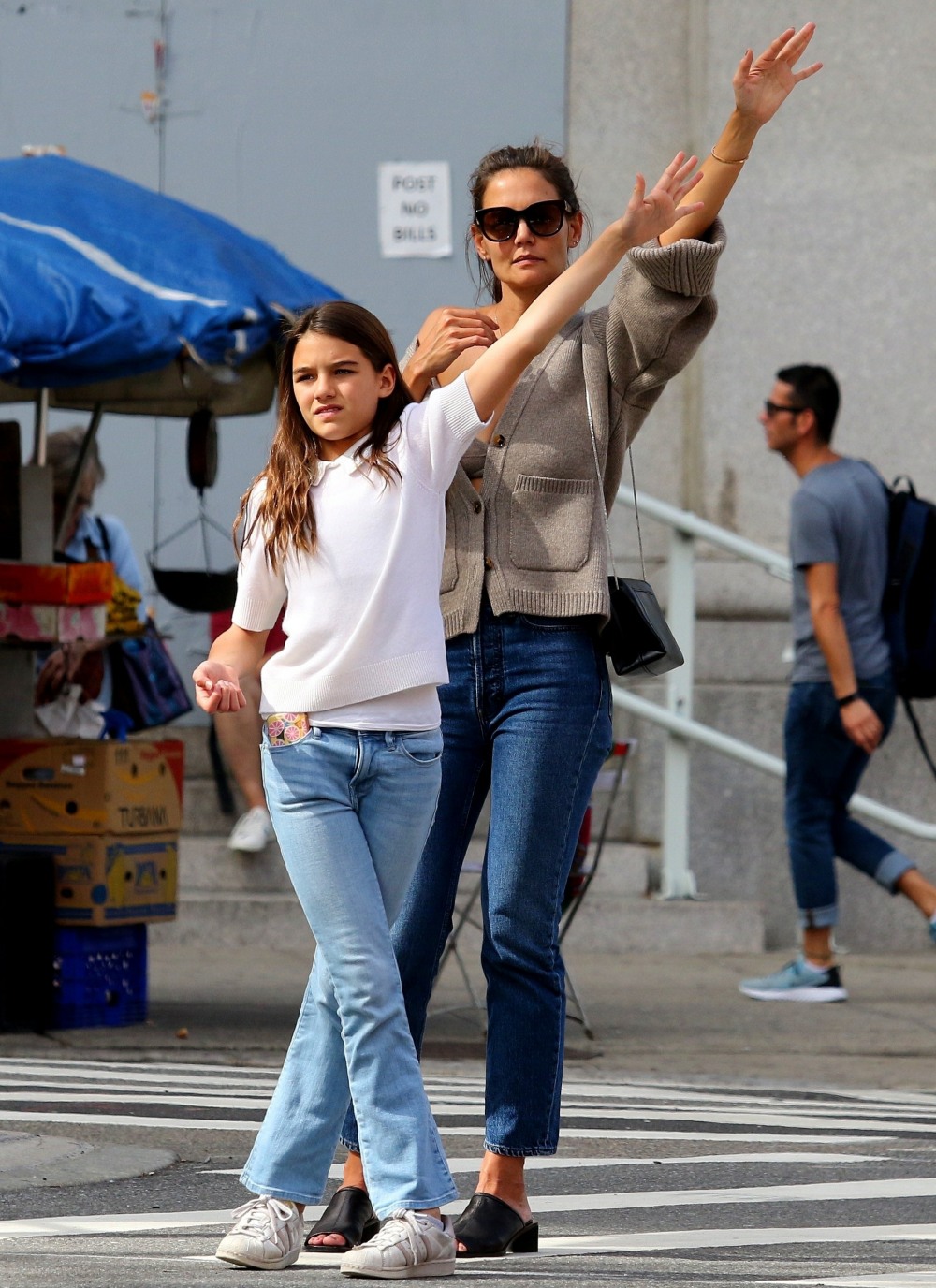 Photos courtesy of Backgrid.