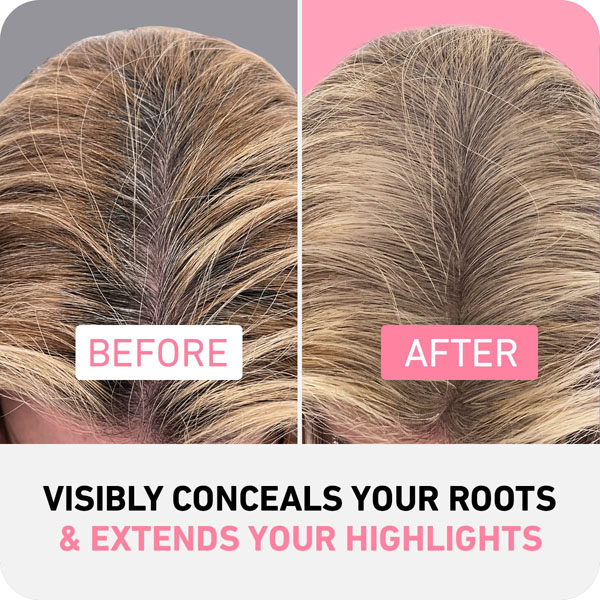 From CB: I got the Boldify hair powder that Hecate recommended. It matches my color and works well to disguise my gray roots and to fill in spots where my hair is thinning. I also really like the Shark stick vacuum that we talked about last week. It works great, it's easy to switch out the attachments and I wish I ordered that sooner. Here are some more things Hecate and I are looking at on Amazon.
Crocs are on sale for up to 41% off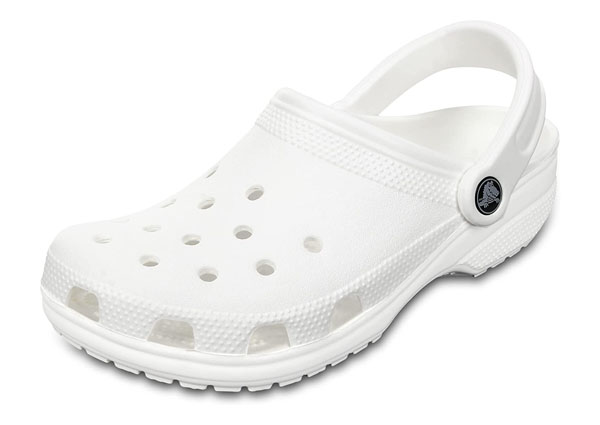 From CB: I don't own a pair of classic Crocs, but after hearing how comfortable they are and seeing Questlove wear them on the Oscars red carpet I was convinced. I ordered a pair of black Crocs for 37% off at just $31. The white Crocs are 41% off at under $30. These shoes have a whopping 421,000 ratings, 4.8 stars and the same score on ReviewMeta. Owners say they're ugly but comfortable and that they wear them all the time. "I bought these to wear on a vacation to Cabo. I had brought other sandals, but wore these 90% of the time. I wore them to the pool, walking long distances, and as slippers. They are super comfortable and for me, that is a major plus since I have had a few surgeries on my feet." "I always said I would never purchase Crocs because they are hideous. Now I'm writing this review in my first pair that I've been wearing everyday for 3 weeks. Never say never. The first day I wasn't impressed. I swear they molded to my foot though. I work in a fast paced job and I'm on my feet the whole time. These have replaced my Brooks Ghost 14."
A non-drying balancing toner for clearer, brighter skin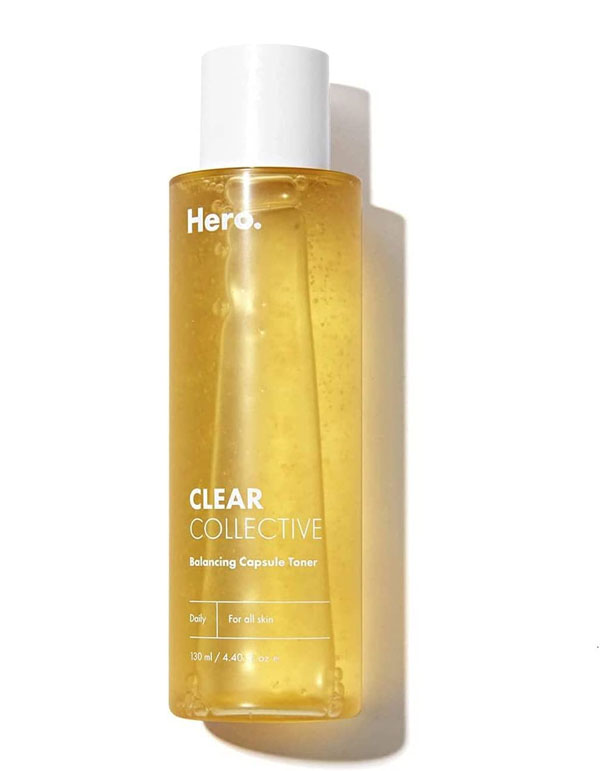 From CB: Clear Collective by trusted brand Hero has the consistency of a serum with the clearing properties of a toner. It has over 2,100 ratings, 4.5 stars and a B on Fakespot. You get 4.4 ounces for $13. Reviewers like that it's non-drying and say that it reduces acne and makes their skin look glowy. It's also said to be great for combination skin. "I use this product after washing my face along with the face cream they make & my face has been clearer than it's been in a while & glowing." "I have really bad acne and this has been a lifesaver. Best toner on the market by far! Adding this to my skin care routine has totally changed the game."
A set of refrigerator organizer bins to keep everything in its place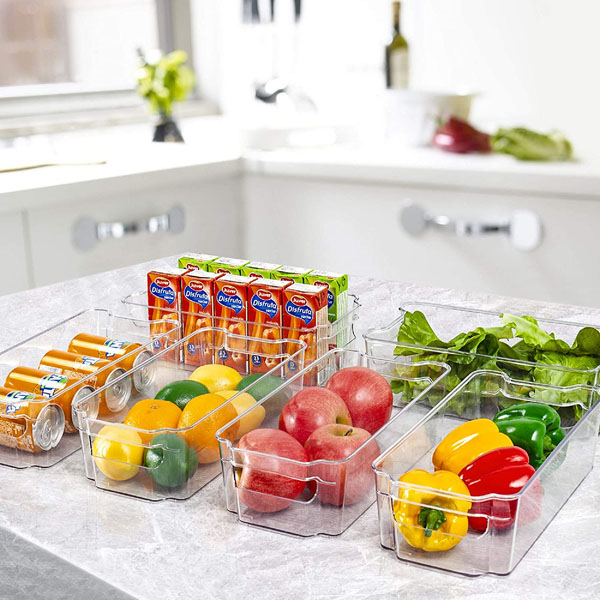 From CB: My refrigerator is getting messy and part of that is the fact that I have different-sized organizer bins. This listing offers sets of 4-14 organizer bins from $14 to to $37. You can get eight bins for just $19 after the $2 coupon. Make sure to measure out the size you need. These have over 25,000 ratings, 4.7 stars and the same score on ReviewMeta. Reviewers say they're sturdy, easy to clean and make their fridge look much neater. People use them for general organization too. "These have been super helpful for me. I have a very hard time reaching anything on the top shelf in my refrigerator. It makes it so convenient, since I can arrange them so I can reach them easily." "I use six of them in my fridge, and they help separate thawing meat, processed/prepared meat… fruits, cheeses, and vegetables. I also used two in my pantry for onions and potatoes."
A pretty, foldable yoga mat that stays flat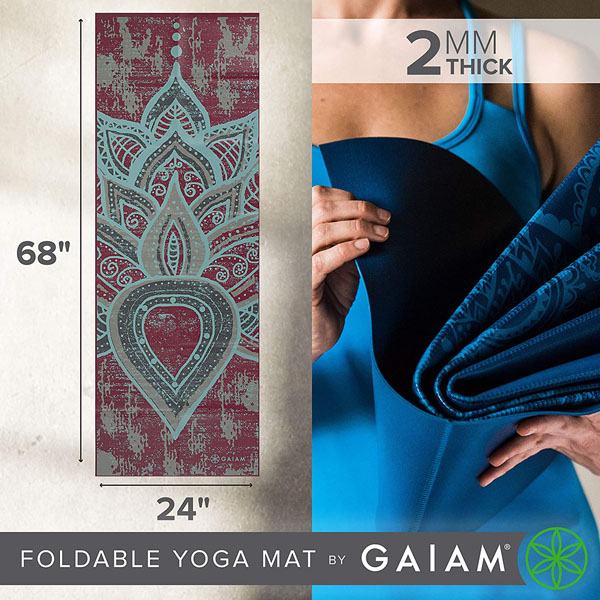 From Hecate: A woman in my Essentrics class had one of these and I noticed how pretty it was. I'm oddly bugged by yoga mats curling. So when I'm supposed to be zen-ing out, I'm really thinking about what positions I can hit to weight each corner flat. This mat by well known brand Gaiam folds to avoid curling ends. It also has a sticky, non-slip texture that keeps it on the floor. It comes in five different designs, priced $22-$25. It has almost 4,000 reviews with 4.4 stars and an A on Fakespot. Many customers talked about how easy it was to pack, "I'm a flight attendant and was looking to find a mat to take on layovers and this folds up so easily in my suitcase and is much better than being on the nasty hotel floor with just a towel." To keep it foldable, it's thin, so people suggest using it with your gym's mat, "I take it to the gym and throw it over the gym's mats. Since I have knee issues, the folds in this mat help by acting as a cushion to support my knees." I'm a yoga novice so this is perfect for me.
A colorful ceramic butter dish with a convenient knife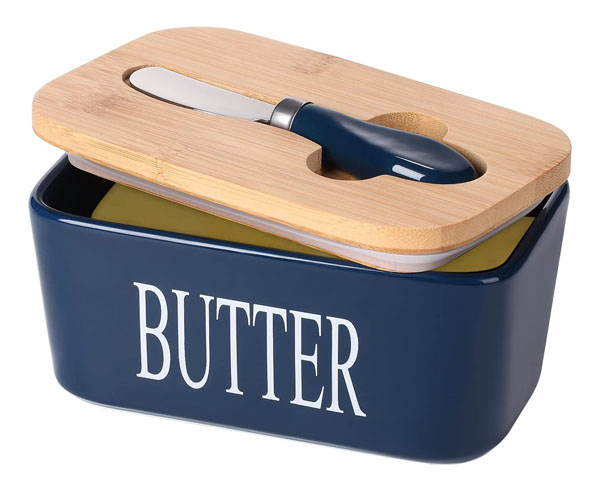 From Hecate: I keep my butter in the fridge but the kids have asked that I keep some butter at room temperature. I've been hesitant because butter always gets, let's say unpleasant, on the counter. But this cute dish might be the answer. The top has a silicone seal, which keeps the butter fresher. And because it's not see-through, when the butter does get super soft, at least I won't have to look at it on the counter. I love the knife fitting right on top. It costs $15-$18 depending on which of the six different colors you choose. And it is both dishwasher and microwave safe. Over 2,000 people gave this 4.8 stars and a B on Fakespot. Customers love how tidy it is, "Perfect design- and i love the little knife that comes with it. Easy to clean/keep clean and matches my kitchen decor perfectly!" And it's as sturdy as it looks, "I love this cute little butter dish. Nice and sturdy."
A cute flattering dress for when the sun finally comes back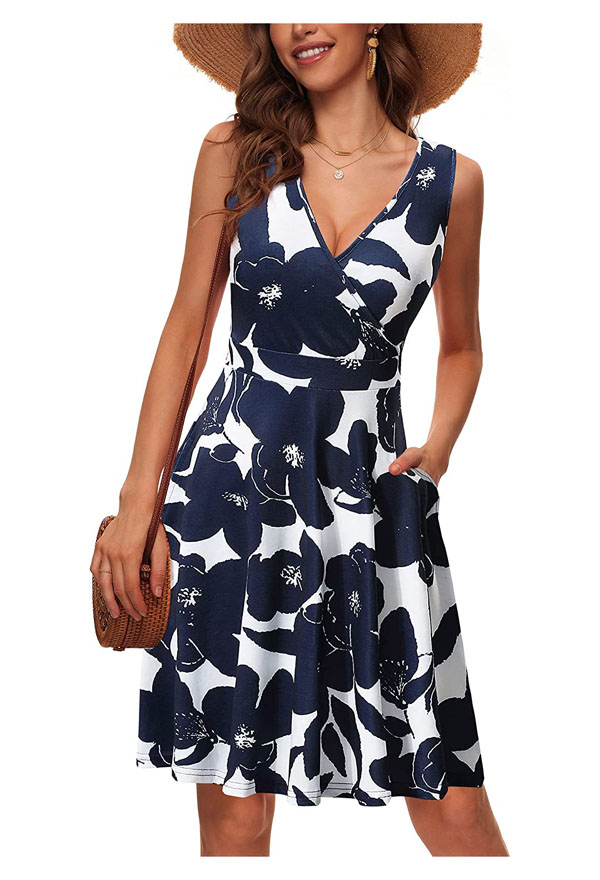 From Hecate: This is a sweet, simple silhouette that would be perfect for the spring and summer. And it comes in a bunch of really cute prints and colors. I was thinking of this with some flats and a floppy hat but with light shawl and strappy sandals, you could probably get away with a dressier affair. It comes sized small to XXL and only costs $30. And it has pockets! Over 6,300 customers gave this kicky number 4.3 stars that ReviewMeta confirmed. There are a lot of customer photos that show how cute it is on. People love the look, "The cut is fit and flare without looking too baby-ish, faux wrap top, stretchy thick jersey material. This dress is so flattering!" And, not just how it looks, but how it made them feel, "It is flowy-comfy and so easy to wear. I could not believe how great it fit and how great I felt wearing it."
Weighted anxiety pets to help comfort your loved ones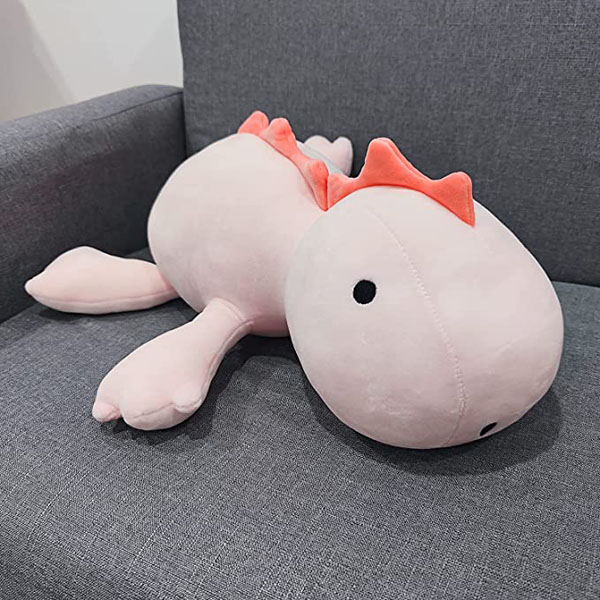 From Hecate: I am a huge advocate of weighted blankets for anxiety, sleep – whatever you use it for. But they can be a bit cumbersome and certainly hard for travel. So I was intrigued when I saw these companion pets that your little ones can keep with them at all times. That would do wonders for the foreign hotel room or a new classroom. Don't get me wrong, I'm not above grabbing one of these for myself. I'll take what I can get these days. You can choose between pink or green dinos, in 16" at 1.6 lbs or 24" at 3.5 lbs. Normally they are $25 or $35 but they're on sale for $20 or $30. The weight is from beads so it will be fun to squish when it's hugged. It's moldable so it won't wake anyone who rolls over on it. ReviewMeta rated these 4.3 stars. People say it works great for stress, "I gifted this weighted plush to my girlfriend, and i have to say. She absolutely loves the product. It is so soft and cozy to cuddle with." It made a teenager the envy of her class, "All of her friends asked where she got it because they also loved it so much!! It's not too heavy for a toddler to carry either." A few people mentioned the price, but quality weighted products are expensive so this is pretty reasonable considering it works.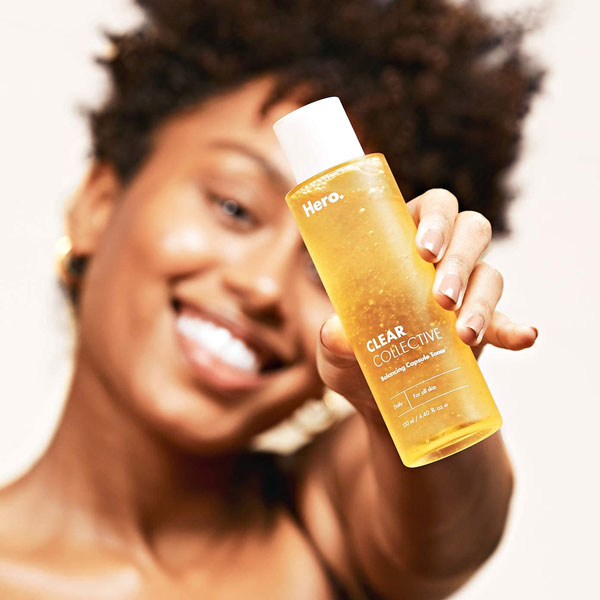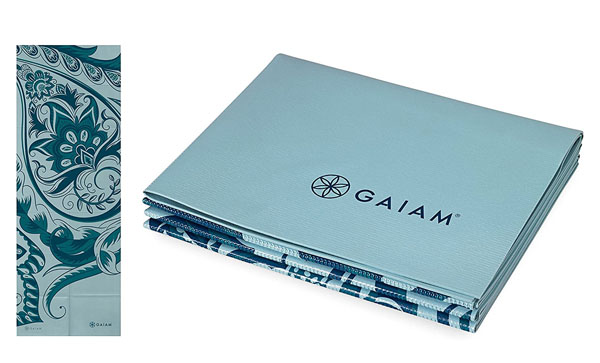 Thanks for reading and commenting on our affiliate post! If you make any purchases through these links we get a small percentage and appreciate it.