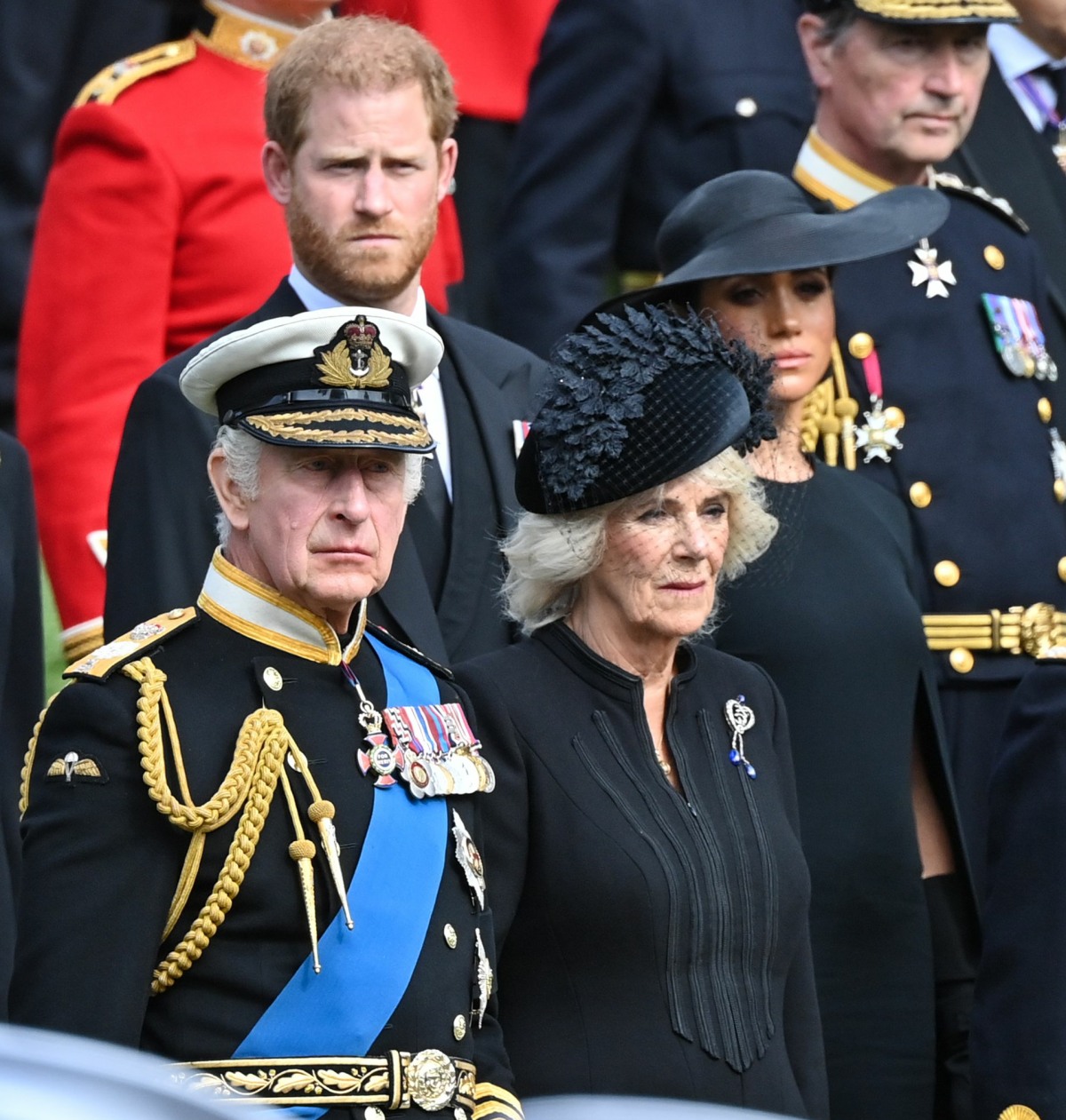 As we've discussed, the Duke and Duchess of Sussex have gone radio-silent over their attendance at King Charles's coronation. Their silence is making so many people nervous. Buckingham Palace can't keep their story straight, and the palace continues to leak all kinds of sh-t about how they have contingency plans for this and that involving Harry and Meghan. The British media is getting nervous too – they're worried they overplayed their hand, threatening vile treatment on the Sussexes if they came to the Chubbly. What we're seeing this week is the palace and the media working in concert to reel in expectations and soften the language. Speaking of, Ephraim Hardcastle at the Daily Mail led his column with this:
Buckingham Palace remains optimistic that the Duke of Sussex will attend his father's Coronation, with Harry hoping he will not have to pay homage to Queen Consort Camilla. He has made no secret of his antipathy towards his stepmother, telling 60 Minutes: 'She was the villain, she was a third person in the marriage. The need for her to rehabilitate her image… that made her dangerous.' He has been struggling with the prospect of watching the woman who 'replaced' his mother wearing the crown that should have been Diana's, and being anointed just a few yards from where her coffin had rested at Westminster Abbey. A royal source whispers only William will now pay homage to his dad with Harry remaining in his seat, adding: 'Harry will not have to pass the Queen Consort and bow as he does so.' Problematis solvendis?
This is how desperate they are to get Harry to come – the palace is publicly emphasizing that Harry will not have to bow or show courtesy or respect to his stepmother. The same stepmother who is hellbent on reminding everyone that the coronation is HER victory lap, that it's HER coronation too. Speaking of, the Daily Beast's Royalist column had a fascinating piece called "Why does King Charles and Camilla's coronation already feel like a bust?" Oh no, y'all.
Seniors are supposed to be the most loyal supporters of the monarchy. So it should have spent a shiver of alarm down the spine of Palace spinners when a new poll this week found that the over-55s had the least interest of all Britons in attending street parties or other community events to celebrate the coronation of King Charles and Queen Camilla. The poll by Redfield and Wilton Strategies found that those who said they were least likely to attend community parties were older voters, aged 55 – 64 and 65+.

Maybe they were just afraid of catching COVID or a cold? Well no—astonishingly, those same demographics were the most likely to have hosted or attended such parties to mark Queen Elizabeth's Platinum Jubilee last summer, according to a report in the Daily Mail which commissioned the research. The only possible conclusion is that they just aren't that into Charles and Camilla.

Of course, a poll is just a poll, but it has added to the gnawing sense that the coronation is failing to capture the imagination of the nation.

While British newspapers keep faithfully churning out stories about details such as the vegan oil that will be used to consecrate the king and queen, many small business owners and parents with school age children are deeply irritated that due to an extra coronation public holiday, there will only be four working days in the 10 days between Saturday 29 April and Monday 8 May. One central London art gallery owner told The Daily Beast that they, along with many others, wouldn't be opening for the intervening days, saying: "It will be dead. Everyone will be out of town. After all the disruption of the last three years, we really didn't need another Christmas—in May."

But Charles and Camilla seem to have a bigger problem; straightforward, old-fashioned unpopularity. Although Charles got a bit of a bounce when he became king, he is still desperately unpopular compared to his mother.
They always say that there are more monarchists among the senior population, and that younger people are more likely to be republicans, but look at that – seniors don't give a sh-t about Charles and Camilla either. The Daily Beast actually points out that Charles and Camilla seem to be the most unpopular monarchs in something like 200 years. LMAO. In addition to the desperate polling, the Royalist points out that the palace is still struggling to bring in celebrities to perform for the Chubbly concert because "King Charles and Queen Camilla is a tricky sell. They aren't exactly the wokest names to be aligned with" and no one knows who will actually perform at the concert even now.
No wonder why the palace continues to be frantically pivoting to the Sussexes' attendance – Charles is desperate for Harry and Meghan's star power at his coronation, to the point where he's openly negotiating Harry's disrespect to Camilla through the media.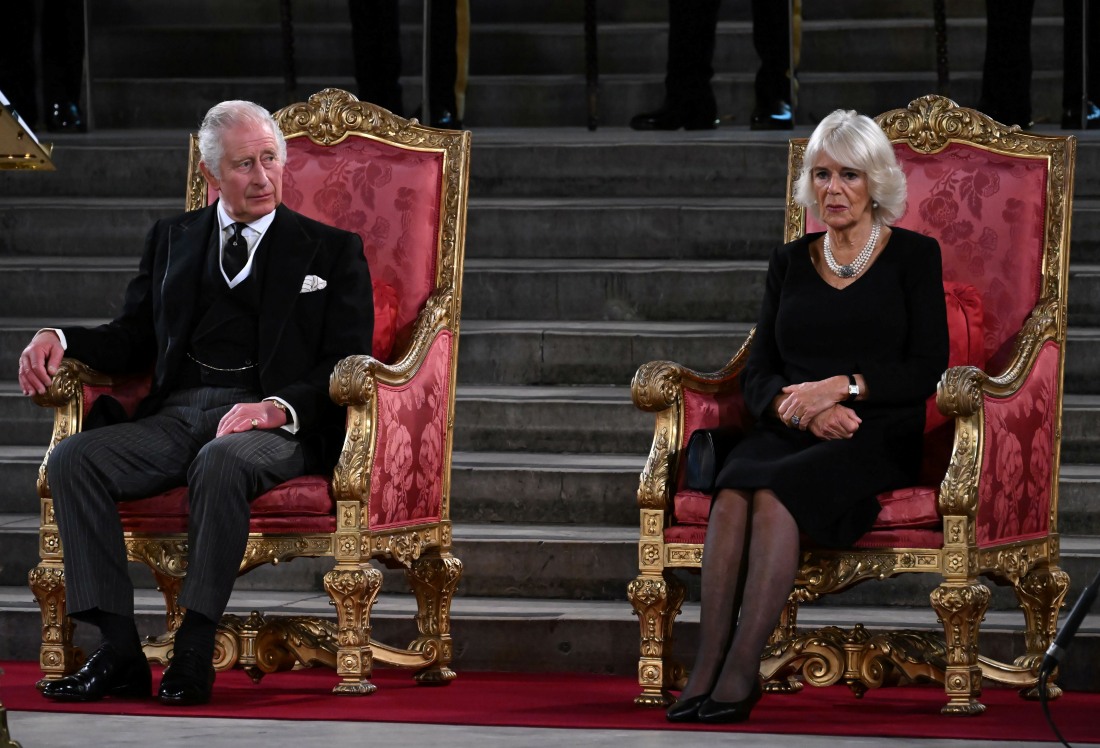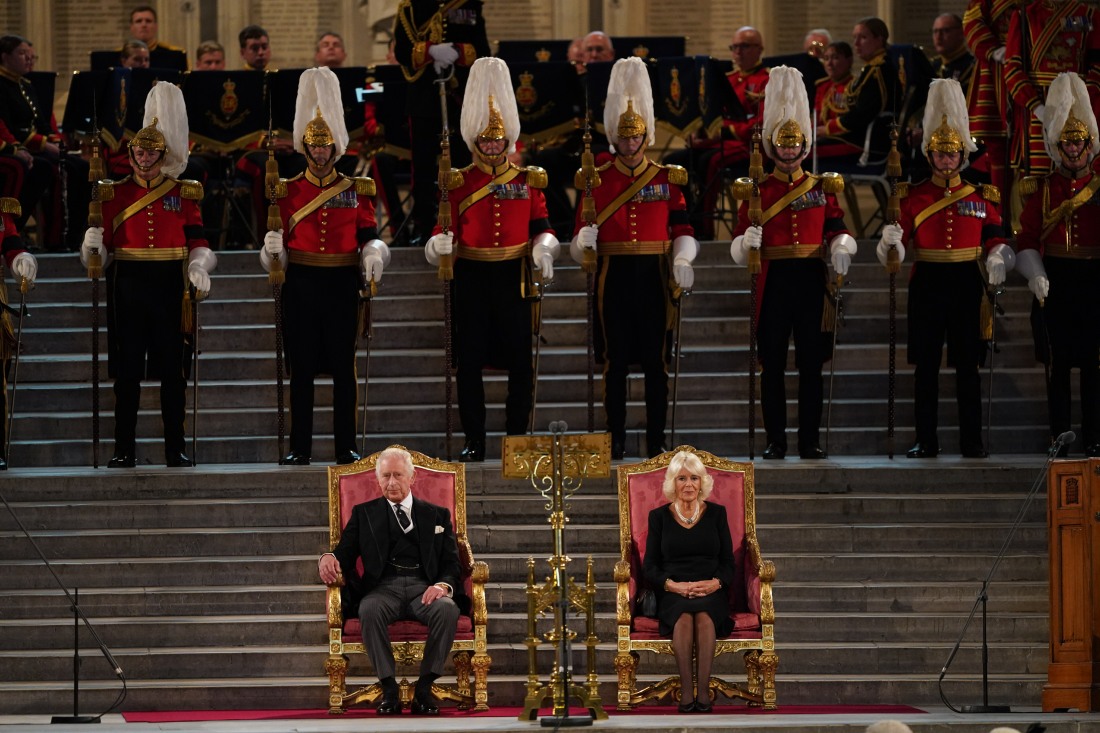 Photos courtesy of Avalon Red, Cover Images.