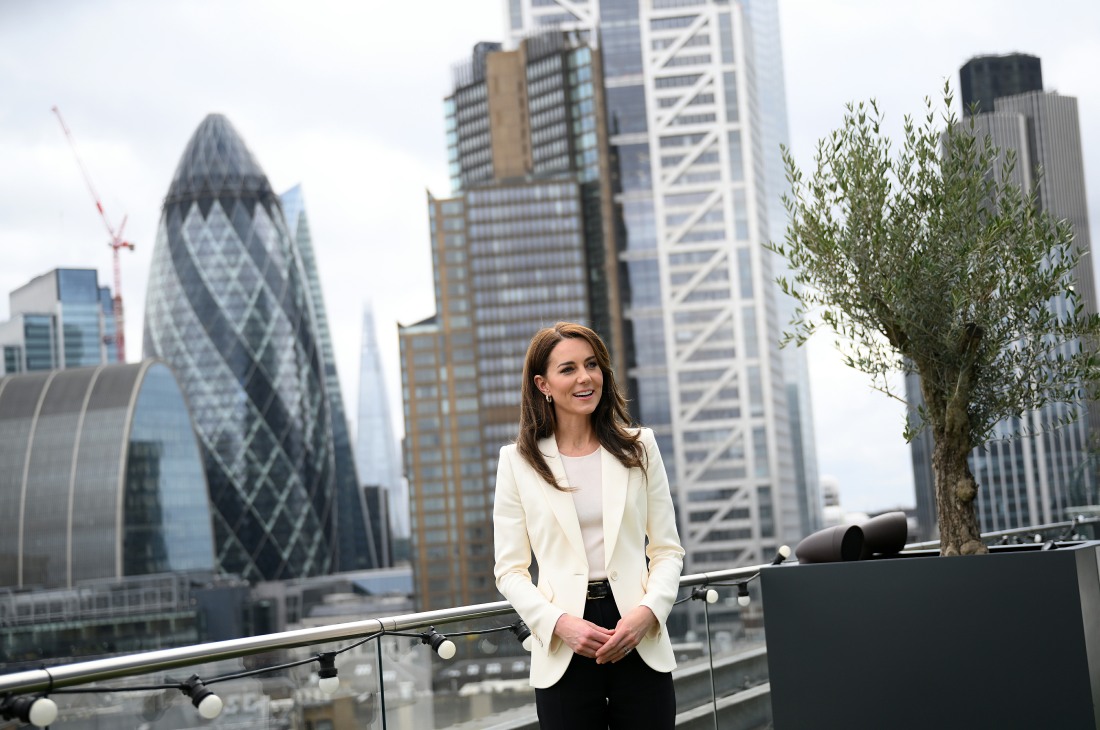 Last week, the Princess of Wales "unveiled" her Business Taskforce on Early Childhood. Business Kate gave a big-girl business book report to a group of business people, then Business Kate posed outside with business buildings in the background of her business photoshoot. As always, the optics are the only thing she cares about. She made all of those businessmen stop their days to listen to her read out her Early Years word salad book report and y'all know that every single adult in that room was thinking "this could have been an email." Kate doesn't even have goals or tangible objectives. There is nothing she is fundraising for, there is nothing she is trying to achieve with all of this nonsense. It's just about giving this 41-year-old incompetent, lazy moron something to do. Speaking of, someone wrote an essay and Kate slapped her name on it, and it got published in the Financial Times. FT notes at the beginning "The writer is the Princess of Wales." Likely story. Here's an edited version:
This year, I launched a major new campaign, Shaping Us, to increase understanding of the critical importance of early childhood and its impact in shaping the rest of our lives. We must now harness the interest and enthusiasm around this to drive real action.

Earlier this week, I created a Business Taskforce for Early Childhood to discuss how we can work together to change the way we all view and prioritise early childhood. This is not only for the benefit of society today, but for all of us in the years to come. The taskforce creates a bridge between the scientific community — whose evidence so unequivocally makes the case for prioritising early childhood — and the business community. Businesses should play a significant role in changing attitudes, both within their own organisations and across their wider network of suppliers, customers and communities.

Parental wellbeing is the biggest single factor in determining a child's wellbeing, and we know that becoming a parent places additional pressure on mental health. Nearly 75 per cent of people find parenting under-fives stressful. We also know that parents make up a significant part of the UK workforce — 76 per cent of mothers and 92 per cent of fathers with children are in work. We must recognise the challenge for many of these parents, and other caregivers, in balancing a successful working life with a nurturing home life during their children's formative years. Employers have an important role in making that possible.

Of course, there are many others within the workforce who play an important role in the lives of children — grandparents, friends, community volunteers. As the saying goes, "it takes a village".

I believe that we need to do two things. The first is to prioritise creating working environments that provide the support people need to cultivate and maintain their own social and emotional wellbeing. The second is a more concentrated focus on the social and emotional development of our youngest children. The environmental, social and governance framework — or ESG — is now readily recognised and supported by business. Considerable progress has been made within a relatively short few years on the environment and governance parts of that framework, but the "social" aspect is not discussed as overtly or measured and reported in the same way.

So, over the coming months, the taskforce will look at the opportunity to put the early years at the heart of delivering the "social" element. While great work is being done by individual businesses, by being more co-ordinated across business and commerce, our impact could be far reaching.
So… she launched a brand new campaign, Shaping Us, which is just the same old sh-t she's launched and relaunched for years, and now she's launched her Business Taskforce on Early Childhood. She read her business book report outloud, she posed in front of business buildings, and here's the moment to really put a bow on all of this business keenery and show us that she has actual business objectives and all of this isn't insipid busy work. And her big objective is: "the taskforce will look at the opportunity to put the early years at the heart of delivering the 'social' element." Millions of dollars, hundreds of hours, dozens of wiglets, thousands of buttons later, and she wants to put the full weight of her office and her business taskforce behind… "we need to find a way to socialize more."
Note by CB: Sign up for our mailing list and get the Top 8 stories about Princess Kate's Early Years Business Initiatives! I only send one email on weekdays which I personally write.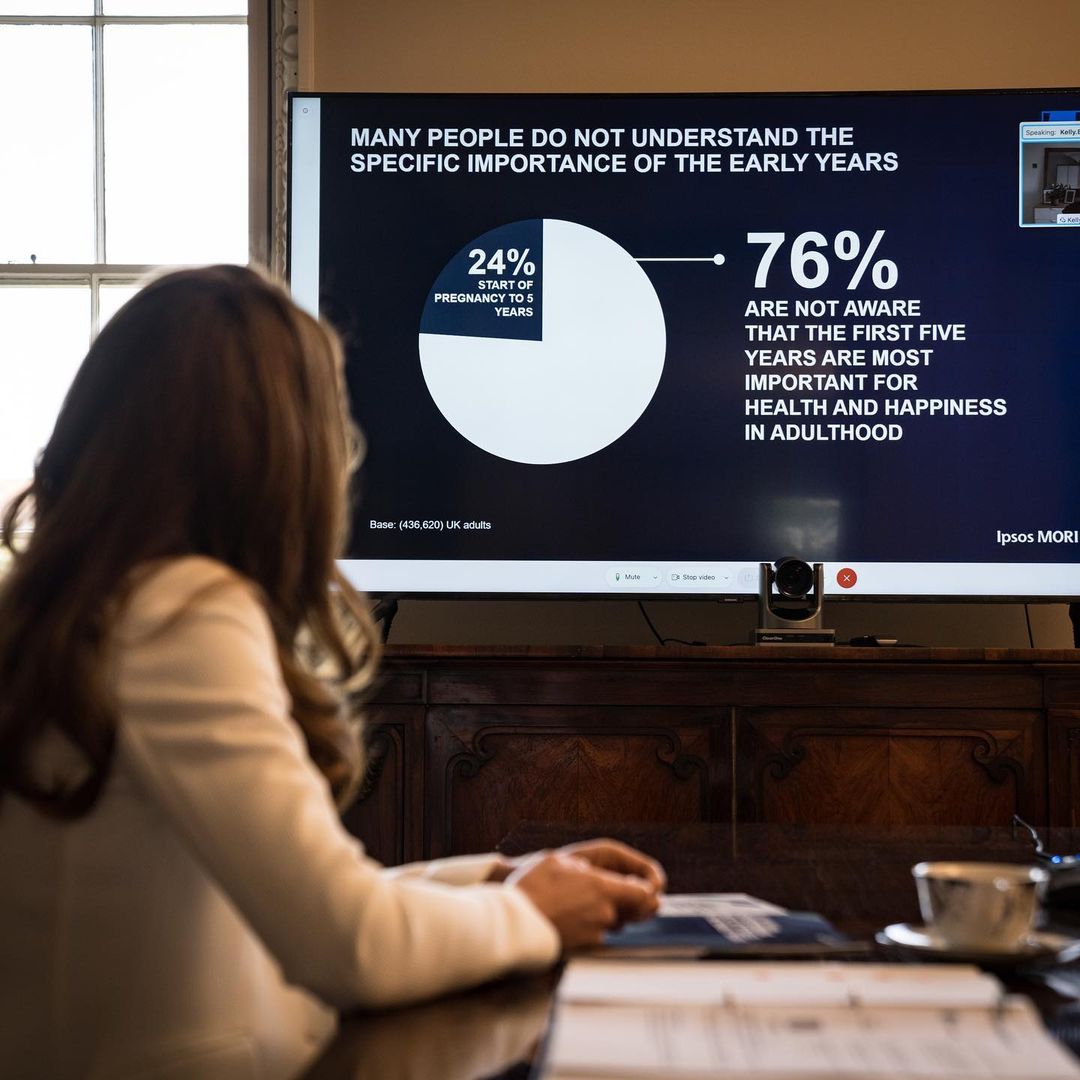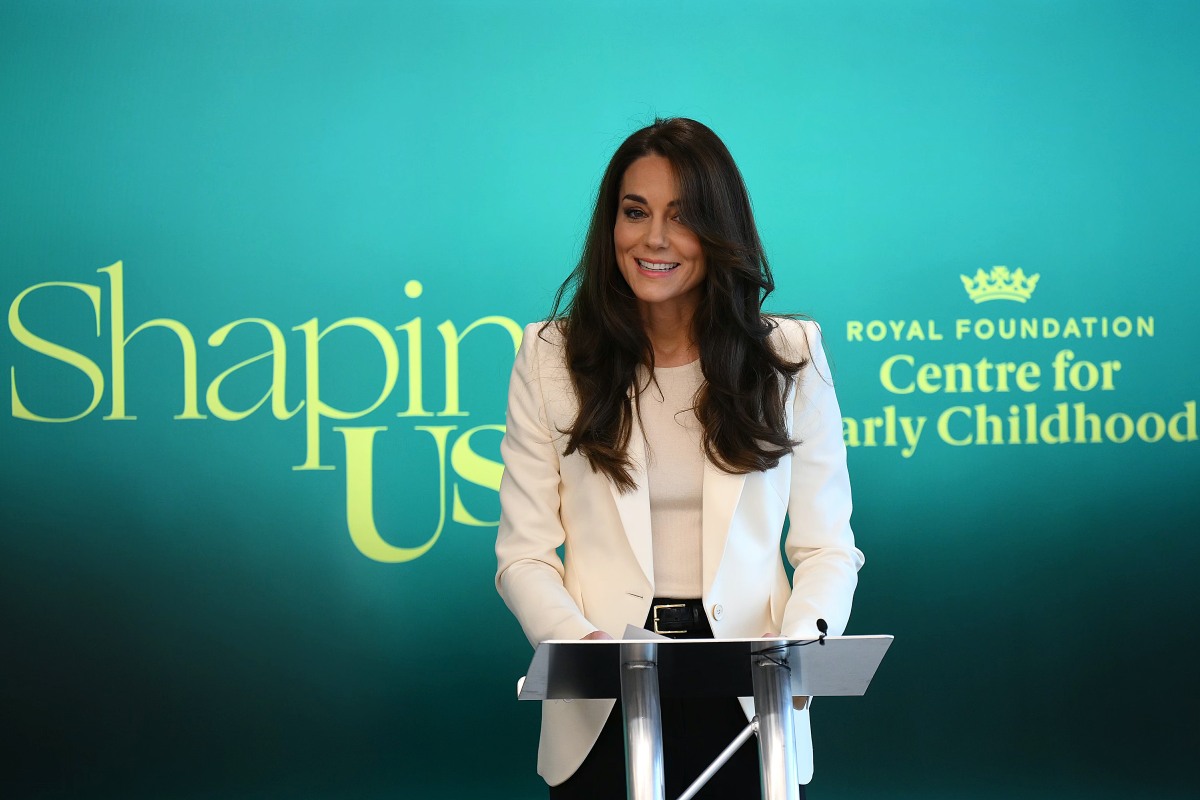 Photos courtesy of Avalon Red, Cover Images, KensingtonRoyal.