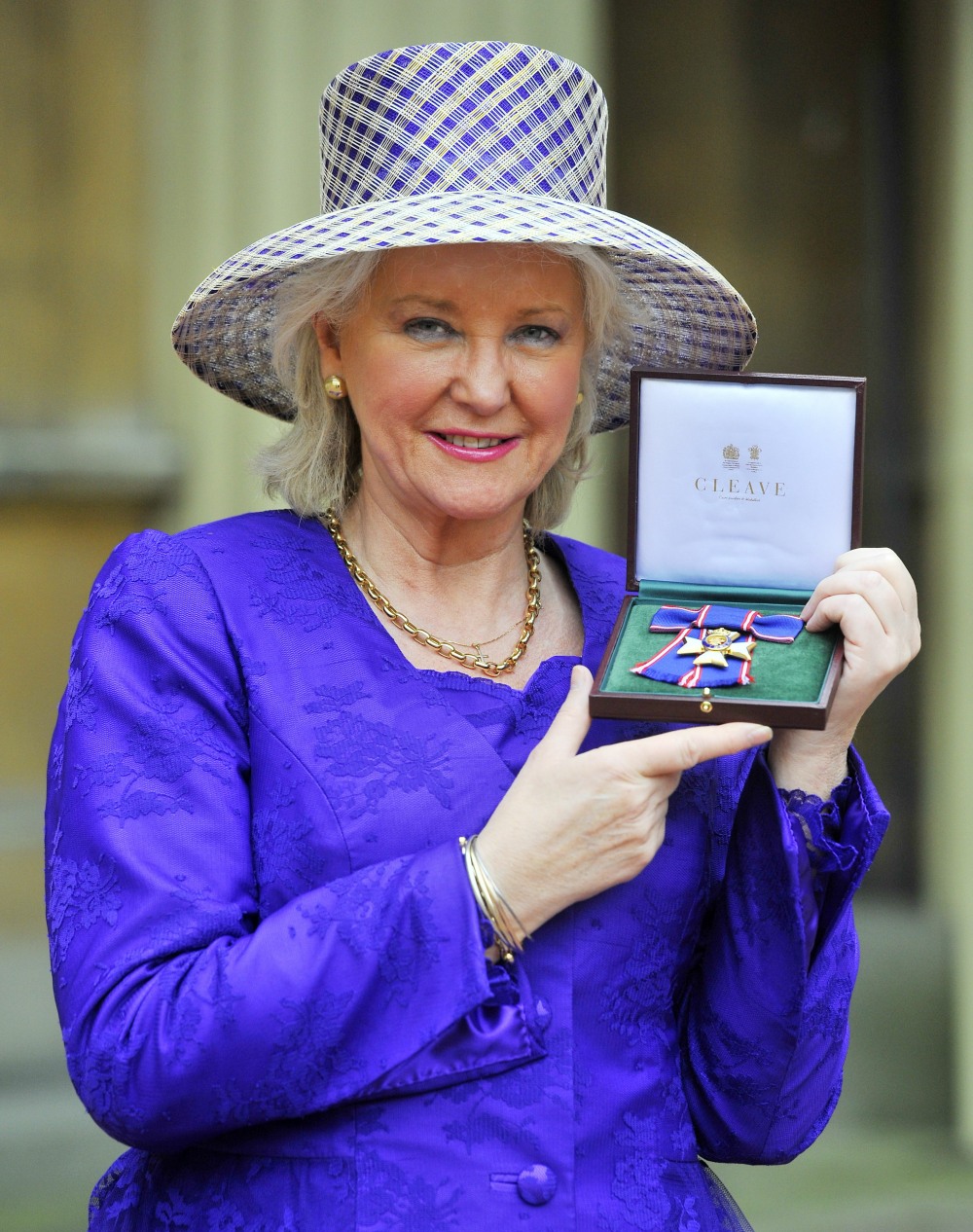 In Spare, Prince Harry made it abundantly clear that Angela Kelly was QEII's attack dog, and a powerful person within QEII's inner circle. Kelly was QEII's longtime dresser and keeper of the Royal Collection jewels and she wielded her power vindictively. Honestly, Kelly always seemed like a trashy con artist who used her position to manipulate an elderly queen and "punish" anyone who tried to question her schemes. Before QEII passed away, Kelly conned the queen into giving her a grace-and-favor home in Windsor. The second that Charles became king, he and Camilla fired Kelly and literally changed all the palace locks. You could tell because Camilla and Kate began looting QEII's jewelry immediately. But Kelly still had her grace-and-favor home. Except now she "fears" Charles will soon evict her too. LOL.
Angela Kelly, the Queen's dresser and confidante for more than 20 years, fears she may have to leave her grace-and-favour home, The Mail on Sunday understands. Friends of Ms Kelly, a Liverpool docker's daughter who became the Queen's right-hand woman, worry she is another victim of the King's 'property merry-go-round'.

It had been understood that Ms Kelly, 65, would be given accommodation for life after her decades of loyalty to the late Queen. But sources said last week they believed she had to vacate her modest semi-detached home on the Windsor Estate 'within weeks'.

Ms Kelly has just been recognised by King Charles in special honours awards marking the death of the Queen. However, she only became a Commander of the Royal Victorian Order, rather than a Dame Commander as might have been expected.

Many in the Royal Household were suspicious of her, and one insider pondered whether 'scores were being settled'. A source said: 'She's been told she will soon have to move out. It's a nice little place on the Windsor Estate and it was convenient for seeing her grandson, who was at college nearby. But the King has made it clear that under the new reign people will have to cut their cloth. The King is clearly not in the habit of providing homes for those no longer working for the Monarchy.'

A Palace insider said the 'writing was on the wall' for Ms Kelly after the Queen died in September. Within days, the locks had been changed on all the cupboards to which she held keys.

She was nicknamed AK47 – a play on her initials and the Russian assault rifle – because of her rapid-fire temper. Three-times-married Ms Kelly is said to have thrown a bag of rubbish at a member of the catering staff after her lunch was served late before an investiture.
The Mail then tries to make this about Kelly vs Prince Harry, as if Charles would evict Angela Kelly simply because Kelly leaked a bunch of lies about Harry and Meghan. Please, Charles was fine with that. Charles and Camilla are evicting Kelly because she's a giant pain in the ass who manipulated and conned a senile queen for years and because Kelly was probably the source of any number of terrible stories about C&C over the years. While I'm not on Team Chuck or Team Cam, I think it's downright hilarious that they kicked her out of the palace, changed the locks and they're now kicking her out of the retirement cottage she conned out of the queen. FAFO.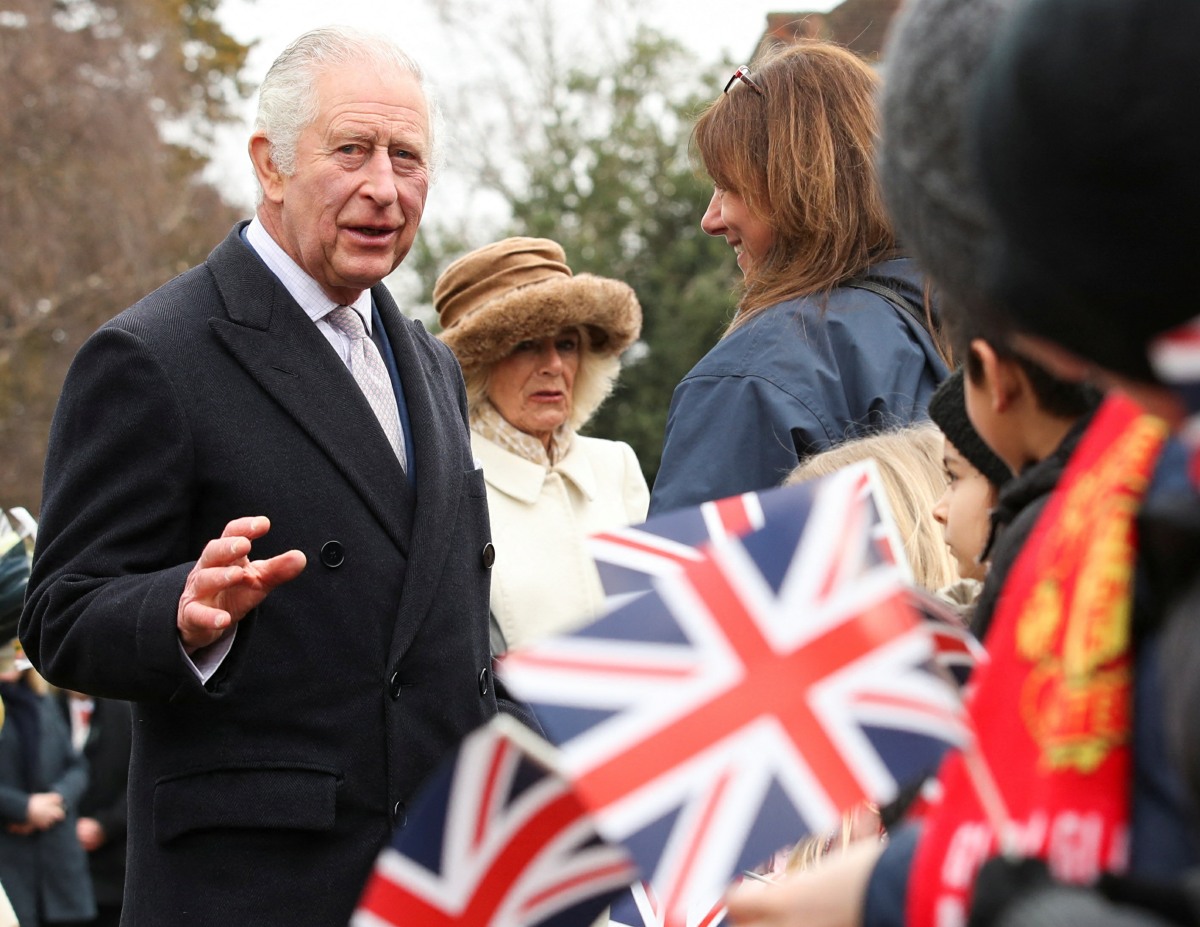 Photos courtesy of Getty, Avalon Red.

Miss Angela Kelly received the Royal Victoria Order Investitures at Buckingham Palace, London, Britain – 16 Nov 2012,Image: 544105715, License: Rights-managed, Restrictions: NO UK USE FOR 48 HOURS – Fee Payable Upon Reproduction – For queries contact Photoshot sales@photoshot.com London: +44 (0) 20 7421 6000 Los Angeles: +1 917 704 9816 Berlin: +49 (0) 30 76 212 251, Model Release: no, Credit line: – / Avalon
Miss Angela Kelly received the Royal Victoria Order Investitures at Buckingham Palace, London, Britain – 16 Nov 2012,Image: 544105732, License: Rights-managed, Restrictions: NO UK USE FOR 48 HOURS – Fee Payable Upon Reproduction – For queries contact Photoshot sales@photoshot.com London: +44 (0) 20 7421 6000 Los Angeles: +1 917 704 9816 Berlin: +49 (0) 30 76 212 251, Model Release: no, Credit line: – / Avalon
Britain's King Charles and Queen Camilla greet people as they visit Colchester Castle in Colchester, Britain, March 7, 2023. REUTERS/Chris,Image: 760996867, License: Rights-managed, Restrictions: , Model Release: no, Credit line: CHRIS RADBURN / Avalon