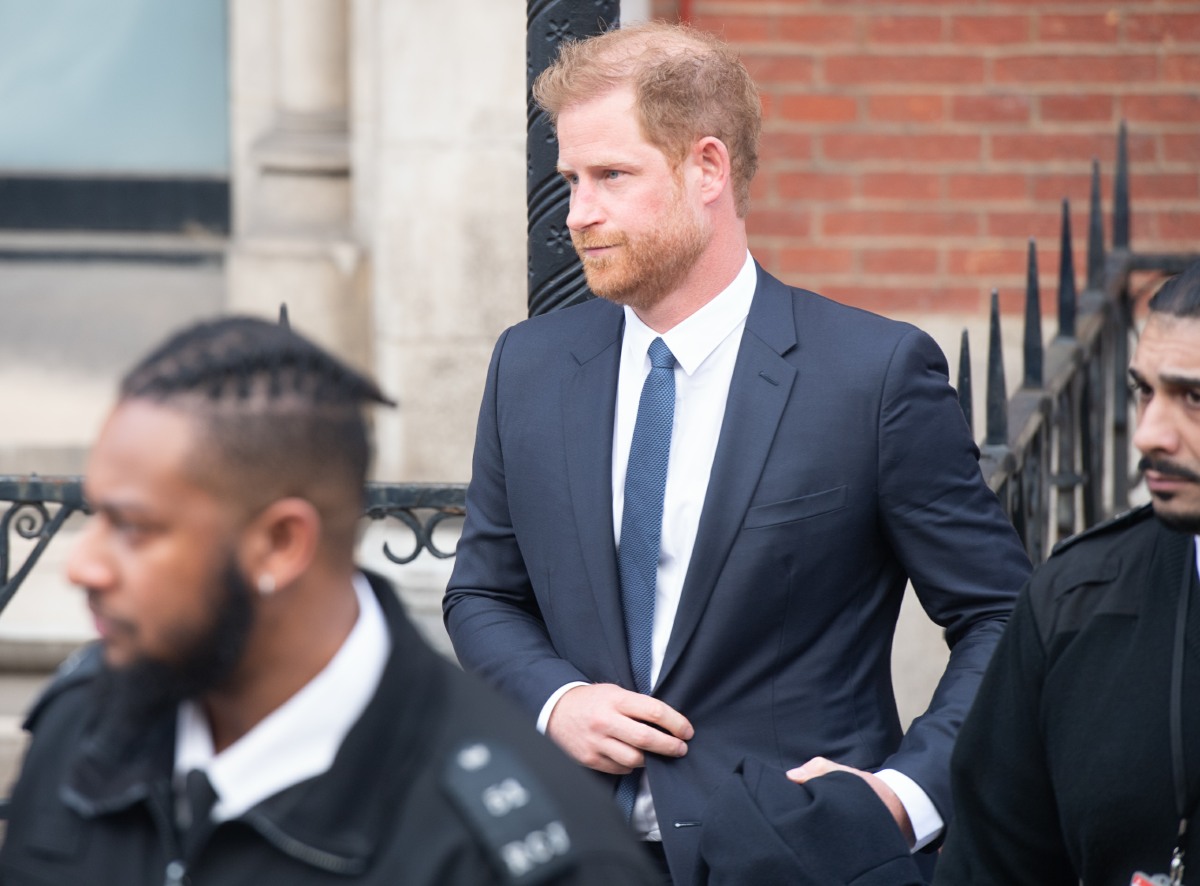 Here are more photos of Prince Harry leaving the High Court in London on Monday. Several of the plaintiffs coordinated their appearances at the court hearing to bring international attention to the case against the Daily Mail. The Mail is scared sh-tless, if their lack of coverage is any indication. It's not just the Mail either – Harry's thriving, happy existence and this lawsuit represent an existential threat to the entire media landscape in Britain. Which is why people like Camilla Tominey are salty as hell. Harry suddenly appearing in London to thrash the media has them shaking in their boots. Tominey rage-typed a piece in the Telegraph about Harry's visit and she accidentally reveals too much, including her own bitterness and Harry's ability to overshadow his family whenever he wants. Some highlights:
Harry has torn the family apart!! "Smiling broadly, it was as if he had never been away – let alone written a bombshell autobiography that has torn the Royal family in two."

Harry's red carpet needs!! "Yet if Prince Harry expected the royal red carpet to be rolled out for his somewhat shock appearance at the High Court on Monday for the start of his case against Daily Mail publisher Associated Newspapers for unlawful information gathering, then he was sadly mistaken. No sooner had the Duke, 38, landed in London from Montecito, California, than his nearest and dearest had made their excuses for not seeing him.

King Charles the dogsh-t father: Despite France having postponed Monday's visit by the King and Queen Consort due to ongoing pensions protests, Buckingham Palace apparently made it clear there would be no time for a meeting between father and prodigal son. Although he did inform the monarch that he would be in the neighbourhood, he was told his father was "busy" – despite having a last-minute, two-day gap in the royal diary. It is perhaps ironic that while Prince Harry is fighting the Daily Mail publisher in court, the King's communications secretary is former Mail executive Tobyn Andreae.

Will & Kate were on another vacation! Meanwhile, his brother and sister-in-law, the Prince and Princess of Wales, would also be "out of town" due to Prince George, Princess Charlotte and Prince Louis having already broken up for the Easter holidays. The former Cambridge clan like to escape to Anmer Hall, their Norfolk bolthole, at such times and it seems unlikely an invitation

Why did Harry alone time this date for the court hearing?? "While he can have had no control over the court date, had the father of two decided to attend in person believing his "dearest Papa" would be out of the country? Emmanuel Macron only pulled the plug on Paris on Friday, and the royal couple are still travelling to Germany for the second leg of the tour on Wednesday.

Whoops, what a thing to admit: "And had the tour to France gone ahead, were the Sussexes aware that Harry's surprise High Court appearance would almost certainly have upstaged the King's European charm offensive?"

Why is this Harry's problem?? "The court case also comes amid speculation that Paul Dacre, Associated Newspapers' editor-in-chief, is about to receive a peerage from former prime minister Boris Johnson.

Why does Harry have bodyguards if he's so obsessed with privacy?? "Flanked by his own personal bodyguards, he appeared willing to risk a high-profile appearance – motivated, seemingly, by his undisguised hatred for the tabloid media (and his somewhat contradictory thirst for publicity, perhaps?). Had the Home Office struck a deal with the fifth in line to the throne for this particular trip?

No support for his trash family!!! "The Telegraph has been told the Duke flew over to show his "support" for the case, which has been brought by a group of celebrities including the singer Sir Elton John and his husband David Furnish, as well as the actresses Elizabeth Hurley and Sadie Frost. Baroness Lawrence and former Liberal Democrat MP Sir Simon Hughes also allege the newspaper group is guilty of unlawful information-gathering. Whether he will be minded to show similar "support" for his father and stepmother when they are crowned on May 6 remains to be seen.
I think Tominey was attempting to sound accusatory, bitter and angry towards Harry… but she ended up sounding so sad and she made the Windsors sound pathetic. She's really arguing: how dare Harry appear in court, doesn't he know he would have obviously overshadowed his father's France visit, well at least his family is too lazy to see him! The mentions of Paul Dacre and Tobyn Andreae are fascinating too – once again, Tominey seems to be crying over Harry's presence being awkward for… the family who keeps hiring Daily Mail people for their comms team? Not to mention the incredibly cozy relationship between the right-wing tabloids (the Mail especially) and the Tory Party? Oh, and the bitter tears about security too – you know all of their violence-inciting C-U-Next-Tuesdays hate the fact that Harry can fly into London with a full security detail and disappear again and they can't do anything about it.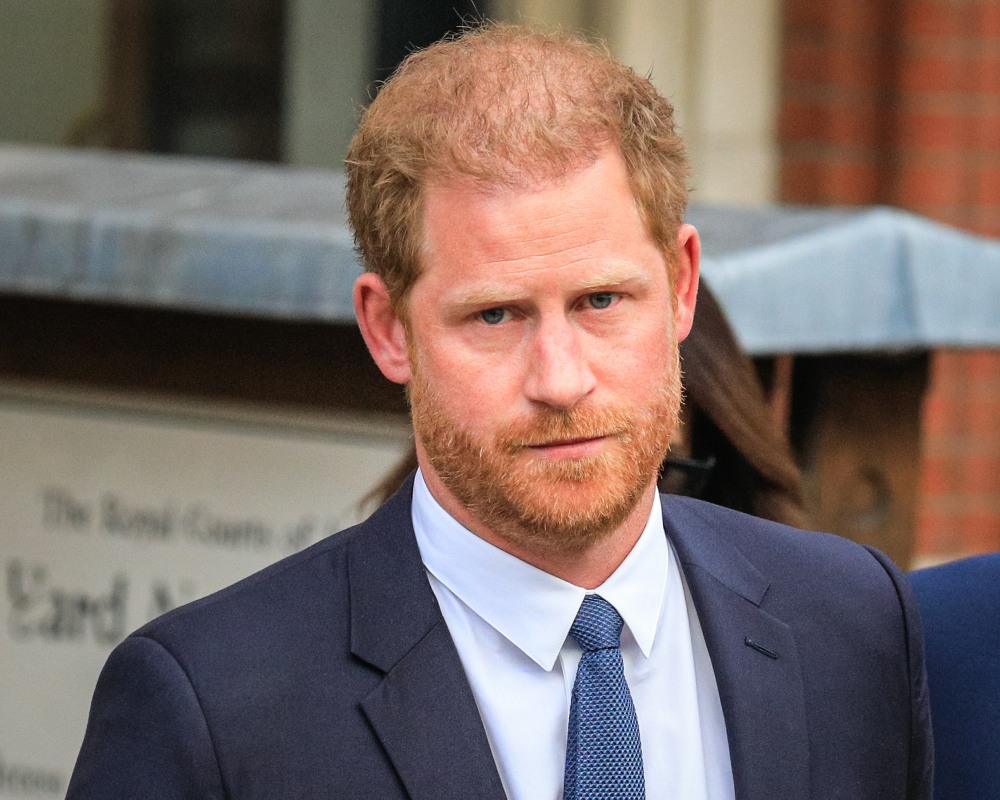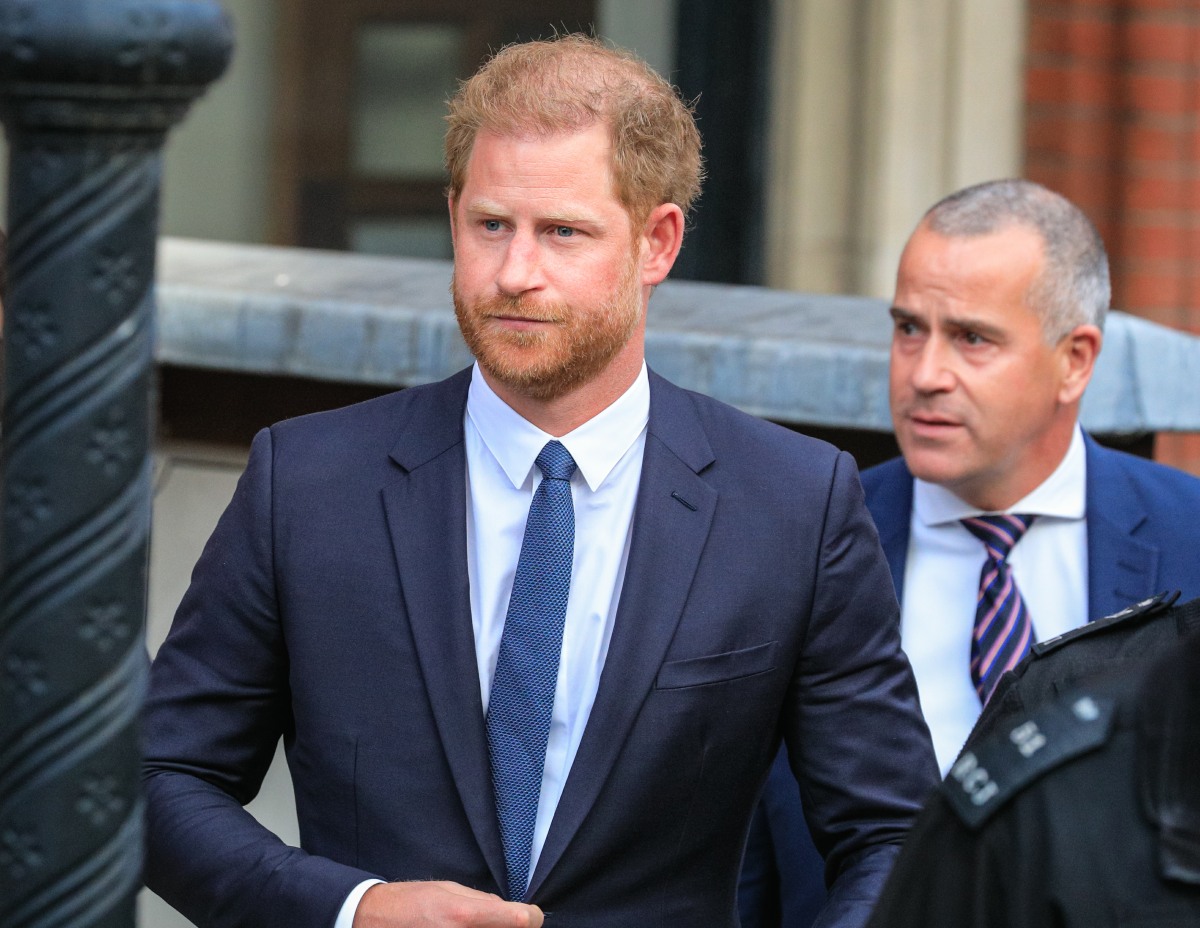 Photos courtesy of Avalon Red, Backgrid.