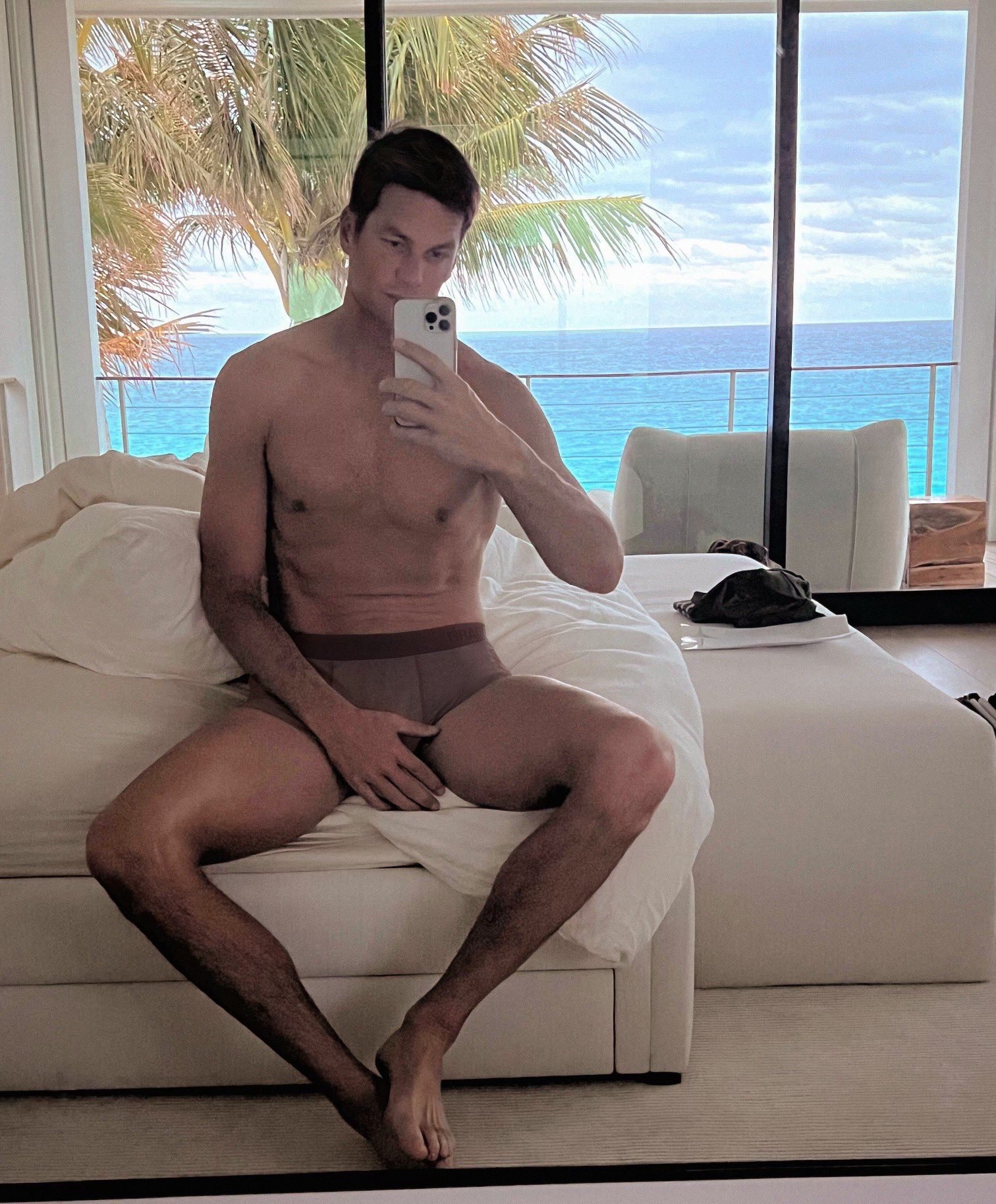 Back in February, Tom Brady tried to thirst-trap and it went horribly. To be fair, the real reason Brady posted a very awkward underwear selfie was some kind of lost bet-slash-underwear promotion. But let's also be honest: Tom hoped that the reaction would be "wow, he looks hot!" That was not the reaction. The reaction was "wow, Tom is the most divorced guy ever." Well, Tom is still sadly trying to thirst-trap by posting some beach photos with his kids and his dude friends, including Gronk (see below). Were some of these photos taken by a professional photographer? Perhaps. Speaking of, Page Six dropped this item this week:
Single ladies — hut hut. Newly available Tom Brady — who split with supermodel ex-wife Gisele Bündchen in October — is starting to get his feet wet in the dating game after 13 years of marriage.

A source tells us the quarterback "is dating around."

"He's shopping," says the source of the newly eligible bachelor. "He is out and about."

A rep for Brady, 45, did not respond to requests for comment.
Their divorce was finalized over four months ago, and Gisele is clearly… mingling with other men. Maybe those men are just friends, maybe not. But I am surprised that Gisele has seemingly moved on before Tom. Now, I bet Tom gets remarried before Gisele. I also think that his next serious girlfriend/wife will probably be blonde, American, at least fifteen years younger than Tom, and she probably won't get along with Gisele. That's my prediction, let's see if I'm right. As for dating… he's totally joining Raya, right?
Photos courtesy of Tom's IG and Backgrid.