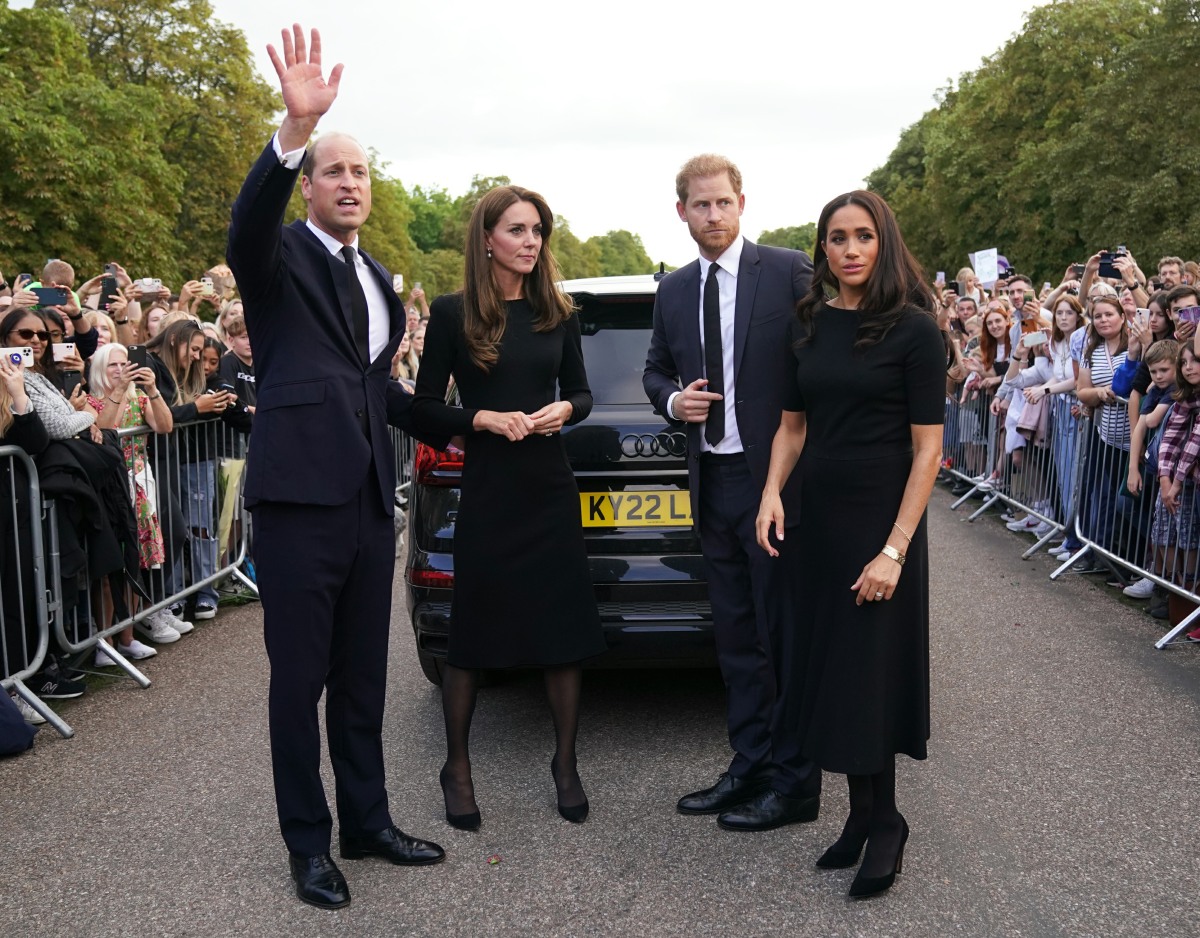 Robert Jobson has a new book, and the book is being serialized in the Daily Mail. Some of you say that Jobson is completely a King Charles & Queen Camilla guy, but for what it's worth, I think he's pro-establishment, pro-institution and anti-Sussex. It's believable to me that Prince William and Kate would leak sh-t to Jobson and he would publish it, believing that it would sound sympathetic to his audience. All of which to say, the excerpts from his book are pretty ridiculous so far – he's basically just using Prince Harry's Spare as a template, adding a bunch of negative, Daily Mail-esque spin and calling it a day.
One of the few pieces of new information was this part about the infamous "walkabout" done by Prince William, Kate and the Duke and Duchess of Sussex outside of Windsor Castle just two days after QEII's death. In the 72 hours following QEII's death, the new king and the new Prince of Wales were already in a briefing war about who could leak the most insulting, denigrating sh-t about the Sussexes. Remember that Charles also "banned" Meghan from going to Balmoral with Harry, and in that phone call, Charles continued to insult Meghan and berate Harry, all while QEII's body wasn't even cold. Well, guess who was really the biggest victim of that whole drama?
Kate found her Windsor walkabout with Harry and Meghan after the Queen's death 'one of the hardest things she'd ever had to do', a sensational new royal book reveals today. The Princess of Wales told a senior royal it was so difficult for her because of the 'ill-feeling' between the couples, veteran royal correspondent Robert Jobson says. The new book, called Our King – serialised in The Daily Mail and The Mail on Sunday this weekend – lays bare the inside story of the Royals' war with the Sussexes before, during and after Megxit.

Kate and William's appearance with Harry and Meghan to greet well-wishers and view the flowers outside the gates of Windsor Castle came two days after the Queen's death at the age of 96 in September last year. To many, the couples' joint walkabout – said to have been William's idea to put on a show of unity – might have seemed like some kind of reconciliation.

But Mr Jobson says sources close to the royal family have confirmed to him that was an 'illusion'.

'Catherine later admitted to a senior royal that, such was the ill feeling between the two couples, the joint walkabout was one of the hardest things she'd ever had to do,' he writes.
Okay, it does sound like Camilla repeated what Kate said to her. I give you that – this part is probably not a leak from Kensington Palace, although to be fair, KP does looooove to position Kate as Meghan's permanent victim, that Meghan is always THERE, and Kate has to cry white Karen tears because of Meghan's Black presence. This also sounds like something Kate would really say, because she's a privileged, coddled brat who counts "standing in the general vicinity as her Black sister-in-law" as almost unconscionably hard work. Nevermind that Kate was downright giddy after QEII died, as evidenced by the actual photos from the walkabout – Kate was beaming, laughing, posing. Meghan was the one who looked terrified, probably because Kate kept advancing on her in a very menacing way.
People dunked on Kate all weekend about this. Looks like people aren't buying Kate's whole fragile-white-woman deal anymore.
I found telling my family I had terminal cancer was the hardest thing I've ever had to do, – what's the hardest thing you've ever had to do? pic.twitter.com/cGxTGHVfkv

— Janey Godley (@JaneyGodley) April 8, 2023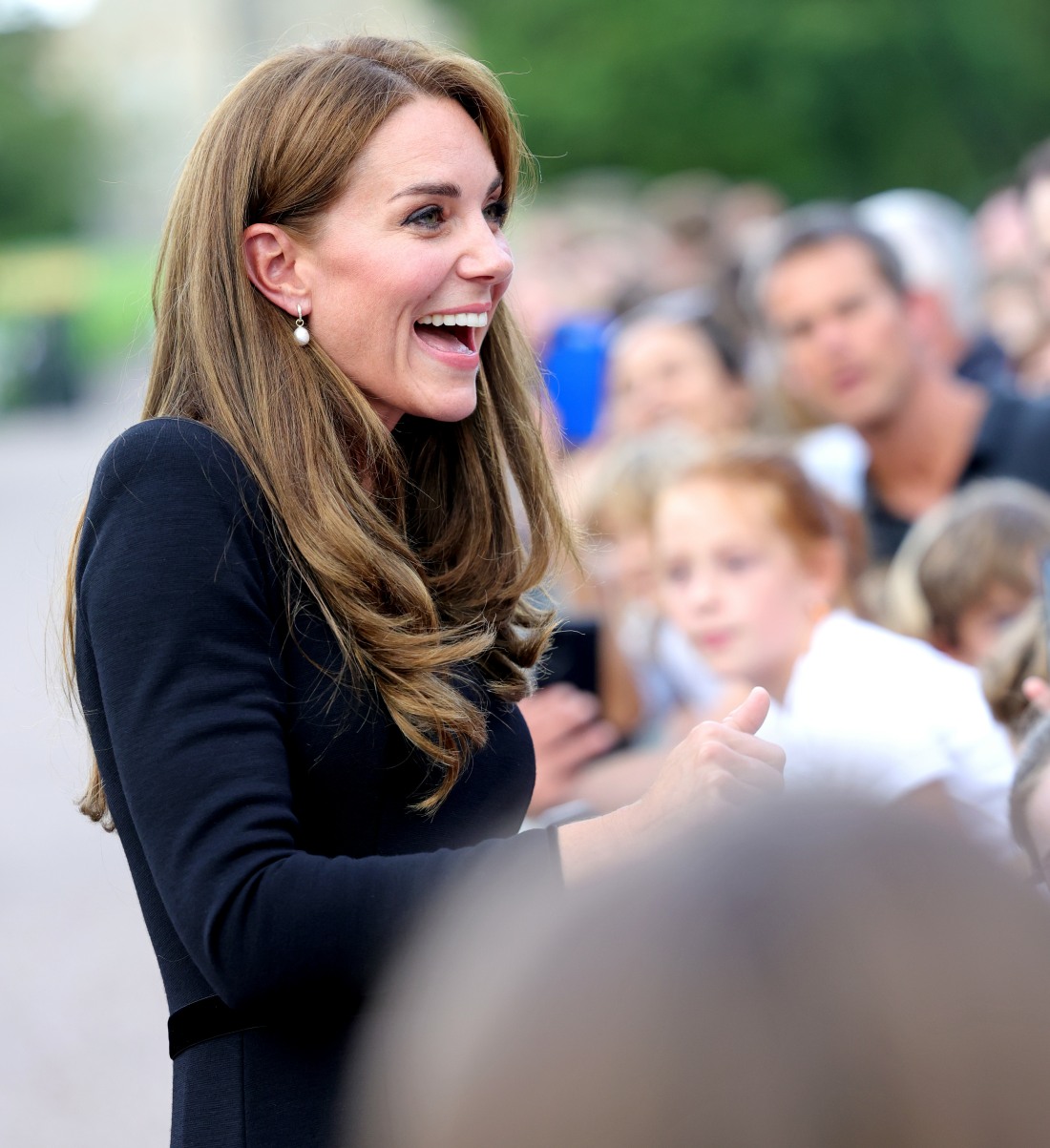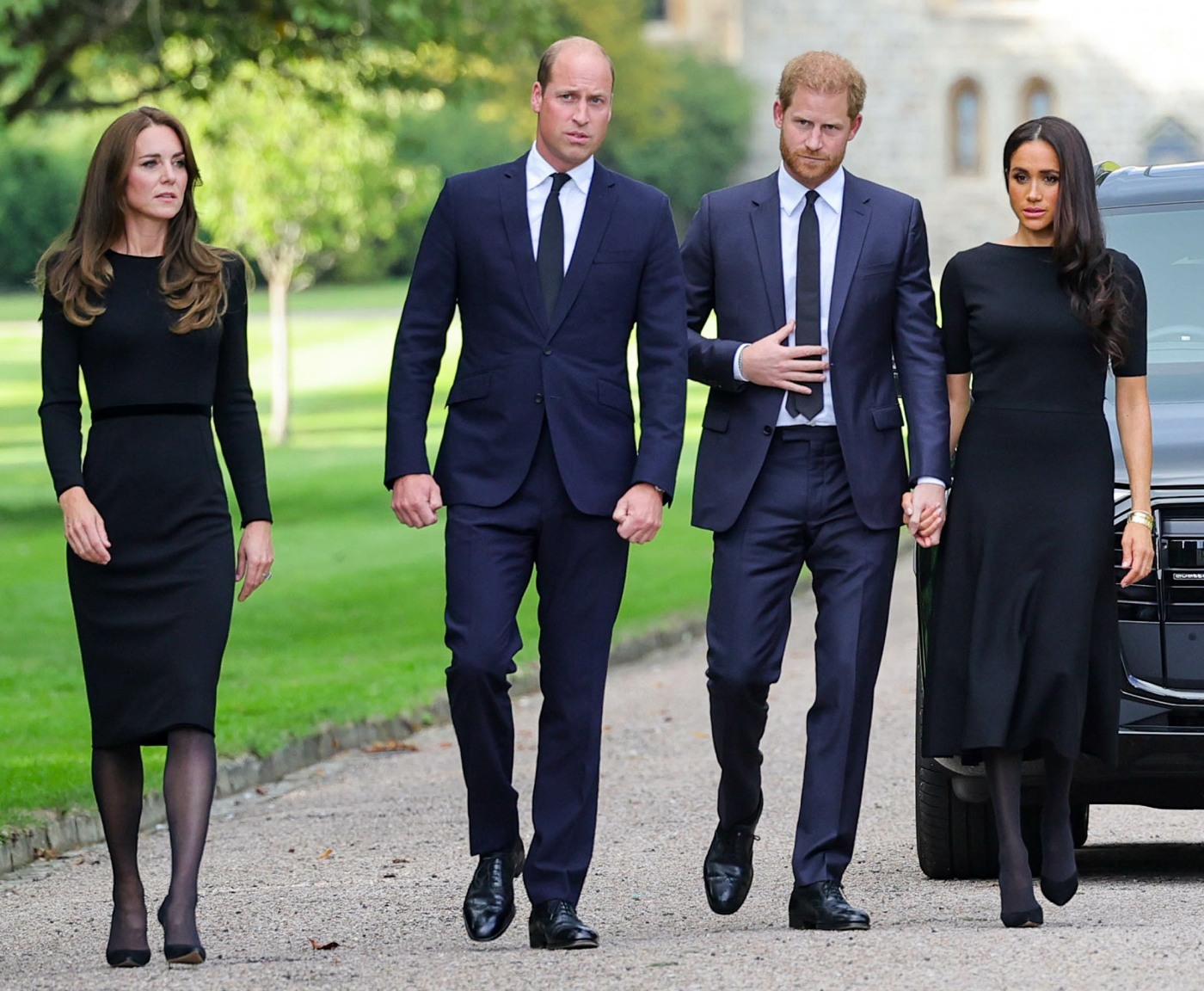 Photos courtesy of Avalon Red, Cover Images.