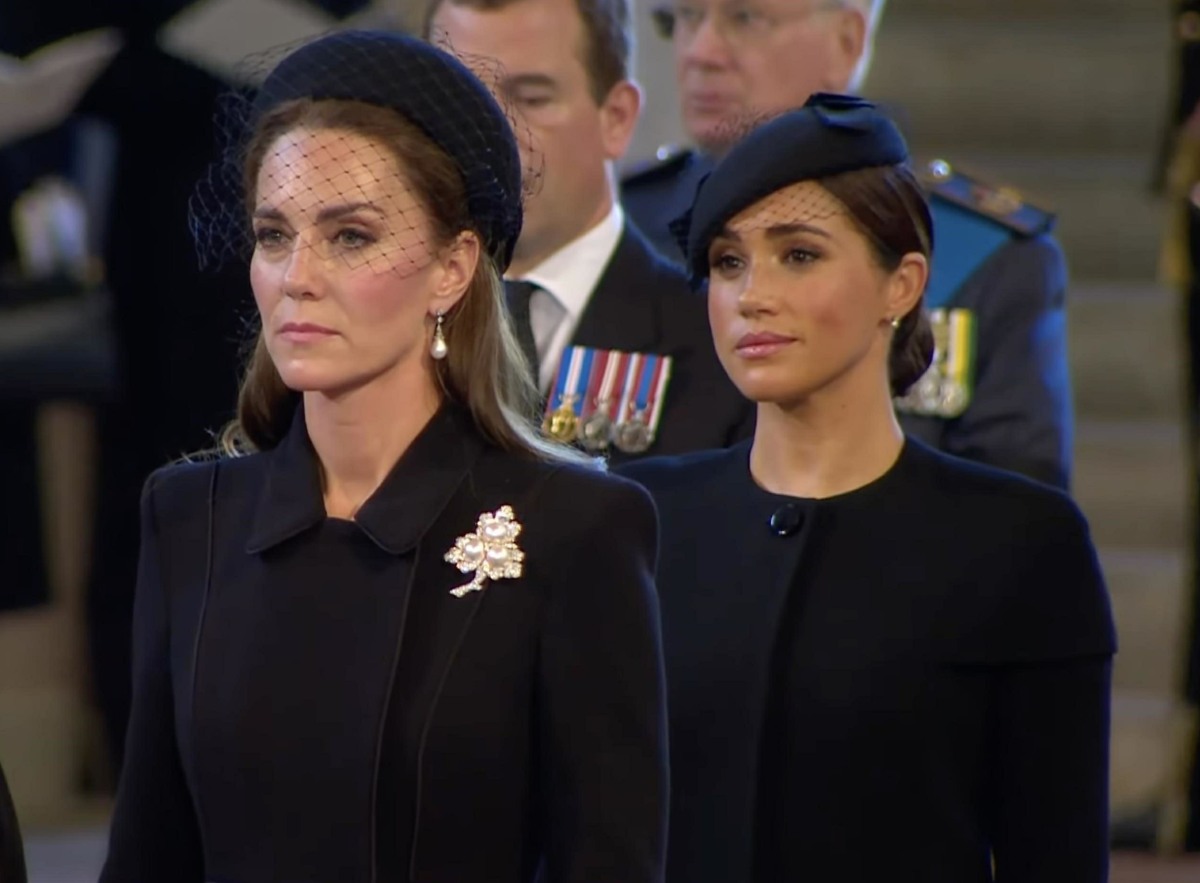 The last time the Princess of Wales saw the Duchess of Sussex, Kate went out of her way to stare coldly at Meghan and physically menace Meghan. The entire week-long spectacle of QEII's funeral blitz meant that Meghan and Kate were in the same general area several times, across several days and events. They barely spoke to each other and Kate mostly looked pissed off or like Chuckles the Clown, grinning hysterically at the thought of all of the jewelry she would now get to wear. To hear Kate tell it though, walking a few yards away from Meghan in Windsor was "one of the hardest things she'd ever had to do." Wiglet Jesus wept.
Well, now that it's been confirmed that Meghan will not fly in for King Charles's Coronation Chaos, how has dear Buttons reacted? With relief, apparently. The poor sausage just couldn't even handle another run-in with a Black woman. Kate wouldn't even have a chainlink fence to separate them!
It's no secret that sister-in-law Meghan Markle and Kate Middleton do not share a warm relationship, and today's news that the Duchess of Sussex won't attend King Charles' Coronation may well be a welcome relief to the Princess of Wales. Buckingham Palace announced that Prince Harry will attend his father's big day alone, while Meghan remains behind in California with the couple's two children Archie and Lili.

And while there will certainly still be tension in the air, Meghan's absence will reportedly make things a little easier for senior royals.

A royal observer noted: 'Charles will be pleased. The rest of the family will be relieved that Meghan won't be there – it would have been particularly uncomfortable for Kate.'

It comes amid reports that Kate found her Windsor walkabout with Harry and Meghan after the Queen's death 'one of the hardest things she'd ever had to do', according to a sensational new royal book.
Ah, yes, won't someone think of poor Kate's discomfort around Black people? Kate truly believes this is a position which strengthens her image. Black people are props and nothing else, they certainly aren't members of one's family.
I acknowledge that a lot of Sussex Squaders are, like, mad that Meghan isn't going to the coronation because they think Meghan's absence is exactly what the Windsors wanted? I mean, it's been clear this whole time that Charles only wanted Harry there and not Meghan or Archie or Lilibet. Charles really put out a sign saying "Whites Only." As for the rest of the family, they didn't want Meghan OR Harry there. Instead of parroting those Daily Mail talking points, take a minute and analyze the reality of the optics for a second – Meghan isn't going because she respects herself too much, because she knows Harry's family sucks, and because she knows she was not welcome. Think about that – these terrible people (mostly Kate, William and Charles) and their press allies made sure that the entire world knew that they all wanted an all-white coronation. KKKate strikes again.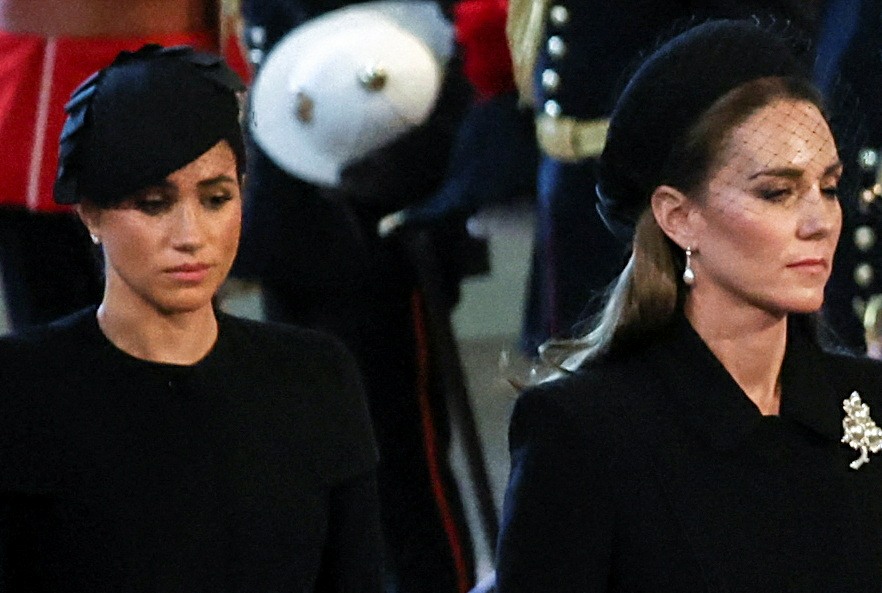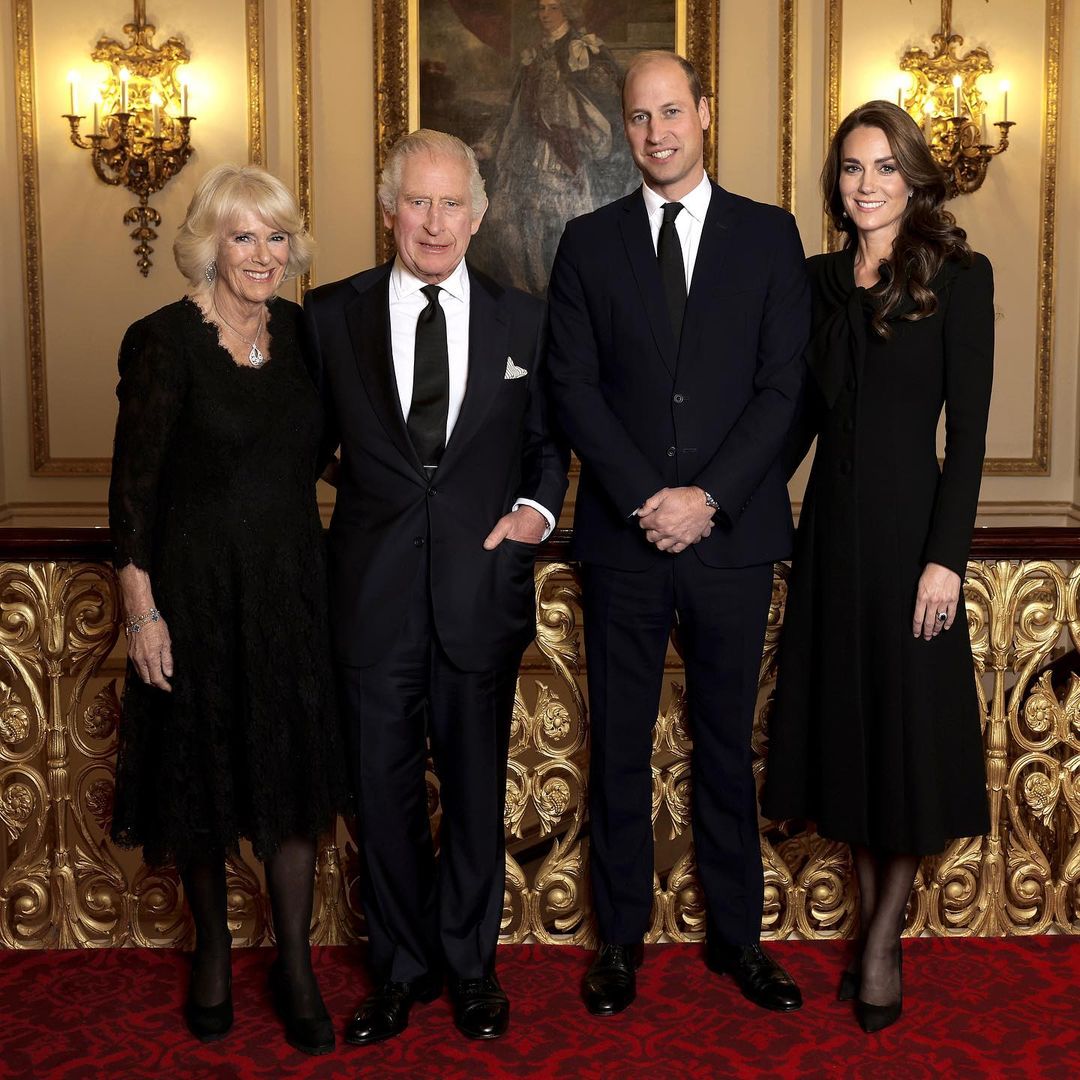 Photos courtesy of Backgrid, Cover Images, Avalon Red, Buckingham Palace.