Embed from Getty Images
Sydney Sweeney's hair and makeup were so glam last night. I wasn't sure her blush and sequin Miu Miu gown was on theme, but I googled it and Lagerfeld had plenty of dresses like this. They even stuck a black bow across the hem. Sydney is everywhere lately and I'm sort-of OK with that. She looks like she's having fun. I'd like her to go full couple-mode with Glen Powell, as Kaiser has been hoping for too, but we'll have to see. As far as we know she's still with her fiance.
Emma Chamberlain is a social media darling, which is baffling to me because she was awful at interviewing celebrities last night. I was surprised at how thoroughly annoyed I was by her. This makeup seems perfect for her personality, as does this ill-fitting unfinished-looking blue Miu Miu suit skirt, accented with ankle socks and dyed-to-match platform pumps.
Aubrey Plaza and Madelyn Cline were in Stella McCartney, and like most of McCartney's looks these gowns are just OK. At least they're not actively bad.
Gigi Hadid was in Givenchy. I liked some elements of this like the sheer train, the mesh overlay and the gloves, but overall it was a mess. The hip cutouts are too much.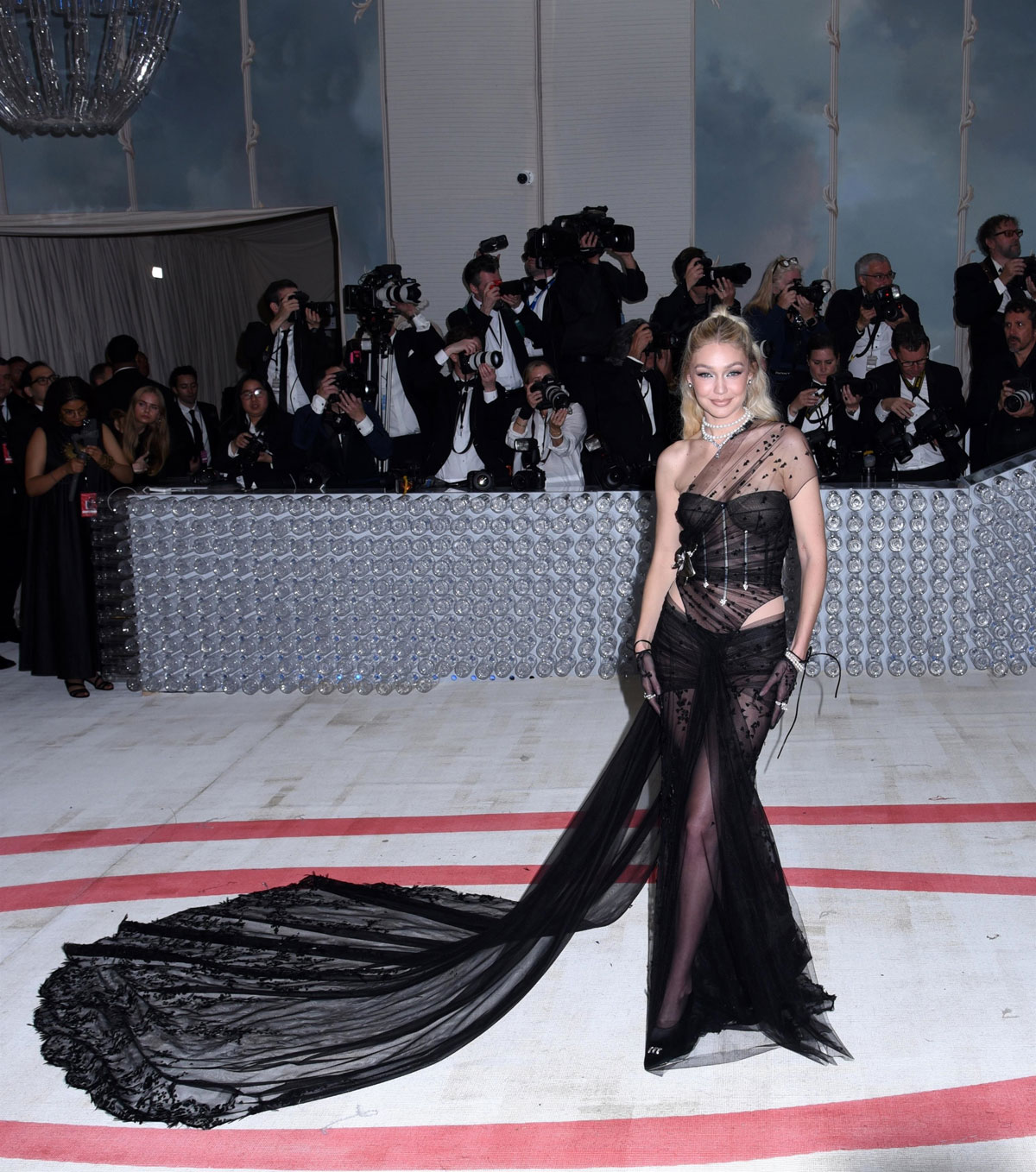 Embed from Getty Images
photos credit Getty and Backgrid