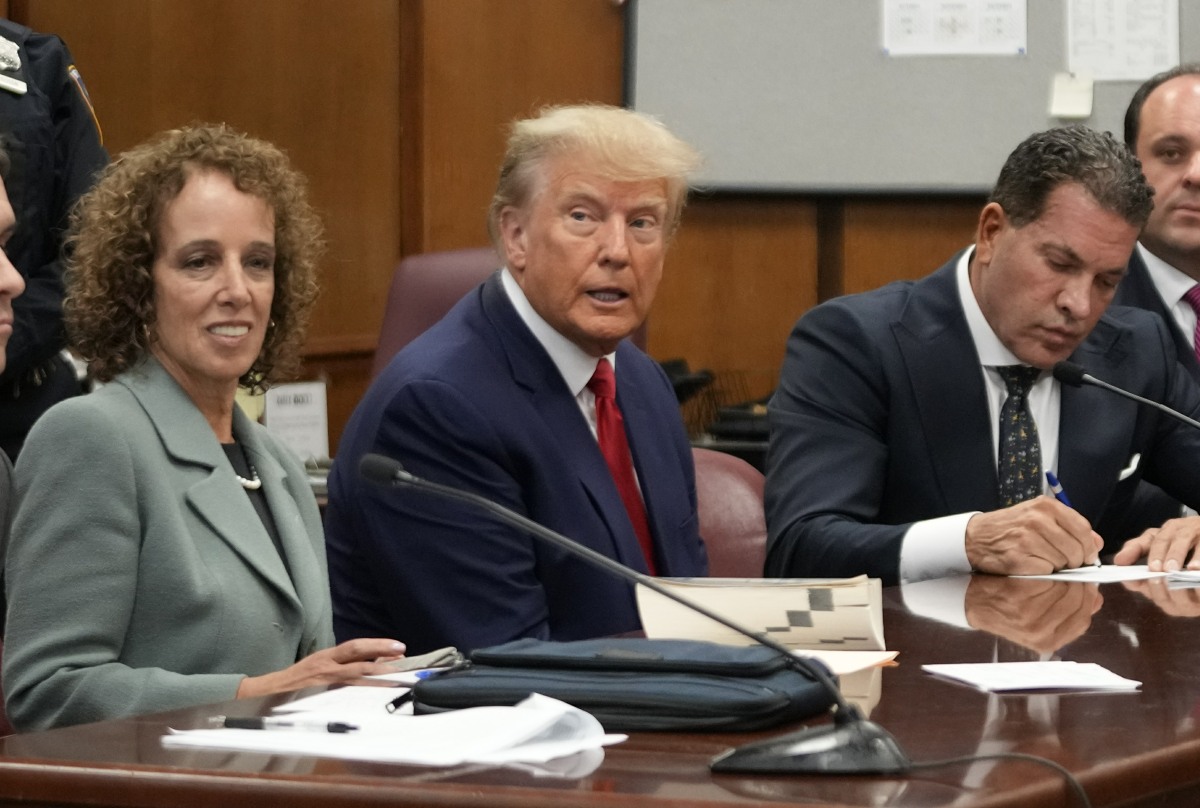 On Tuesday, a New York jury unanimously found Donald Trump liable for sexual abuse and defamation of E. Jean Carroll, the woman he raped in a Bergdorf dressing room and then smeared from the White House. On Wednesday, CNN went ahead with their "town hall" event with Donald Trump. CNN did not cancel their event with a twice-impeached serial sexual predator and unrepentant white supremacist. Full disclosure: I did not watch it and I want to pretend that none of this is happening, that Trump is a political nonentity, but I get that it's very likely that Trump gets the Republican nomination again. So here we are. Some lowlights from CNN's platforming of a racist predator insurrectionist.
On the 2020 election & January 6th insurrection: "I think that, when you look at that result and when you look at what happened during that election, unless you're a very stupid person, you see what happens," Mr. Trump said, calling the election he lost "rigged." Mr. Trump later said he was "inclined" to pardon "many" of the rioters arrested on Jan. 6, 2021, after the attack on the Capitol by a pro-Trump mob during certification of President Biden's Electoral College win. His avoidance of an unequivocal promise pleased people close to him. He also came armed with a list of his own Twitter posts and statements from that day — an idea that was his, a person familiar with the planning said. He lied about his inaction that day as Ms. Collins pressed him about what he was doing during the hours of violence. And he said he did not owe Vice President Mike Pence, whose life was threatened by the mob, an apology. "A beautiful day," he said of Jan. 6.

On abortion: Before the town hall, his team spent considerable time honing his answer to a question they knew he would be asked: Would he support a federal ban, and at how many weeks? His repeated dodges and euphemisms were hard to miss on Wednesday. "Getting rid of Roe v. Wade was an incredible thing for pro-life," he began. That was about as specific as he would get. He said he was "honored to have done what I did" — a line Democrats had quickly flagged as potential fodder for future ads — and that it was a "great victory."

On E. Jean Carroll: Mr Trump was asked directly about Tuesday's verdict in the E Jean Carroll civil case, when he was ordered to pay about $5m (£4m) in damages for sexual abuse and defamation. He repeatedly denied having any contact with the writer despite a photo emerging of them together. "I don't know her. I never met her. I had no idea who she is," he said. The audience in New Hampshire then laughed as he he mocked Ms Carroll's claim and called it "fake news".

On Russia's war in Ukraine: "I don't think of winning or losing, I think in terms of getting it settled," he said. "I want everybody to stop dying." He added that he thought Russian President Vladimir Putin made a mistake in invading Ukraine but, when asked, would not label him a war criminal.
[From The NY Times & BBC]
There was obviously a lot more, like Trump calling the moderator a "nasty person" and the new Hampshire audience laughing constantly at Trump's unhinged "greatest hits." President Biden's team watched the town hall and they cut an ad and put it online quickly, and the people running Biden's social media accounts were on top of what was happening. It actually does feel like we're going to get a repeat of the 2020 election, Biden v. Trump.
There were not fine people on both sides of Charlottesville.

The January 6th rioters were not good people.

End of story. pic.twitter.com/1Jc9yQwTvh

— Joe Biden (@JoeBiden) May 11, 2023
It's simple, folks.

Do you want four more years of that?

If you don't, pitch in to our campaign.https://t.co/EwCflbYn22

— Joe Biden (@JoeBiden) May 11, 2023
Photos courtesy of Cover Images.