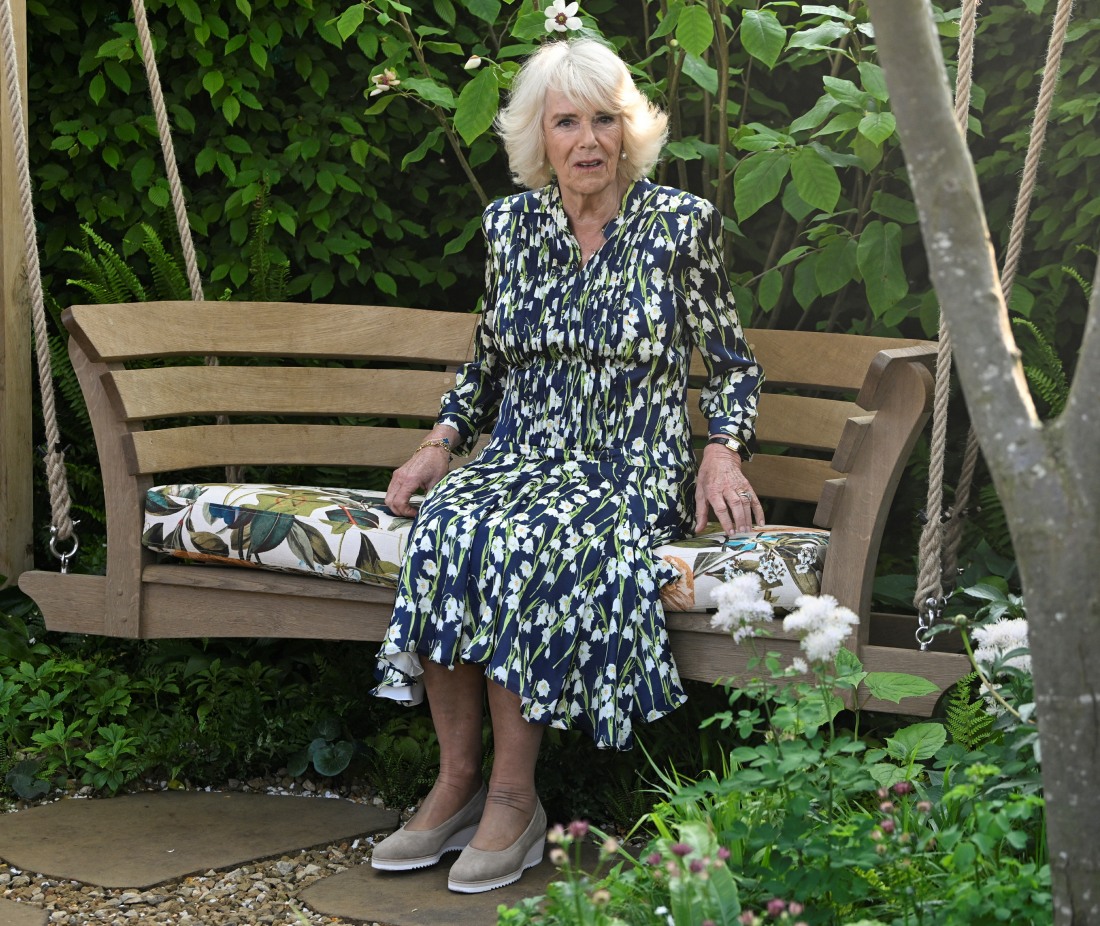 Something sort of hilarious happened yesterday and I almost missed it. You know how the Princess of Wales made that big "surprise" appearance at the Chelsea Flower Show? Kate and her staff actually made an arrangement to ship in some schoolchildren and give them a "picnic" at the garden show, all so Kate could pose with little diversity props (and none of those kids were buying it). Well, funny story: Queen Camilla and King Charles also went to the Chelsea Flower Show on Monday. They arrived after Kate's "children's picnic" and barely any of those photographers stuck around to get photos of Chuck and Cam. There definitely seems to be some below-the-surface tension between the Waleses and C&C. I would imagine that Kate knew exactly what she was doing by "pulling focus" so thoroughly at the flower show.
Here are some of those photos, Camilla staggering around a garden, Charles pointing at things. Camilla wore a Fiona Clare dress and she carried a £2,180 Bottega Veneta bag (which you can only see in a few of the photos). Honestly, I've always sort of liked Camilla's housedresses, and that's all they are. They're baggy, shapeless and comfortable-looking. I like this print too.
The purpose of this and most of Camilla's photo-ops these days is to brand as her as the "grandmother to a nation," some normal, down-to-earth septuagenarian who loves gardens, horses, dogs and white supremacy. I think she does genuinely like gardening, for what it's worth.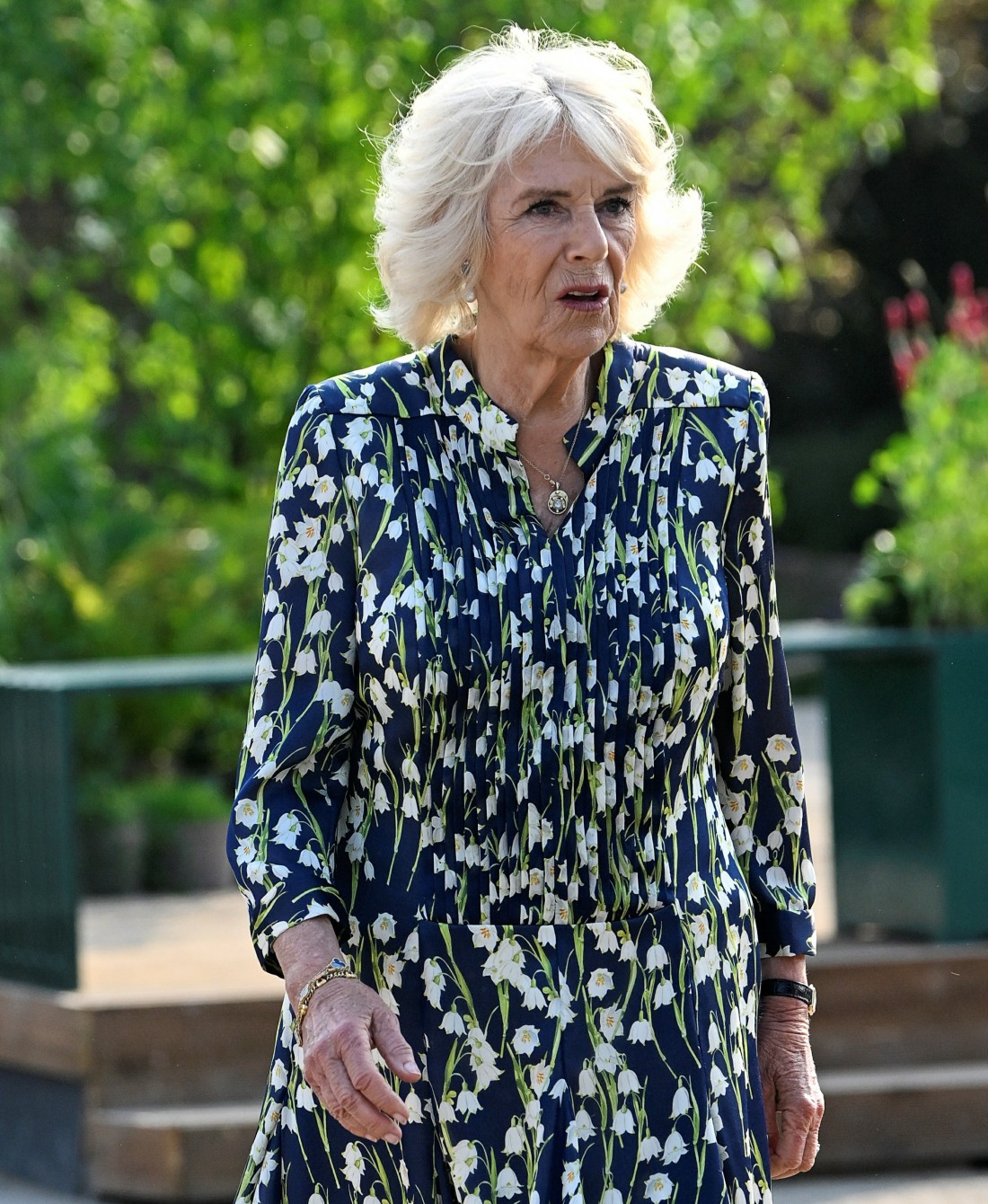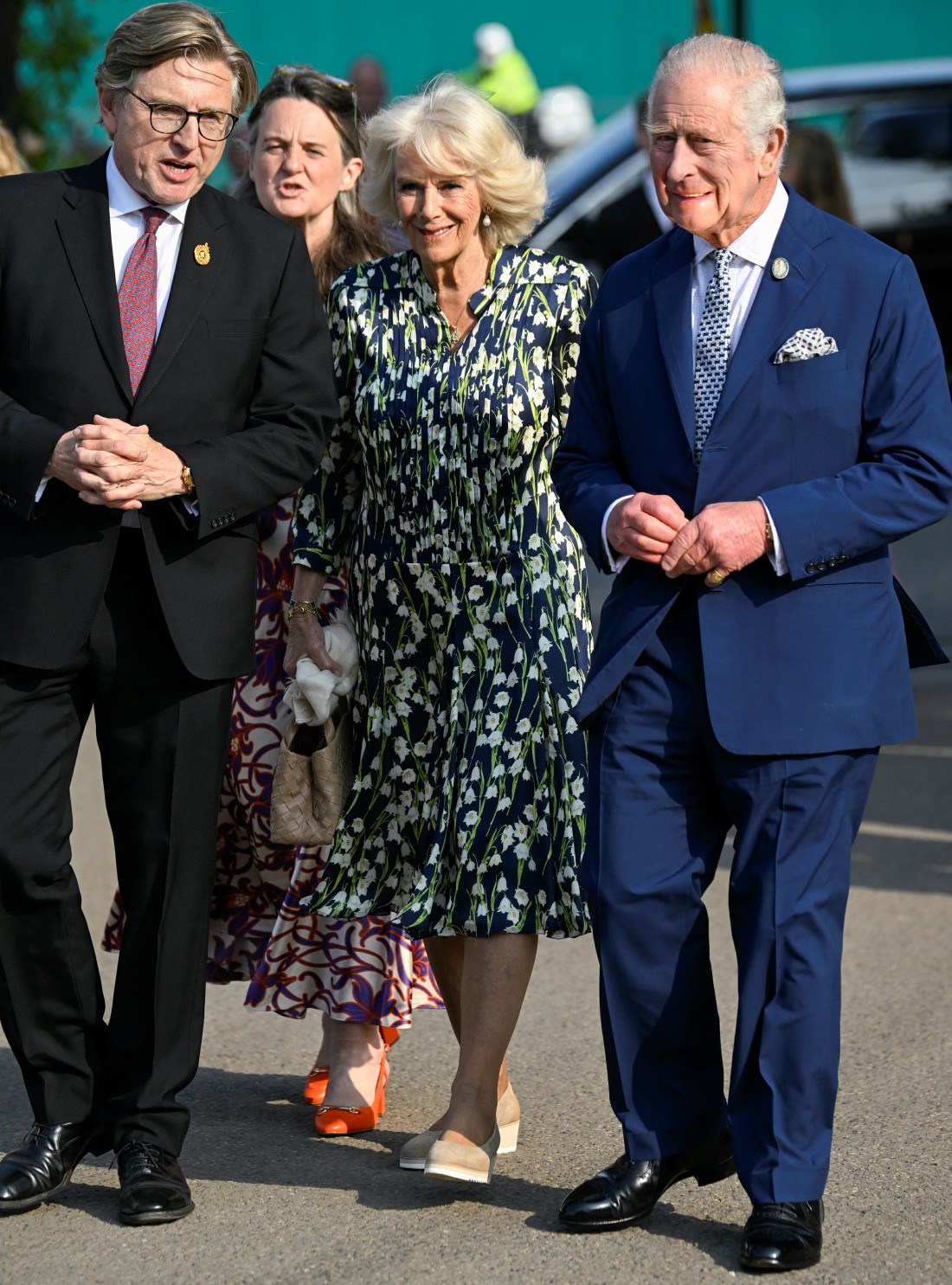 Photos courtesy of Avalon Red.