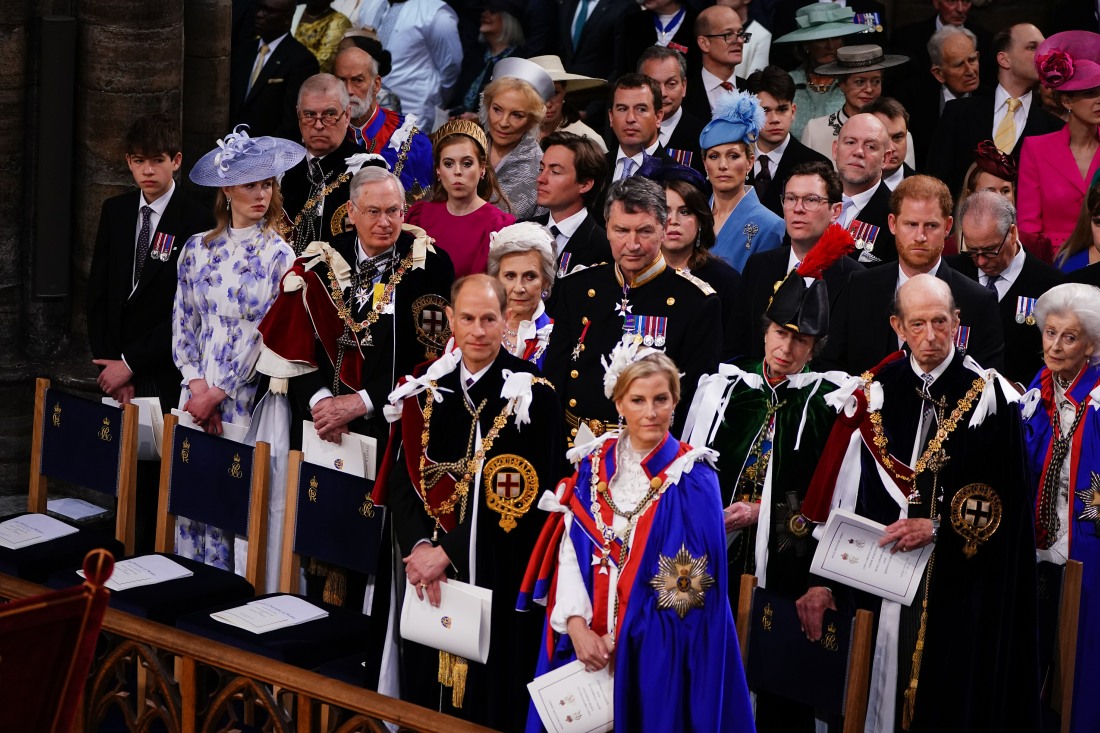 When covering the coronation, I ignored Mike and Zara Tindall, Princess Anne's daughter and son-in-law. They were invited to the Chubbly – they're both extremely loyal to Prince William, it seems – but they were shuffled into the FOURTH row. Which is apparently a fate worse than death, at least according to all of the royal commentators who tried to convince people that Prince Harry's third-row seat was a massive snub. All of that loyalty, all of that sh-ttalking, and the Tindalls were seated behind Harry? Yeah. So Mike Tindall complained about that on his podcast.
Mike Tindall has complained that he could not see the King's Coronation from his "frustrating" seat in Westminster Abbey. The former England rugby player attended the historic service earlier this month with his wife Zara, the Princess Royal's daughter. However, he revealed on his podcast, The Good, The Bad and The Rugby, that he could not see the whole ceremony, despite being seated in the fourth row.

"You're in the hottest spot, but it's happening all around the corner where you can't see," he told his co-host, James Haskell. "You do have a front-row seat… it was unbelievable being sat there, but frustrating."

Mr Tindall was sat next to his wife and her brother, Peter Phillips, during the two-hour service. They were located in the row behind Prince Harry, Princess Eugenie, Jack Brooksbank, Princess Beatrice, the Duke of York and Edoardo Mapelli Mozzi. The first row in the Abbey was reserved for the Prince and Princess of Wales, Prince Louis and Princess Charlotte, as well as the Duke and Duchess of Edinburgh.

Despite the Royal family having the best seats in the Abbey, Mr Tindall said the majority of the ceremony took place out of their eye-line. Organisers had placed flat-screen televisions around the Abbey for the 2,300 guests to be able to watch the moment of crowning.
It's not like something super-exciting happened and he missed it? It was just a man being dressed by church staffers and then an archbishop put a bejeweled hat on Mike's wife's uncle. That was it. I mean, there was the fondling of the Bracelets of Sincerity and William's inability to memorize two sentences, but surely, Mike got the gist of it. Anyway, it's pretty funny that Mike made such a big f–king deal about bad-mouthing Harry and showing loyalty to the royal remainders and all he got to show for it was a fourth-row seat where his view was blocked. Oh well. Just goes to show you, the Windsors never reward loyalty.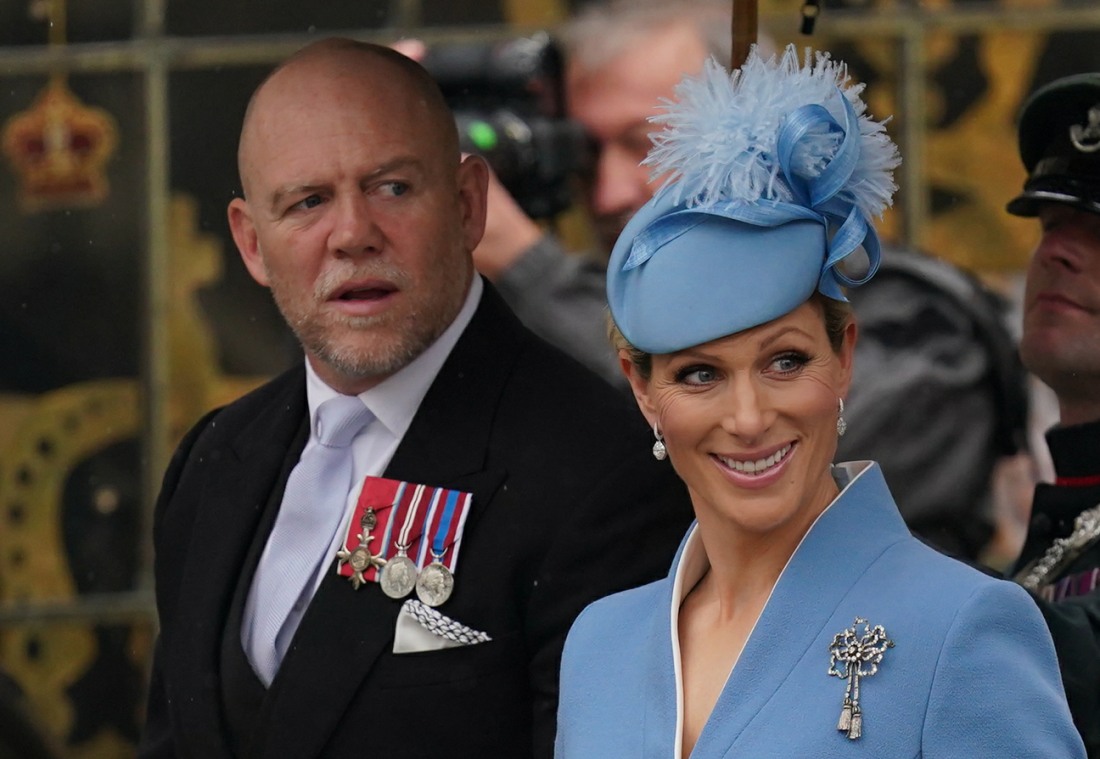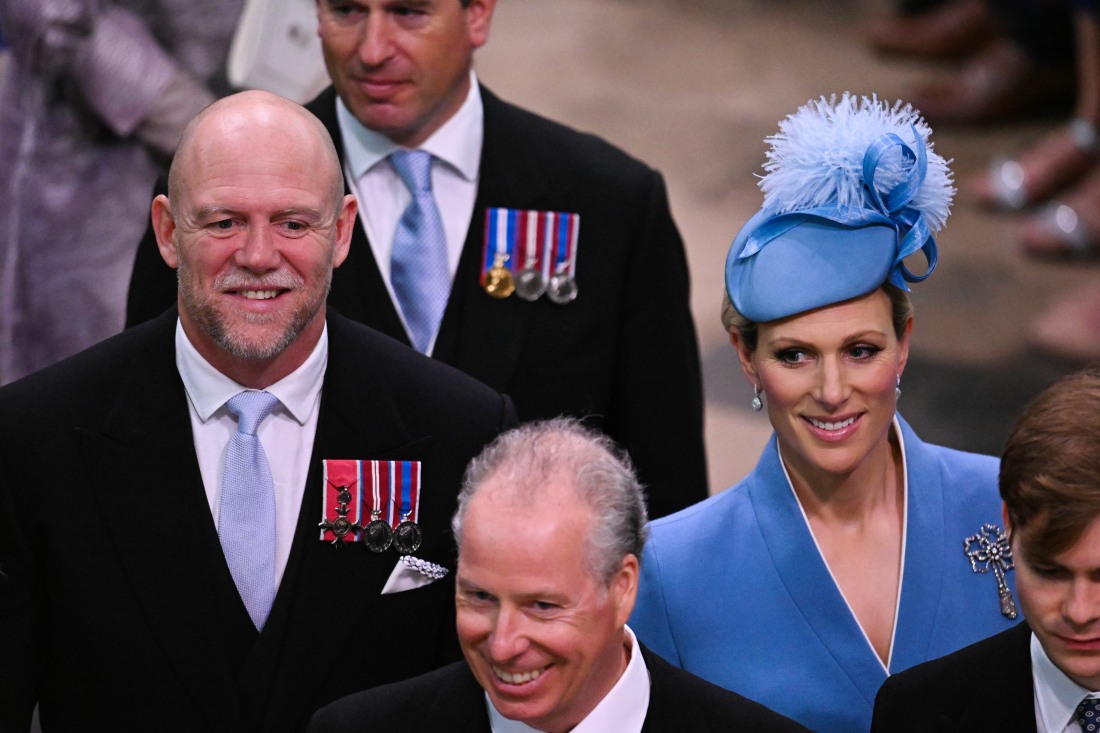 Photos courtesy of Avalon Red, Cover Images.