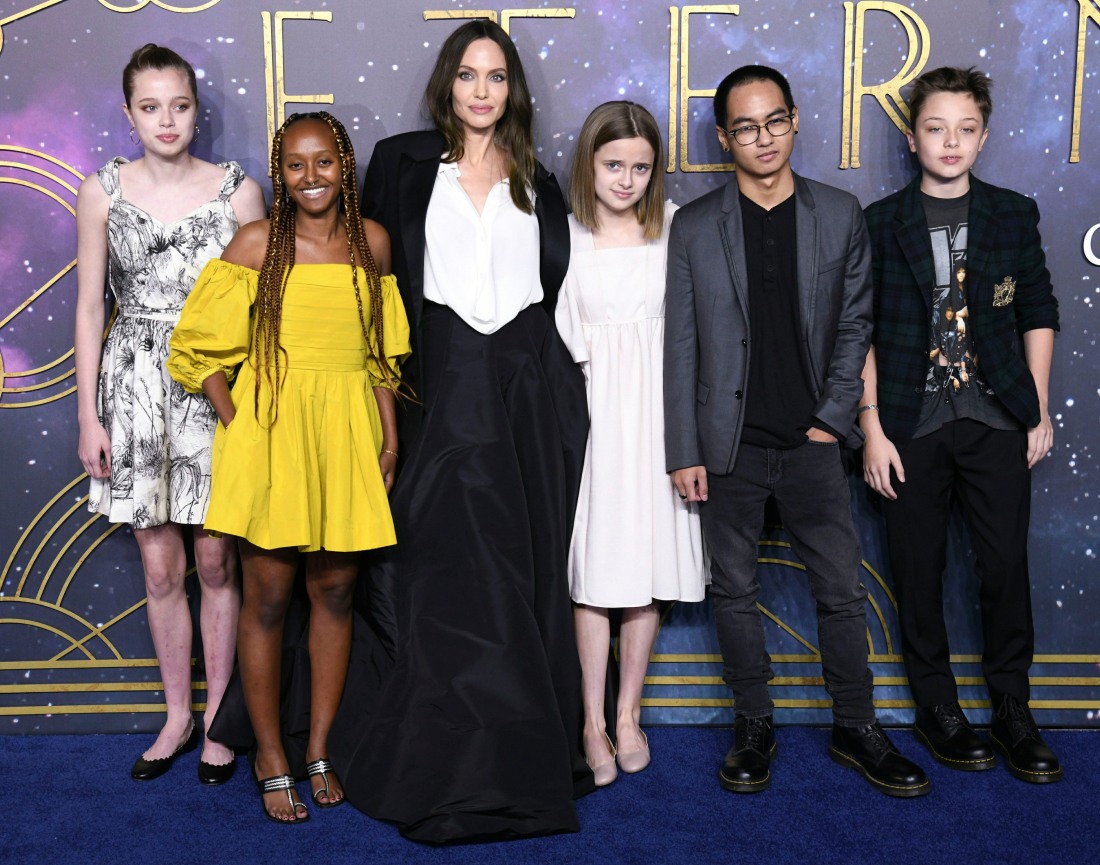 Brad Pitt has been emotionally and financially abusing Angelina Jolie since she left him and filed for divorce in 2016, after he physically abused Jolie and their children. Currently, Pitt is "punishing" Jolie by abusing the legal system and suing her for her sale of her half of their Chateau Miraval business. Angelina has extensive documentation of what went down at every level, from her attempts to sell her half (Nouvel) to Pitt, to his attempt to attach a gag order to the sale in an attempt to silence her about HIS abuse, to Pitt's utter incompetence when it comes to running a business. All Pitt has is lies and an unhinged crisis management team. Well, Pitt filed some new court papers last week, all about how Angelina was motivated by vindictiveness when she decided to sell Nouvel to Tenute del Mondo. One good thing about all of the bullsh-t Pitt has put her through is that Angelina is no longer choosing to remain silent in the face of his smears, lies, harassment and abuse. Angelina's people have been fact-checking Pitt's latest lies and responding to him in several outlets:
Brad Pitt filed new court papers yesterday wining that Angelina Jolie refused to sell her half of their French vineyard, Chateau Miraval, to him because she was feeling "vindictive" because a custody ruling didn't go her way. But a source close to the actress claims to Page Six that she didn't call off the deal because she had a bee in her bonnet — but because Pitt tried to stop her from speaking out about his abuse of their children.

Pitt, of course, was accused of "choking and striking" one of their kids during an infamous cross-country private flight in 2016, as well as "pouring beer" on Jolie. Pointing to court papers filed in 2022, a pal of Jolie's told us, "The reality is that [he] refused to complete the Miraval sale with Jolie unless she agreed to being silenced about the abuse… He demanded that $8.5 million dollars be held back [from his payment to her for the winery] to force her to keep quiet." (The idea was that if she blabbed, Pitt would keep some or all of the $8.5 mil).

The insider added that, whatever legal maneuvering the "Seven" star attempts, "He cannot escape from the fact that he verbally and physically assaulted Ms. Jolie and their children—even choking one of the children and striking another."

(A source close to Pitt told us the pal's claim is "misleading." The Pitt insider said that Pitt only ever asked her to sign a standard business NDA related to the winery purchase, which anyone selling a valuable asset would have to sign. "It wasn't about the family matters," they said, "It's standard to have a NDA that stops someone from selling something, then disparaging it and diminishing its value.")
Again, Jolie has extensive documentation to back up her narrative about the discussions between their respective teams. This wasn't just Brad and Angelina, sitting in a room and trying to figure out terms. They had lawyers and there's a written record of the back-and-forth. Which makes it even dumber that Pitt is now claiming that he was utterly blind-sided by Jolie's sale, or that the gag order he wanted was solely about Miraval alone. Anyway, that wasn't the only thing Jolie's people had to say:
A source close to Angelina Jolie claims Brad Pitt's continued legal action over their winery stems from her not agreeing to an NDA. But a source on Pitt's side says "the non-disparagement clause in the contract" was "a totally standard" business transaction.

Pitt's lawyer, Anne Kiley of Elkins Kalt Weintraub Reuben Gartside LLP, tells PEOPLE, "Brad has owned everything he's responsible for from day one, unlike Angelina, and he's not going to own anything further. He's been through every agency and professional she's thrown at him, two court hearings and we refer to the findings."

"No matter how many times Mr. Pitt amends his complaint, he cannot escape from the fact that he verbally and physically assaulted Ms. Jolie and their children — even choking one of the children and striking another," claims the source.

"Still today and in the seven years since that fateful plane ride, he personally has never publicly denied that it happened," the source claims. "Mr. Pitt saying that he is suing his ex-wife to protect his family is hard to understand because he is well aware the children have not felt able to return to the house in France for almost seven years now due to the events that led to Ms. Jolie filing for divorce."

"The reality is that Pitt refused to complete the Miraval sale with Jolie unless she agreed to being silenced about the abuse as he demanded that $8.5 million be held back to force her to keep quiet. Ms. Jolie had no interest in speaking about what happened. In fact, she has not done so even once, and instead she devoted her life to helping the children heal and to advocating to fix the very broken domestic violence response system in America. The only reason any of this has come out now is because Mr. Pitt decided to sue her for not agreeing to keep quiet."
While I respect every survivor's choices to do what's right for them when it comes to telling their stories, I'd just like to point out that I wish Jolie had been this proactive from the start, especially since Pitt's bullsh-t started immediately after she filed for divorce in 2016. Her silence – however noble, however based in self-preservation – left a vacuum in the public sphere which Pitt has filled with mountains of abuse, lies and horsesh-t. Anyway, Team Jolie. I hope she destroys him in court.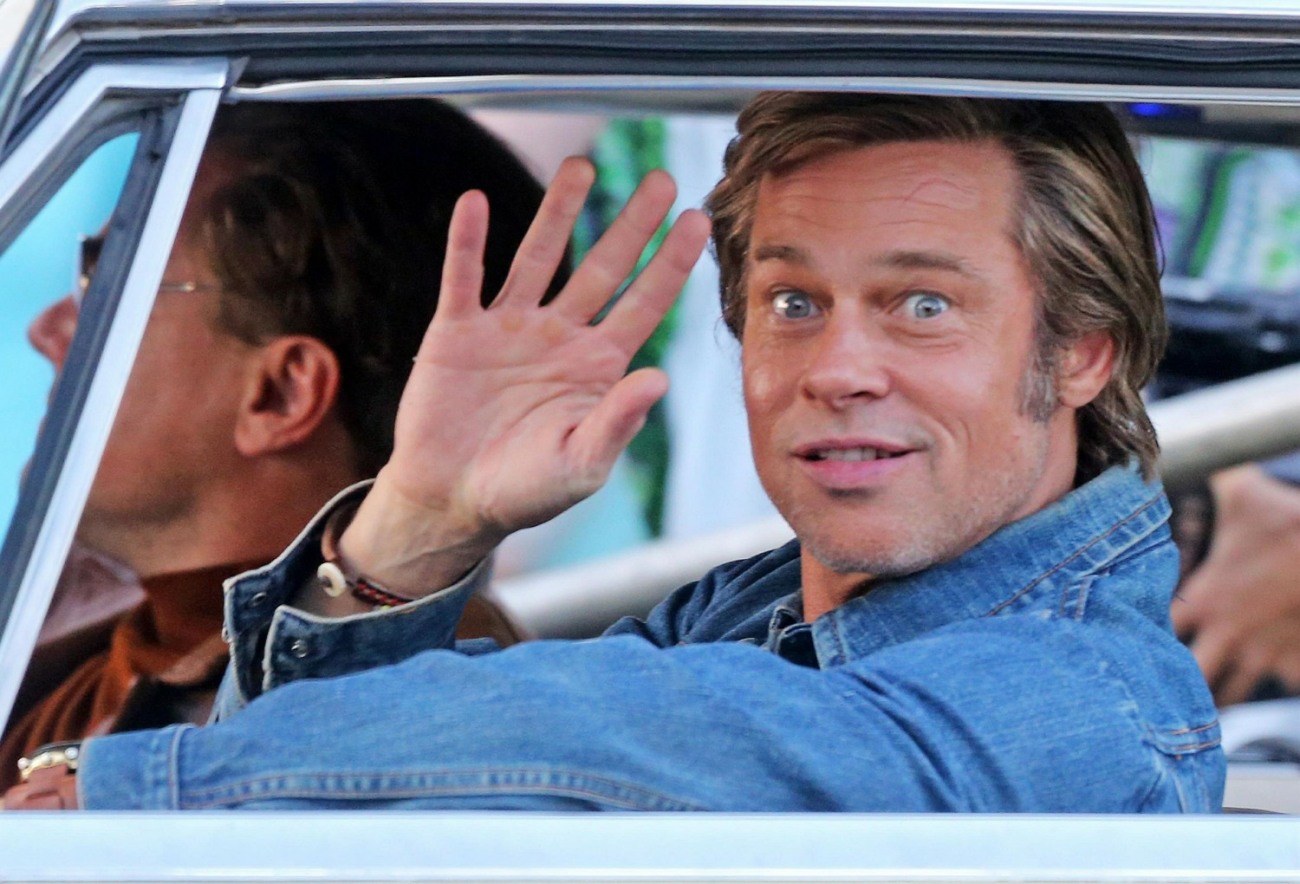 Photos courtesy of Avalon Red, Backgrid, Cover Images.