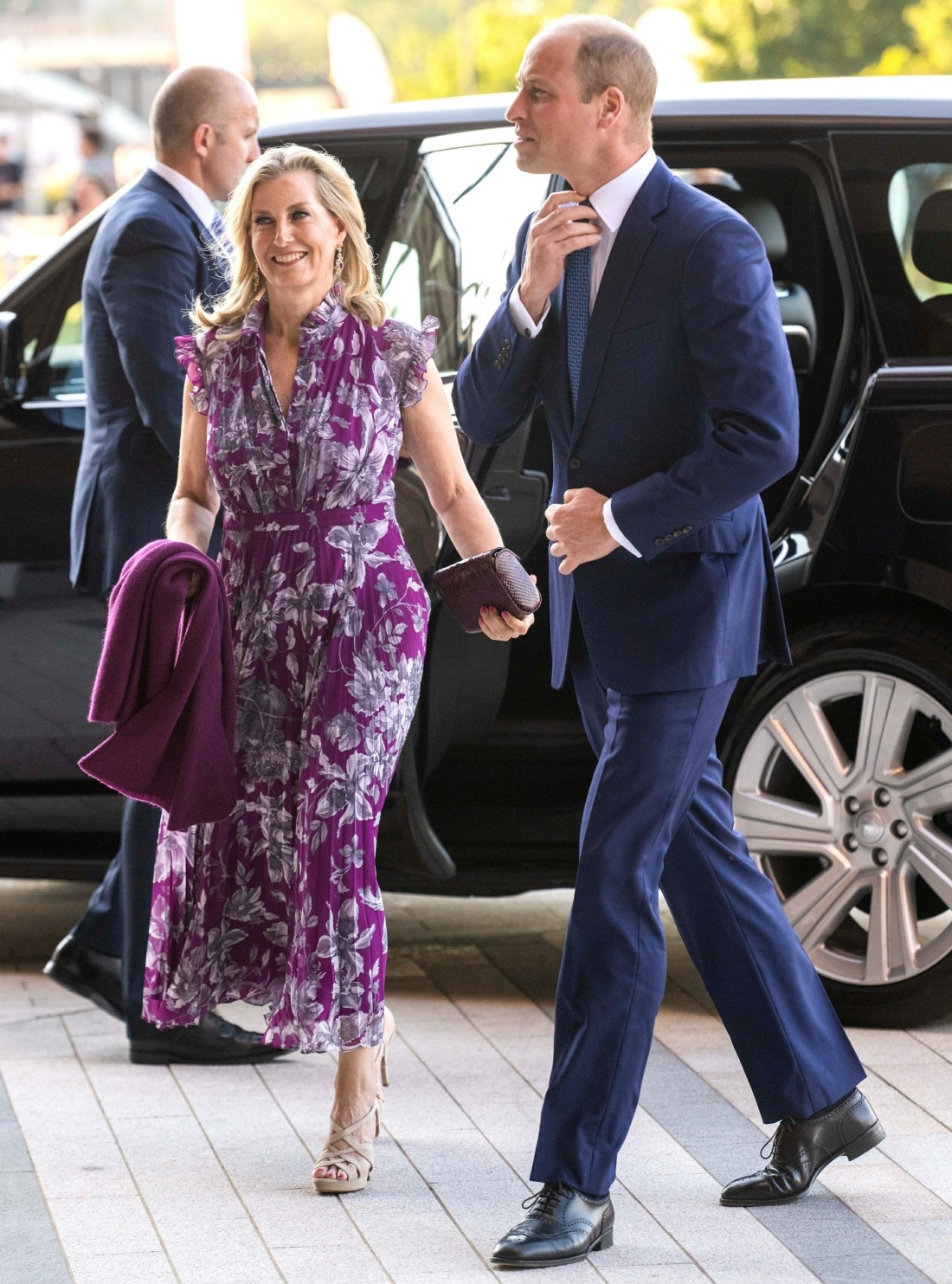 The Princess of Wales has not been seen since she was sent out to provide some counter-programming to Prince Harry's two-day testimony in a London court last week. Kate stepped out on consecutive days to perform these half-assed skits at hastily thrown-together events, like "Kate wants to meet low-income moms in Windsor" and "something about mental health, early years and rugby!" Kate also hasn't been seen since the extent and breadth of her mother's financial catastrophe was revealed last week. Maybe that's it – Kate is in hiding, Kate was told to simmer down and stay quiet.
Whatever happened, it looks like Kate wasn't invited to last night's screening. Instead, William brought along a blonde date: the Duchess of Edinburgh, his aunt. They attended the Royal Foundation's screening of Rhino Man, a documentary about the wildlife rangers in South Africa, and the documentary is also about Anton Mzimba, a ranger who was murdered by wildlife traffickers. You can read more about the screening here. The screening was either co-hosted by United for Wildlife or the screening profited the NGO in some way.
Is this a new era in royal pairings? Perhaps. I have to say, Sophie is positively glowing in these photos, she was so pleased to be invited to this screening. She chose a great dress too – while the ruffle at the shoulder is tedious, the color and print of this Erdem dress is gorgeous. The dress retails for £1,350. She looks ten years younger standing next to William. This also makes me wonder if something is being left unsaid about Prince Edward, who seems to have lost some weight recently, and he's been looking like he's in poor health. Hm. A missing Edward and a missing Kate.
PS… I cannot WAIT for the dozens of stories about how William and Sophie are the new "power duo" of the monarchy and how they should be paired up for glitzy events all the time.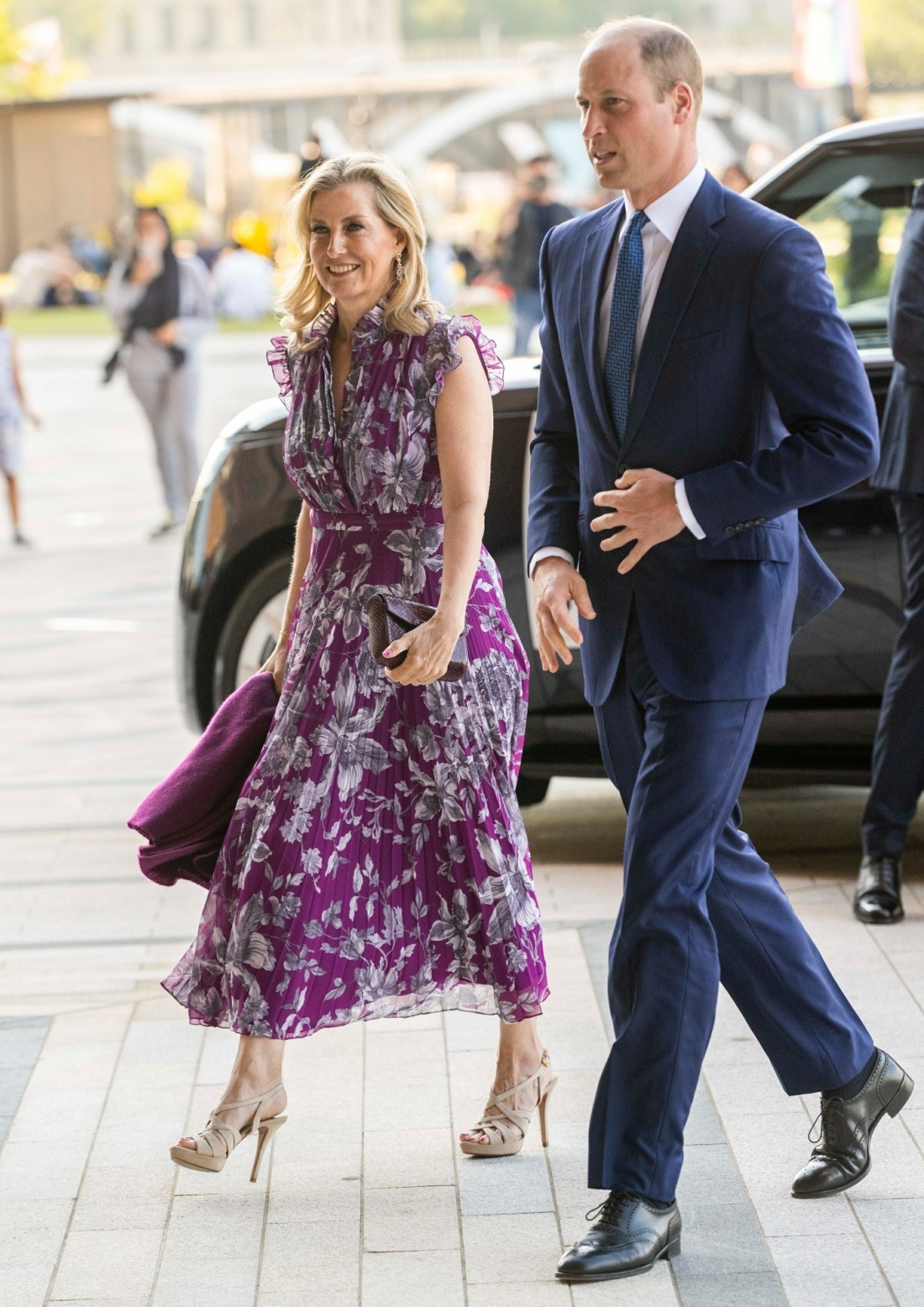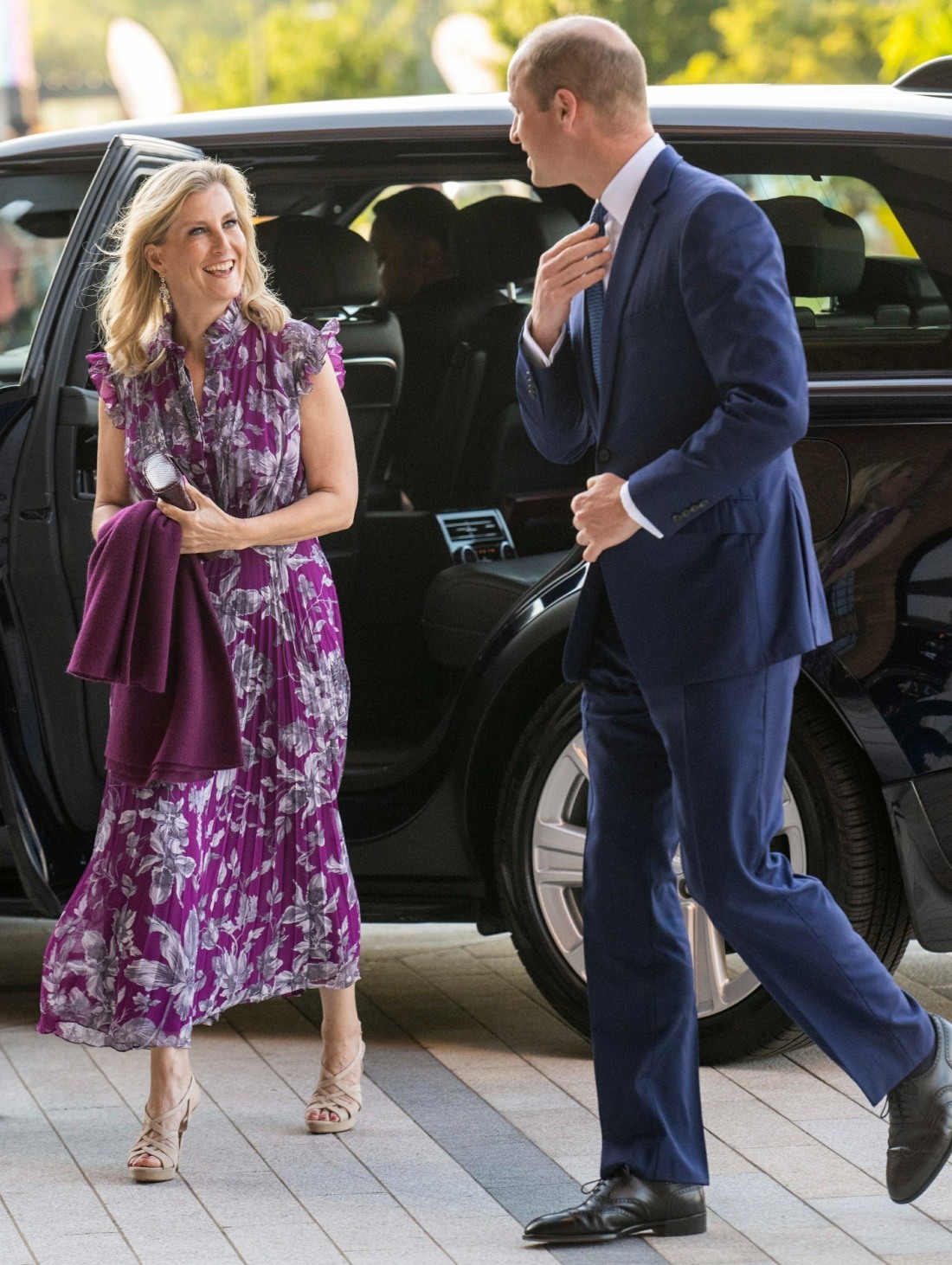 Photos courtesy of Backgrid.