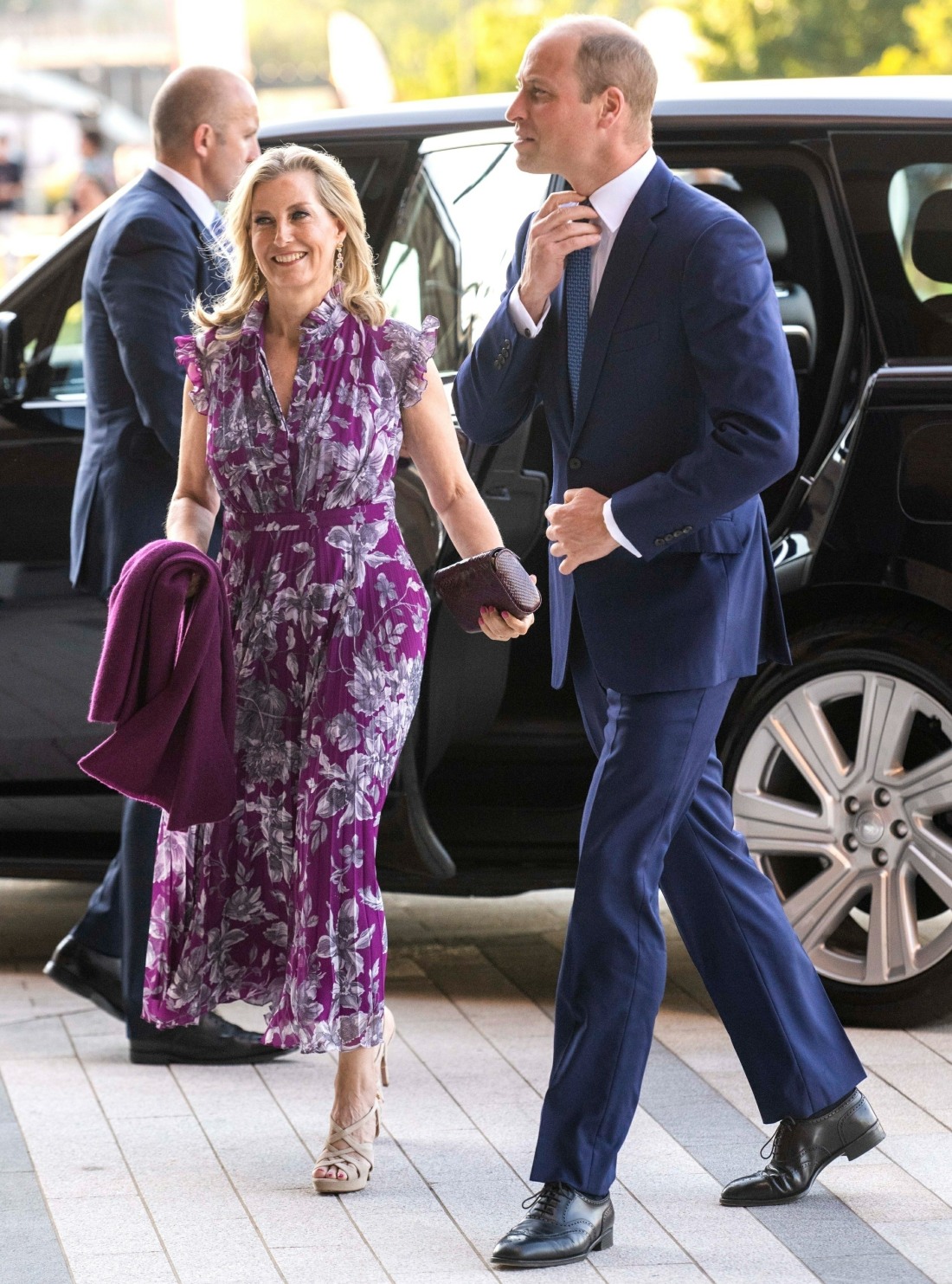 Tuesday evening, Prince William and the Duchess of Edinburgh stepped out for a screening of Rhino Man. I was shocked to see them paired up – while Sophie and Edward will often do events alongside William and Kate, this is the first time that William and Sophie have left their spouses at home and done an event just the two of them. It was also weird how both of them looked so relaxed – Sophie was practically glowing, and William didn't have his little fists of rage balled up. He seemed happy to be hanging out with Sophie. I mentioned in my coverage, "I cannot WAIT for the dozens of stories about how William and Sophie are the new 'power duo' of the monarchy and how they should be paired up for glitzy events all the time." Well, I was half right. The narrative isn't "wow, Peg and Sophie are great together." The narrative is "Sophie is amazing and she's single-handedly carrying the monarchy." From the Daily Mail's latest, "The Royal Family's new star! Duchess of Edinburgh is 'indispensable' to Kate and William thanks to her 'natural warmth and low-key approach' – and her outing with the Prince proved her new status, royal experts claim." Oy vey.
The Duchess of Edinburgh enjoyed a rare joint engagement with the Prince of Wales – and royal experts have now said it's a clear sign of just how important Sophie has become to The Royal Family. It's a rare sight to see Prince Edward's wife on an outing with only the heir to the British throne – but royal experts have said this is a clear indication of her new and improved status within The Firm.

Speaking to FEMAIL, royal commentator Richard Fitzwilliams said the pair's engagement together was 'unusual, but it highlighted Sophie's role as one of the hardest working members of The Royal Family. William and Catherine have a unique profile as the world's most glamorous royal couple with enormous soft power reach. Sophie has clearly established herself as their indispensable support.'

The royal expert continued: 'There is periodic interest in what Sophie wears, but she and her husband Edward are not in the eye of the media storm. That is the way they prefer it. However they are pivotal to the monarchy's charitable role, which is one of its main functions. Yesterday's event put this firmly in the spotlight. Her style is similar to Princess Anne, as she prefers a low-key approach to her duties. They have included trips to areas of conflict such as South Sudan and Sierra Leone.'

Royal author Phil Dampier, meanwhile, explained: 'Sophie is becoming a big star in The Royal Family and boy do they need her! With Harry and Meghan and Prince Andrew off the scene the King has got a slimmed down monarchy, but maybe it's slimmed down too much. He and the Queen, and Princess Anne are in their seventies and others like the Duke of Kent are approaching retirement. Sophie is a much bigger star than her husband Edward. She has a natural warmth and is good on walkabouts. She has been quietly getting on with the job, rather like Anne, and made several visits abroad. She has matured greatly and seeing her by William's side is an indication of her new status,' the author concluded.
Gee, wouldn't it have been amazing if the Windsors hadn't mistreated and abused an actual glamorous actress who married into the family? Meghan could have sprinkled her glamour over the whole family and effectively modernized this whole boring, staid, intolerant, racist institution. Instead, y'all have to spend all of this effort and energy trying to make fetch happen. It's been decades and no one's buying whatever the "new star" (lol) Sophie is selling. Now, all that being said, the optics are still fascinating to me, especially given that Kate and Edward stayed away. Hm.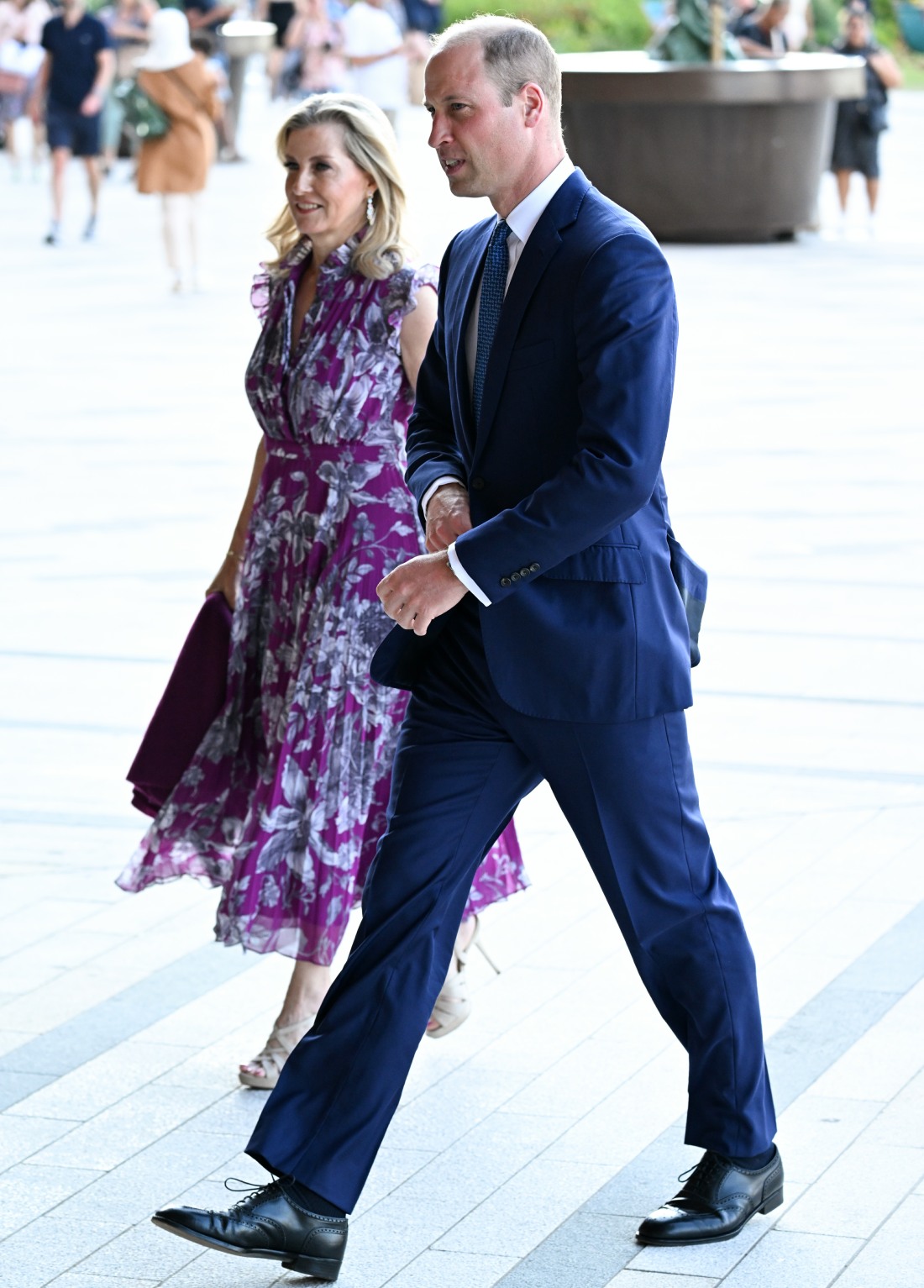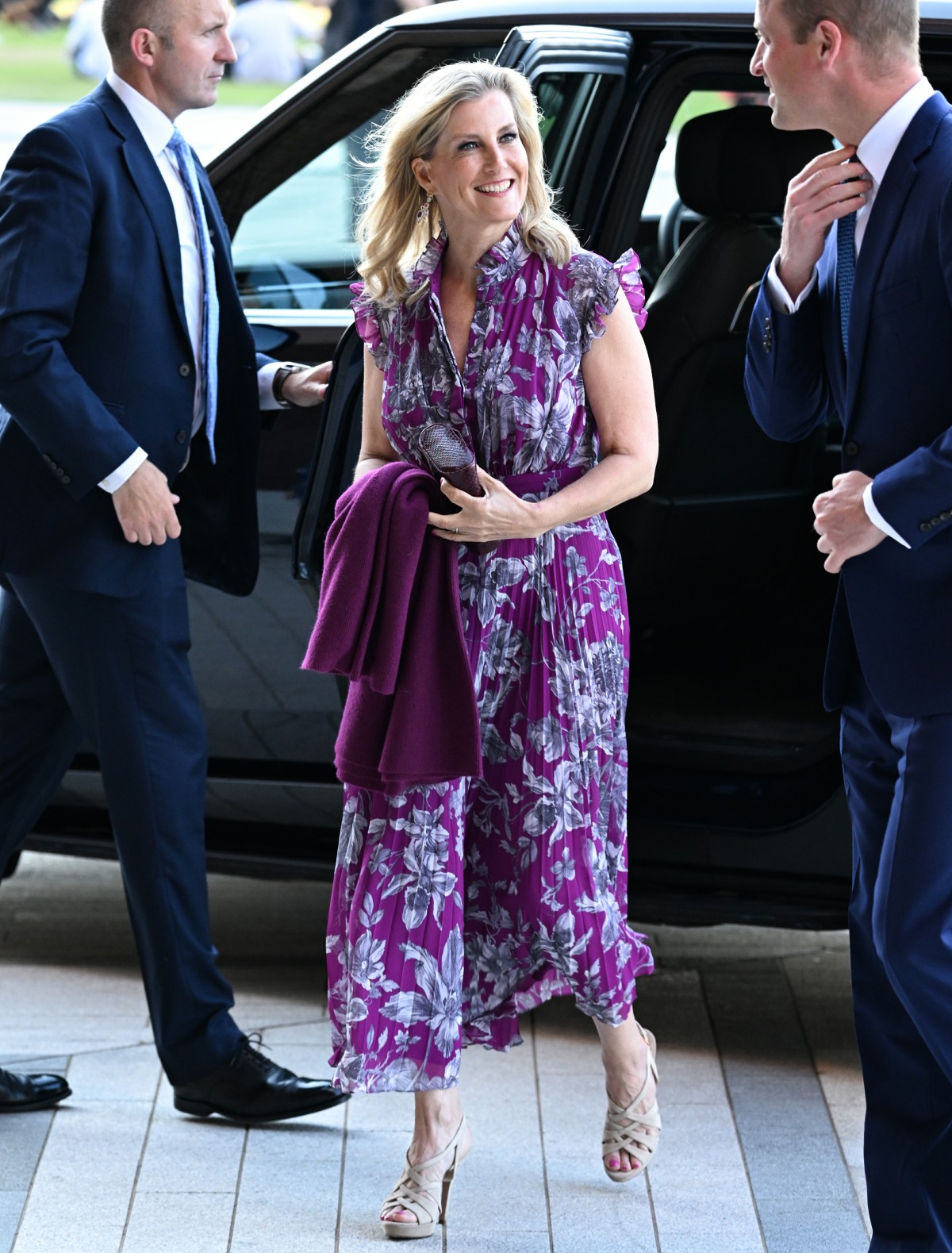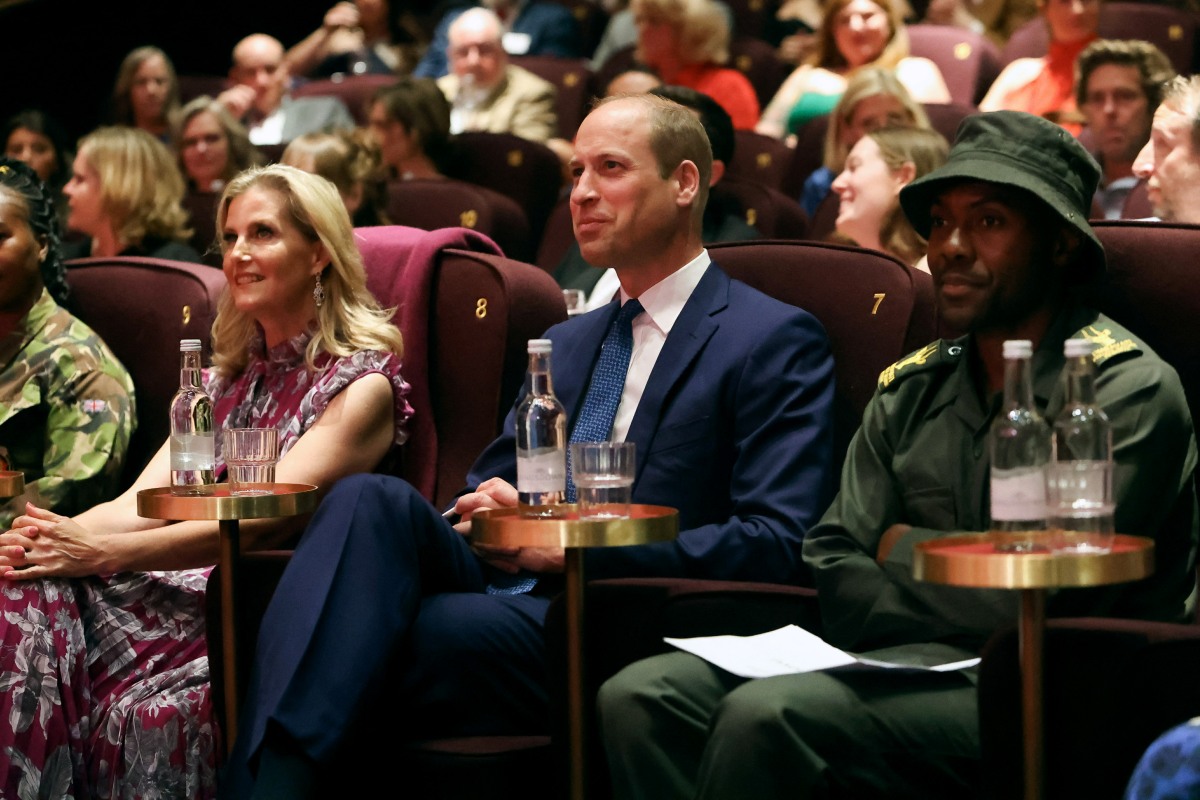 Photos courtesy of Backgrid, Cover Images.