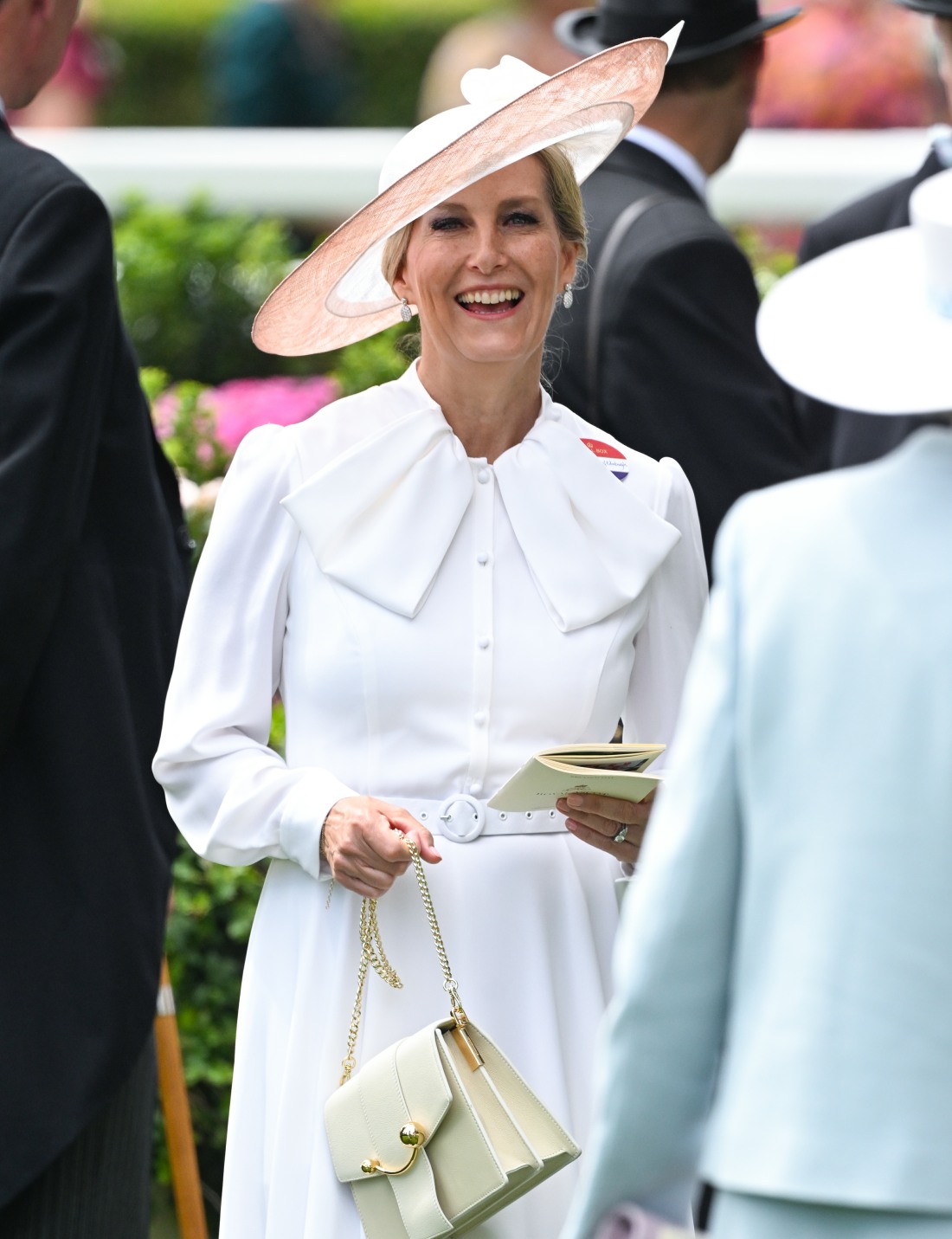 Here are photos from Royal Ascot Day 2. Once again, the Prince and Princess of Wales didn't bother to go to Ascot. It was Prince William's birthday, I'm sure he wanted to spend his special day with… someone other than his father and stepmother. King Charles and Queen Camilla were in attendance for the second day (they plan to go every day), and Princess Anne and her daughter Zara Tindall were also in attendance for the second day. Someone new popped up: the Duchess of Edinburgh, who rode in a carriage alongside her husband Prince Edward. No word yet on whether the Sussexes were the hot topic of Royal Ascot's Day 2.
Fashion notes: Camilla wore a pink coat dress by Anna Valentine, one of her go-to designers. That makes it even more notable that Camilla wore Dior on Day 1. Camilla also wore a Philip Treacy hat, because Ascot is all about hats. Speaking of, Zara's ensemble clashes – a navy dress with a bright green hat? And silver shoes? These people have no style. That dress is f–king hideous too. Meanwhile, Sophie wore a £3,450 silk dress from Suzannah, which is way too expensive for this frumpy frock. Anne looks like Anne – I bet she's had that whole ensemble in her closet for thirty years, if not longer (you can tell).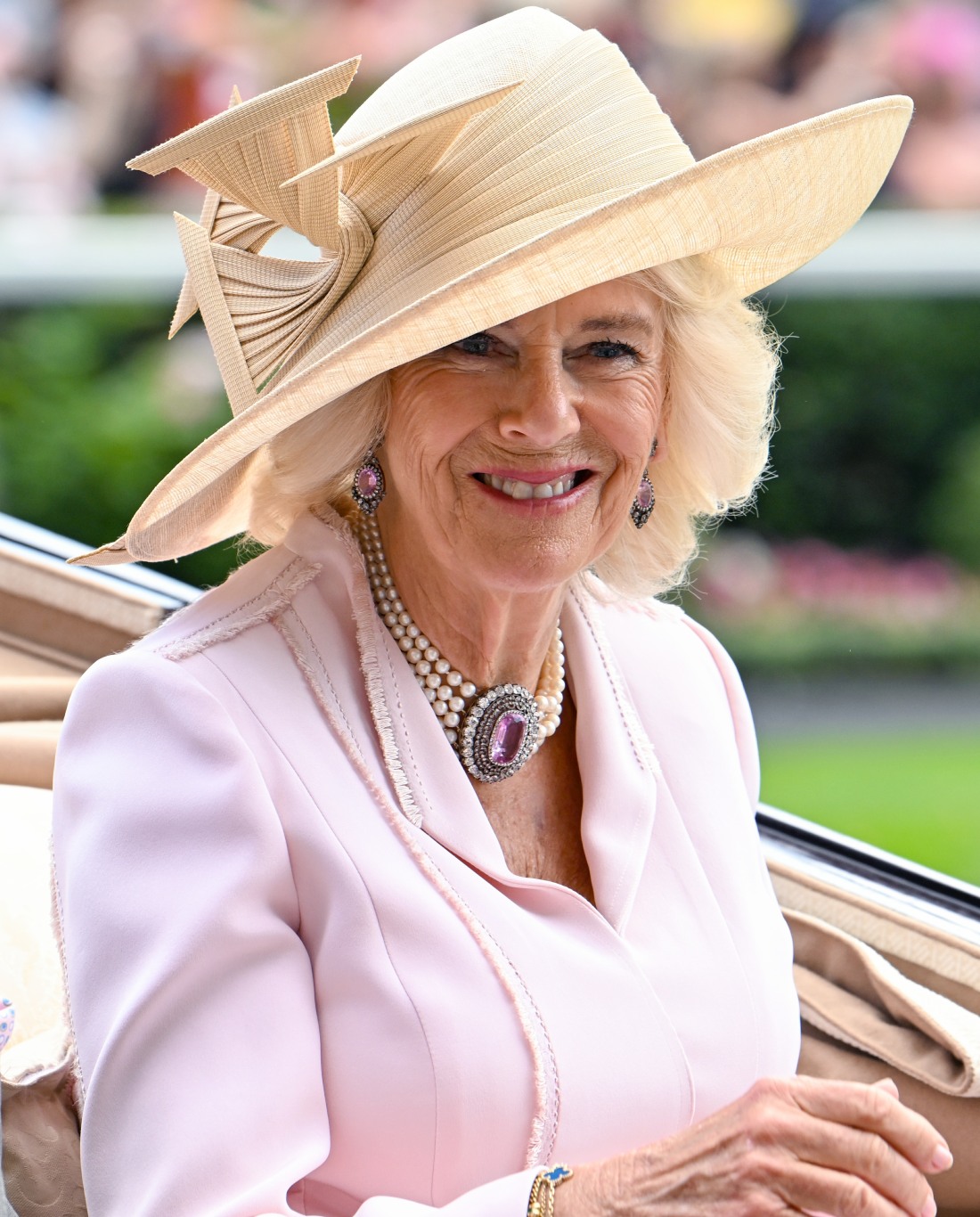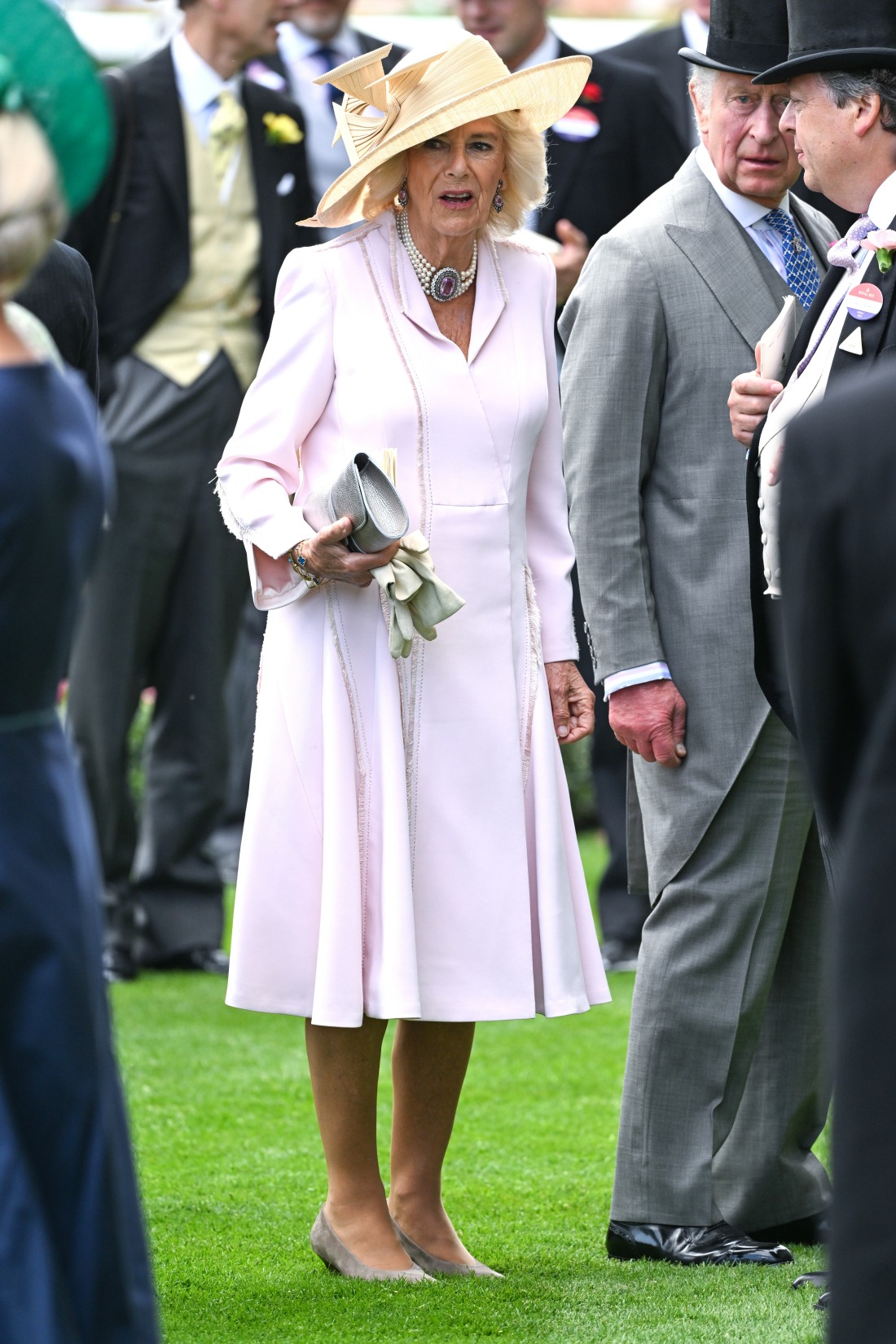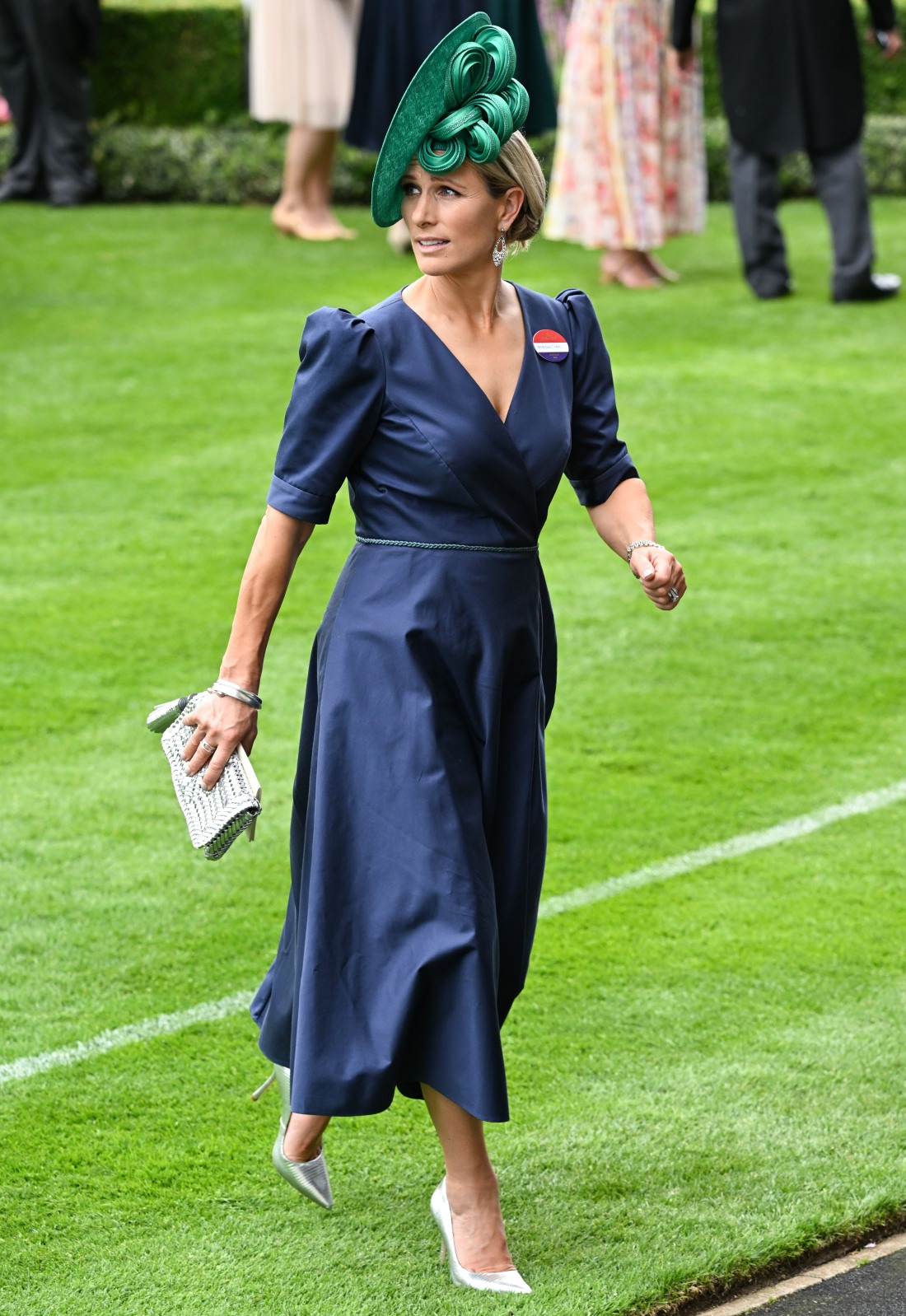 Photos courtesy of Getty, Cover Images.