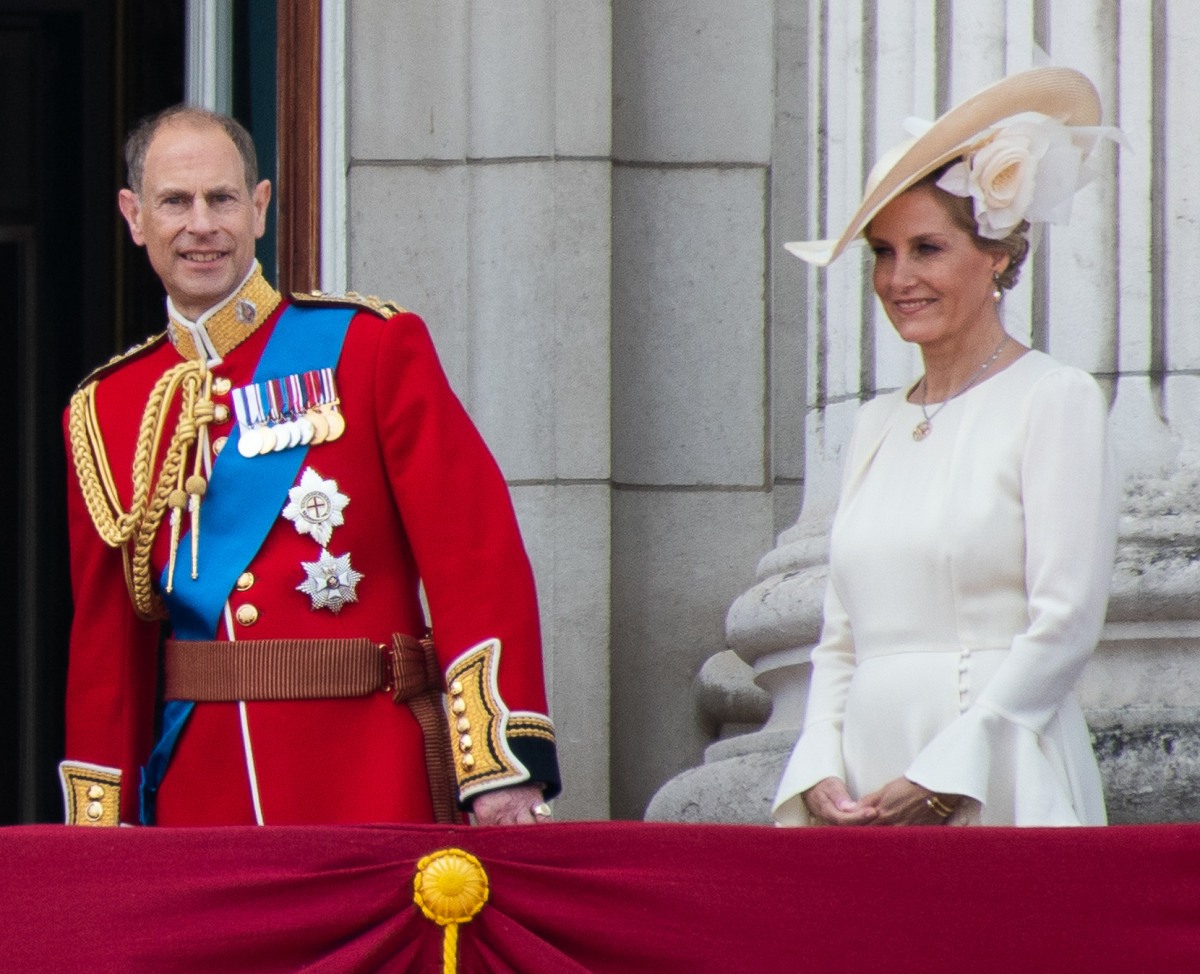 So much of the insanity coming out of the Windsor clan and the British media (working in concert) about the Sussexes is simply about control. Prince Harry and Meghan cannot be controlled by the UK media or the royal family. H&M make their own money, they don't give a sh-t about titles, and (most importantly) they can afford private security. The Windsors lost their ability to control and contain the Sussexes using their conventional methods, methods which "worked" on other royals… like Prince Edward and Sophie, the current Duke and Duchess of Edinburgh. Edward and Sophie both used to have "real jobs"… until they didn't. Until their wings were clipped. This compare-and-contrast is part of a new documentary, and none of these royal experts are talking about what they think they're talking about.
A new documentary has explored the similarities between the Duke and Duchess of Edinburgh and the Duke and Duchess of Sussex. Prince Edward: Will He Change the Royals?, looks at Queen Elizabeth II's youngest son's journey to becoming one of the most senior members of the British Royal Family. The couple have become hard-working, valued senior royals, but it wasn't always this way; they had series of scrapes after they married that saw Sophie boasting to the News of the World's 'Fake Sheik' about her PR firm's royal connections.

Edward's film company, Ardent, then made attempts to get around a ban on filming his nephew, Prince William, at university in St Andrews. There was also his disastrous appearance on It's a Knockout at Alton Towers in June 1987. Both were lambasted for trying to cash in on royal links. But unlike Prince Harry and Meghan , Sophie and Edward wound down their businesses and dug in to royals duties, rebuilding their reputations within the Royal Family.

The Duke and Duchess of Edinburgh reportedly received a one-off payment of £250,000 to end their controversial business careers in 2002. It was said to be passed off as ' compensation' for loss of earnings.

Speaking on tonight's documentary, journalist Emily Andrews said: 'The Queen effectively asked Edward and Sophie to give up their careers and become full time working royals. As an effective sweetener, she gave them £250,000 in compensation, if you like. There are parallels between Sophie and Edward and Harry and Meghan. I mean Sophie and Edward were the forerunners of trying to balance their royal career with actual money-making careers.'

Royal commentator Katie Nicholl echoed this suggestion, adding: 'I think you can draw parallels, absolutely, with the Sussexes. Harry also wanted to strike out, do things a little differently, and just as Edward found, these parameters are quite rigid, they don't really budge and kick against them too hard and you get badly wounded in the process.'

In March, after Prince Edward was handed his late father's title, the Duke of Edinburgh, royal commentator Richard Fitzwilliams told MailOnline: 'This rewards hard work and dedication to royal duty. Since they have decided that their children should have the option of titles, Harry and Meghan might take note that, in the face of initial adversity when they too had problems and bad press, Edward and Sophie have done remarkable service to the Royal Family. They deserve this reward.'
This carrot-and-stick approach to Edward and Sophie "worked" because they had few other options – Sophie and Edward's businesses were not successful, they were embarrassing the Firm, all while they lived in Buckingham Palace and had royal security. Meanwhile, Harry and Meghan simply had other options, they could leave and make their own path. More than that, the Sussexes HAD to make their own path because the Firm chose the "all stick, no carrot" approach. The Windsors were on the war path and they're all still trying to devise punishments for the Sussexes – strip them of their security, no, they can't even pay for their own security, not like that! They need to pay for their own lifestyle, no, not that way, we're going to smear their business deals! Where is the "offer" to buy the Sussexes out of their private businesses? Oh, right, it never happened. It's all about control, and Sophie and Edward getting a relative pittance of $250K as a payoff is hilarious. That's all it costs to get a lifetime of service from Sophie and Edward? There are rumors that they can't even afford the upkeep on their giant, 120-room mansion, Bagshot Park.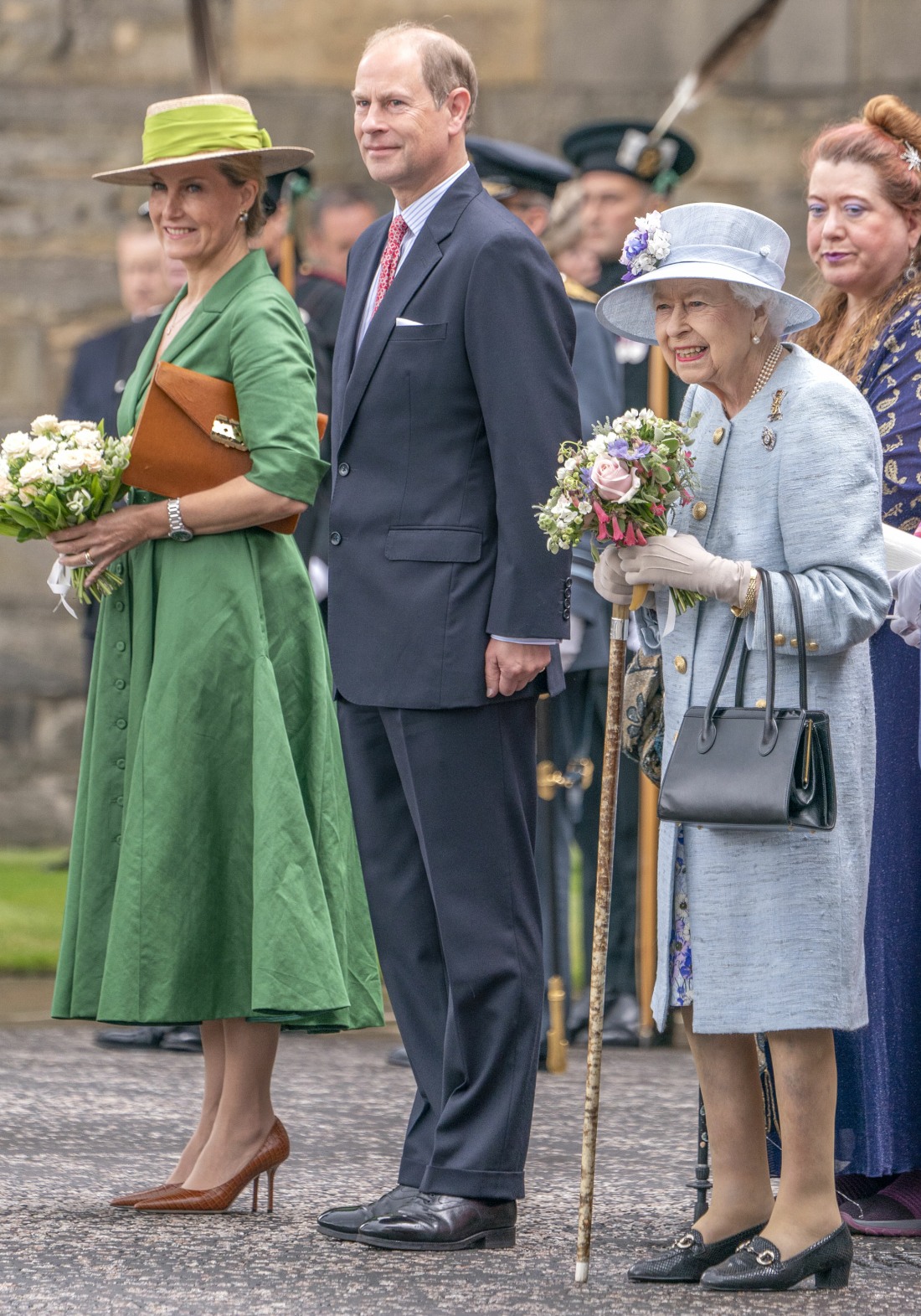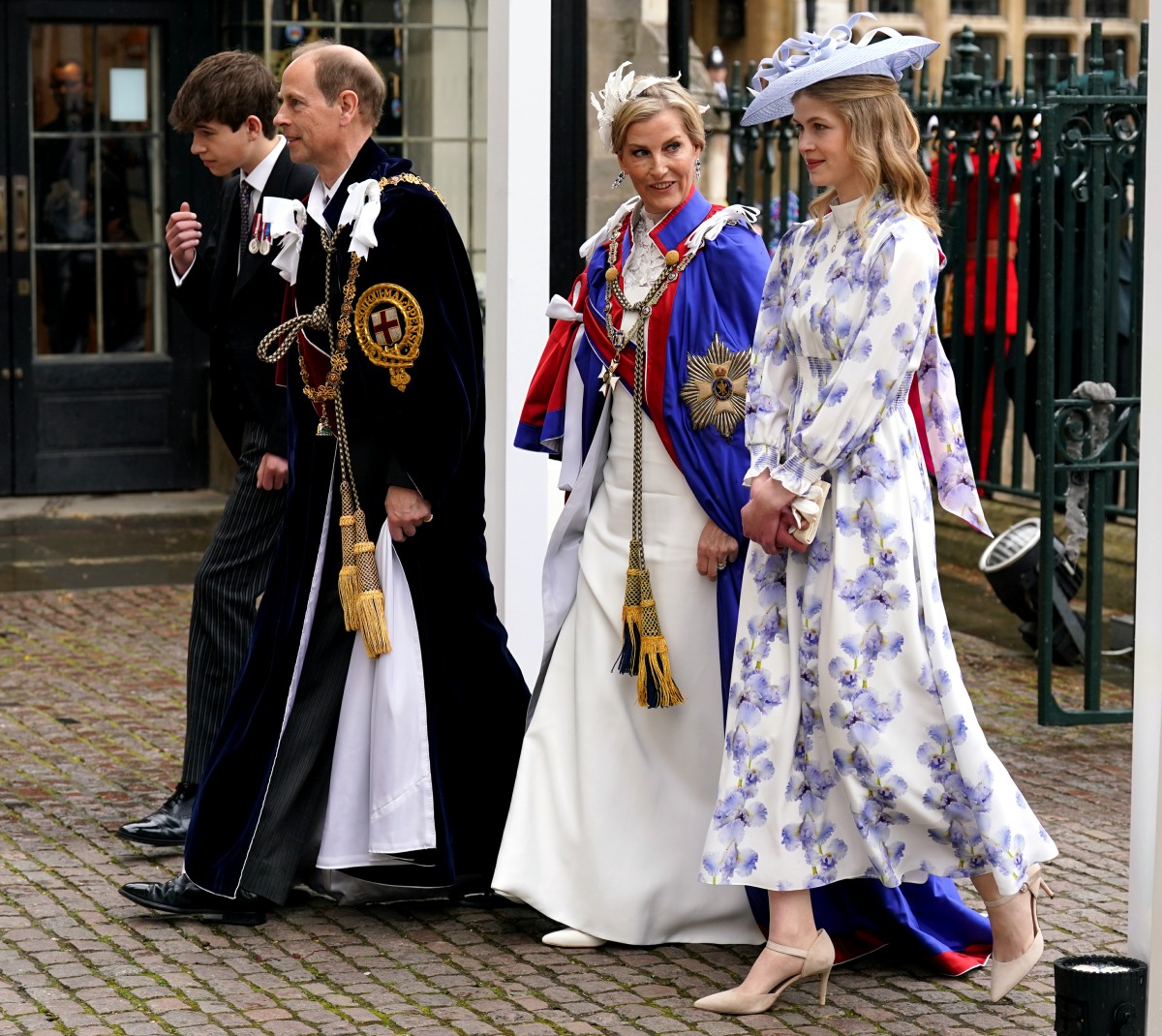 Photos courtesy of Avalon Red, Cover Images, Instar.