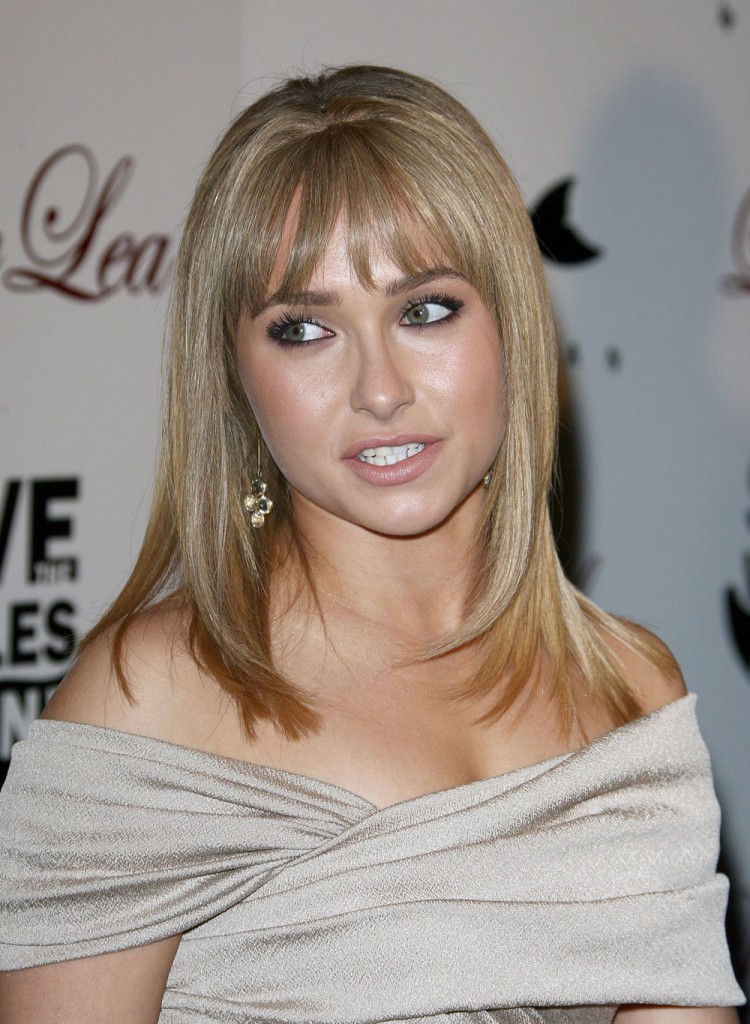 Hayden Panettiere, who claims that she's not like the rest of us and thinks that the public wants to "destroy" celebrities, is continuing to give her ex boyfriend, Milo Ventimiglia, a hard time on the set of their show Heroes. Hayden and Milo split way back in February, and there were reports in March that she was trying to get him kicked off the show and refused to be around him on set. That's understandable a month after a breakup, but it's been nearly 10 months and Hayden still hasn't found a way to exist peacefully at work with her ex. Her fat paycheck and Heroes' low ratings don't seem to be motivating her either. The National Enquirer reports that Milo is trying to be nice to Hayden on set but that she's not having it and is giving him dirty looks, treating him like crap and talking smack about him to the producers:
"Haydens… never been dumped before, and when they resumed shooting the new season, she began taking out her hostilities on Milo," said the insider.

"She's been bad-mouthing Milo behind the scenes to the producers. She gripes about doing scenes with him and flashes him dirty looks when they are not shooting…

"Milo hoped they could maintain a professional relationship…"

When Milo tried to smooth things over with Hayden, "she acted like she didn't know what he was talking about," the source said.

"Hayden told Milo 'Will you please get over yourself! Your ego is getting in the way of my acting!'"
[From The National Enquirer, print edition, December 7, 2009]
I believe this story about a girl who once explained that she gives fans a "half smile" as a "survival skill." She's full of herself and she can't handle it that she got dumped. How lame for Hayden that she's letting it affect her work and is still holding on to a bitter grudge after nearly a year.
Hayden Panettiere is shown at a benefit on 11/15/09. Credit: Juan Rico/Fame Pictures