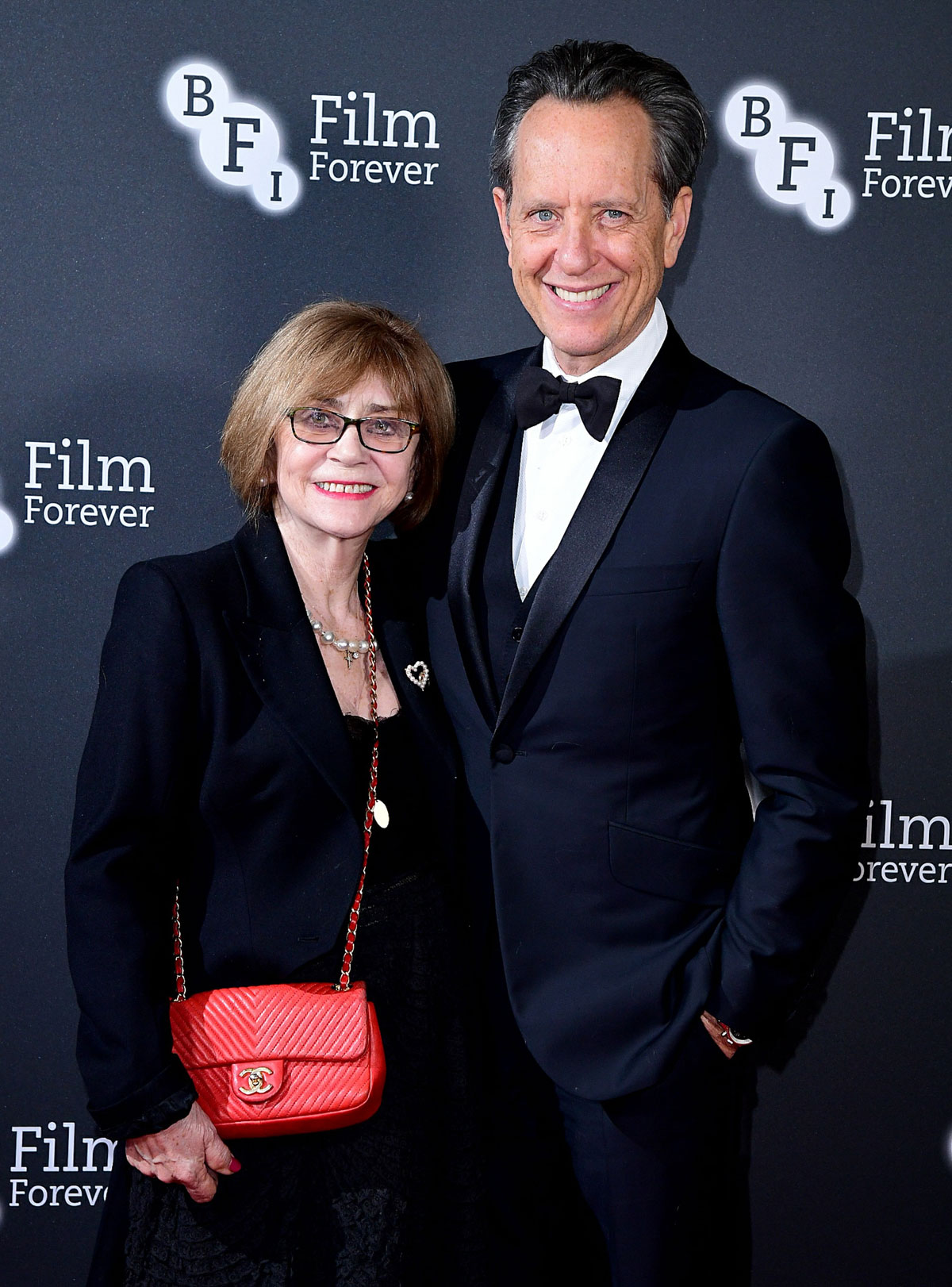 Like many, I first saw Richard E. Grant in Can You Ever Forgive Me. He was an utter delight, both onscreen and off, and his unadulterated joy made the 2019 awards season fun to watch. While that was an undoubtedly high moment for him, sadly the next year his wife was diagnosed with cancer. By the time of her passing in September 2021, he and Joan Washington, a dialect coach, had been married for 38 years. To help process his loss, Richard has compiled his diary entries into a memoir to celebrate the span of their life together. He recently spoke with the LA Times to talk about A Pocketful of Happiness, available in the US on August 1:
How he got started keeping a diary, it's a doozy: When Richard E. Grant was 10 years old, he fell asleep in the back seat of the car. Upon awakening, he saw his mother and a friend of his father's having sex in the front seat. This was obviously traumatic, so Grant, having no one he could talk to about it, started keeping a diary. It is a habit that Grant, 66, has maintained ever since.

Why he especially wanted to keep a diary during his wife's cancer battle: "Your memory forgets stuff and tricks you, and I wanted to have a record of every day and every stage we went through together," says Grant, whose new book, "A Pocketful of Happiness," charts those terrible times but also explores their 38 years together. "My diary was a way of trying to hold on to and capture all that."

On continuing to talk about and to his late wife: "People who are grieved want to talk about the person who is gone. But I don't want to talk about the suffering part without the other 38 years" And later Grant said, "It's like how I was so grieved by that idea of not being able to share my day with her in all the detail [telling her about details like]: Is that an Edward Hopper behind you and a baseball bat on the wall? But then I thought that after 38 years I know what her response would be… So it's still an ongoing conversation. Please know that I'm not saying out loud, 'Oh I said to Stuart…' but in my head it's still there and I find that a very reassuring way of dealing with this loss."

None of his original entries were edited: "In a diary you don't know what's coming tomorrow, and that's what gives it the immediacy and authenticity and value. Nothing was revisited afterwards in the diary entries. And when I was seesawing backward in time I also relied on diaries and our letters rather than trying to fashion something fancier out of it. I think you would sniff that out very fast."

'Joy overwhelmed the sadness': "I found an old biscuit tin that I thought had a piece of Christmas cake left in it, but I found a stash of letters that Joan and I had written to each other. Finding that cake tin stuffed with letters, I could hear her voice was so powerful. It was absolutely golden. I was so thrilled, and, of course, heartsore, but joy overwhelmed the sadness.
What a dear heart. He's so personable in the way he speaks, and I bet that will also be true of his writing. I'm looking forward to reading the memoir, though I know some parts will be tough. I mean, his story about the cake tin already sent me to pieces. Looking back at the timeline, it's crazy to think he was busy promoting Loki when his wife was so ill. Was that maybe a relief, just to have a little bit of focus on something lighter? However he felt, I'm sure he took candid notes in his diary. Hug the ones you love, you never know what's ahead.