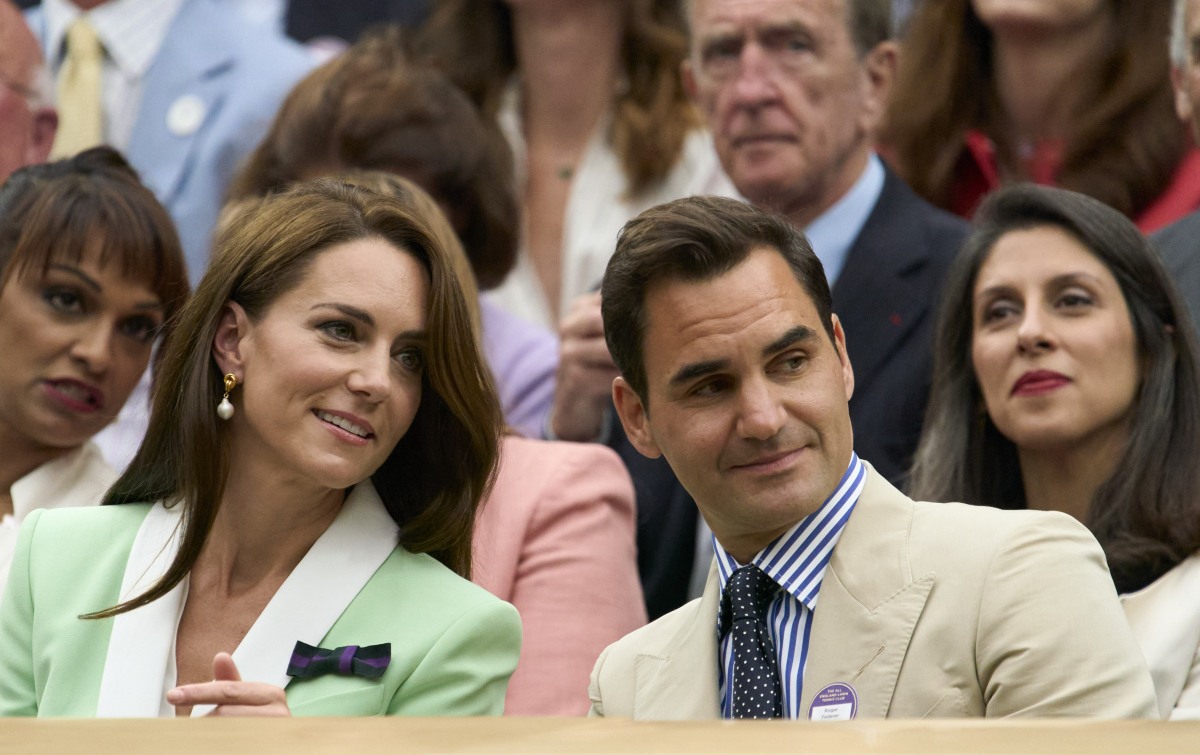 Roger Federer is enjoying his retirement. He retired last year, just weeks after Serena Williams played her final match in New York. I still love that the two GOATs went out within weeks of each other – they're the same age, they came up at the same time, and they are two of the biggest stars tennis will ever see. Roger has spent his first retirement year traveling, hanging out on stage with Coldplay, developing a new fashion line with his sponsor Uniqlo, and visiting Wimbledon for a special Royal Box honor last month. Roger was asked to come to Wimbledon and sit in the Royal Box with the Princess of Wales (and his family). Afterwards, all people could talk about was how much Cauliflower Kate flirted with Roger, how they would make a good couple (??) and how Roger's wife Mirka looked "over" Roger and Kate's flirty energy. Well, Rog was in NYC this week to promote his new fashion line, and he chatted with the NY Times about retirement, fashion and "Princess Catherine." Oh, lord.
His retirement: "I always feel like I've reached a high point, and then it keeps going. Life without the game, and life without the fans, and life without the schedule that has dominated my life for 25 years has definitely been something I didn't know how I would take. For the longest time I tried to come back and give it one more shot and leave the game healthy, but it was not doable. But the good/bad thing about Covid, and with my knee surgery, is that everything started to slow down in the past three years, so it wasn't like I came from playing 100 matches and then boom, it's over. At the end I was relieved, I think, and happy to retire. It ended in the most perfect way at the Laver Cup. I was surrounded by my biggest rivals, and my family was there and my friends. For me it felt like, "OK, I'm good now. I don't need to chase that itch anymore."

What it was like to come back to Wimbledon & sit in the Royal Box: "Last year I walked out on Centre Court for the 100-year anniversary celebration. It was beautiful but painful. I was injured. I didn't know if I was going to be able to play again, so it was a very emotional moment. But this year was totally different. My dad whispered to me, "Don't you wish you were playing on court instead of sitting and watching?" and I was like, "No. I feel content watching and enjoying the game." It was so fun sitting next to Princess Catherine. I know her quite well. She is an avid tennis fan, and she plays herself. Sometimes we have to be careful we don't speak too much. You can talk, and then it's super-quiet, and then you have to applaud.

Eating burgers in NYC & the buzz in the city: "I've always been strict and serious about being a professional athlete, but I would eat burgers, I would eat desserts, I would have a glass of wine. For me having a burger was nothing out of the ordinary, but this one was perfect looking, so I had to post a picture of it. I was so busy when I came for the Met Gala. I feel the buzz is back.
True story about the 2022 Wimbledon centenary event on Center Court: I am still shocked that the royal patron of Wimbledon skipped it entirely. Kate just… didn't go. It was this huge moment for the tournament, they brought back so many of their former champions, including Roger, and Kate didn't give a sh-t. As for Roger referring to her as "Princess Catherine" – I'm sure she loves that. I doubt Mirka loves it, which is probably why Roger says "Sometimes we have to be careful we don't speak too much." Because Kate was trying to get in his face the whole time.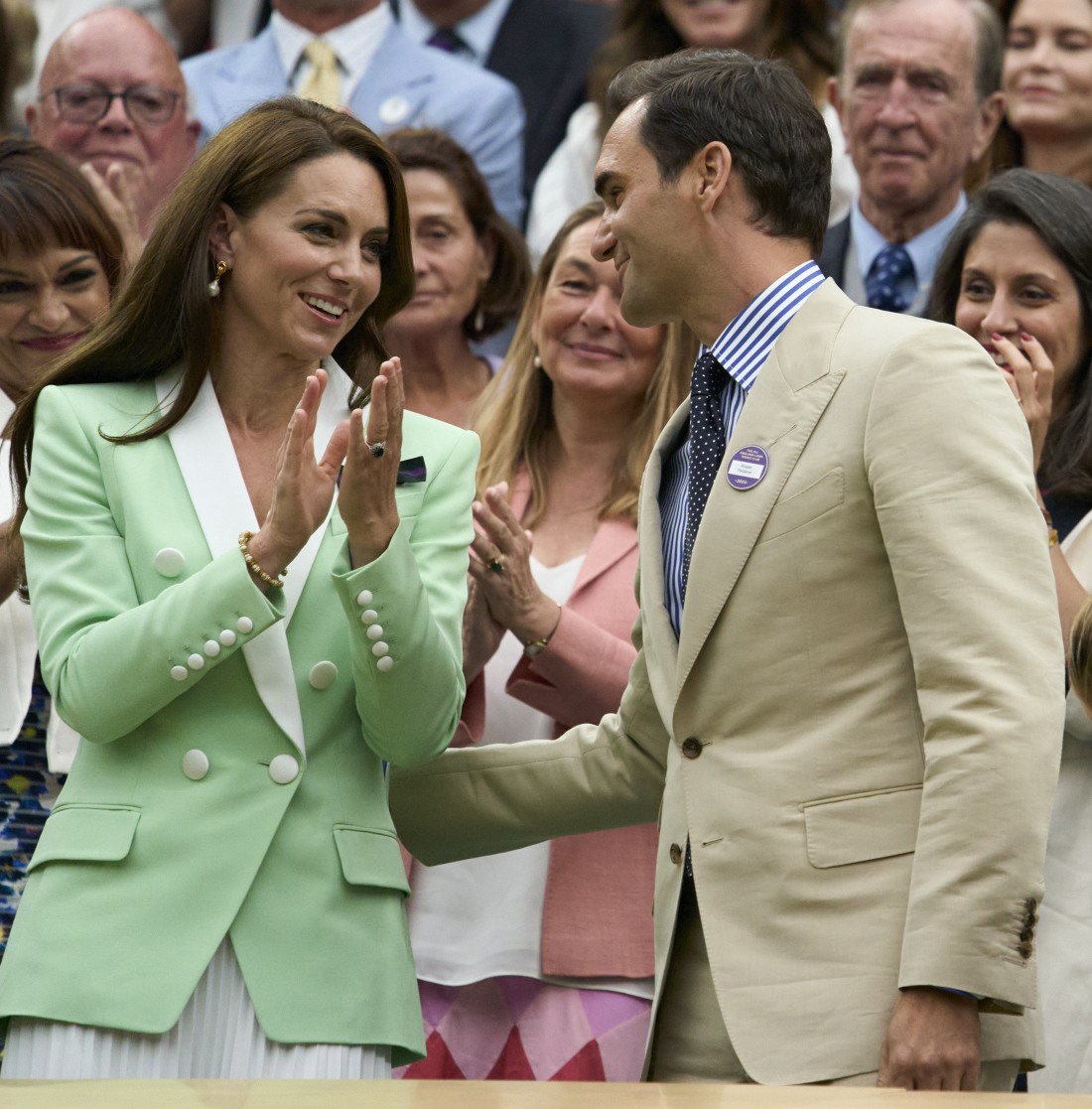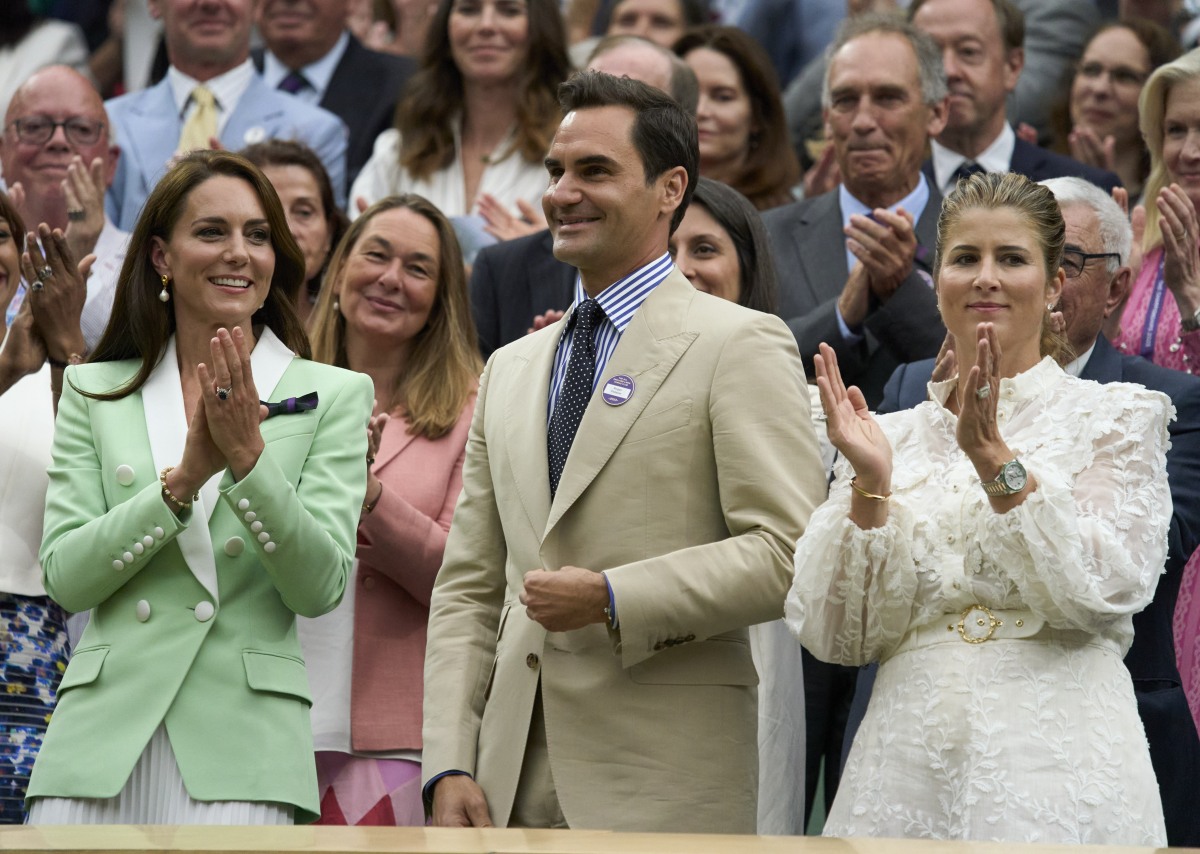 Photos courtesy of Avalon Red.