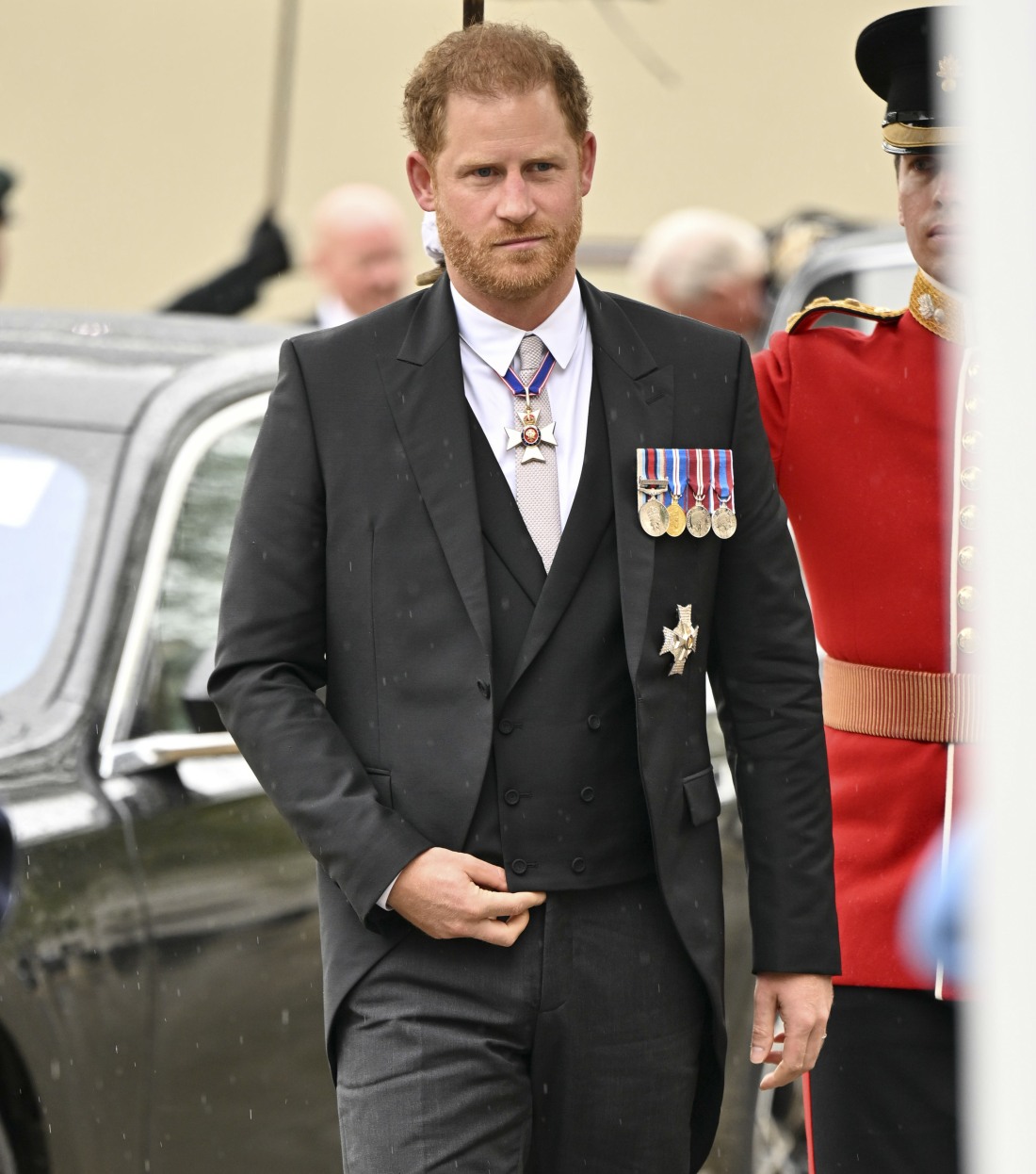 The only time I've checked on Royal.uk is when we covered all of the stories about the British royal family making a point of snubbing a baby. That was in 2021 through this year – the royal webmasters decided that Lilibet Diana shouldn't be added to the royal family's official website for more than seven weeks after her birth, then following QEII's death last September, those same racist webmasters didn't update Lili and Archie's titles when they were updating everyone else's. It wasn't until March of this year that the line of succession included "Princess Lilibet" and "Prince Archie." Anyway, long story short, there's more bullsh-t on Royal.uk.
Prince Harry's page on the royal family's website was just updated to remove references to his "His Royal Highness" title.

After Express reported on Friday that the Duke of Sussex was still being called "His Royal Highness" in his bio, the outlet noticed on Tuesday that the page had been updated to remove the two references to the title.

Both references were tied to Harry's work to raise awareness about HIV/AIDS in 2016. The title is now replaced with "the Duke or the Duke of Sussex" — although he did not receive his dukedom from his grandmother Queen Elizabeth until his May 2018 wedding to Meghan Markle.

The royal family's website has not been completely updated following the death of Queen Elizabeth. As Express pointed out last week, Queen Elizabeth was still referred to as the current monarch, King Charles was called "the Prince of Wales" and Queen Camilla was still being styled as "the Duchess of Cornwall."

Buckingham Palace said in a statement reported by Express: "The Royal Family website contains over five thousand pages of information about the life and work of the Royal Family. Following the death of Her late Majesty Queen Elizabeth II, content has been revisited and updated periodically. Some content may be out of date until this process is complete."
The thing is… this didn't need to be updated whatsoever. Harry's HRH was not removed, neither was Meghan's. They voluntarily agreed to NOT USE their HRH styles when they stepped down/were forced out as working royals. The HRHs are still there, because King Charles doesn't have the stones to actually remove them formally. So this is his weaksauce way of giving some red meat to the people braying for him to "punish" Harry. Speaking of, we still don't know for sure if Charles intentionally snubbed the Sussexes for some kind of private ceremony for QEII's death-anniversary, but Page Six claims that Harry and Meghan will "pay respects" to QEII in their own way next month.
Prince Harry and Meghan Markle plan on honoring the first anniversary of Queen Elizabeth II's death "in their own way" after not making the invitation list for the royal family's forthcoming Balmoral Castle gathering.

"They will of course acknowledge and pay their respects to Her Majesty in their own way," a source with direct knowledge tells Page Six exclusively while confirming that the couple "haven't received any information or invitation to plans marking the anniversary of her death."

However, the insider notes that the memorial at the Scottish estate is not a formal royal event.

"I know the palace has said nothing official is happening," the source shares, adding that honoring the late Queen is very "personal."
Harry adored his grandmother and grandfather, but I doubt he cares about whatever soap opera storyline is playing out in Scotland right now. I believe that Charles didn't invite the Sussexes or contact them at all – I think contact completely ceased immediately following the coronation.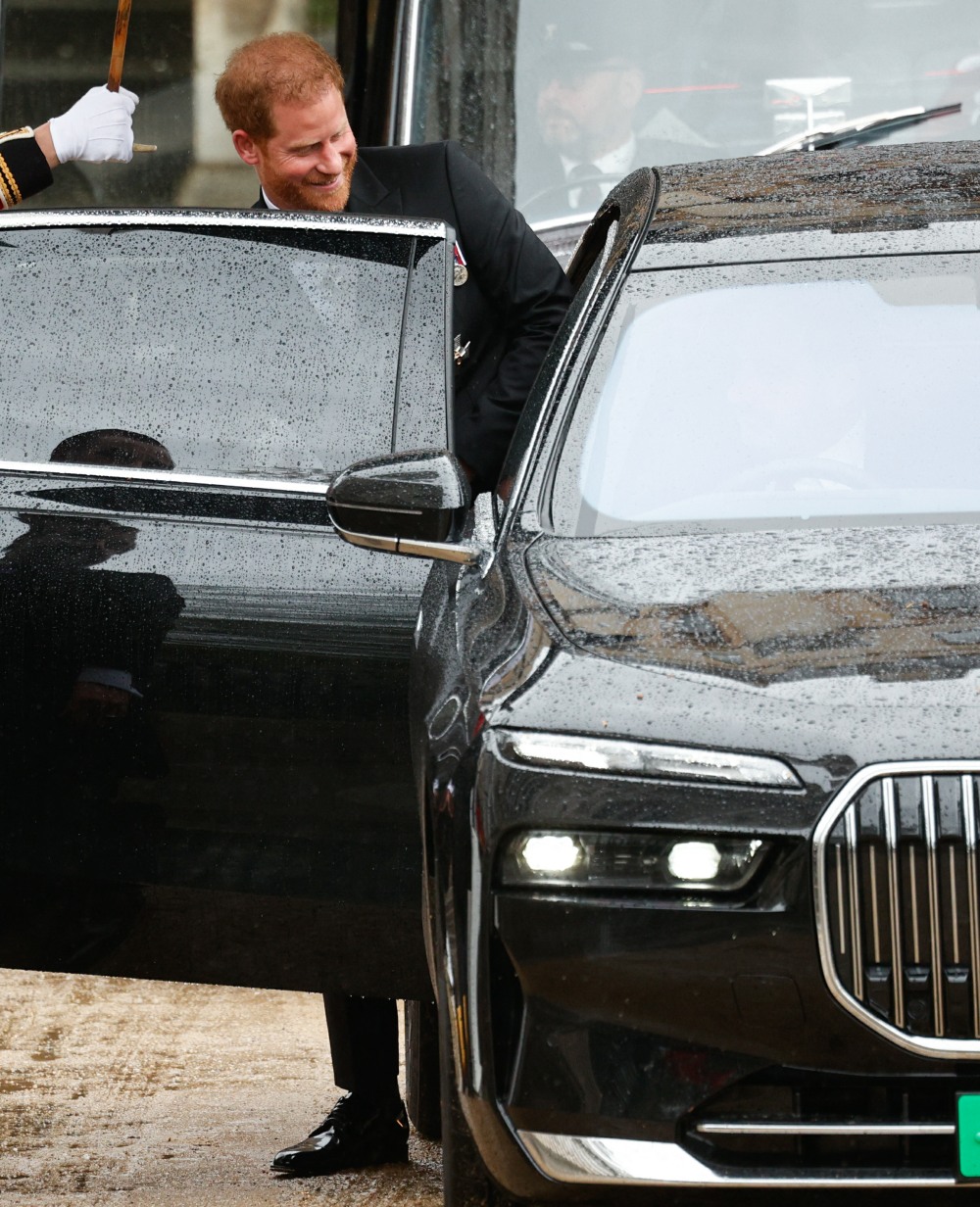 Photos courtesy of Cover Images.