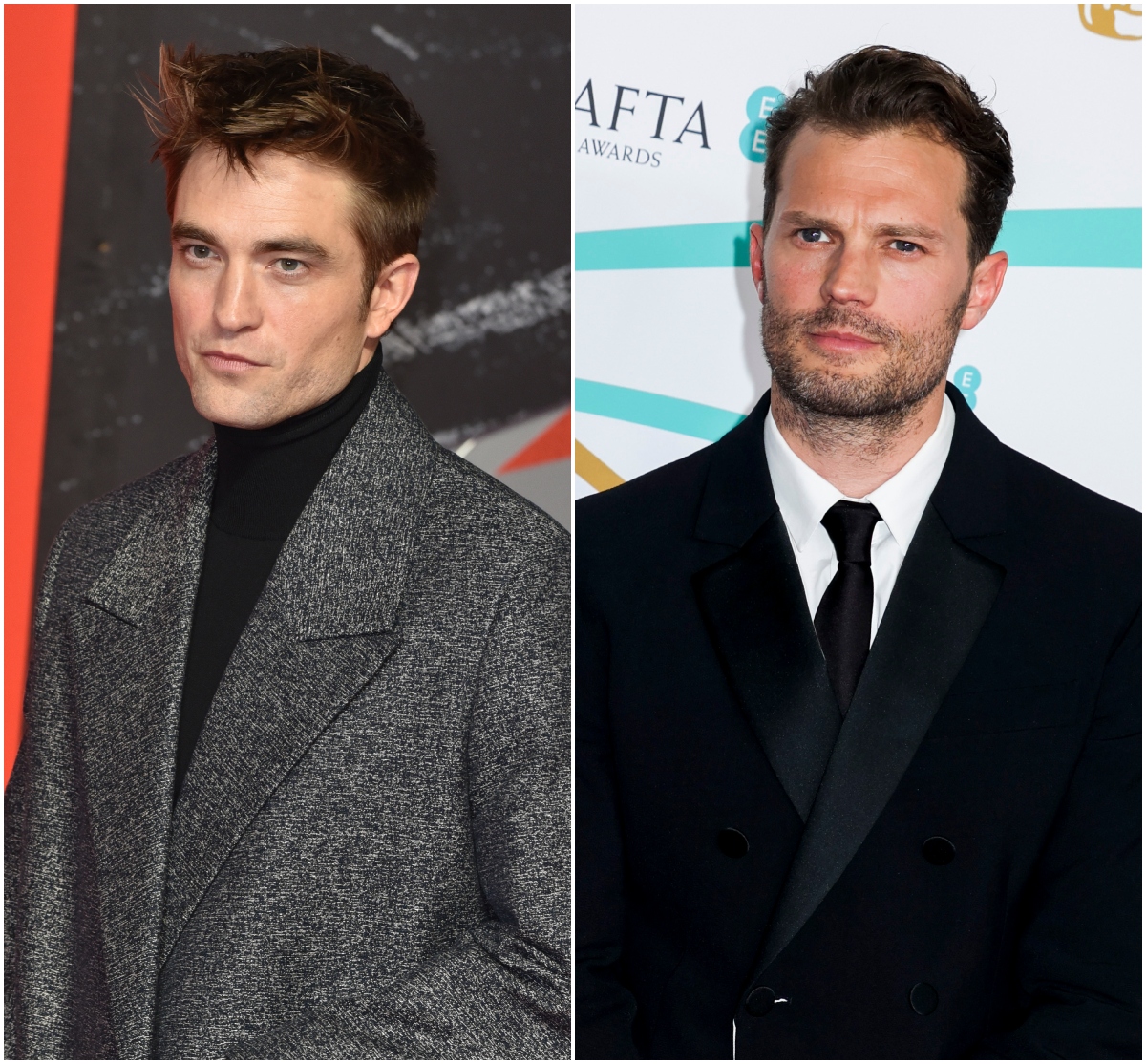 I did not know that Jamie Dornan and Robert Pattinson were once roommates as young actors in London. I presume someone somewhere has written a fanfiction about these two beautiful men living together and so forth; if not, please commence, Internet! Just kidding. But I guess it makes sense that they were friends, coming up together at the same time. They also shared a flat with Andrew Garfield, Charlie Cox, and Eddie Redmayne during this period. Prior to the SAG-AFTRA strike, Jamie was promoting the Netflix action movie Heart of Stone, slated for an August 11 release. Obviously the actors are not doing any promotional work anymore. Wired released an interview on YouTube recorded prior to the strike with Jamie and his co-stars Gal Gadot and Alia Bhatt. In it, Jamie talks about his friendship with Rob Pattinson and how he used to be jealous of Rob's early success with Twilight.
Jamie Dornan has nothing but love — and a hint of jealousy — for longtime friend Robert Pattinson.

In a new WIRED interview with Heart of Stone castmates Gal Gadot and Alia Bhatt, the Irish actor, 41, reflected on his relationship with the Twilight star.

"I've known Rob forever," he said. "He's a really good friend. I love him. I think he's one of the most interesting and exciting actors around."

The Fifty Shades star explained that he was envious of Pattinson, 37, who was making a name for himself as vampire heartthrob Edward Cullen when the pair — as well as pals Andrew Garfield, Charlie Cox and Eddie Redmayne — were roommates over a decade ago.

"I probably at one point was quite jealous of him, like early on when we were all friends back in London and Rob was just like going places and we sort of weren't," he admitted, referring to Pattinson's Twilight fame.

"You love him," Gadot chimed in, teasing her costar. "You love him so much."

"I think he's amazing," Dornan agreed, adding that the Lighthouse actor is "the nicest guy in the world."
It's sweet that they're still friends. In my view, Rob became a movie star (or what passes for a movie star in this day and age) and Jamie didn't get to quite the same level of fame for one reason: Rob is interesting. Rob is chaotic, and always has been. He constantly says absurd things in interviews, he prefers to play weird characters whenever he can, and he subverted expectations and didn't get swole to play Batman. (He trained for three months prior to filming, but he didn't go the full Chris Hemsworth superhero routine.) You truly never know what's going to come out of that young man's mouth. Jamie is beautiful, but boring. He's also a good actor when given the right material but he isn't as good at being a celebrity and I don't think he takes as many risks with the roles he chooses. Nevertheless, there are far worse fates than being a square-jawed leading man who has little to do besides look stoic–it's nice work if you can get it. As an aside, I find it amusing that both men played a version of Edward Cullen–Rob played the Original, and Jamie the Sadist Redux since Fifty Shades is based on Twilight. Fifty Shades is much worse than Twilight, but it's just funny to me that they've both played that character.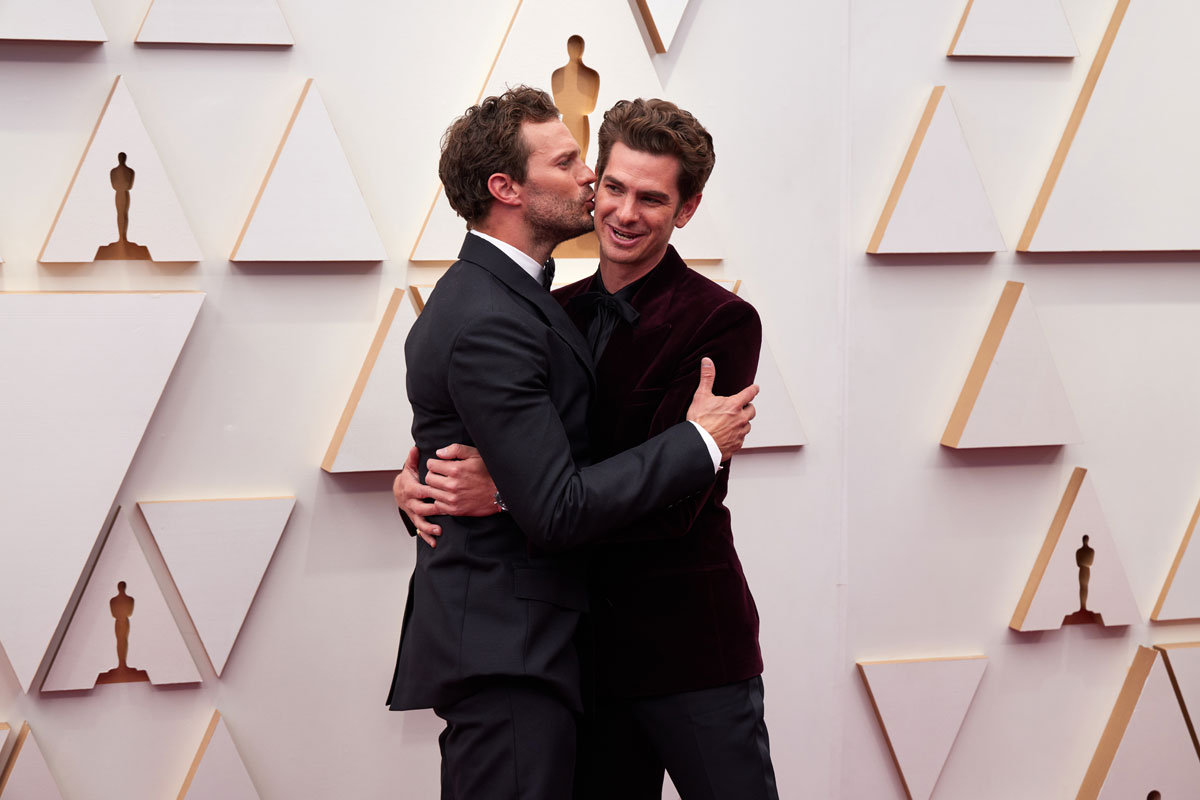 Photos credit: Avalon.red and Getty Images