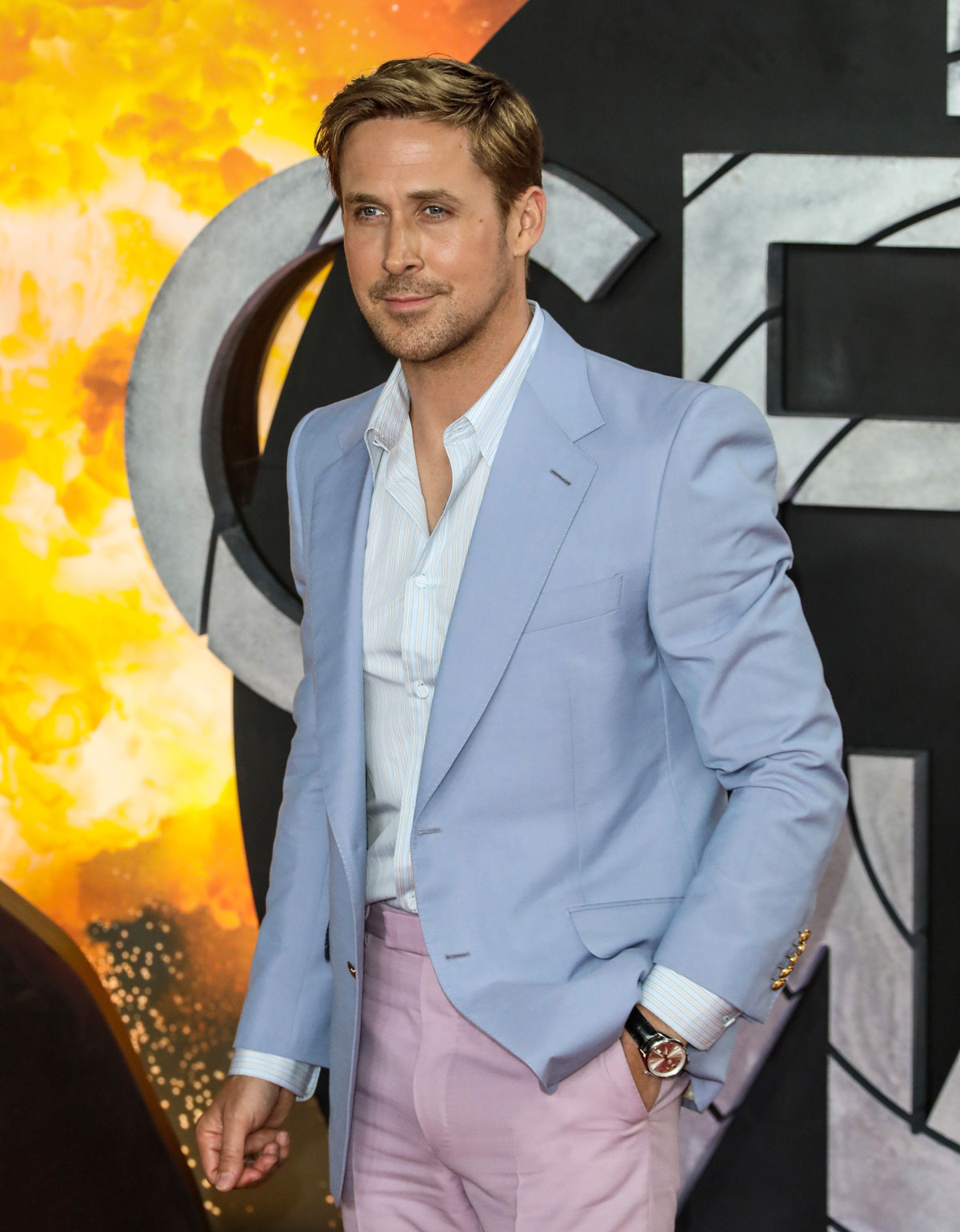 Ryan Gosling has two daughters with Eva Mendes, Esmeralda Amada, eight, and Amada Lee, seven. Ryan and Eva have always been pretty private about their relationship and family life. Although you can find the occasional paparazzi shot online, they don't post pictures of their girls to social media and they've never really done the pap stroll to put them on display. However, they do give the occasional interview to share some insight on their home life.
Eva and Ryan have said in past interviews that they don't have a nanny and are very hands-on parents, so it's not a surprise that they have a tight family unit. According to a new exclusive with People, Ryan is a fun, goofy dad. They're everything. He's just Goofy Dad? Yep, I'll stop myself here.
Ryan Gosling and Eva Mendes are soaking up quality time with their girls.

The pair "very much enjoy family time" with daughters Esmeralda Amada, 8, and Amada Lee, 7, a source tells PEOPLE, adding that they're "hands-on parents and have little help."

"When they are not working, they are all about their girls," the source continues. "Ryan is such a fun dad. He is goofy and his girls love it."

"He takes them out by himself for various activities. As a family, they enjoy visiting the desert and the beach. They are a very active family. Eva and Ryan seem happy. They tend to be flirty and hold hands. It's cute."

Last week, Mendes, 49, revealed on Instagram that her household has specific rules when it comes to social media. On a video of herself shaking her head and fingers in disapproval, she captioned the post "When my kids ask me if they're old enough to go on the internet, social media or anything requiring wifi ??."

After sharing the post, Mendes took time to respond to social media users who weighed in on her parenting style. "I'm just sharing what I feel now, but I know it's gonna get harder as they get older," the mother of two wrote regarding the topic.

"We are in the internet century so eventually everyone will need or want to access the internet sorry," a commenter claimed, prompting Mendes to add, "Yes true, but in my house, children do not have access to the internet. It's too dangerous. Just like drinking or voting or getting a driver's license (etc..) isn't allowed for children, the internet falls under that category for me. Especially social media."

While preparing to play Ken in the Barbie movie, Gosling, 42, revealed that his kids weren't quite sure why he wanted the part. Speaking to PEOPLE exclusively before the premiere, the actor said that "My kids were my introduction to [Barbie]."

"I think they're confused as to why I would want to play Ken. They have no use for Ken."
He went on to share that his daughters also helped him prepare for a scene that required an extra amount of work.

"My kids were around for the months at home, as I was prepping for it," he told PEOPLE. "So they, inadvertently, were prepping for it too."

"And they came to set that day and were a huge sense of support and doing it with me off-camera," Gosling concluded.
First off, kudos to Eva and Ryan for not letting their kids use social media. Like Eva noted, it's hard to do, especially as kids get older and see their friends at school doing it. There are kids in my son's fourth grade class that have cell phones, so he asks us on the regular when he can get one. Social media is a hard "nope" for us, but I'm always curious what other parents are doing about the phone issue.
Anyway, I can TOTALLY believe that Ryan Gosling is a fun dad. He gives off goofy dad vibes. In my head canon, he makes lots of dad jokes and does silly impressions to make his girls laugh. He probably summoned those vibes to play Ken. I mean, he DID say that his kids helped him prep for the role. Nobody sells "dojo mojo casa house" so perfectly without having previously wielded their way around a dad joke or two!
Photos credit: Avalon.red, Getty and via Instagram