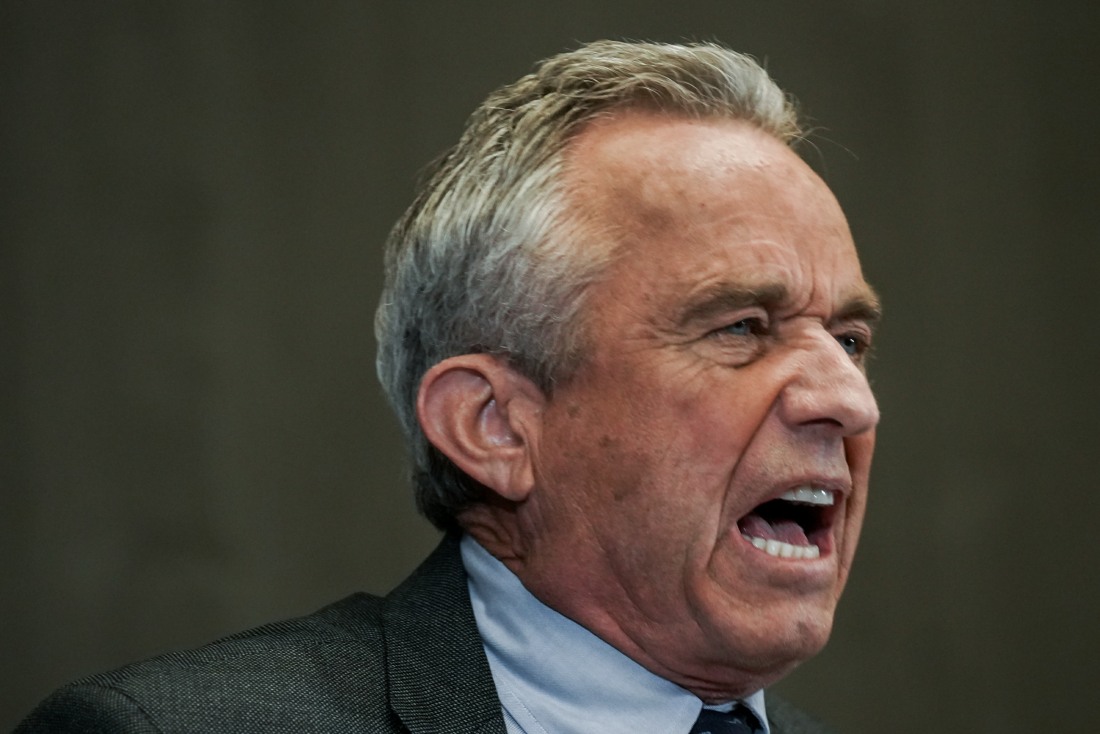 What do Mitch McConnell and Robert Kennedy Jr. have in common? They're both Republicans and they both support federal bans on abortion. Lots of presidential wannabes were in Iowa this weekend for the state fair, and Kennedy was one of them. He has literally no support other than the Republican Ratf–ker Caucus, but sure. He's a "candidate." At the Iowa State Fair, he was asked about abortion, because of course he was. His first answer was convoluted. His second answer was too.
Democratic presidential hopeful and known anti-vaxxer Robert F. Kennedy Jr. said Sunday that he would support a national ban on abortion after the first three months of pregnancy if elected, only to walk back the stance hours later alleging he "misunderstood" repeated questions from NBC News on the topic.

"Mr. Kennedy misunderstood a question posed to him by an NBC reporter in a crowded, noisy exhibit hall at the Iowa State Fair," a spokesperson said, clarifying the candidate's stance on abortion as "always" being the woman's right to choose. Kennedy "does not support legislation banning abortion," the spokesman added.

But Sunday morning, Kennedy was much more specific, telling NBC: "I believe a decision to abort a child should be up to the women during the first three months of life." Pressed on whether that meant signing a federal ban at 15 or 21 weeks, he said yes.

"Once a child is viable, outside the womb, I think then the state has an interest in protecting the child," he continued, adding "I'm for medical freedom. Individuals are able to make their own choices."

The original stance put Kennedy — who's mounting a controversial, long -shot bid to unseat President Joe Biden as the Democratic standard-bearer in 2024 — out of step with the majority of his party at a time when abortion access has been a sustained motivator for voters.
"I believe a decision to abort a child" is the language of anti-choice, forced-birth activists. You're not aborting a child, you're aborting a fetus. A fetus at three months is not viable either. It's always the anti-vaxxers too – they're so comfortable adopting the language of choice, with many of them screaming "my body, my choice" when it comes to vaccines. But ask those anti-vaxxers if they think the government should dictate reproductive care and suddenly the government has every right to impose itself on certain people's bodies. Anyhoodle, Robert F. Kennedy is the Kanye West of 2024, pass it on.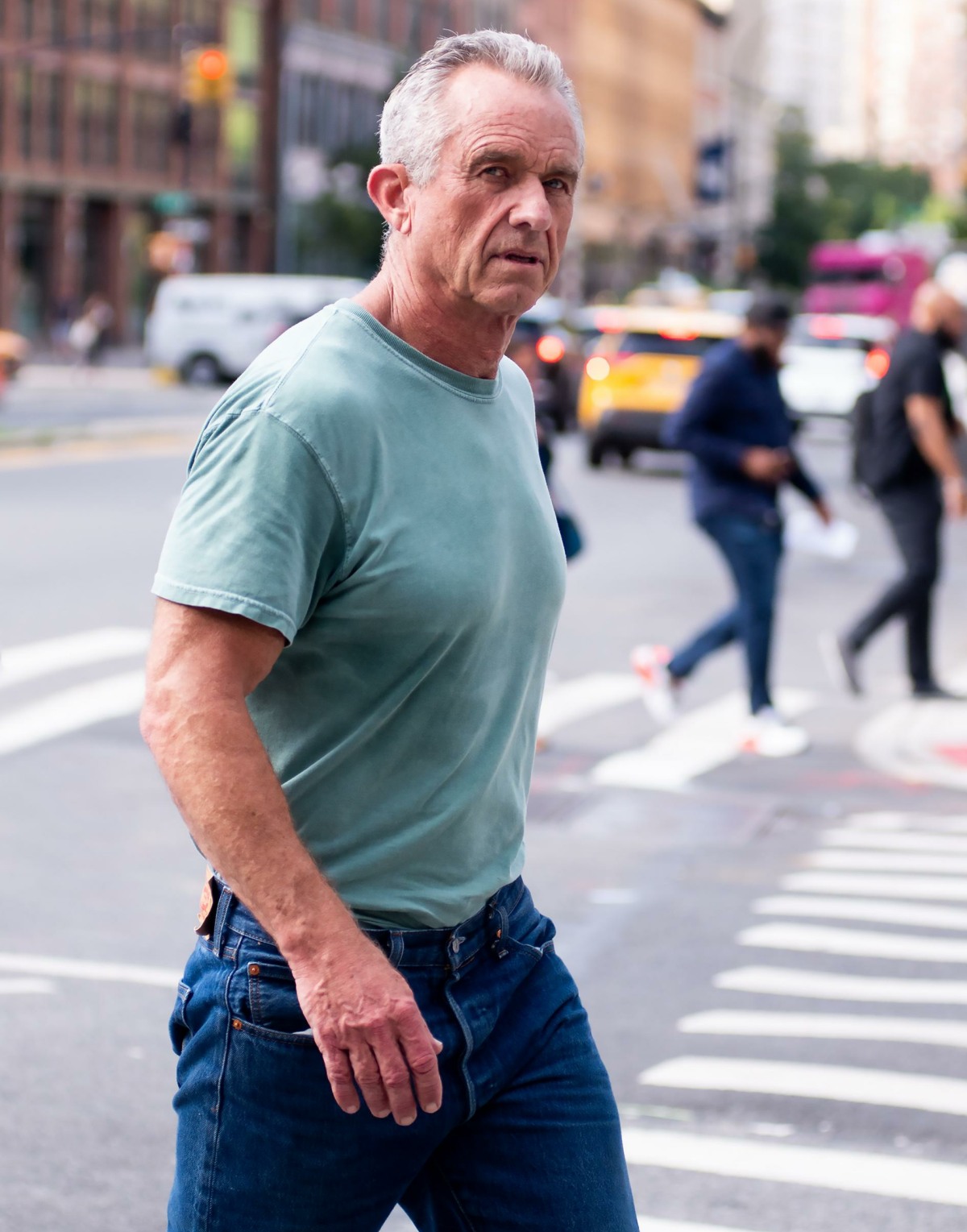 Photos courtesy of Avalon Red, Cover Images.