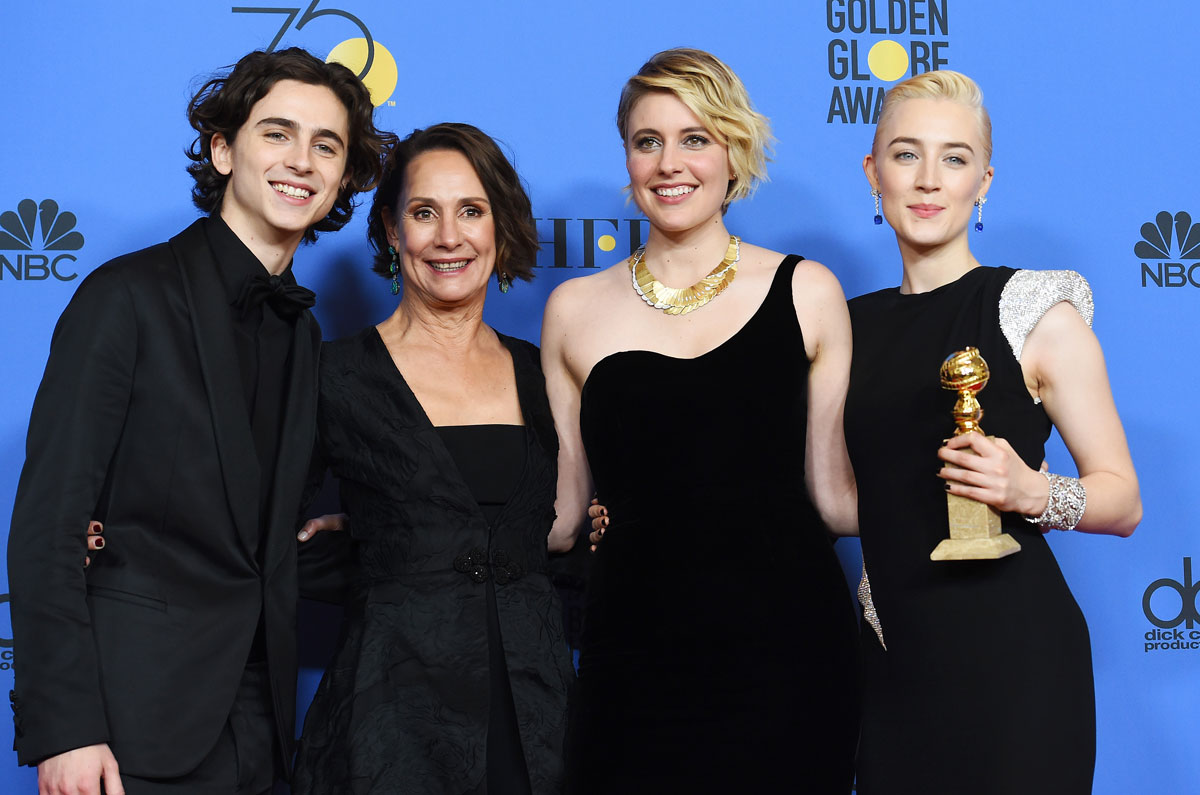 Some of my favorite parts about movie press are the behind-the-scenes stories that come out or finding out casting info that we previously didn't know. It's extra fun when an actor or director lies in an interview and the person they're talking about drops receipts, causing months and months of the perfect storm of gossip and drama.
Before the SAG-AFTRA strike halted promotion, we had gotten some fun tidbits about Barbie casting. For example, Dan Levy, Bowen Yang, and Ben Platt all had to turn down roles as Ken because of the Covid restrictions that required all cast members to spend three months in London. Jonathan Groff was originally offered the role of Allan but had to turn it down as well. In an earlier iteration, Amy Schumer was attached to play Barbie. John Cena landed his cameo because he happened to be filming a different movie at the same studio as Barbie, so Margot Robbie asked him if he wanted to play a Ken-maid (Mer-ken?). In an interview with Hollywood First Look, Greta Gerwig revealed her disappointment that she wasn't able to get Timothée Chalamet and Saoirse Ronan to make "speciality cameos" in the movie.
Director Greta Gerwig spilled that she almost had actors Timothée Chalamet and Saoirse Ronan make "speciality cameos" in "Barbie" but was "so annoyed" when she couldn't squeeze them into the hit movie.

Gerwig, in a clip resurfaced from a Hollywood First Look interview published in July, said she tried to get the actors — who previously starred in her movies "Lady Bird" and "Little Women" — in her latest film but they both "couldn't do it."

"Although Timothée did come by the set and then said 'I should have been in this' and I was like 'I know, why aren't you in this?'" she said.

Gerwig added that Ronan, too, had a scheduling conflict that prohibited her from appearing in Barbie Land. Ronan appears to have been producing and starring in "The Outrun," a movie adaptation of the 2016 memoir that started filming last year.

Gerwig had previously weighed in on the potential Chalamet and Ronan appearances, telling CinemaBlend in an interview published earlier last month that they would have both been "smaller" and "speciality" cameos in the film.

"Both of them couldn't do it and I was so annoyed," she told the outlet. "But I love them so much. But it felt like doing something without my children. I mean, I'm not their mom, but I sort of feel like their mom."
I've been wracking my brain for a little while now trying to think of what Chalamet and Ronan's "specialty" cameos could be. I think the obvious guess is that they would play some form of Ken and Barbie, but I'm not sure that would rise to the level hyped as "speciality." Could they have appeared in the real world, either in Sasha's school or somewhere in Mattel? Maybe Ken runs into them as he's discovering the patriarchy? Ahhh, I don't know.
This did get me thinking about other actors that would have been fun to see in Barbie. Conventionally speaking, Chris Hemsworth probably could have been a Beach Ken. Same with Channing Tatum. Would it have been funny if Halle Bailey had played a Mermaid Barbie? I bet Mindy Kaling would have jumped at the chance to play one of the real world school moms. Yeah, I know, I'm terrible at this game, but whenever the strike ends, I'd love it if Greta ends up sharing what she had in mind for Chalamet and Ronan. I'd also love to hear any other fun movie gossip that Greta or the cast wants to share.
Photos credit: Getty and Vince Flores/startraksphoto.com