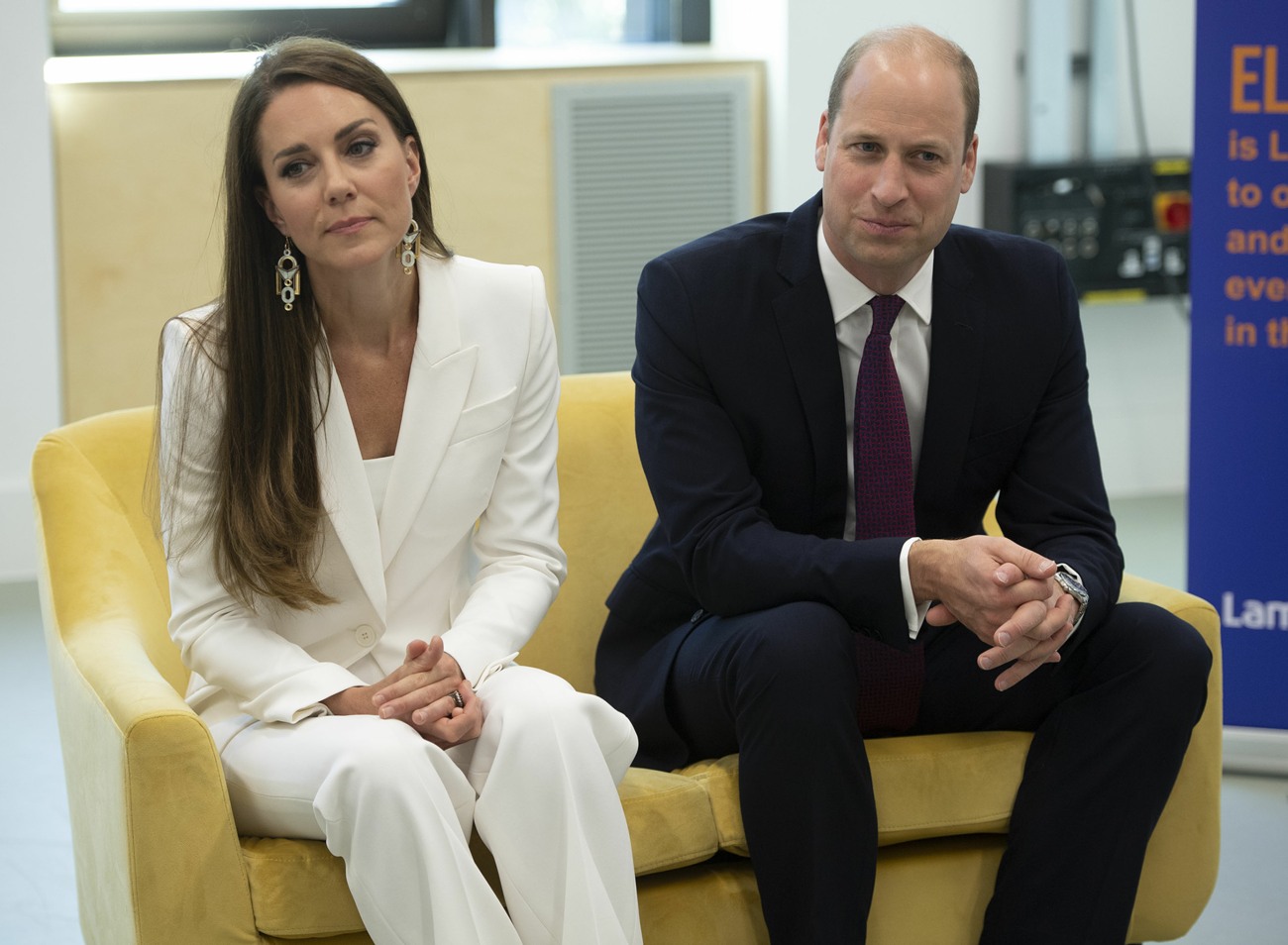 Clive Irving isn't one of those lunatic royal commentators spreading lies and a keen agenda all over the place, but he is more of an establishment guy, someone who believes in the monarchy overall, so he offers constructive criticism like "King Charles is out of touch and behaving like an imperial viceroy." Some of those older monarchists have already given up on the Carolean Era and they're looking ahead to William's reign. But Clive Irving thinks William and Kate need to do one big thing before they truly win over Americans: apologize for slavery.
Prince William and Princess Kate are "very popular" in America but they have to deal with a "big problem" before they are fully accepted, a royal author has claimed. Time and time again, the Waleses' have provided a masterclass in public relations: their ability to portray the perfect family unit at royal engagements is second to none. However, one royal engagement overseas backfired spectacularly. Last year, the couple embarked on a tour of the Caribbean region to strengthen Britain's ties with the Commonwealth and mark the 70th anniversary of Queen Elizabeth II's accession to the throne.

Despite good intentions, calls for slavery reparations and the legacy of colonialism overshadowed William and Kate's tour of Belize, Jamaica and the Bahamas. Instead of dissuading other countries from following in Barbados' footsteps and becoming a republic, Kate and William's tour suggested the mood music in the region had changed.

This has proven to be a sticking point for Americans too, according to Clive Irving, author of The Last Queen and royal columnist at The Daily Beast.

"It's clear that William and Kate are very popular here [America] among those who follow the Royal Family," Mr Irving said. In fact, "William and Kate are much more appropriate to the American taste than the King himself is", the royal biographer claimed. But he added: "However, William and Kate principally have got a real problem they've got to deal with – one they stumbled over last year."

Mr Irving continued: "They have to deal with all the revelations about the Royal Family's involvement in slavery. And they've got to show some kind of atonement for that." The royal biographer added that it's a "very live political issue" in the US.

On the face of it, it's incumbent on King Charles – not William – to atone for the sins of the past. However, Mr Irving claims, William and Kate are very much seen as the "progressive couple" so their messaging is more likely to resonate.
Irving isn't wrong (per se) but he's acting as if William and Kate could just give a speech and say "slavery was awful, our bad" and we would crown them king and queen of Keen America. While the Windsors absolutely need to find a better way to discuss their family's role in the transatlantic slave trade and the legacy of slavery throughout Britain and the British Commonwealth, the Windsors also need to figure out a way to not be racist, to not be white supremacist fools, and to not wander around like Victorian colonialists. William and Kate's Caribbean Flop Tour wasn't simply about their lack of apology for slavery – they were literally just touring around in colonialist cosplay, performing "skits" for a purely British audience. They treated people of color like diversity props and they truly didn't even care that their cosplay and chain-link fence photo-ops were not what anyone wanted. And again, why are William, Kate and the entire royal establishment so obsessed with America now? Don't tell me, I know.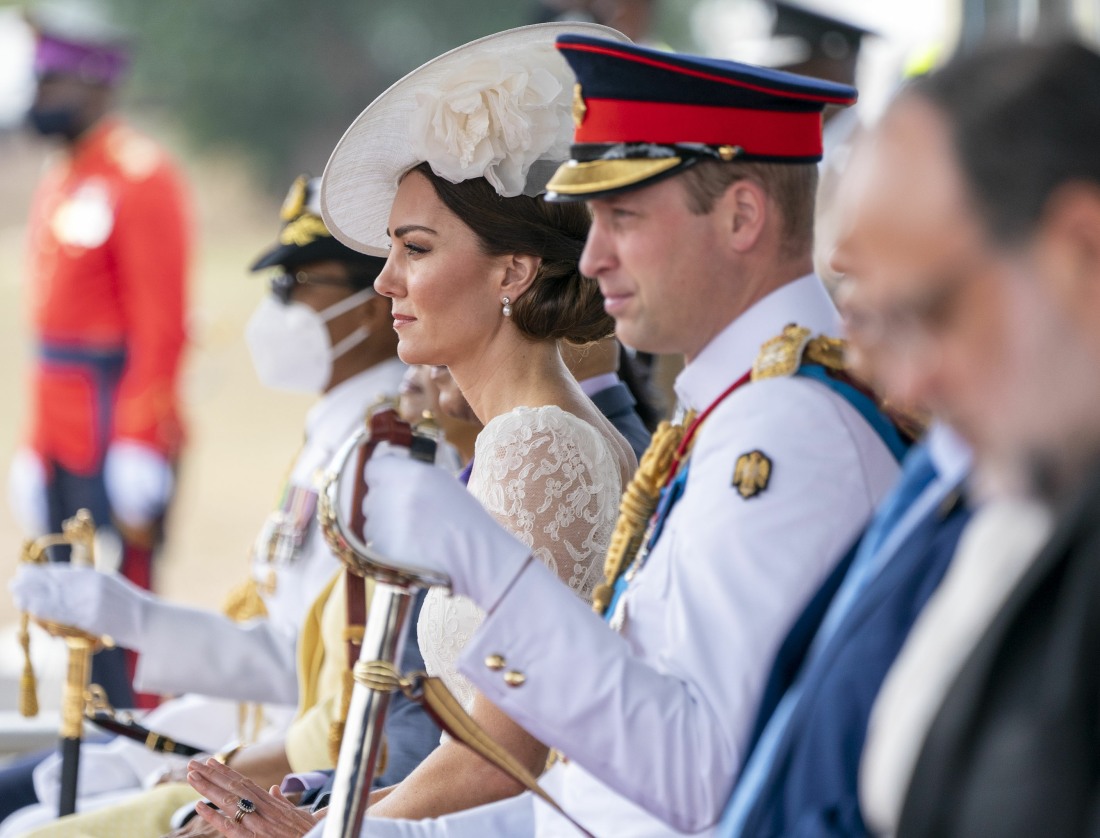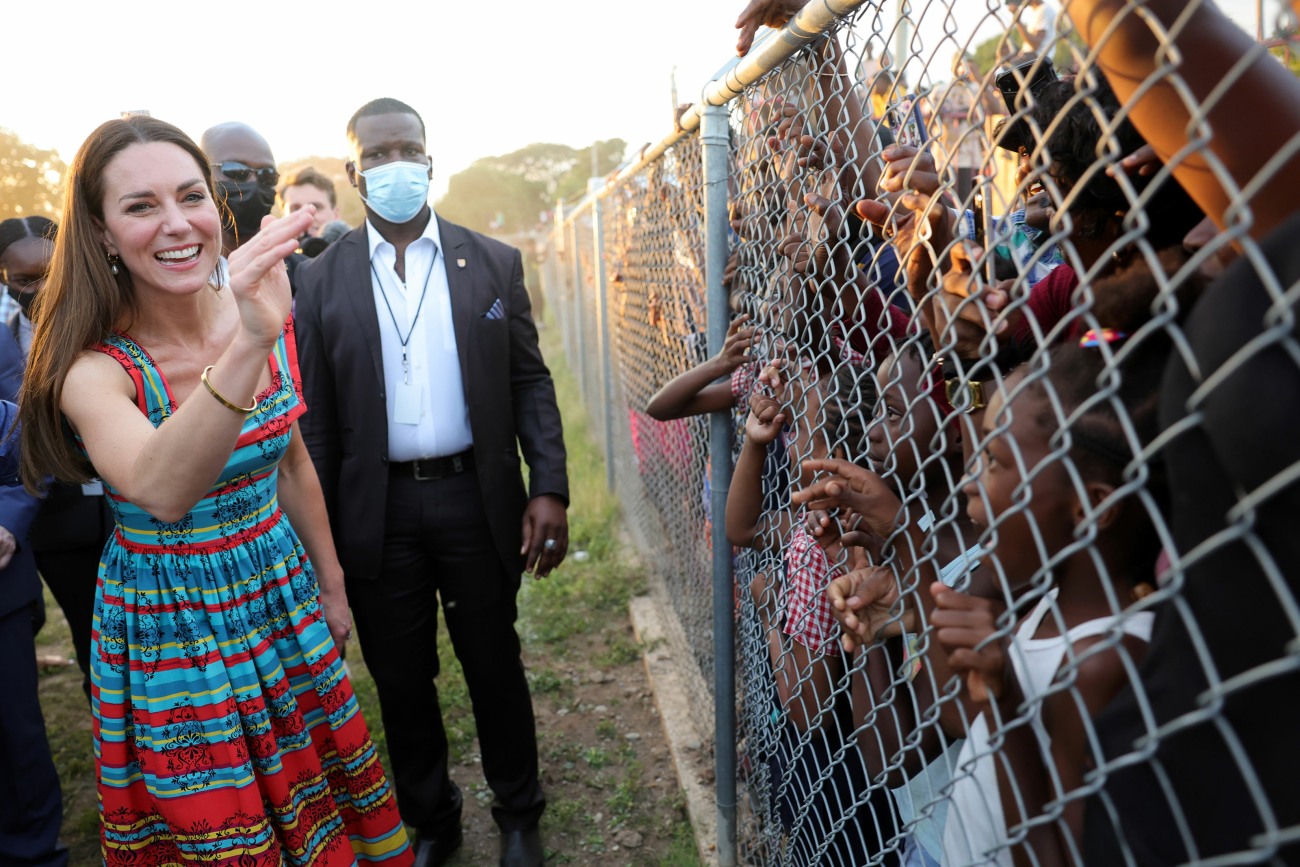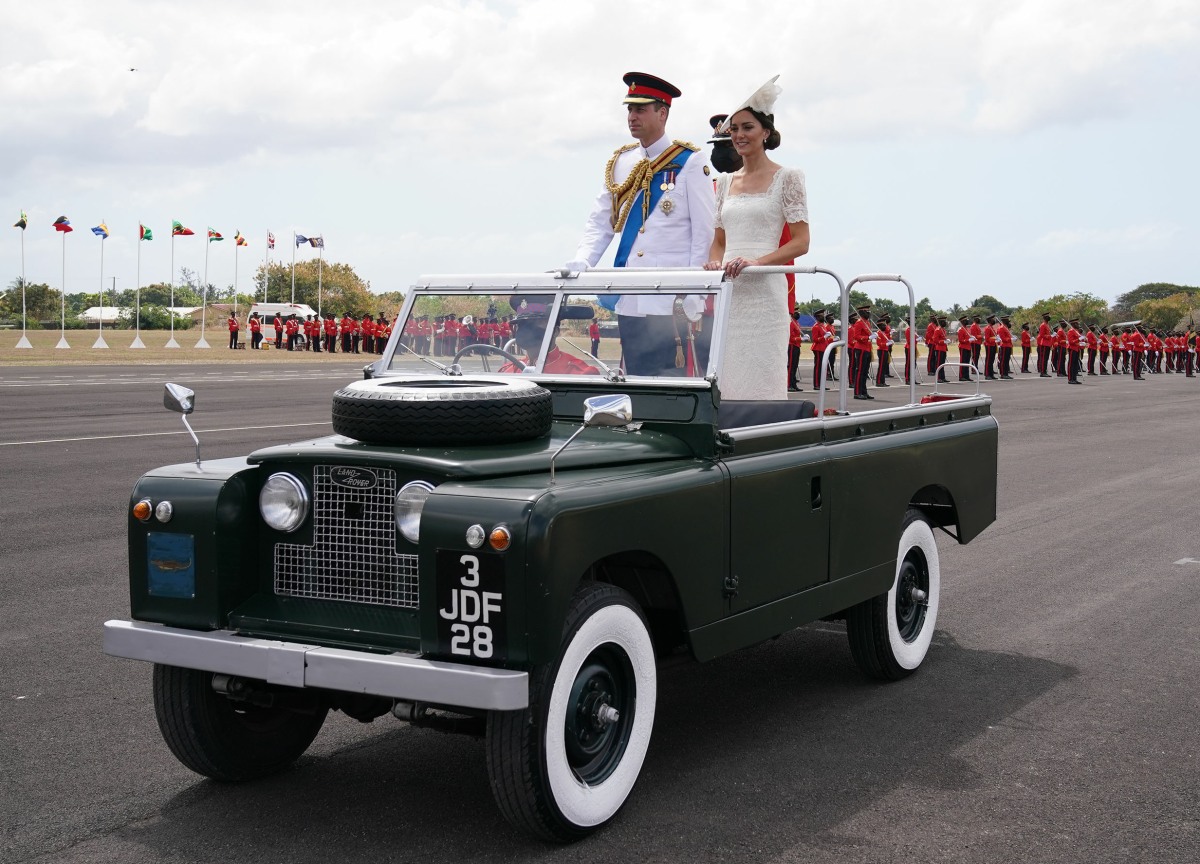 Photos courtesy of Instar.