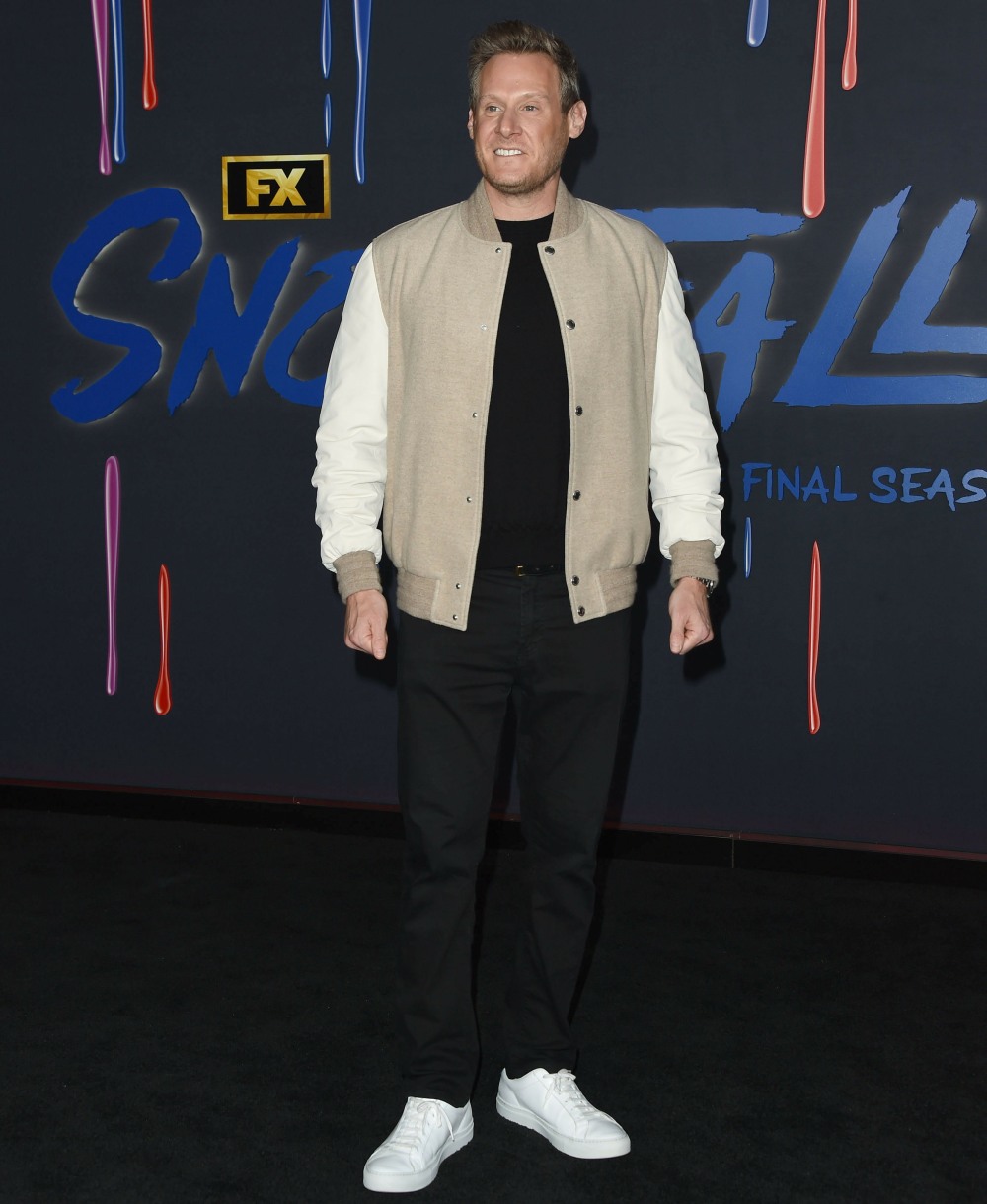 Considering how badly it could have gone, I actually think the Duchess of Sussex's first husband has been mostly well-behaved. Trevor Engelson never gave an on-the-record interview or direct quotes about Meghan and he never participated in the British media's feeding frenzy for details about Meghan's life or her first marriage. I do suspect that he probably briefed a few royal reporters about some stuff, and he did pitch a show loosely based on his situation. Meghan and Trevor were together for about nine years (2004-2013) and married for two years when Meghan seemingly initiated the divorce. She reportedly only took the blender and she mailed her wedding ring to Trevor. Trevor also remarried and he is a father of two. I guess someone thought it would be a good idea to talk about this stuff again:
It was a typical lunchtime at Il Pastaio Italian restaurant in Beverly Hills, a hotspot loved by celebrity agents, hot-shot Hollywood managers and stars such as Justin Bieber and Al Pacino. At a sunny corner table, a ruggedly handsome man wearing gold-rimmed sunglasses held court with a group of managers and agents. While many in the packed restaurant knew who he was – he constantly greeted friends and fellow agents – there was one subject firmly off the table: Meghan Markle.

For while the Duchess of Sussex has moved on with her life, so, too, has her ex-husband Trevor Engelson. A friend of Engelson who saw him recently told the MoS: 'For a long time, things were difficult for Trevor. He's a good guy but Meghan crushed him when she demanded a divorce. When she took up with Prince Harry, he was crushed all over again because he was constantly reminded of her because of the publicity around the marriage and then the drama of the Oprah interview. But that's all in the past now. When I saw him recently, he kept going on about how he's the happiest he's ever been, how he loves being a dad and how he's never felt more fulfilled.'

That said, his friend observed: 'Everyone in Trevor's life knows not to mention the 'M' word. He's moved on and, in some ways, you could say he's having an even better life than Meghan. He probably has more money than she does now, he's doing what he loves and he's out of the spotlight. It's the ultimate revenge.'

Trevor, 46, has seen his personal and professional fortunes blossom in recent years. He has been happily married since 2019 to heiress Tracey Kurland, a dietician whose late father built up a $500 million (£395 million) fortune in the mortgage industry before his premature death from complications from Covid in 2021. When he died, reports in the US claimed Tracey inherited $250 million. Trevor and Tracey live on a sprawling estate in a wealthy LA enclave with their two young daughters and, for the past two years, have co-hosted a golf tournament in memory of her father which has raised more than a million dollars.

'They are a very close family and a great couple,' the friend continued. 'Trevor adores his wife and his two little girls. When he's with them he never stops smiling.'
The rest of the article is just a rehash of what little we know of the marriage and why Meghan dumped him. I guess the point is that when Meghan is done with someone, she's really done and she makes a clean break with no backsliding. Which I consider admirable, but then again, I'm the same way. They're also trying to paint Meghan as a user or opportunist, like Trevor supported her when she was a struggling actress but as soon as she got Suits, she was over him. As opposed to Meghan simply outgrowing a relationship and moving on cleanly when she had the means to do so, I suppose. As opposed to the opportunistic Middletons who invested years and Uncle Gary's money to land a prince. While I would love to know what really caused Meghan to walk away from her first marriage, it's none of my business and I'm glad that they've both moved on.
Photos courtesy of Getty, Cover Images and Avalon Red.