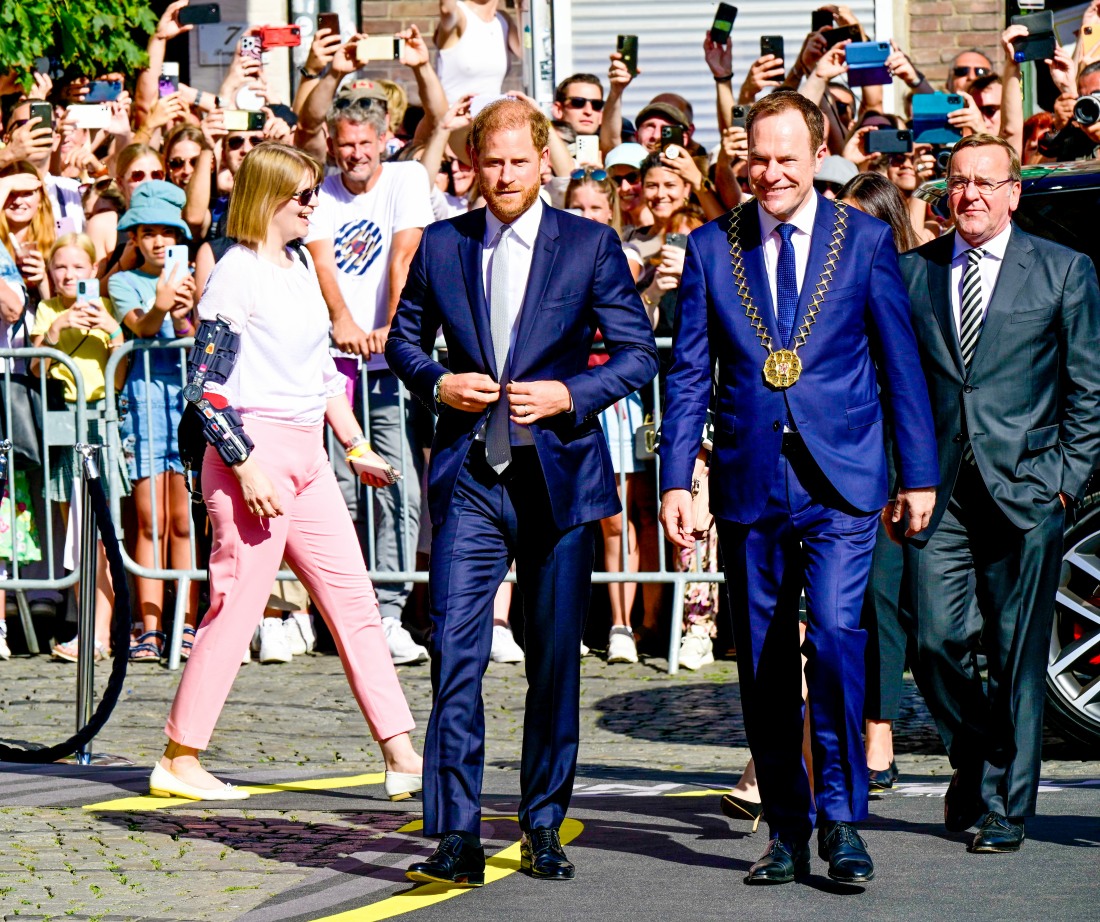 By most accounts, Prince Harry arrived in the UK on Wednesday or Thursday (no one knows) and stayed at an undisclosed location Thursday night, possibly somewhere in Windsor, and then on Friday morning, he stopped by his grandmother's crypt at St. George's Chapel in Windsor and paid his respects. Then he was off to Heathrow, where he flew to Dusseldorf, Germany. On Friday and Saturday, he visited many of the delegations and spent time with the veterans. Then on Saturday evening, he spoke at the Opening Ceremony.
I'm including photos from the Invictus Games Host City Reception, where Harry wore a smart blue suit and probably another Hermes tie. The man walking with Harry – the man with the fancy necklace – is the mayor of Dusseldorf, Stephen Keller. Harry got a rapturous reception at that event – hundreds of people, if not a few thousand, were waiting to catch a glimpse of him and they cheered loudly when they saw him. The German media said he was greeted like a pop star, with people shouting out "Harry, I love you!" I'm also including photos from the Opening Ceremony, where Harry spoke to the competitors and their families. He made special mention of Team Nigeria's first time at Invictus and how Meghan learned that she has Nigerian ancestry.
There are videos and photos below, this is by no means comprehensive though – there's just too much happening during Invictus to keep track of every little thing. Harry is always super-busy during Invictus and he likes to ensure that every diplomatic delegation and every Invictus team gets some facetime, so I imagine he's been booked solid ever since he touched down in Germany.
a long standing ovation and many cheers for the founder and patron of the invictus games, prince harry, the duke of sussex 👏🏻 pic.twitter.com/NmqVURxEaG

— meghan markle archives (@princessmeghn) September 9, 2023
How I love such moments ❣ @taira_paievska and Harry.#InvictusGamesDüsseldorf pic.twitter.com/B40NzC1yCi

— Katerina🇺🇦 (@Le__Katerina) September 9, 2023
Prince Harry 🤝 Team UK.

The Duke of Sussex met with competitors and staff today to wish them well and hear more about their final preparations before competing at the #InvictusGames Düsseldorf 2023. 🇬🇧 @PoppyLegion #IG23 pic.twitter.com/6AksIIHS75

— Ministry of Defence 🇬🇧 (@DefenceHQ) September 9, 2023
Team UK Captain and Vice Captains meeting Prince Harry. It's the opening ceremony tonight, it's so exciting 😍@InvictusGamesDE @PoppyLegion pic.twitter.com/7QeErQO6BZ

— Kelly Mcvitty (@KellyMcvitty) September 9, 2023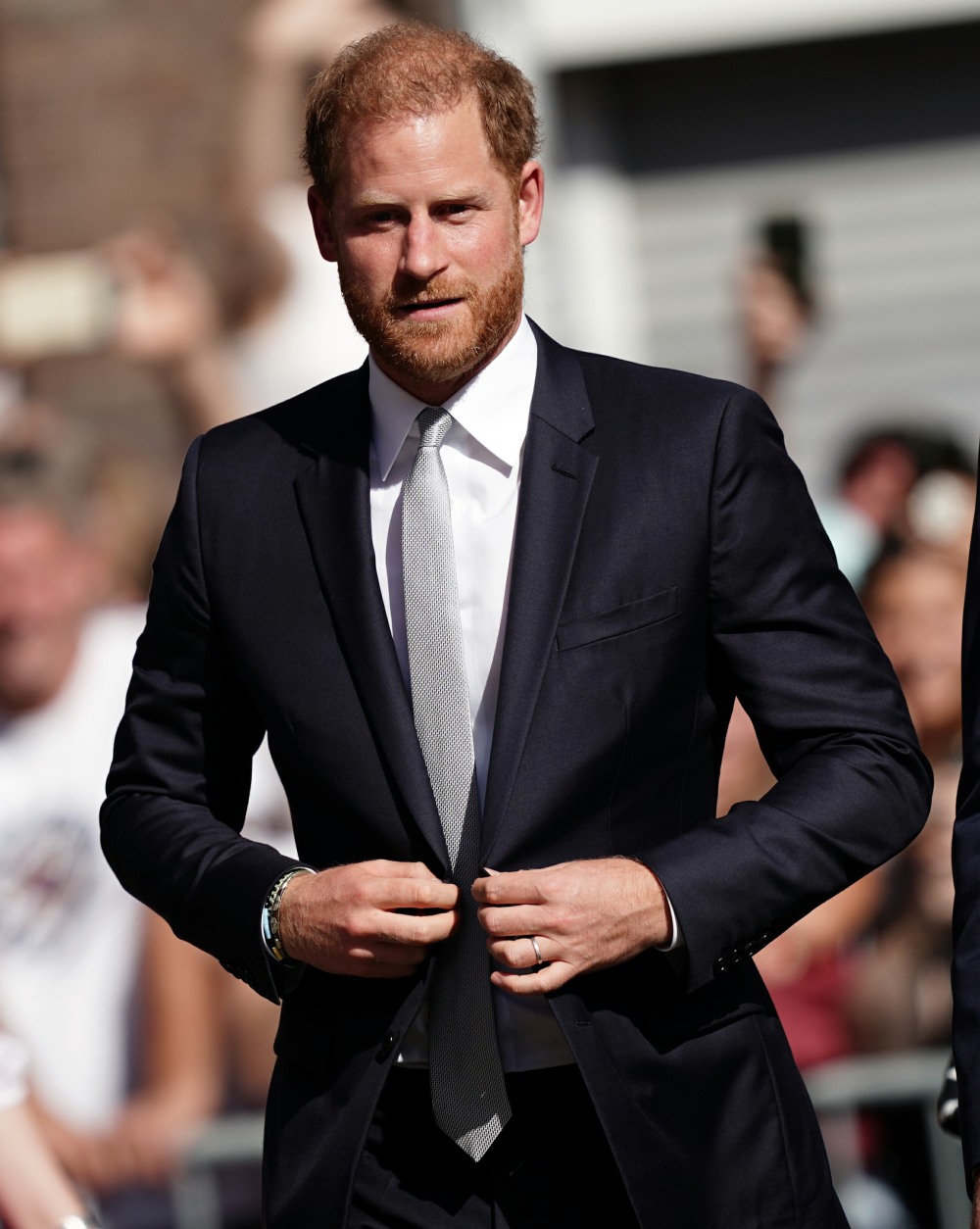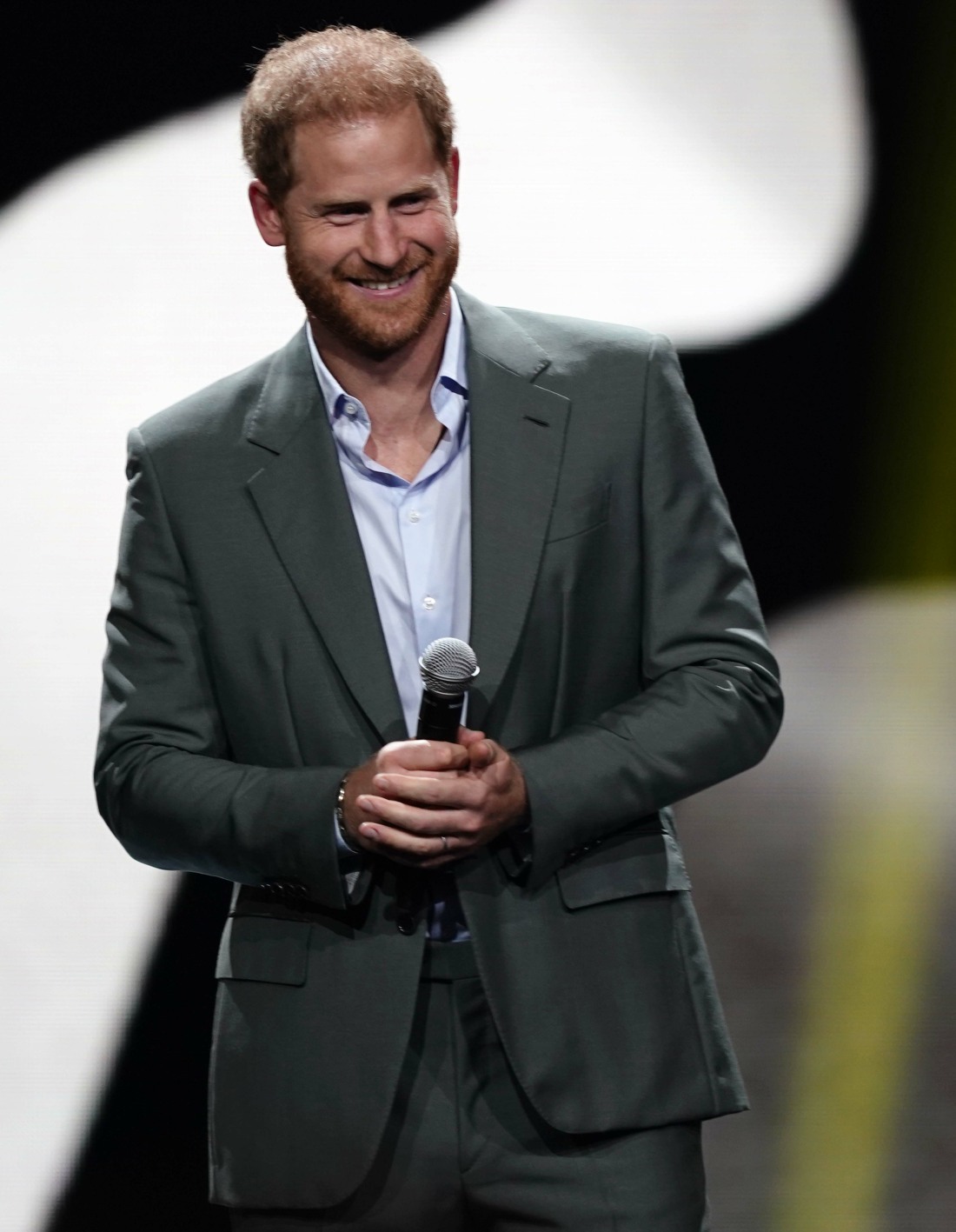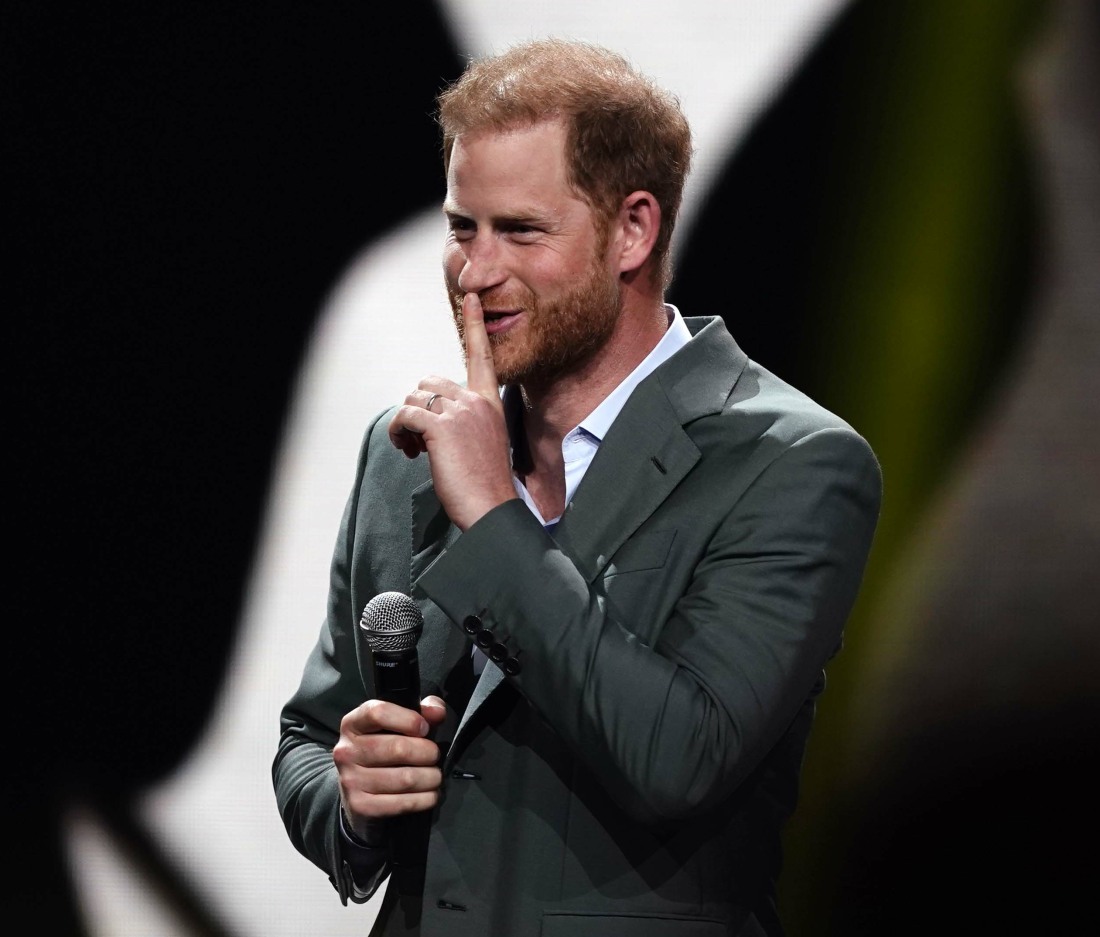 Photos courtesy of Avalon Red, Cover Images.