Red dye No. 3 is a synthetic food coloring used in gummies, fruit cups, frostings, toaster pastries, candies such as Skittles and Peeps, and more. In fact, it's reportedly used in nearly 3,000 different products. Parents and health professionals have long accused it of triggering behavioral issues, something that a study has confirmed.
The California Legislature just passed the California Food Safety Act, which bans the sale of food and drinks containing red dye No. 3 along with potassium bromate, brominated vegetable oil and propylparaben, three other harmful chemicals that are frequently found in processed foods. In light of the bill passing, parents and doctors are sharing stories about the effects red dye No. 3 can have on kids.
It can trigger irritability: Father of three Matt Parks tells Yahoo Life that he and his wife try to do their best to keep their children from having red dye No. 3. "We have noticed that when our youngest daughter has red food dye, her ability to regulate emotions becomes impaired," he says. "She's very easily agitated and upset — far more than normal. It's gotten to the point where even she notices the change." Parks says he has ADHD and notices that, when he has products with red dye No. 3, he feels more irritable and agitated. "It's not a cause of those symptoms, but it does seem to be a trigger," he says.

It can cause hyperactivity: Father of two AJ Yarwood also says his family tries to avoid red dye No. 3. "When our children consume products containing red dye No. 3, they tend to become more hyperactive and have difficulty focusing," he tells Yahoo Life. "This can be especially challenging for our daughter, who already struggles with attention issues."

It's already banned from cosmetics: Yarwood says his family has come up with a list of common products with the dye to avoid, noting that the list keeps growing. "It's frustrating to know that this dye is banned from cosmetics due to its harmful effects, yet it's still used in everyday foods for everyone to ingest," he says.

The claims aren't just anecdotal: The chemical has been linked to behavioral issues in kids. Jamie Alan, an associate professor of pharmacology and toxicology at Michigan State University, says that studies on red dye No. 3 are limited and only show an association — not that red dye No. 3 actually causes certain health issues or behaviors. But Alan says it's important to consider this: "Red dye offers no nutritional or positive impacts on health. There is only potential harm, although the jury is out on the amount of type of harm it may or may not cause. From a health standpoint, I can see benefits" to banning the dye in foods.

Docs love the idea of banning red food dye: Dr. Daniel Ganjian, a pediatrician at Providence Saint John's Health Center in Santa Monica, Calif., tells Yahoo Life that he "loves" the idea of banning red food dye. Ganjian says he's seen kids act out after having candies with red dye No. 3. "It's not just the sugar," he says. "It's just better not to have this ingredient."

What can parents do now? If you're able to, Alan recommends doing your best to avoid red dye No. 3, either by choosing dye-free foods or ones that use more natural coloring, such as beet extract. "I am concerned about parents who cannot easily access foods that are dye-free," she says. "If your only options for food are foods that contain dye, then by all means feed your children."
If Governor Newsome signs the bill into law, any foods containing these chemicals can no longer be sold in California, effective in 2027. That's plenty of time for companies to loudly throw their tantrums and then come up with safer, alternate solutions, right? This isn't the first time California has led the nation in making a big move. Back in 2021, it was the first state to require school children to get the covid vaccine. As for that last part about whether or not parents can easily access foods that are dye-free, I know I'm preaching to the choir here, but it would be great if we could just make healthier foods more affordable and accessible to everyone, so no one has to be backed into a financial corner when it comes to their health. I also think it's interesting that red dye No. 3 was banned in cosmetics but we're still able to put it into our bodies.
And just a side ponder, but I do wonder how the conservative mommy blogger crowd is reacting. On one hand, they hate the government for trying to help keep their kids safe through things like vaccinations and face masks. On the other hand, I'm sure they've been sharing all sorts of info-graphics about red dye being poison while calling for that no-good government to do something about it. What do they do now? First one to see a former high school classmate post outrage memes about banning red dye No. 3 to their social media has to report back, okay?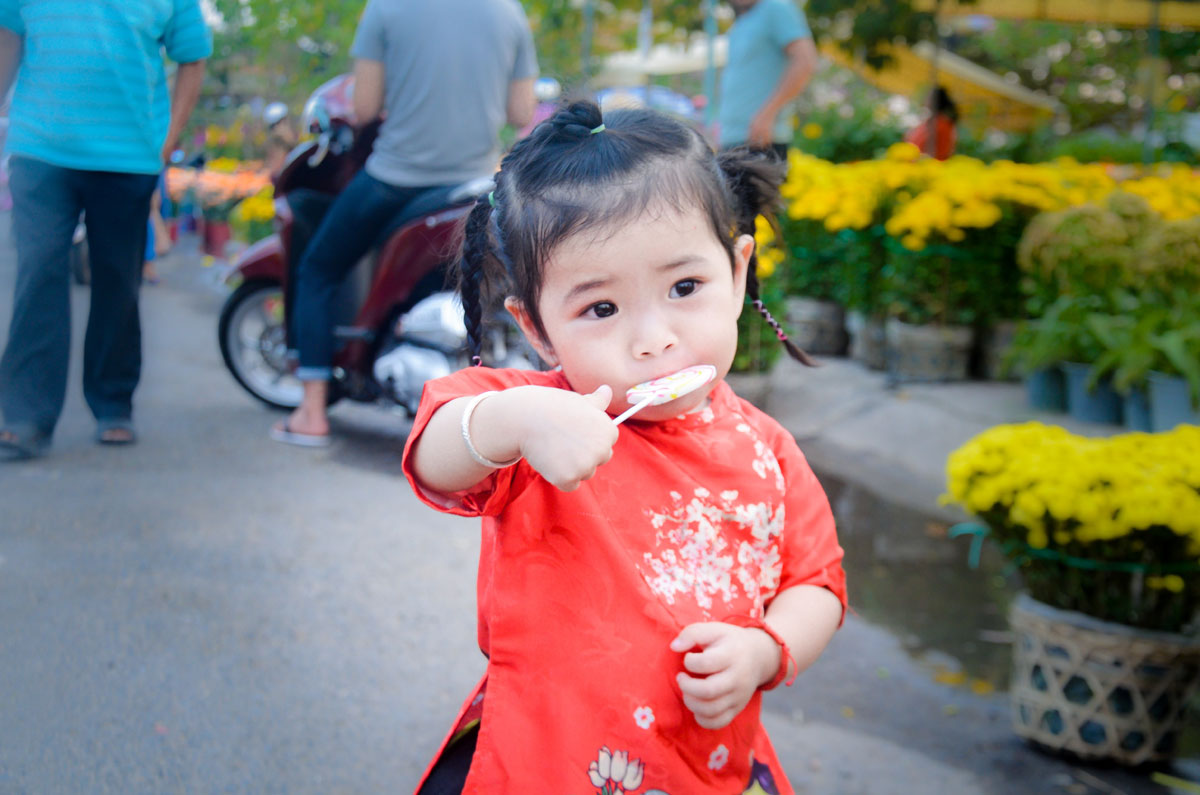 Photos credit: Lam Loi on pexels and via Kroger/Walmart/Environmental Working Group