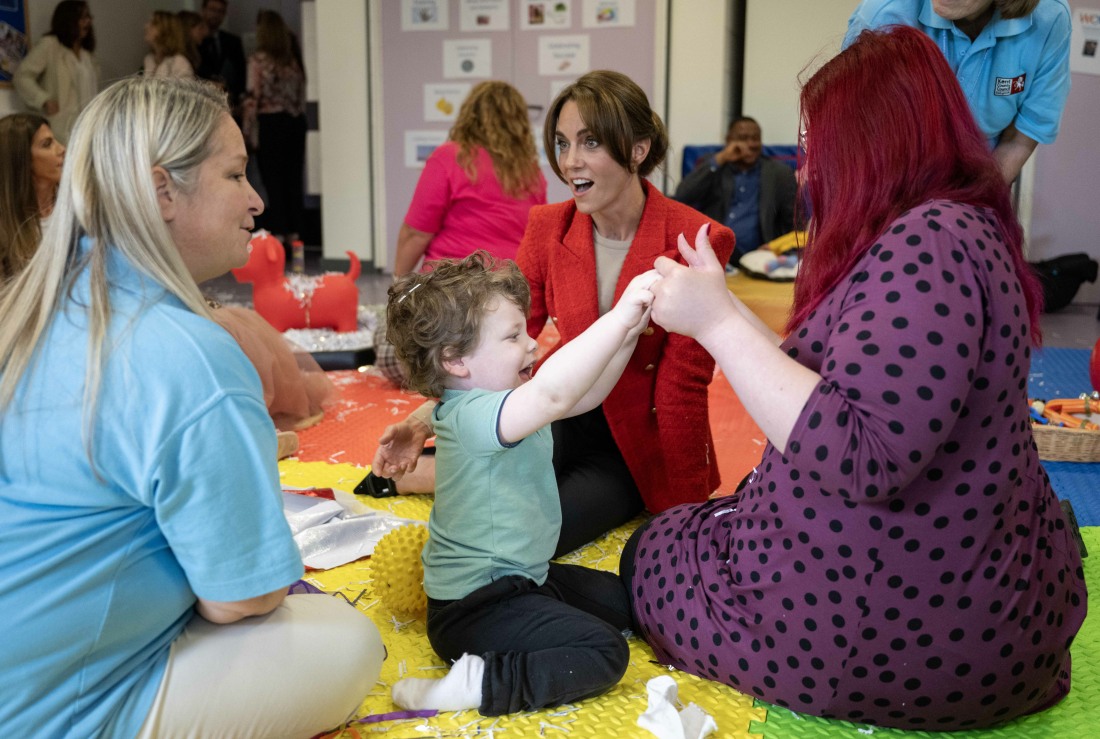 Here are more photos of the Princess of Wales at the Orchards Centre, a place for "early years" kids with special needs. Kate didn't just do a breezy drive-up, she stayed and took part in some kind of session with kids and parents. Kate freeze-posed a lot and seemed to be forcing some of her reactions, but whatever. It is what it is – she's a deeply unserious person, but I hope those kids and parents felt seen.
There was a lot of talk about Kate's appearance again, because that's all she's really got. For Wednesday's appearance, Kate wore a "messy bun," because she saw Meghan do a similar hair look in Dusseldorf. It's yet another style-stalk. Speaking of, she's been wearing a lot of pantsuits and trousers-blazer combos lately, which has got people talking. I guess they think she invented pantsuits. Let me tell you the legend of an American woman who married a prince and dared to wear trousers to her events – legend has it, the British papers screamed, cried and threw up about how that American was breaking protocol and the QUEEN hates pants and how dare she. From the Telegraph's latest royal-fashion piece:
Many of us choose September as a clean-slate moment for our wardrobes, using the new fashion season as an opportunity to refresh the way we dress. The Princess of Wales is no different; after returning to public engagements following her summer break, she has enacted an unmistakable new style strategy. For eight out of the ten new appearances she's undertaken in the past three weeks, the Princess has worn either a full trouser suit or a blazer with coordinating trousers. She's mostly chosen muted colours and she's largely been recycling previously seen pieces.

These many tailored looks point to a very deliberate change in style direction from Catherine, who has always used her fashion choices to send messages. So what is she trying to tell us here?

"It's a look of the moment, which works well on the Princess with her long legs, and those boxy jackets suit her," said Ingrid Seward, the editor-in-chief of Majesty magazine and author of numerous royal biographies. "She wore those 'little girl' dresses for so long, but now she wants to look more sophisticated. It's more of a work-day look; she doesn't need to be in dresses anymore. A suit is snappier and smarter."

A year after assuming their Wales titles, Catherine and William are shaping their new roles for a modern era. "Catherine's suits come at a time when the Waleses are making the way they work much more businesslike," Seward said, adding that their increased workload and fresh approach to running their office, with the imminent appointment of a CEO, points to a polished and professional attitude from the future king and queen.

If Catherine has spent the past decade being viewed as a mother and young duchess, with a wardrobe of ladylike looks to reflect that perception, then now that she is in her 40s it may feel like the right time to swing the narrative.

"Princess Diana also got into power suits because she wanted to be taken more seriously," Seward added. "Indeed, the designer Jasper Conran once told me that one day in the mid 1980s, Diana had visited him and said she was fed up of ballgowns. He made her a series of sleek tuxedos to wear for evening functions instead and they became some of her most admired outfits."
If only there was another style reference to make, something about her trouser-loving sister-in-law who got ripped to shreds for wearing smart, tailored pants and blazers. They screamed and cried about how Meghan should wear Victorian doilies or Downton Abbey-era coatdresses or, as Seward suggests, "those 'little girl' dresses." Oh well! Personally, I like the idea of "Kate in pants" more than I like her execution of the style – Kate loves to copykeen but she always fails to really put the looks together in the right way. The trousers will be too flared, or the colors will be mismatched or the inseam is off. Still, this phase is much better than her "prairie dress/Sister Wife" era, and it's a hell of a lot better than her twee, twirly little-girl miniskirt era.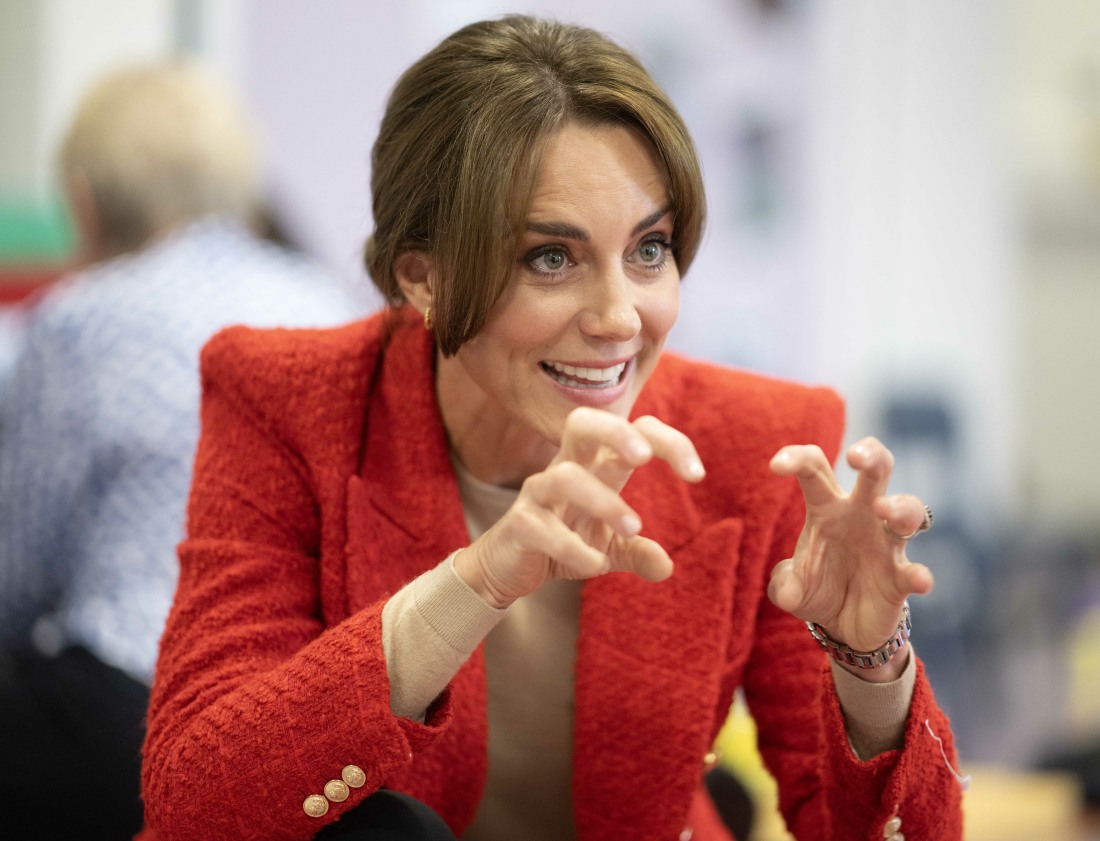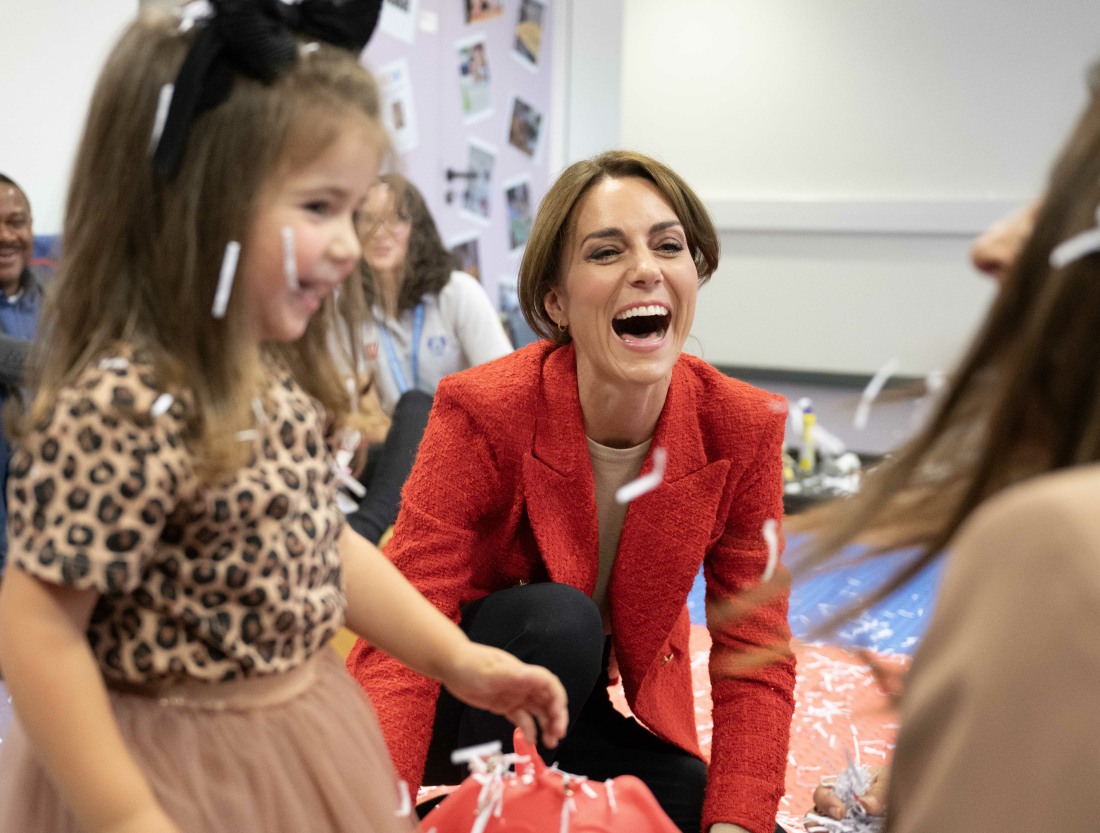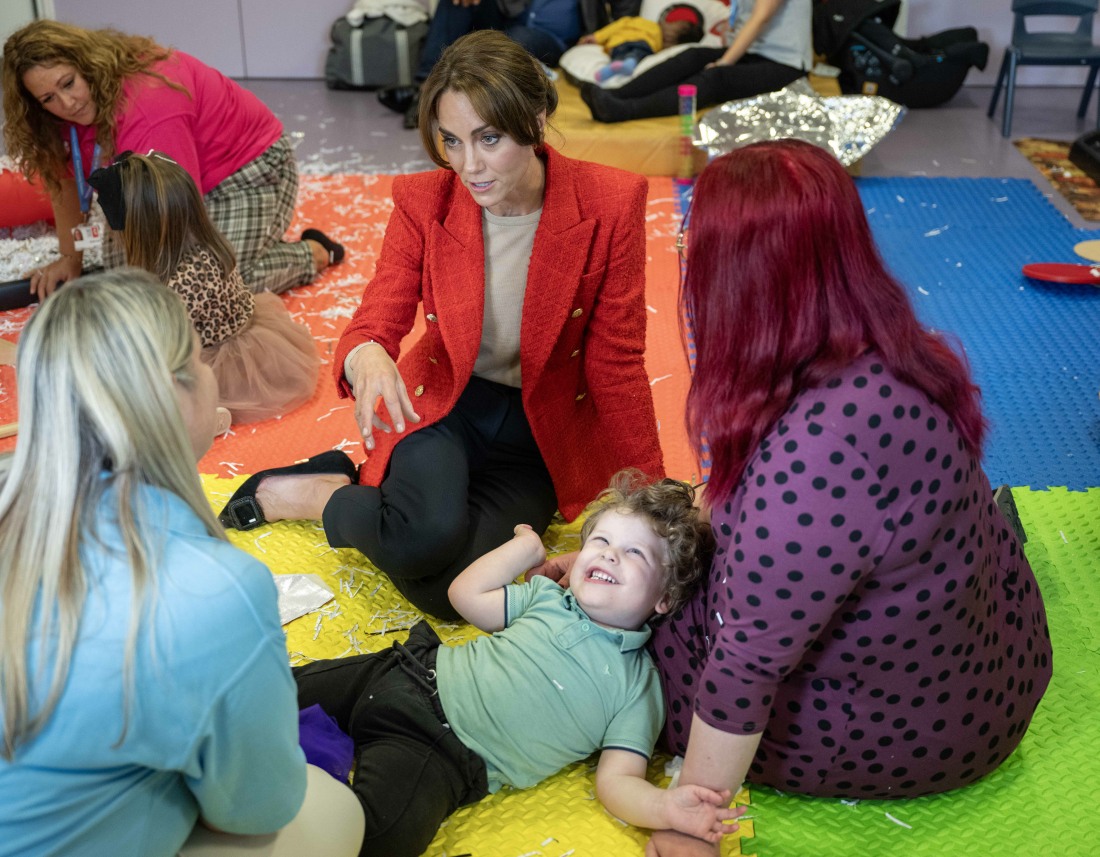 Photos courtesy of Cover Images, Avalon Red.